The expert in outdoor cooking & fires

Pay afterwards with Klarna
September discount at the VUUR LAB. - 5% discount on the entire webshop* - Use code Nazomerkriebels5

The expert in outdoor cooking & fires

Pay afterwards with Klarna
Discover the benefits of cooking with a cast iron pan!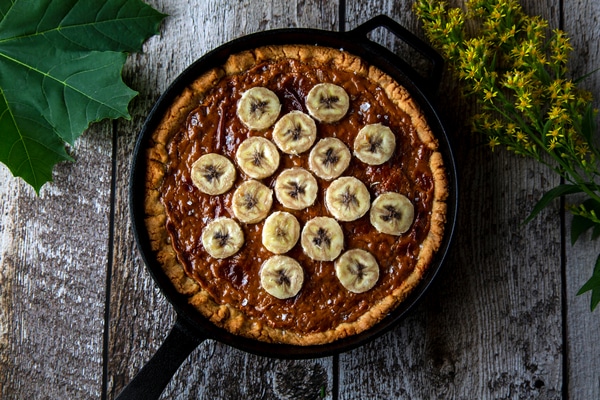 Cast-iron pans can last a lifetime!
We have been fans of the cast iron pan for years!
You can really enjoy cooking and frying with them, without fear of harmful substances et cetera. Ordinary frying pans have a harmful non-stick coating on the pan. These are bad for our health and the environment.
That is why we use cast iron pans without chemical layers.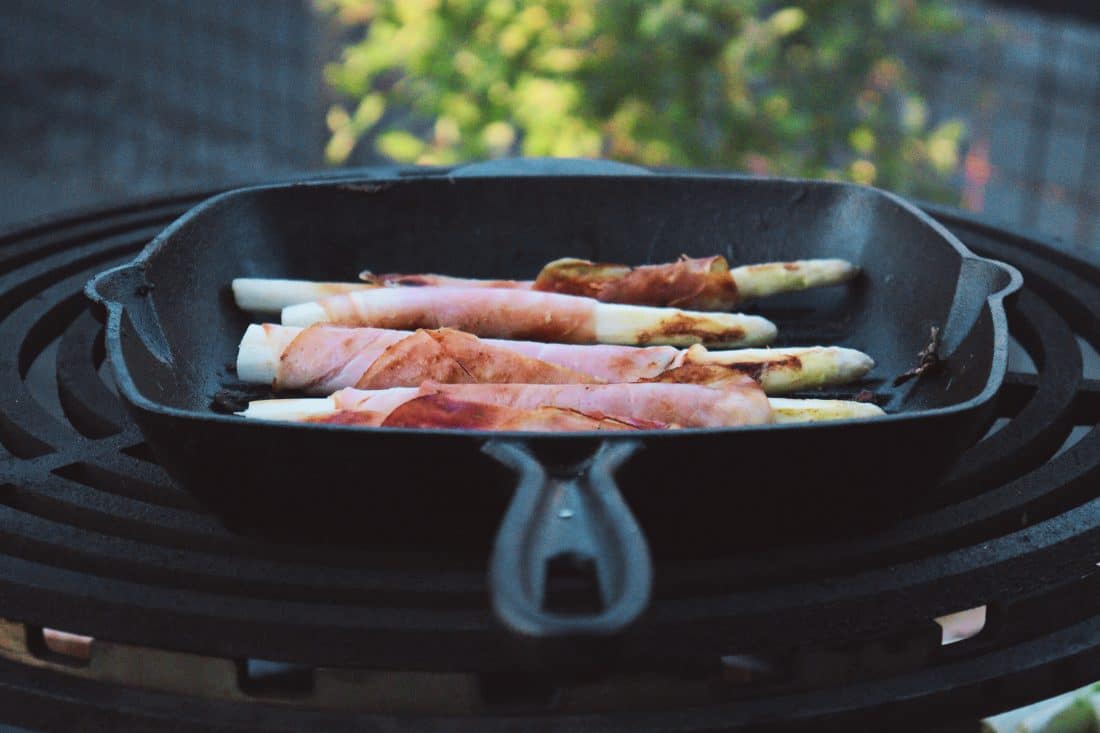 Cast iron is 100% natural
The non-stick coating is created by burning in oil.
1st use & firing cast-iron pans
Cast-iron pans are coated with vegetable oil or protective wax to protect them from rusting after production during transport and storage. Before preparing food in these pans, you should remove this protective layer. It is only a minimal layer.
To start with a clean cast-iron pan, go ahead and remove the protective coating. To do this, you need to heat the pan until the oil or wax can be removed with a cotton cloth. The pan doesn't need to be very hot, you just want the protective layer to be easier to remove. Next, the pan can be burnt in. This can be done, for example, in a normal oven in the kitchen at a temperature of 175ºC to 200ºC, but you can also use a hob, cooker or barbecue.
If you use an oven, place the pan in the oven for about half an hour. The heat will open the pores of the cast iron.
Now rub your cast iron pan with a little vegetable oil (for example: sunflower, peanut or flaxseed oil).
It only needs to be a very thin layer, no drops need to be visible. Take off the excess again.
The oil will close the pores.
Next, place the cast-iron pan upside down back in the oven for at least half an hour or more until it starts to smoke (this should happen at a temperature of > 175ºC).
Then let the cast-iron pan cool down gently.
Note: not under the tap with cold running water!

When you do this process repeated three times then the cast iron pan will form a shiny deep black protective layer (called the Patina layer). This layer forms a natural non-stick layer and also provides protection against rusting of the cast iron.
Skillet pan cast iron Ø26 with handle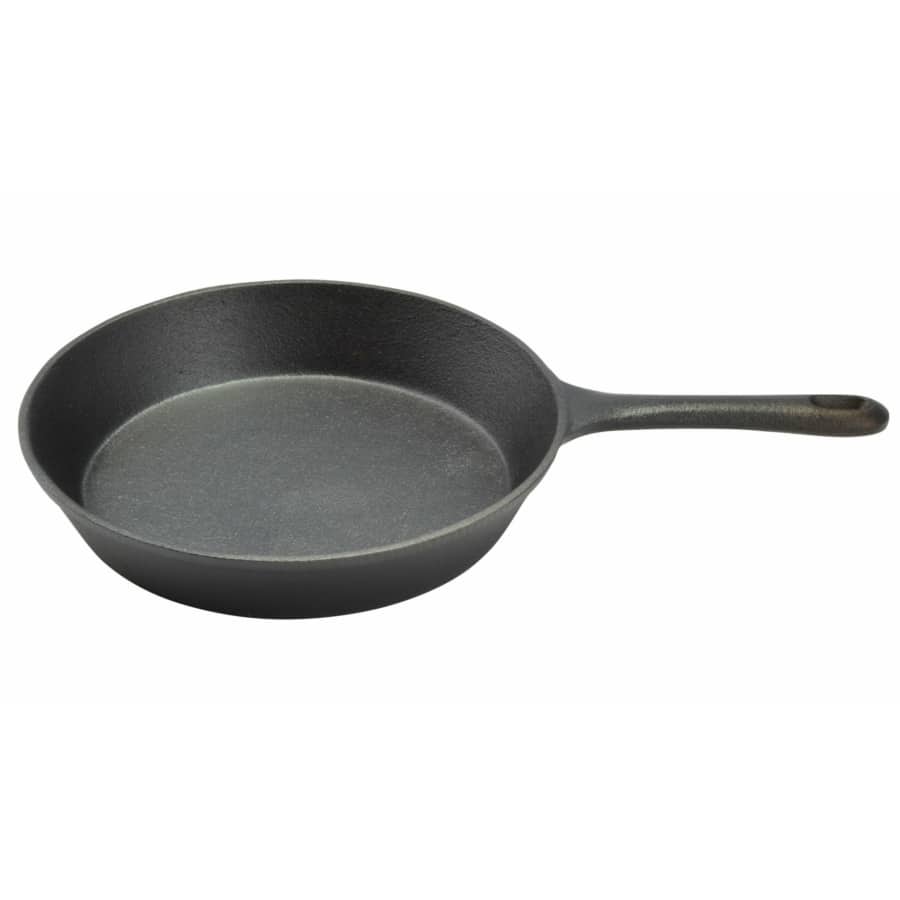 Grill pan cast iron square 
Heavy duty cast iron grill pan, for baking, roasting, grilling and searing. This robust grill pan square has excellent heat conduction and ensures even heating. Suitable for barbecue, oven and kitchen use. You can also use this grill pan in the pizza oven, barbecue or with the kamado.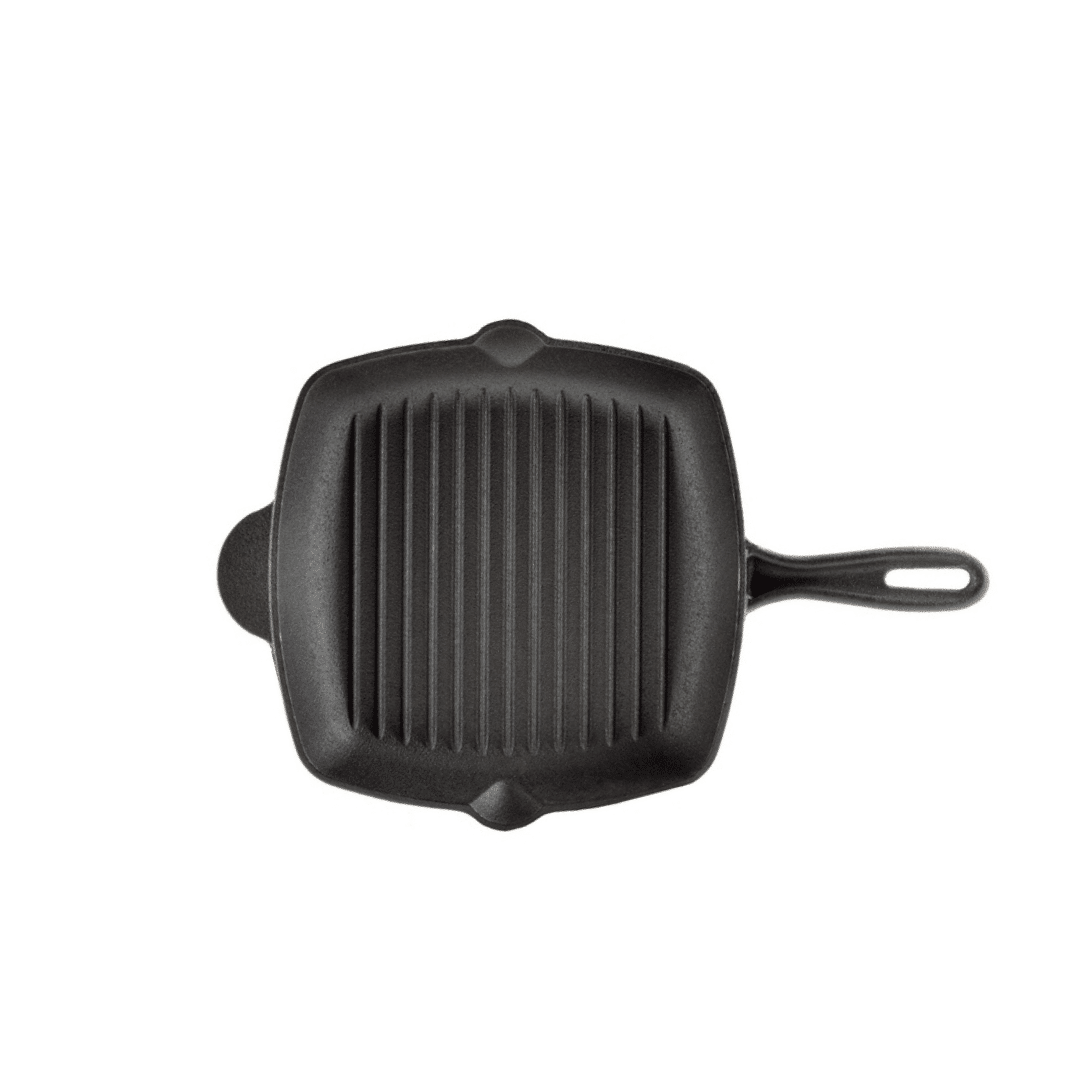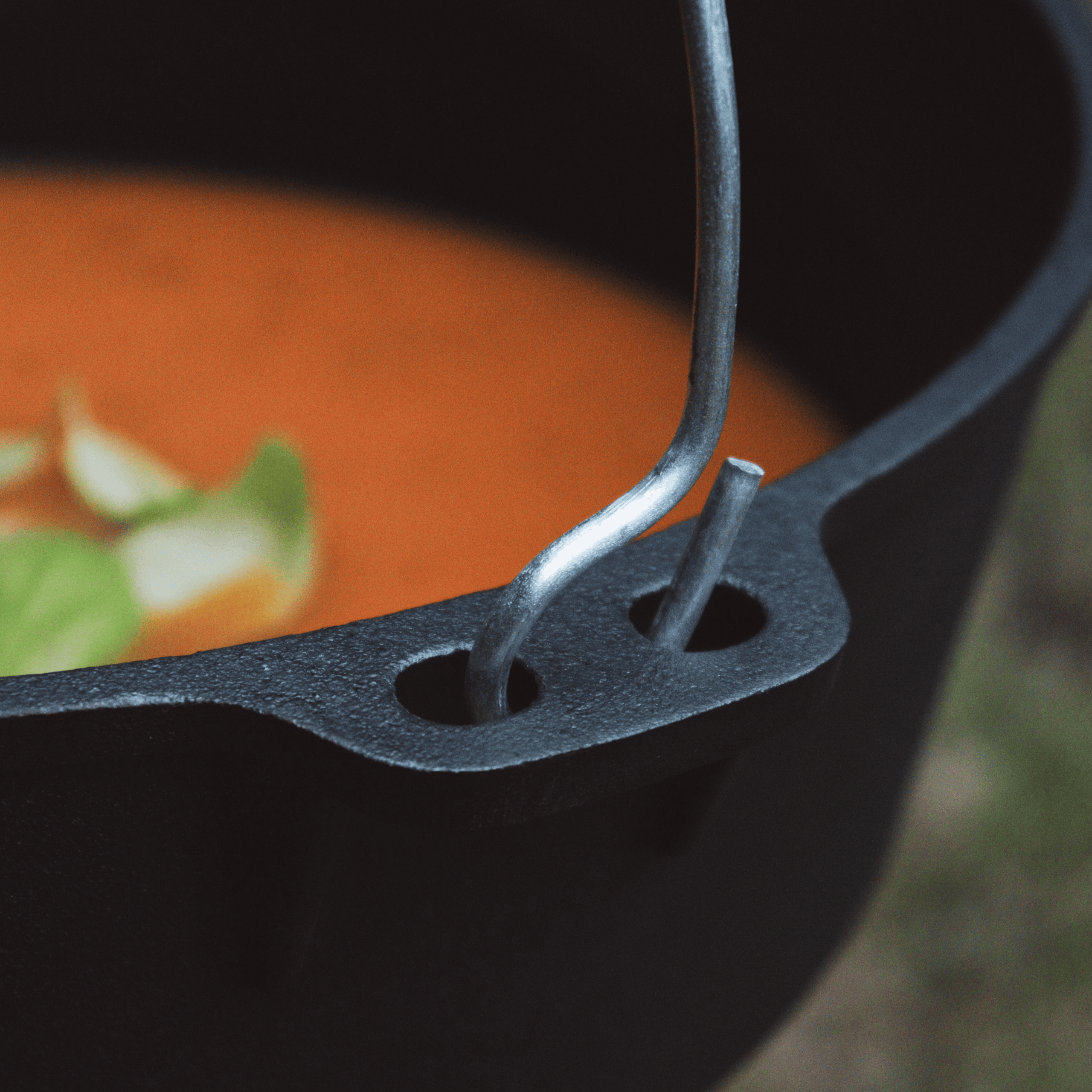 Cook on real fire with a cast iron kettle 
Hang the cast iron kettle on the tripod set and prepare the tastiest soups and stews on real fire!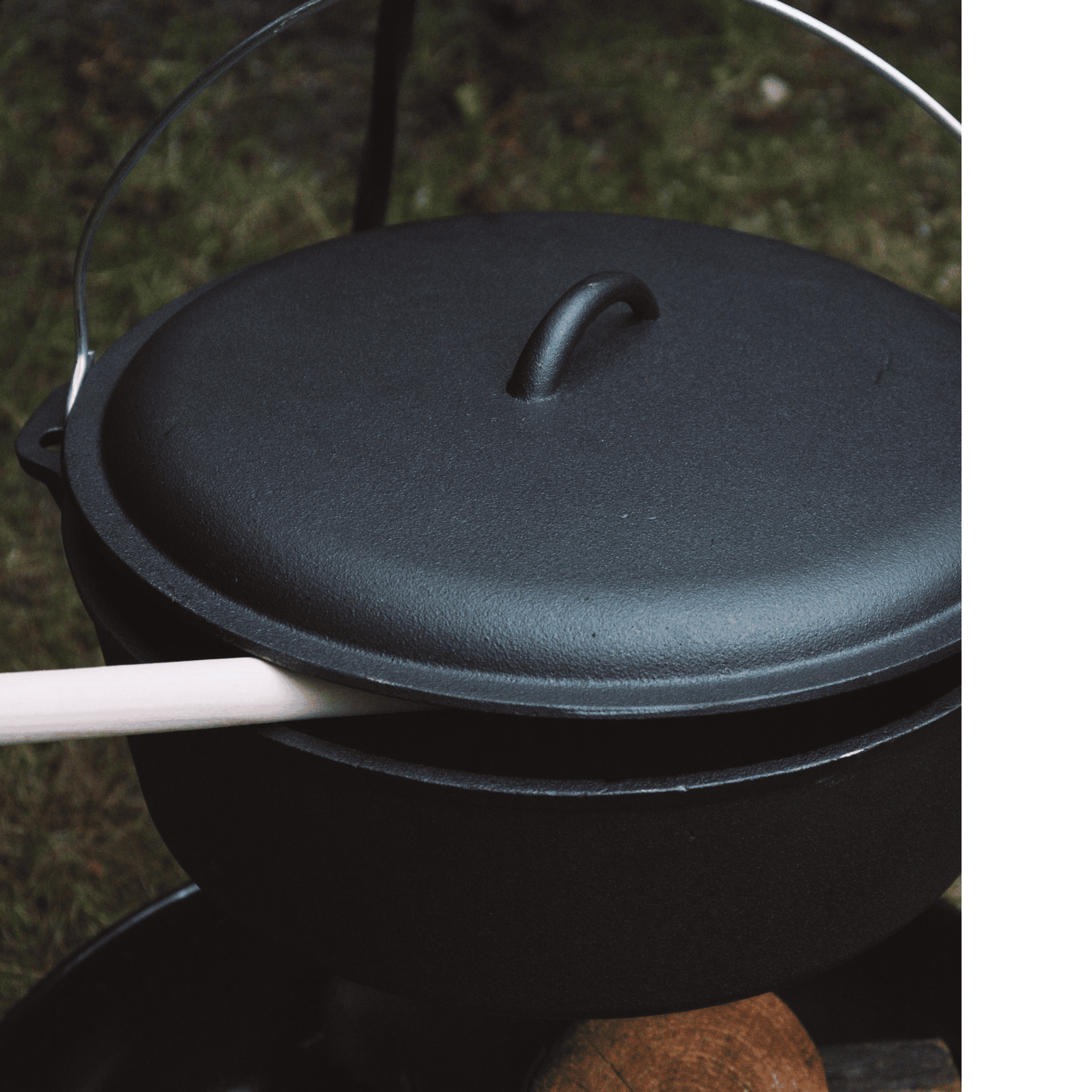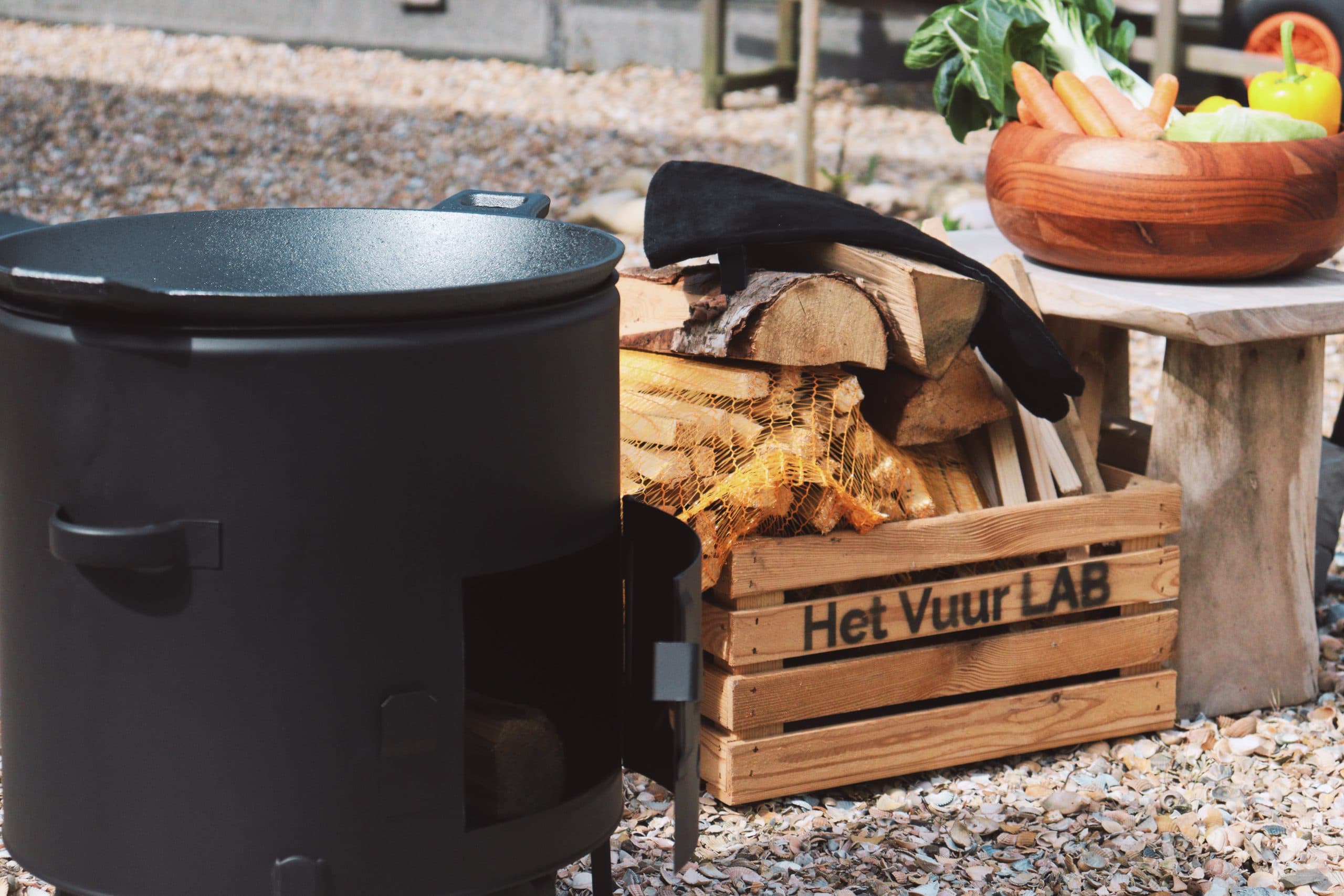 Have fun with your cast iron pan!