The expert in outdoor cooking & fires

Pay afterwards with Klarna
September discount at the VUUR LAB. - 5% discount on the entire webshop* - Use code Nazomerkriebels5

The expert in outdoor cooking & fires

Pay afterwards with Klarna
Let's celebrate! Maak het dit jaar extra gezellig met Oud & Nieuw
Good times gegarandeerd met de BBQ Buiten kookkachel van het VUUR LAB.
Nodig je geliefden uit voor een winterbarbecue waarbij je de lekkerste recepten bereid in de buitenlucht onder het genot van een oudejaarsborrel.
Maak het dit jaar extra gezellig tijdens oudejaarsavond! Wij geven je graag wat tips om een veilige en gezellige oudejaarsavond te vieren met de mensen waarvan je houdt. Met de outdoor stove van het VUUR LAB kan je tijdens de laatste dag van het jaar makkelijk koken, grillen en bakken op echt vuur.
Daarnaast bieden wij ook bijpassende accessoires aan voor de buiten kookkachels zoals een plancha en bakplaat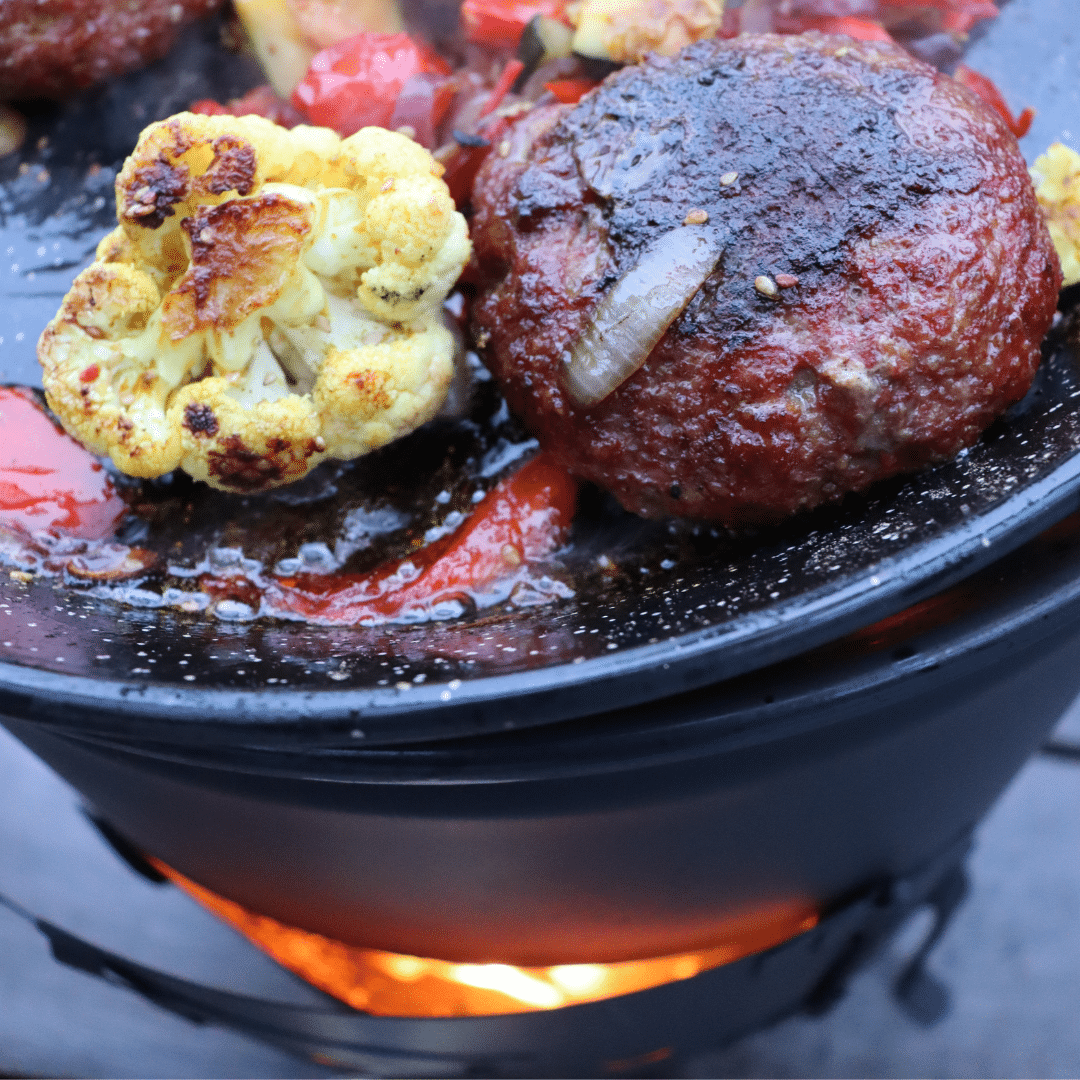 Oud & Nieuw kan niet zonder oliebollen
Oud & Nieuw kan natuurlijk niet gevierd worden zonder oliebollen!
Maak zelf de lekkerste en meest verse oliebollen zodat jouw oudejaars avond in de smaak valt. Het is heel leuk om te doen met het hele gezin en ook nog eens lekker.
With the 3-poot gasbrander-set met Wokpan kan je zelf makkelijk oliebollen en appelflappen maken.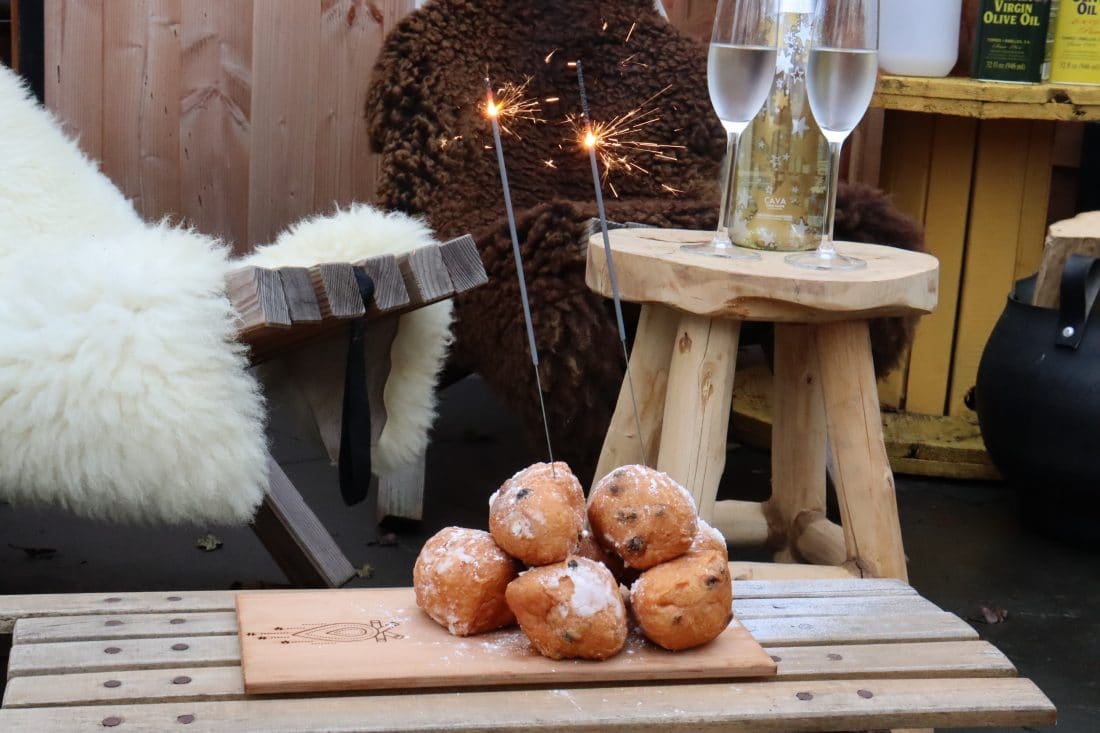 Oudejaarsborrel
Er is geen betere manier om het jaar af te sluiten dan een oudejaarsborrel. Nodig wat mensen uiten ga samen lekker een drankje doen. Altijd gezellig & lekker.
Bij het VUUR LAB hebben we verschillende soorten speciaal bier die erg lekker zijn. Ervaar het zelf met onze speciaal bier proeverij die bestaan uit 2 lekkere speciaal biertjes.
1 van de producten die wij  bij het VUUR LAB erg lekker vinden is Gimber!
Vooral in de winter is het erg lekker om dit te drinken en daarom hebben we speciaal voor de jaarwisseling een cocktailrecept bedacht die je echt moet proberen.
Benodigdheden:
45 ml Wodka
15 ml Sinaasappelsap
15 ml Gimber Brut No2
10 ml Limoensap
Voor het maken van dit recept heb je een shaker nodig. Als eerst gieten we de Wodka met Gimber samen met wat ijsblokjes in de shaker. Meng het een beetje en voeg daarna sinaasappelsap en het beetje limoen sap toe en shake de inhoud hard voor ongeveer 10 seconde. Na het schudden inschenken in een glas en genieten maar!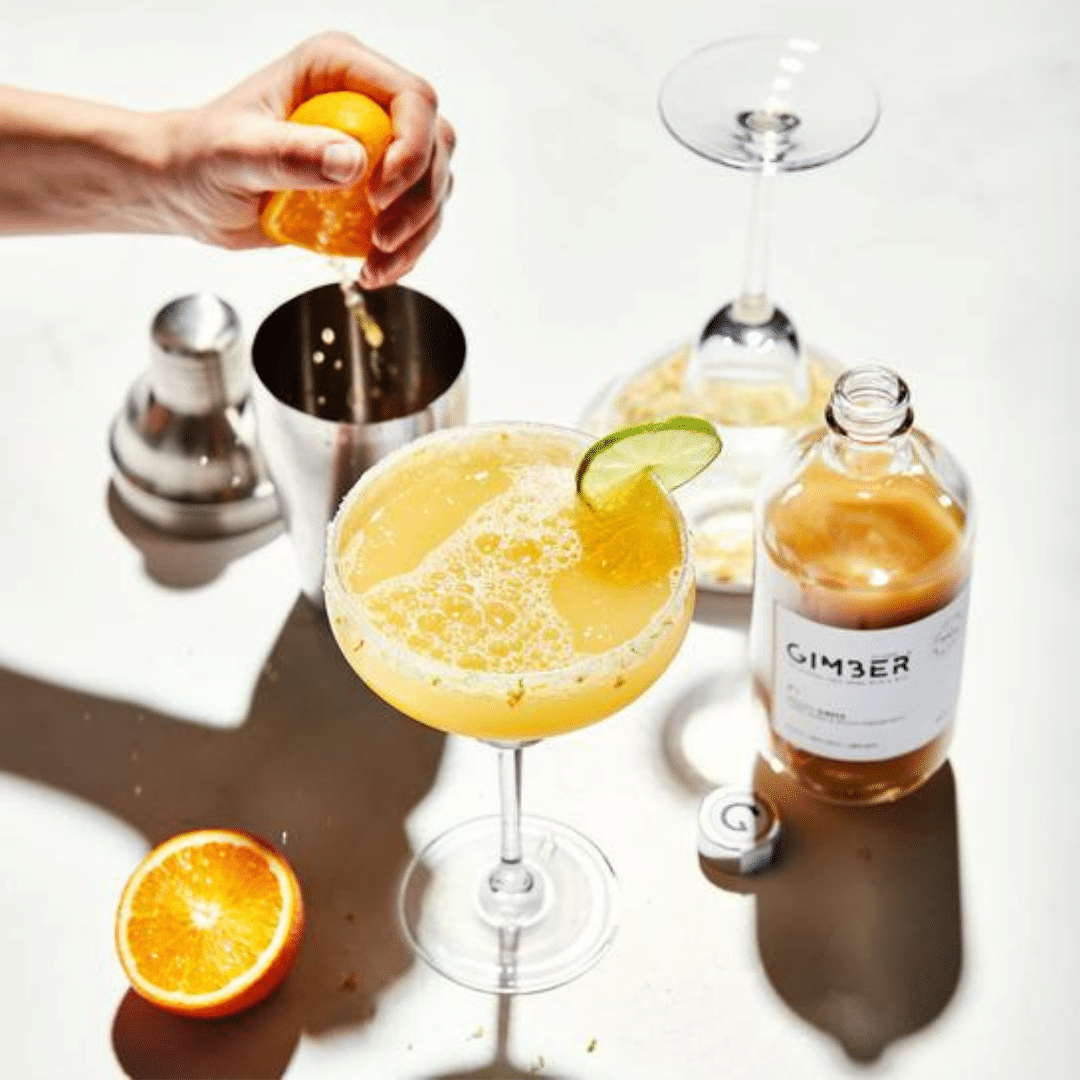 Zelf aan de slag met de driepoot en de heksenketel
Ben jij graag buiten bezig en hou je ervan om zelf lekkere dingen te maken? Dan is de heksenketel-set van VUUR LAB. misschien wel iets voor jou.
Brouw de lekkerste dingen in een heksenketel die boven het vuur hangt aan een 3 pootstatief.
De heksenketel is perfect voor soepen en koken. Probeer eens zelf glühwein te maken met de glühwein van Pineut, zo kan iedereen makkelijk glühwein bereiden. Bij het VUUR LAB. bieden we zowel rode als witte glühwein aan die verrukkelijk zijn.
Fire adventures with the kids
It is also always great fun to prepare hot chocolate with the kids in the witches' kettle and roast marshmallows at big skewer over the fire.