The expert in outdoor cooking & fires

Free shipping from €75

Pay afterwards with Klarna
March discount at the Fire LAB. - 5% discount on the entire webshop* - Use code Spring fever5

The expert in outdoor cooking & fires

Free shipping from €75

Pay afterwards with Klarna
January doesn't have to be boring!
Our tips will get you through the grey January month
After all the holidays, January is usually a bit of an unsociable grey and boring month. With our tips, January doesn't have to be boring at all! Keep the warm festive month feeling for a while longer and enjoy delicious fire adventures, cheese fondue, board games and delicious healthy mocktails. Plan a fun evening with your loved ones and forget the January blues.
Cheese fondue with fresh Crudités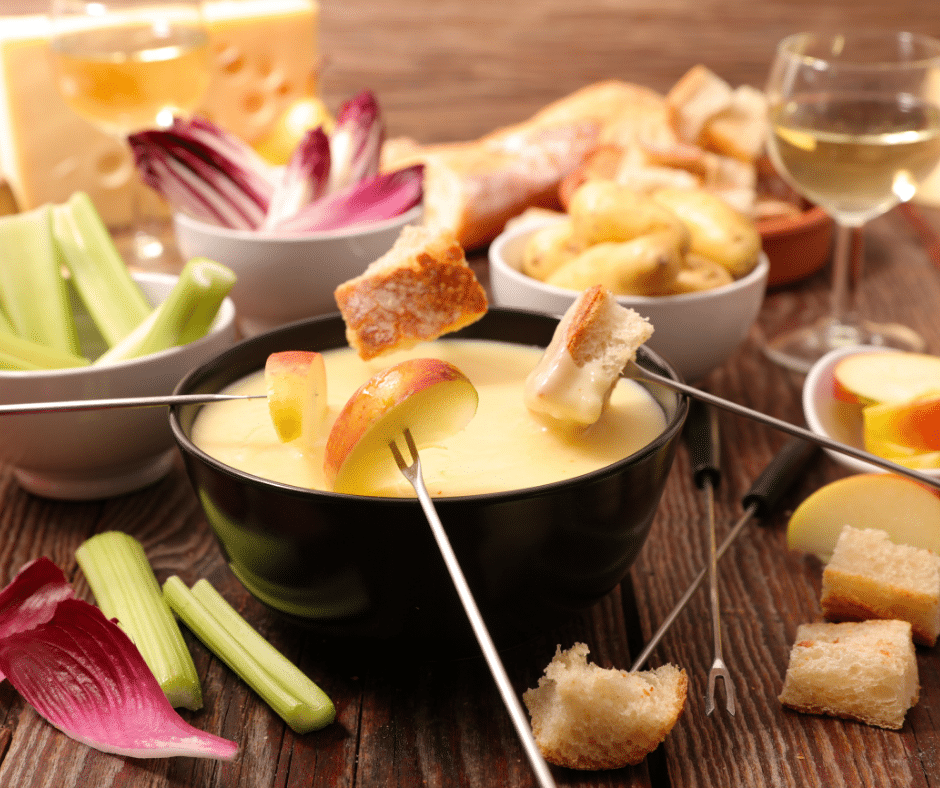 Make January evenings even cozier with cheese fondue with fresh freshly sliced Crudités for dipping!
Put a large carafe table water on the table and light some candles.
These vegetables and fruits are very tasty for dipping in the cheese fondue:
Freshly sliced apple segments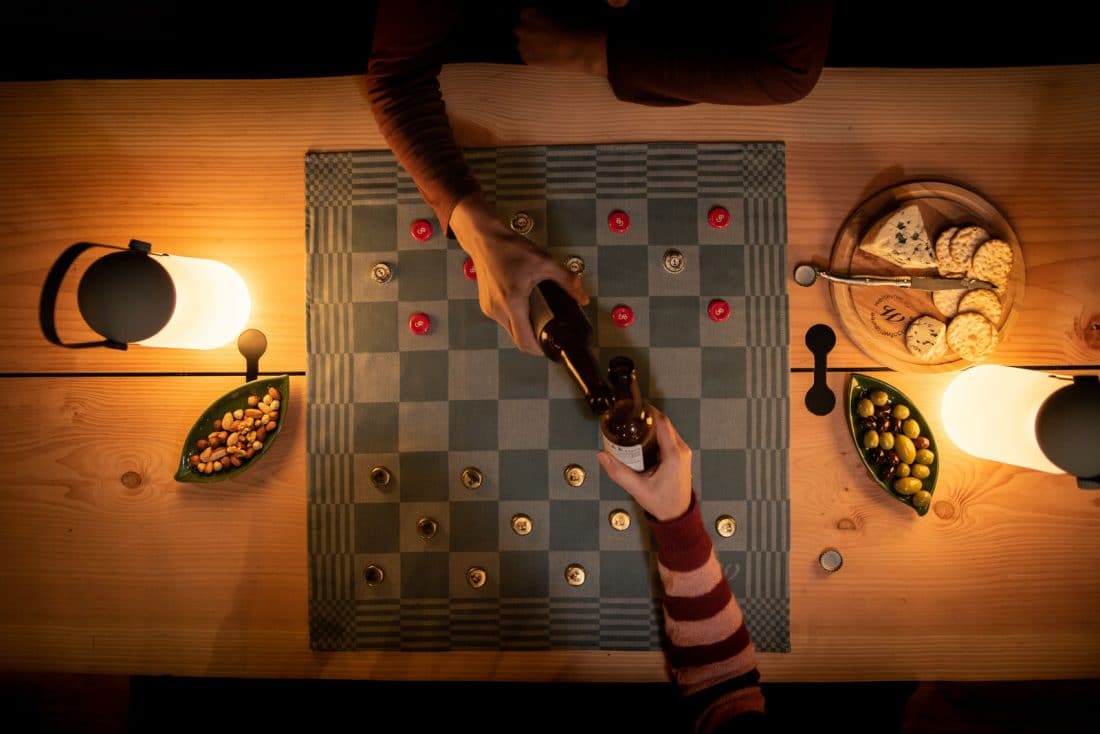 January wildfire
With the Running Fire of the month you can enjoy cooking outdoorsThis BBQ Outdoor cooking stove set is ideal for delicious baking, wok, grilling and stewing.
Make the tastiest dishes in your own garden!
Our BBQ outdoor cooking stoves guarantee a delicious and cosy get-together in your own garden or on your veranda.
We wish you lots of outdoor cooking fun. Take a look at our tips To light your new Outdoor Cooking Stove.
This month we have a very cool Running Fire of the Month featuring:
VUUR LAB. BBQ Outdoor cooking stove Ø36
VUUR LAB. Baking tray Ø36
Tough campfire blanket blue/yellow/white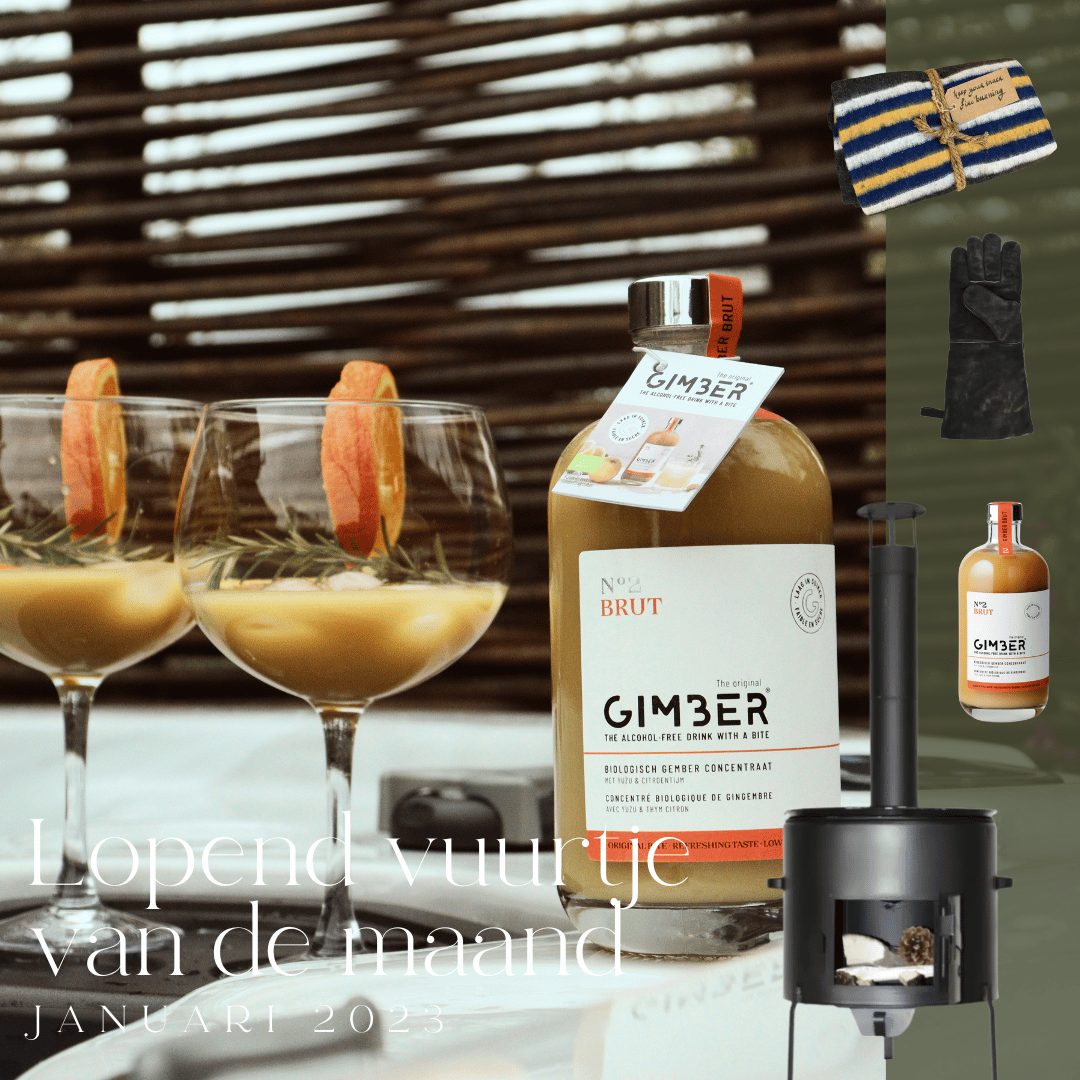 Fiery drinks full of flavour and spice to get through Dry January
Are you also participating in Dry January? We do! It certainly doesn't have to be boring, in fact... our tips will have you making the most fiery and flavourful mocktails you've ever had in no time. Our favourite is the apple-gimber mocktail with spa red and organic apple juice.
How do you make this delicious apple-gimber mocktail?
Grab a nice glass to make the apple-gimber mocktail in
Put 3 ice cubes in the bottom of the glass
Pour a little
Gimber Brut No2
over the ice cubes (to taste). If you like it spicy, add a big splash ;)
Then take the spa red about 100 ml and pour this over the gimber
Top off the glass with about 100 ml of organic apple juice
Garnish the glass with a sprig of rosemary and a slice of fresh apple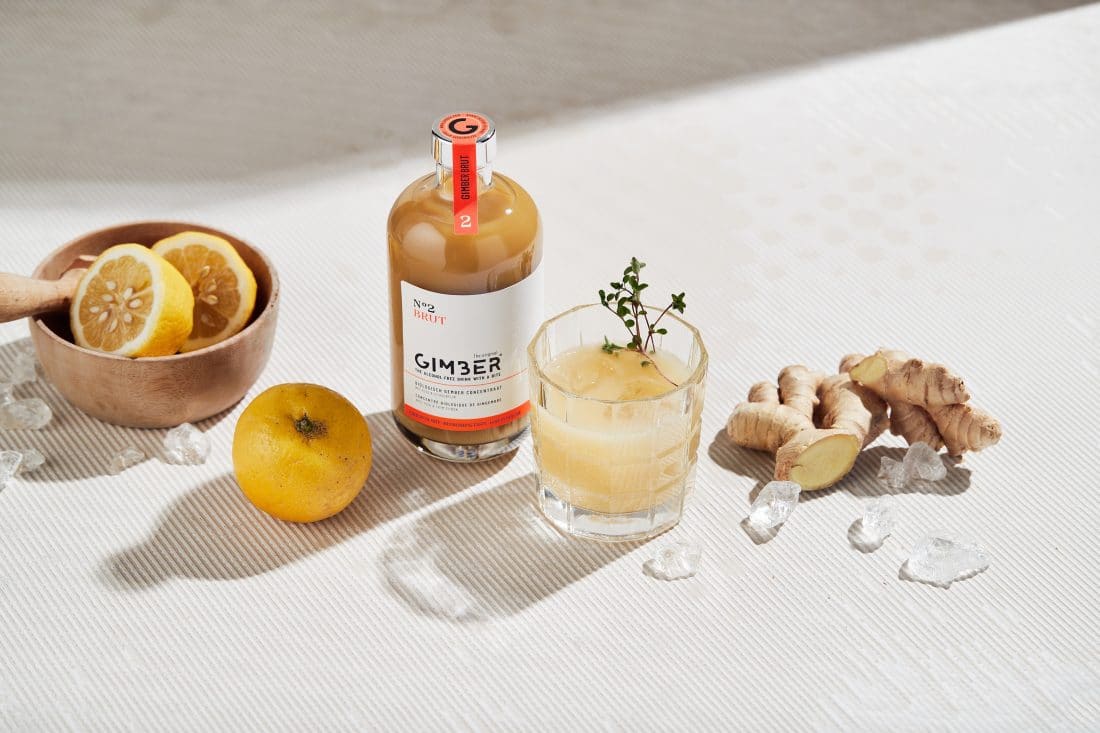 More non-alcoholic drinks
The tastiest delicacies for the cocktail plate
January, of course, is all about exercise, veganuary, working out, no alcohol and eating healthy(er).
Then it's hard to come up with something 'healthy' on the drinks board. It's okay to play hooky at the weekend, right?
These are our tastiest products that should not be missing from your drinks board:
Crispy truffle crisps with real summer truffle
Maple bacon aioli from Stonewall Kitchen