The expert in outdoor cooking & fires

Free shipping from €75

Pay afterwards with Klarna
March discount at the Fire LAB. - 5% discount on the entire webshop* - Use code Spring fever5

The expert in outdoor cooking & fires

Free shipping from €75

Pay afterwards with Klarna
Hoe steek je de BBQ buiten kookkachel aan?
Hoe maak je vuur in de VUUR LAB. buiten kookkachel?
De stoere BBQ buiten kookkachels van het VUUR LAB. staan garant voor een heerlijk en gezellig onderonsje in jouw tuin of op je veranda.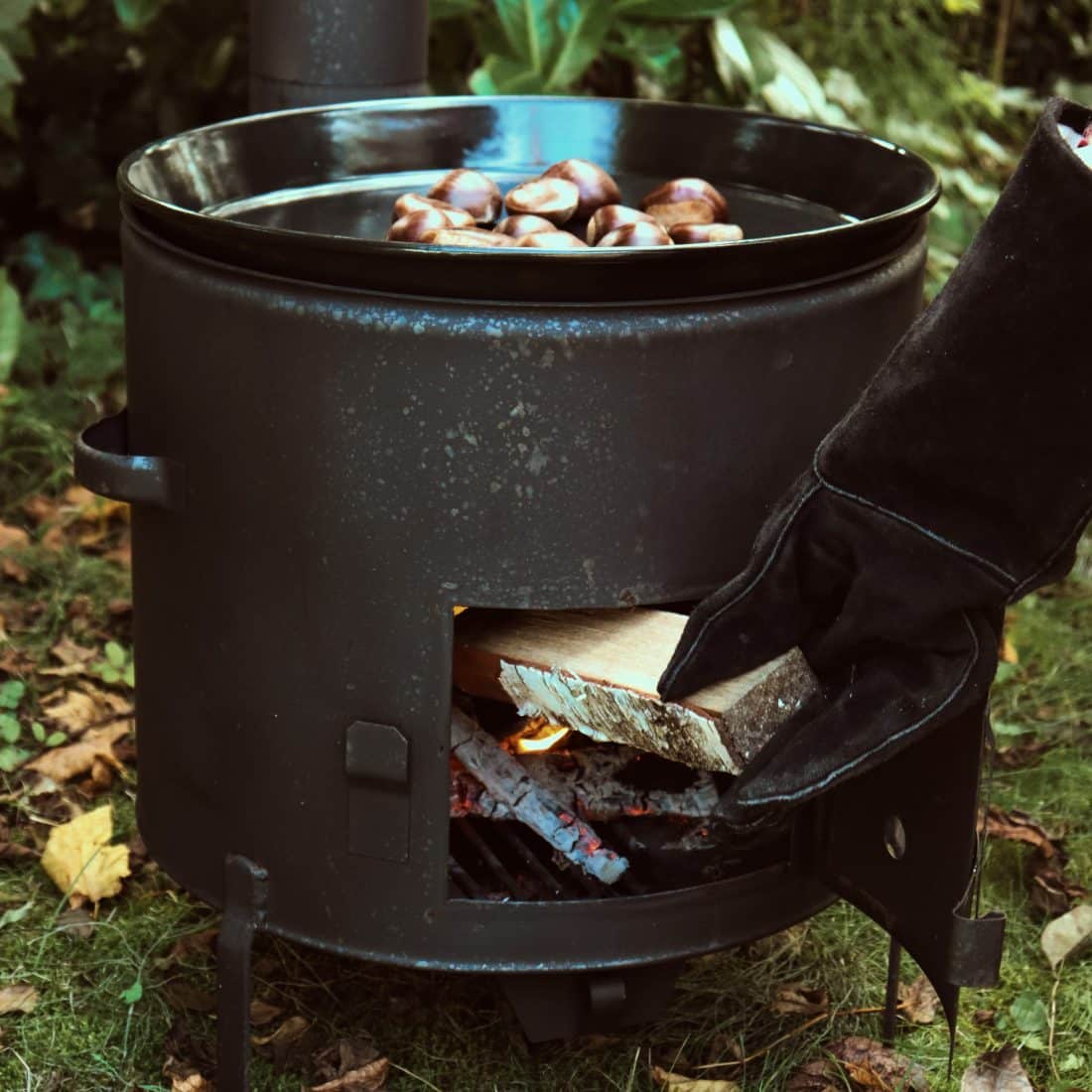 Ontdek de Zwitserse stook methode
De Zwitserse manier van hout stoken is een energiezuinige manier van stoken die leidt tot een schonere verbranding met minder rook en snellere ontvlamming. De outdoor cooking stoves van het VUUR LAB. kun je gemakkelijk aansteken met deze makkelijke aansteek methode.
Deze nieuwe manier van stoken wordt ook wel Upside-down fire of Top-down lighting method genoemd.
Het wordt opgebouwd volgens de omgekeerde volgorde ten opzichte van het traditionele aansteken van vuur.
Hieronder het stappenplan
1. Voor de Zwitserse methode heb je verschillende formaten haardhout nodig: in de VUUR LAB. buiten kookkachel kun je het beste werken met kleinere houtblokken en aanmaakhout, daarnaast ook aanmaakdennenappels of sprokkelhout.
2. Bouw het haardvuur op door allereerst de grotere stukken haardhout neer te leggen op het rooster in de buiten kookkachel. Leg ze parallel aan elkaar en vorm zo een groot vierkant. Tussenin dien je voldoende ruimte over te houden voor de zuurstof, en er moet ook plek zijn voor de aanmaakblokjes die je hier later tussen plaatst Leg het haardhout niet te ver uit elkaar omdat het straks niet in elkaar mag zakken.
3. Bouw de tweede laag op met de iets kleinere stukken haardhout. Leg ze dan haaks op de grotere stukken. Laat hier voldoende ruimte over. Blijf laagjes stapelen tot de kleine stukken hout op zijn.
4. Plaats daarna aanmaakhoutjes er dwars op en vorm een vierkant.
5. Plaats tussen de constructie wat aanmaakblokjes.
6. Steek aanmaakblokjes aan met een lange lucifer of lange aansteker. De eerste laag zal dan vrij snel vlamvatten met minimale rookontwikkeling.
Outdoor cooking starts at the VUUR LAB.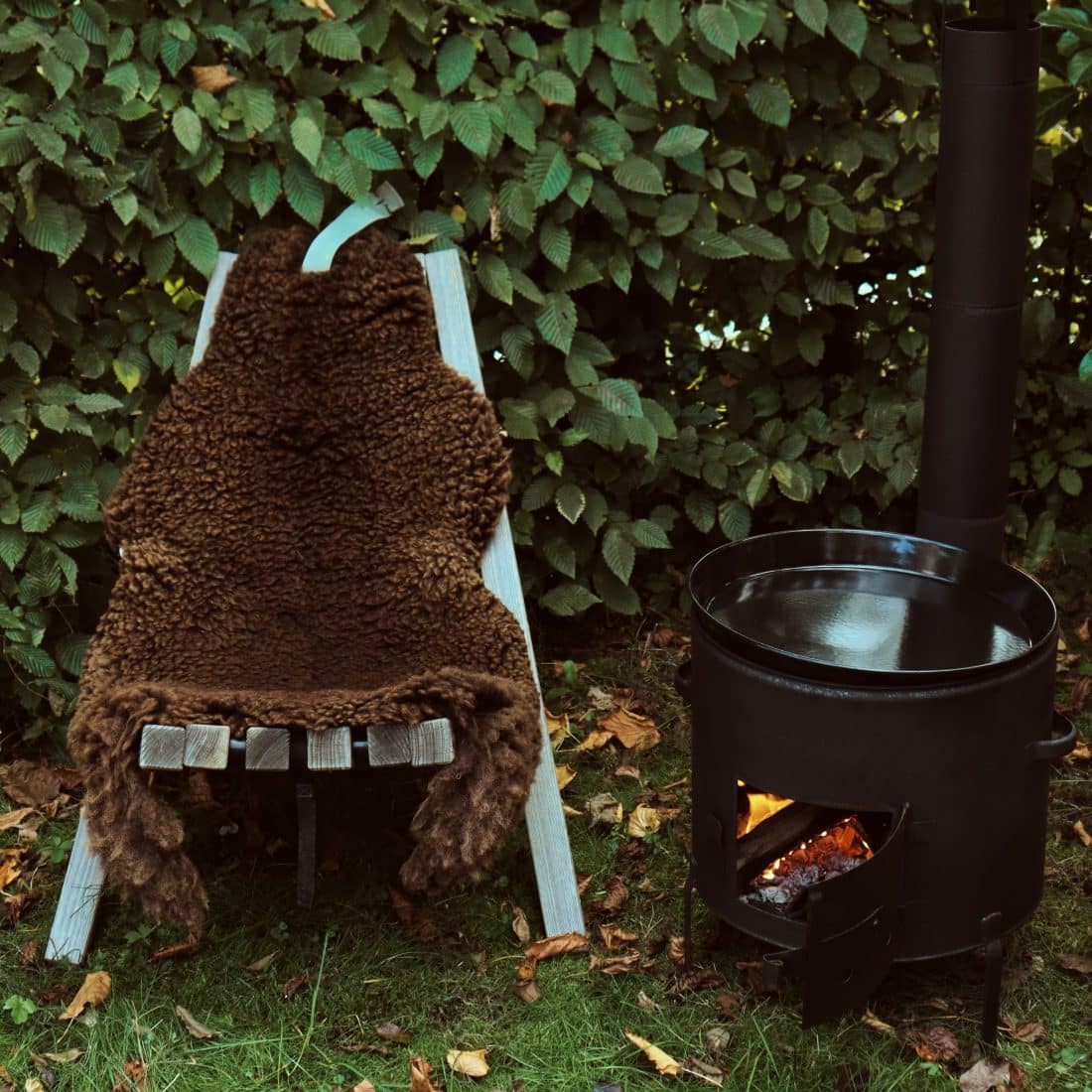 Welke briketten gebruik je voor de BBQ of buitenkookkachel?
Om de buiten kookkachel aan te steken en te kunnen barbecueën kun je het beste kleine stukjes haardhout gebruiken van goede kwaliteit. Ook is het mogelijk om kokosbriketten te gebruiken.
Bel je beste vrienden en organiseer een gezellige avond rondom het vuur en bereid zelf de lekkerste BBQ hapjes!
Geniet samen van buitenkoken en grillen in de buitenlucht.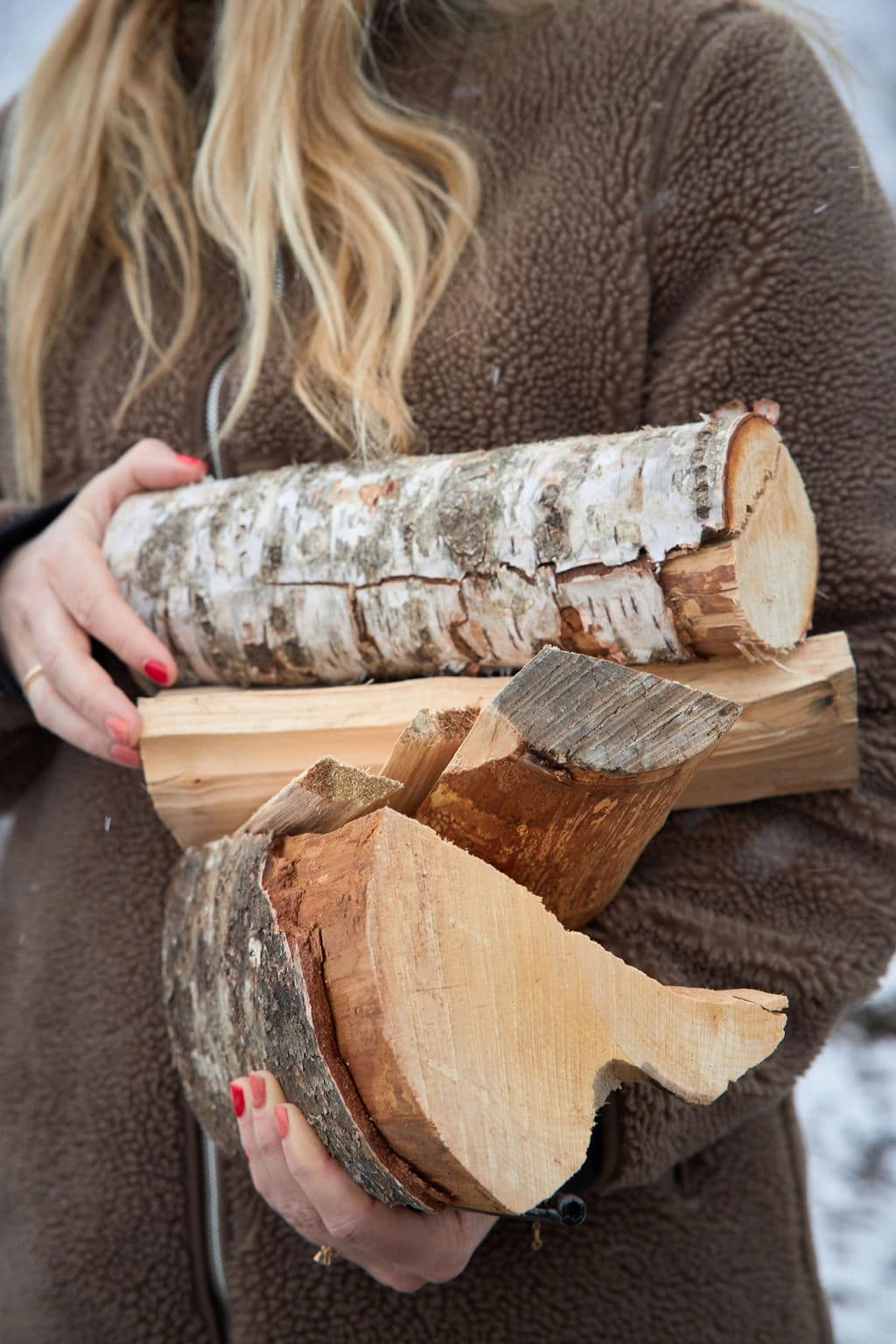 Geniet van een warme mok chocolademelk
Als je een mooi vuurtje hebt gemaakt in de kachel dan kun je de bakplaat gebruiken om bijvoorbeeld een warme chocomelk te maken in een pan of rechtstreeks in de mok zelf.
Pas wel goed op, want de emaille mokken worden heet!
Hou je barbecuehandschoen at hand.