The expert in outdoor cooking & fires

Free shipping from €75

Pay afterwards with Klarna
May discount at the Fire LAB. - 5% discount on the entire webshop* - Use code Spring fever5

The expert in outdoor cooking & fires

Free shipping from €75

Pay afterwards with Klarna
Fall(ing) for you: a delicious autumn recipe
Get cooking on our outdoor cooking stove!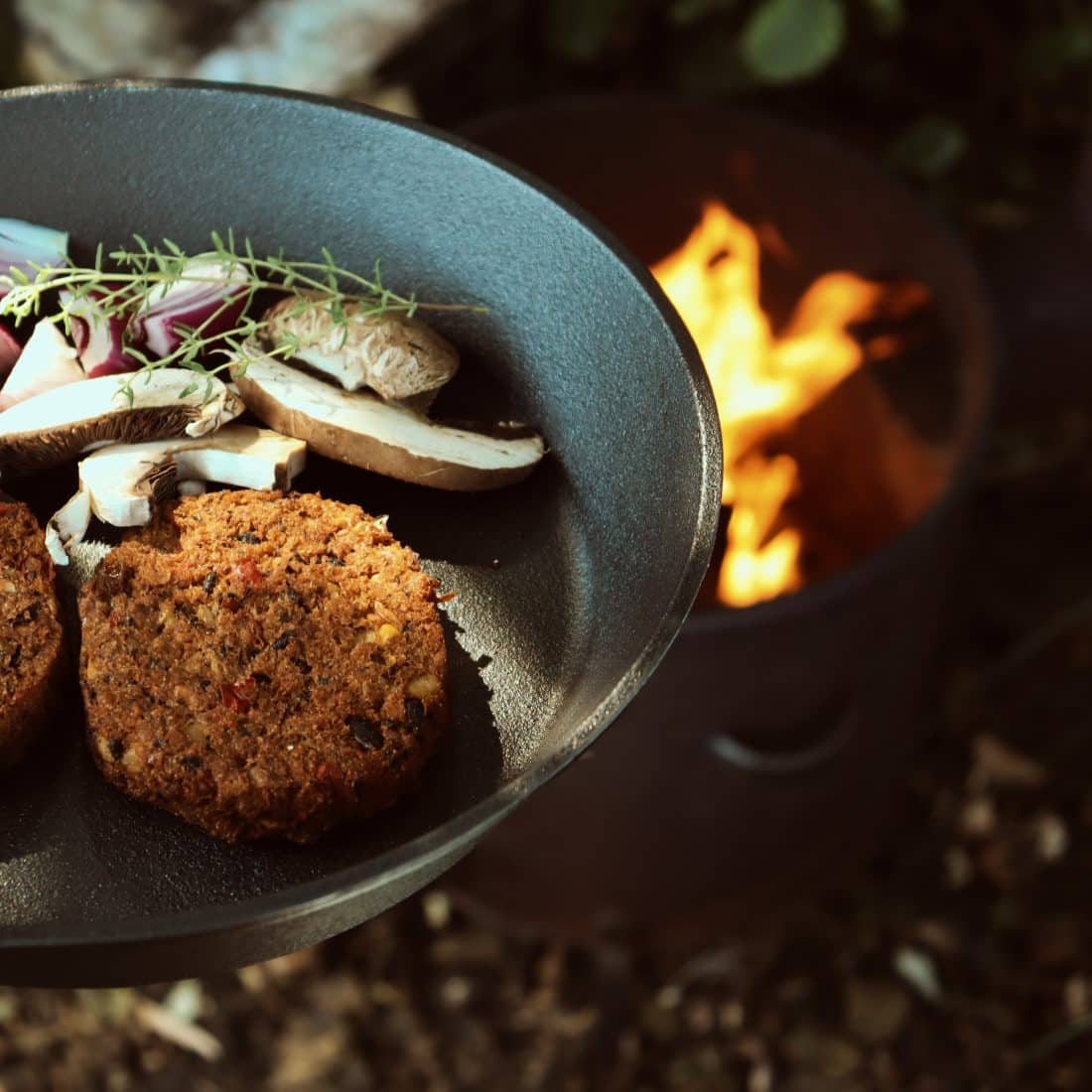 Organic shopping in the North Head
Our search brought us to biodynamic shop 'the Spooner' which has settled in 't Rijpje (Sint-Maarten, NH). The shop has been around since 1989 and you can feel free to wander around here and enjoy fresh vegetables, fruit, drinks, meat, etc. So we went in search of beets, mushrooms and other beautiful vegetables. We stumbled upon SOTO's cashew black nut burger during our shopping trip. The burgers are completely vegan and this also gave us inspiration for a delicious but easy and autumnal dish. Read on soon for the whole recipe!
''Nothing brings people together like good food.''
Citizens in an autumn jacket
First things first: First, let's start with a shopping list:
-Cashew black nut burger(s)
-Red onions
-Red beets
-Mushrooms
-Gin Mayo (vegan or normal version)
-Hamburger buns
-(salted) Cashews
Now that you have all the ingredients, we can move on to preparing the dish. First of all, make sure your outdoor stove ready and you have a griddle at your disposal. You start by pouring some olive oil on the griddle. Then place the burger(s) on top. Let this simmer on a low heat. Next, slice some onion, beetroot and mushrooms and add these to the burger(s). Keep a close eye on the burger(s) so they don't burn. When you think the burger(s) are good, remove them from the plate. Then add the buns: cut the buns open first and place them on the baking tray with the inside facing down. Let them bake for a while so they get nice and toasty. When the vegetables and burgers are well done, you can remove them from the baking tray. Place the buns on a plate and arrange them nicely. For an extra touch, grab our Gin Mayo (vegan or regular) for an extra taste sensation. Finally, add some (salted) cashew nuts to finish it off. Bon appetit!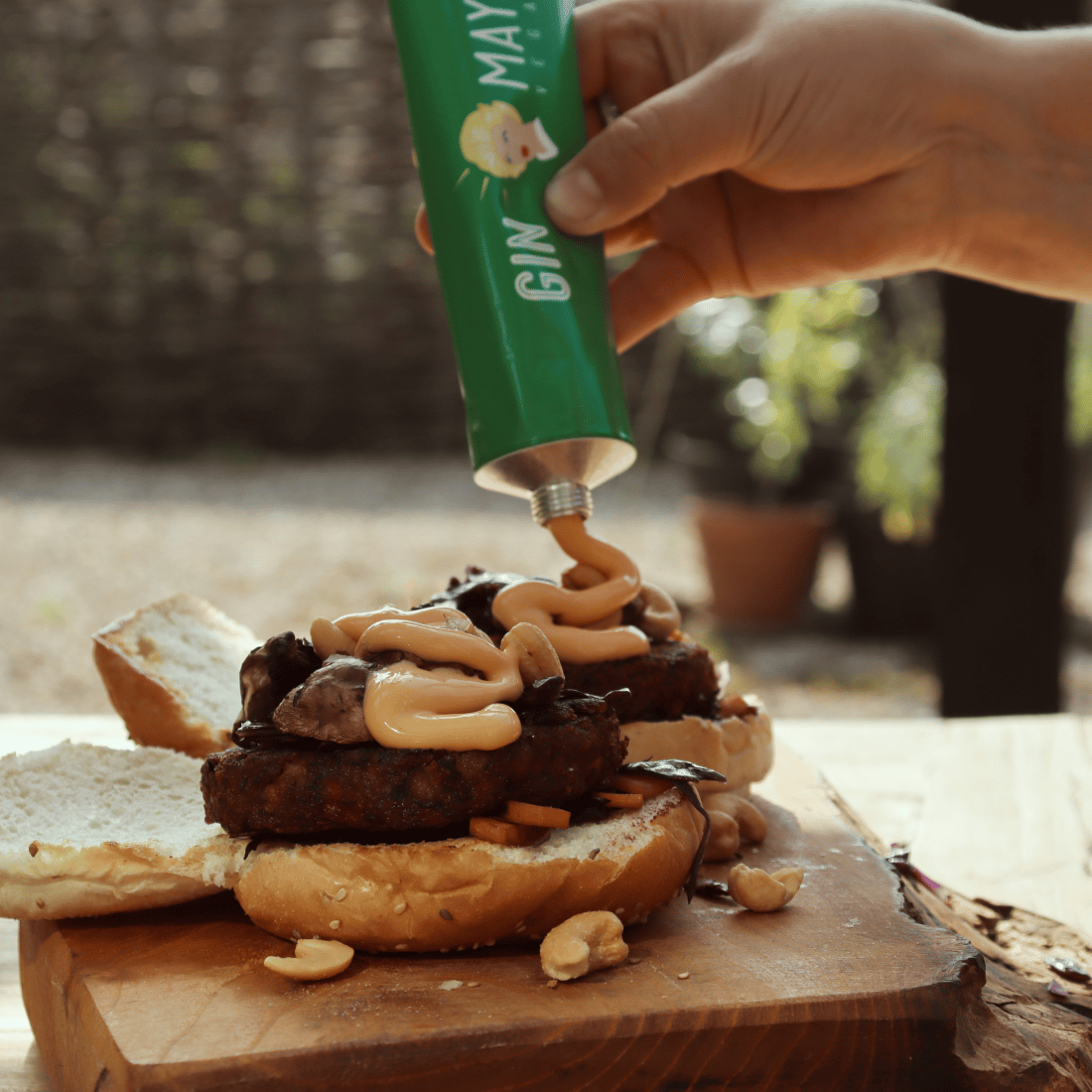 Outdoor cooking starts at VUUR LAB. 
Starting to get the cooking jitters? Then thankfully you've come to the right place. Would you like to know more about our outdoor cooking stoves? Then check out this blog! We have a large selection, which is sure to have something for you!