The expert in outdoor cooking & fires

Pay afterwards with Klarna
5% korting voor abonnees. Meld je snel aan voor onze nieuwsbrief!

The expert in outdoor cooking & fires

Pay afterwards with Klarna
Dry January & gezond buitenkoken
Start het nieuwe jaar gezond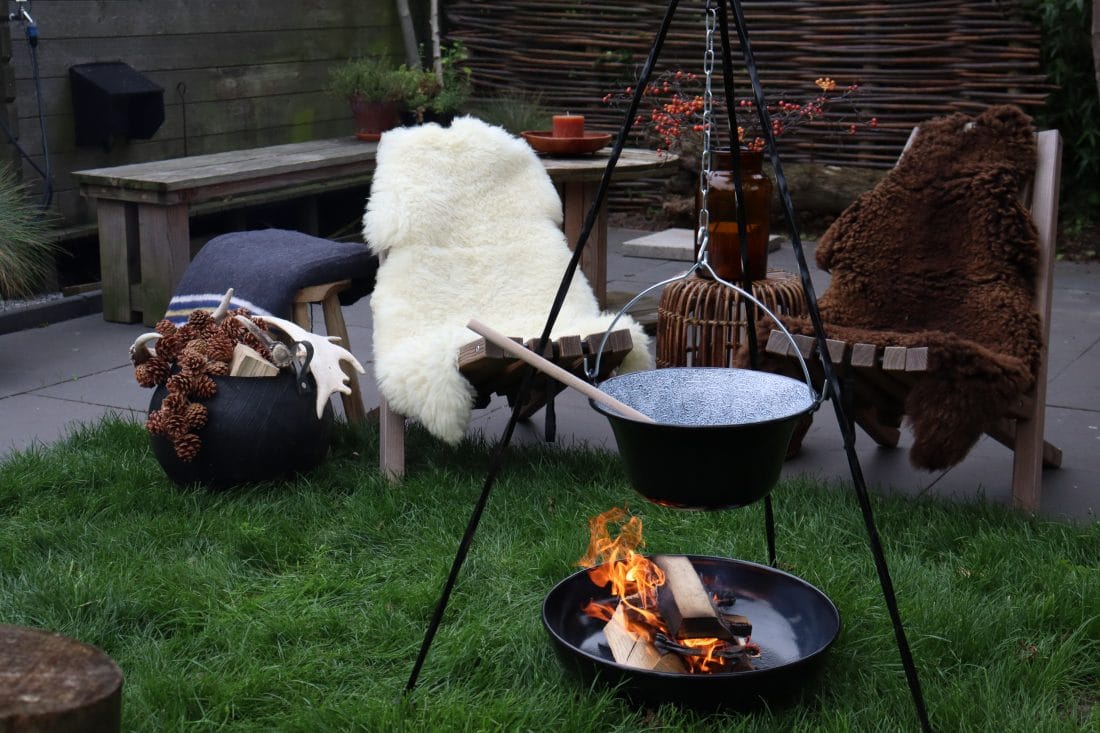 Kook gezond, vers en niet uit pakjes en zakjes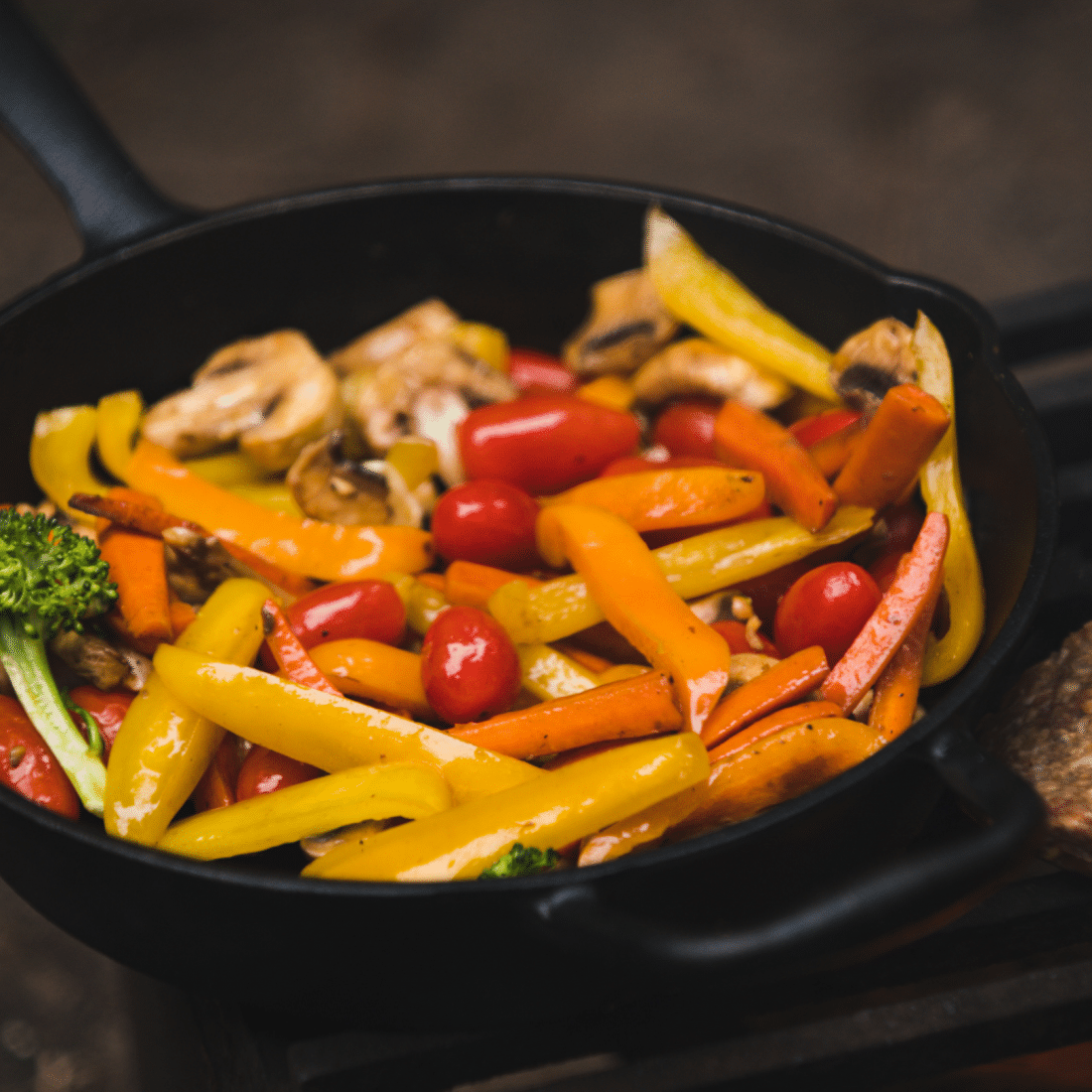 Om je afweersysteem in goede conditie te houden, is het aan te raden om regelmatig, gevarieerd, niet te vet en niet te zout te eten. Zorg voor voldoende vezels en verse groenten (dagelijks twee ons). Wat betreft die groenten: die mogen zo groen als mogelijk. Kies voor groenten die rijk zijn aan vitaminen en goed voor je immuunsysteem en dus je weerstand.
In de heksenketel kun je bijvoorbeeld een heerlijke groente curry bereiden vol kruiden. Geniet samen van het buiten koken en een lekkere kop verse gemberthee rondom het vuur van de buiten kookkachel.
Heksenketel recept voor de beste groente curry ooit!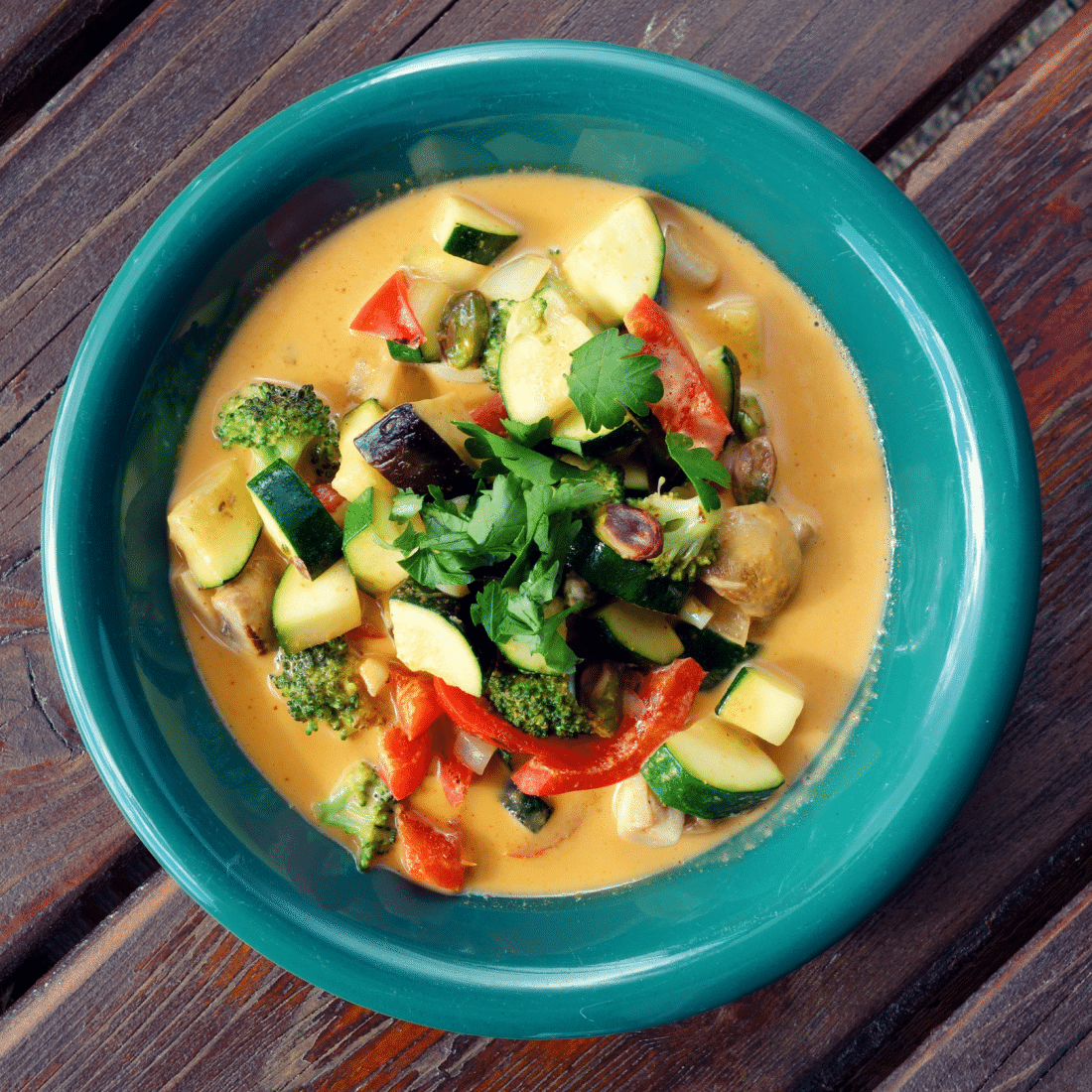 Graag delen wij een lekker groente curry recept, om te bereiden in de heksenketel
Als je graag Indiaas eet, dan weet je hoe lekker hun groente Curry's zijn.
Als je niet zo bekend bent met Indiaas eten en het toch graag eens uit zou willen proberen, dan is dit de perfecte groentecurry om mee te beginnen. Erg eenvoudig om te maken en toch ontzettend veel smaak.
Bijkomend voordeel:
Een groentecurry is de perfecte manier om veel verschillende groentes op te maken die nog in de koelkast liggen.
Ingredients 
2 el olijfolie
1 ui fijn gesneden
4 teentjes knoflook uitgeperst
1 el verse gember geraspt
1 el gemalen korianderzaad
1-1/2 tl gemalen komijn
3/4 tl kurkuma
1/2 tl cayennepeper
1 el tomatenpuree
500 ml groentebouillon
200 ml kokosmelk
Zout en peper
200 gram gemengde groenten per persoon
1 limoen rasp en sap
2 el verse koriander grof gesneden
Rijst om te serveren
How do you make it?
Wij gebruiken de Heksenketel-set met telescopische takel.
Maak een mooi vuurtje in de vuurschaal.
Hang de heksenketel-pan aan de haak en verhit hierin de olijfolie.
Fruit de ui tot deze glazig wordt en voeg dan de gember en knoflook toe.
Bak kort tot de knoflook begint te geuren.
Voeg nu alle specerijen toe en roer kort om.
Doe de tomatenpuree erbij en roer ook even om.
Schenk nu de groentebouillon en kokosmelk erbij en breng aan de kook, je kunt tussendoor het vuur bij stoken en als het iets te snel gaat kun je met de takel de heksenketel-pan hoger en lager bedienen, let goed op wat er gebeurt in de pan en het vuur.
Snijd ondertussen je groenten in ongeveer even grote stukken, zo groot als jij lekker vindt.
Voeg de groenten toe en roer ze om in de saus.
Takel de heksenketel wat omhoog om het geheel ongeveer 15 minuten zachtjes door te koken.
Kook ondertussen de rijst.
Maak de curry af door hem op smaak te brengen met zout en peper en de limoenrasp- en sap er doorheen te roeren.Serveer de curry met rijst en koriander.
Tip:
Harde groenten hebben een langere kooktijd dan zachte groenten. Als je bijvoorbeeld kool, wortel en spinazie wilt doen, voeg je de spinazie op het laatst toe en kook je die kort mee. Zo voorkom je ongare groenten of snotterige groenten.
Hou je niet van koriander? Je bent niet de enige! In plaats van koriander, zijn kiemgroenten ook erg lekker.
Healthy pizza's uit je eigen pizza oven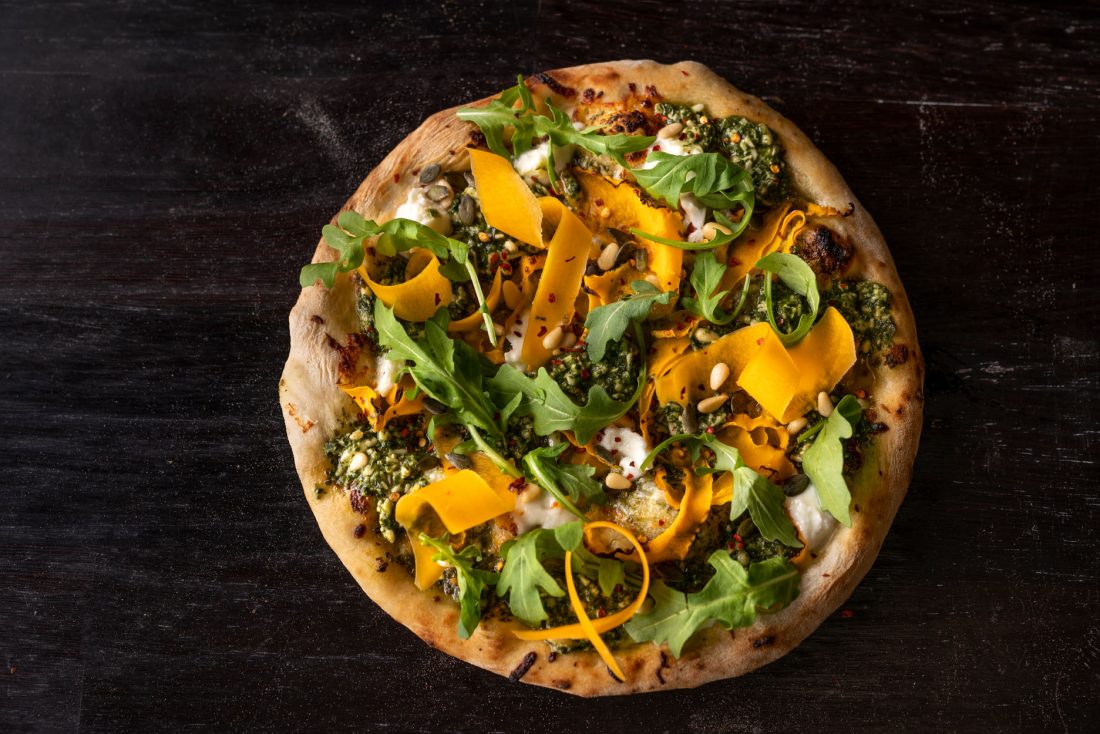 Dry January 31 days No Hangover
Een alcoholpauze levert je een betere weerstand op en gezond eten versterkt jouw immuunsysteem.
In plaats van alcohol
Drink het juiste vocht: anderhalf tot twee liter per dag, zoals water, verse gimber-thee, vruchtensappen of maak een lekkere soep.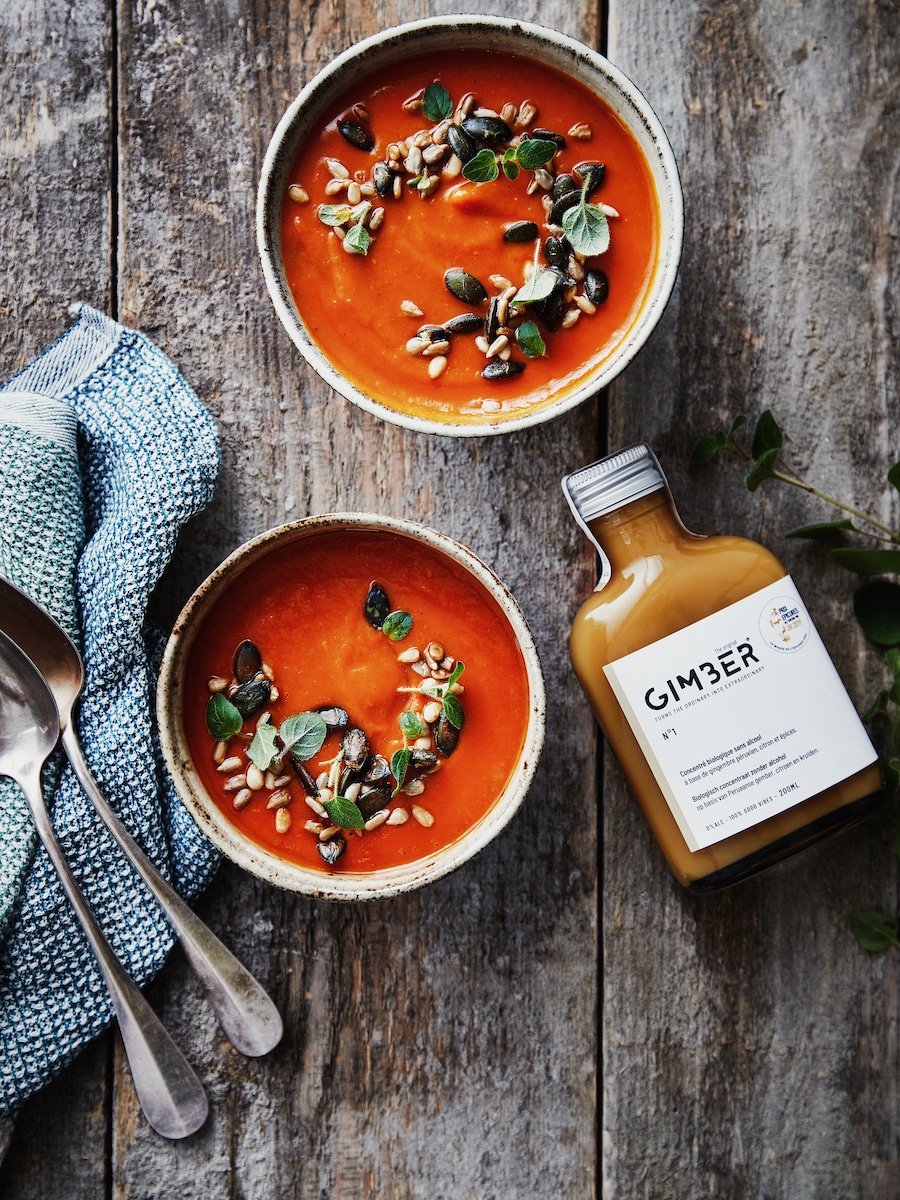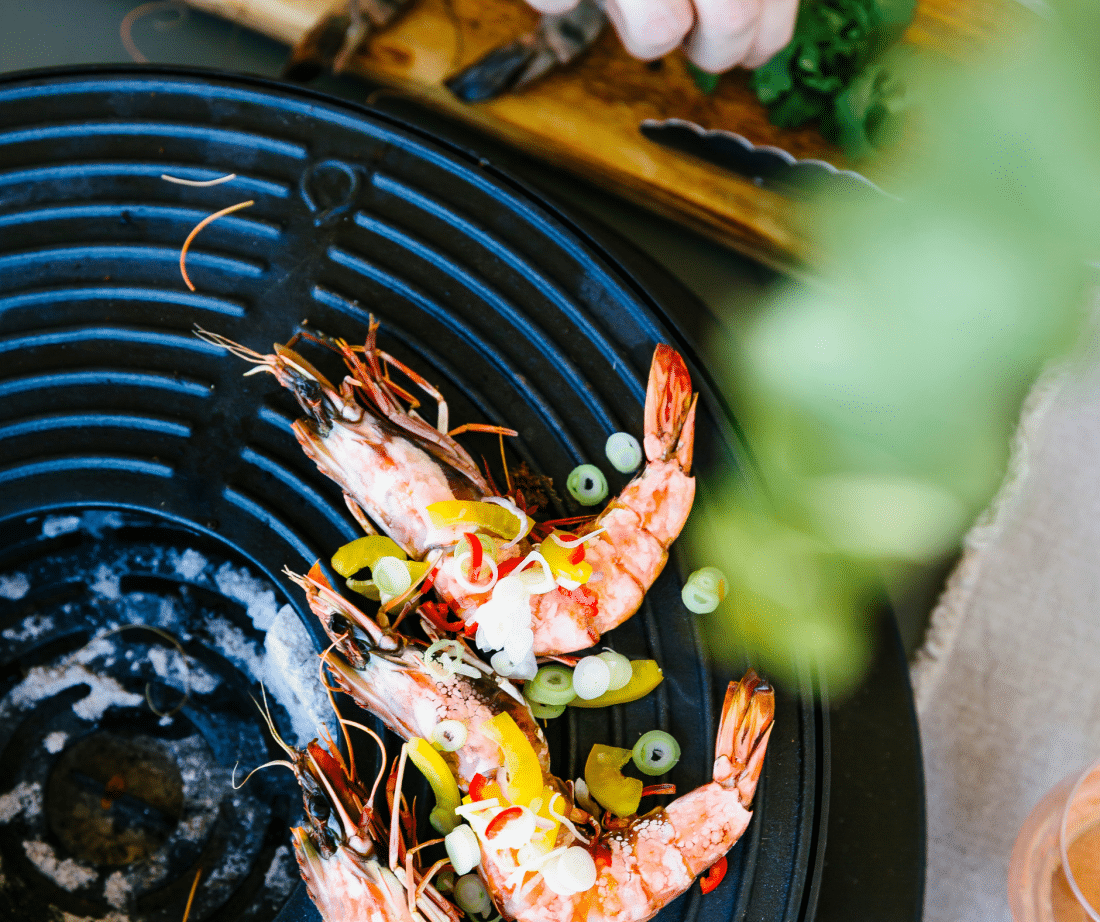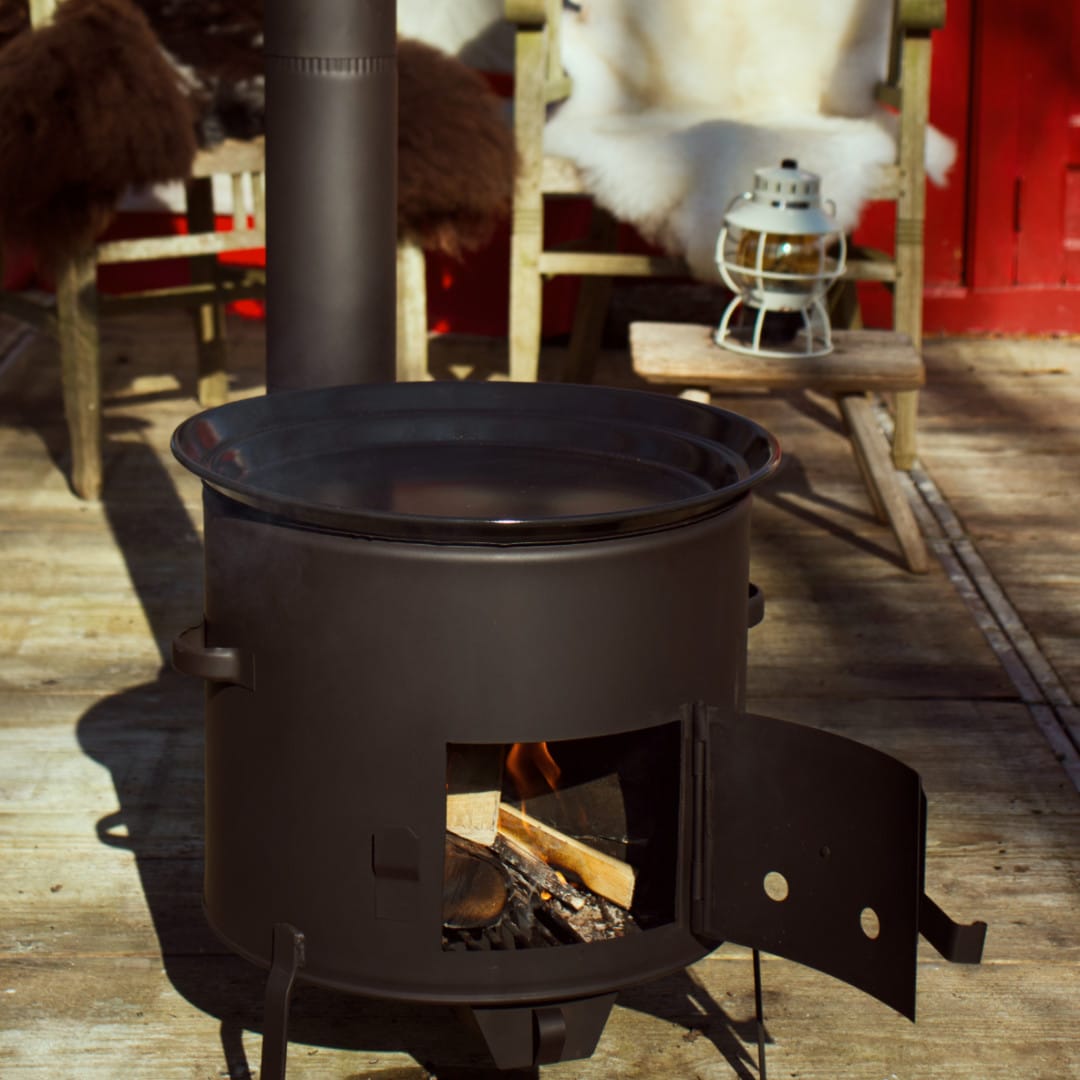 Outside, everything tastes better!
Met wie wil jij dit nieuwe jaar vaker bij een vuurtje zitten en samen de lekkerste gerechten bereiden?