The expert in outdoor cooking & fires

Free shipping from €75

Pay afterwards with Klarna
March discount at the Fire LAB. - 5% discount on the entire webshop* - Use code Spring fever5

The expert in outdoor cooking & fires

Free shipping from €75

Pay afterwards with Klarna
Micro gebrouwen sojasaus van Tomasu
Eet je Sushi voortaan met deze Rotterdamse Sojasaus!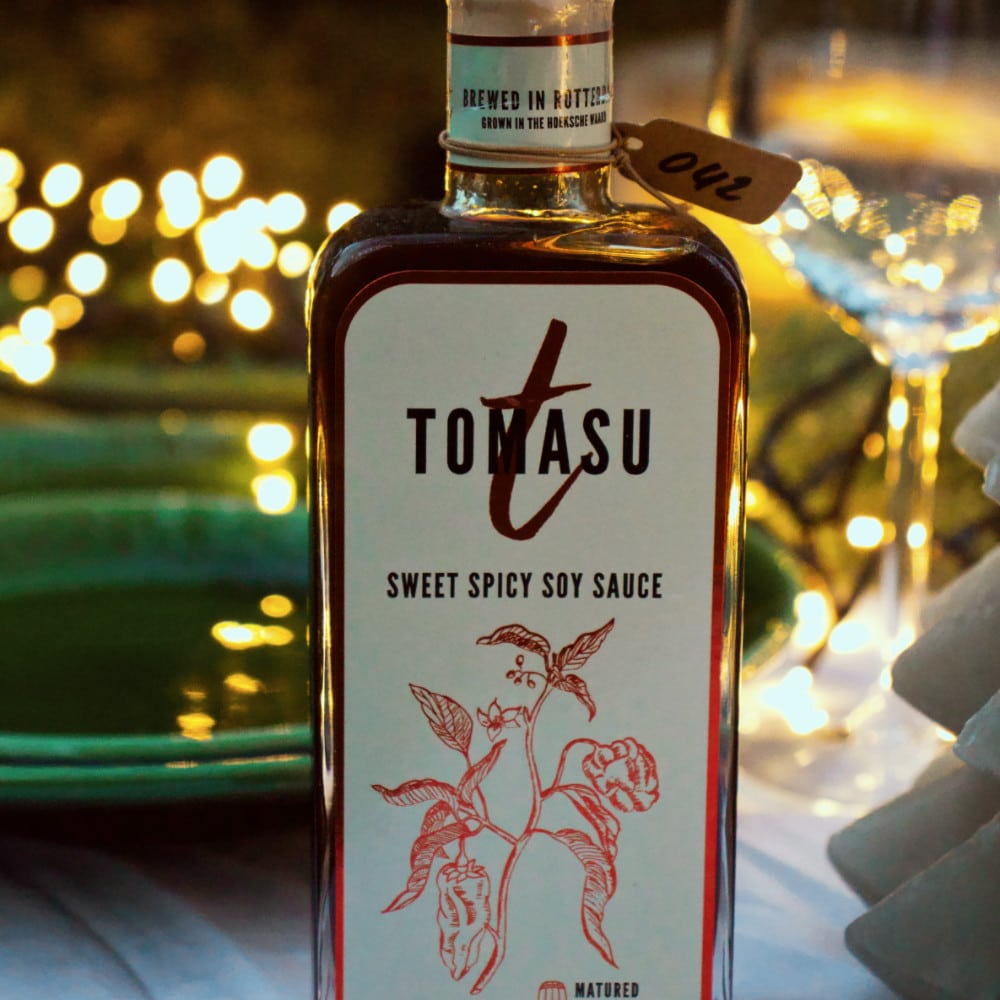 Dit heerlijke soja sausje is tongstrelend
Hou jij net als ons van Sushi en Sashimi? Dan mag deze heerlijke Rotterdamse sojasaus van Tomasu niet ontbreken in jouw keukenkastje!
This soja saus is ook heerlijk om je Sushi bowl of rauwe vis, zoals tonijn en zalm, extra speciaal te maken.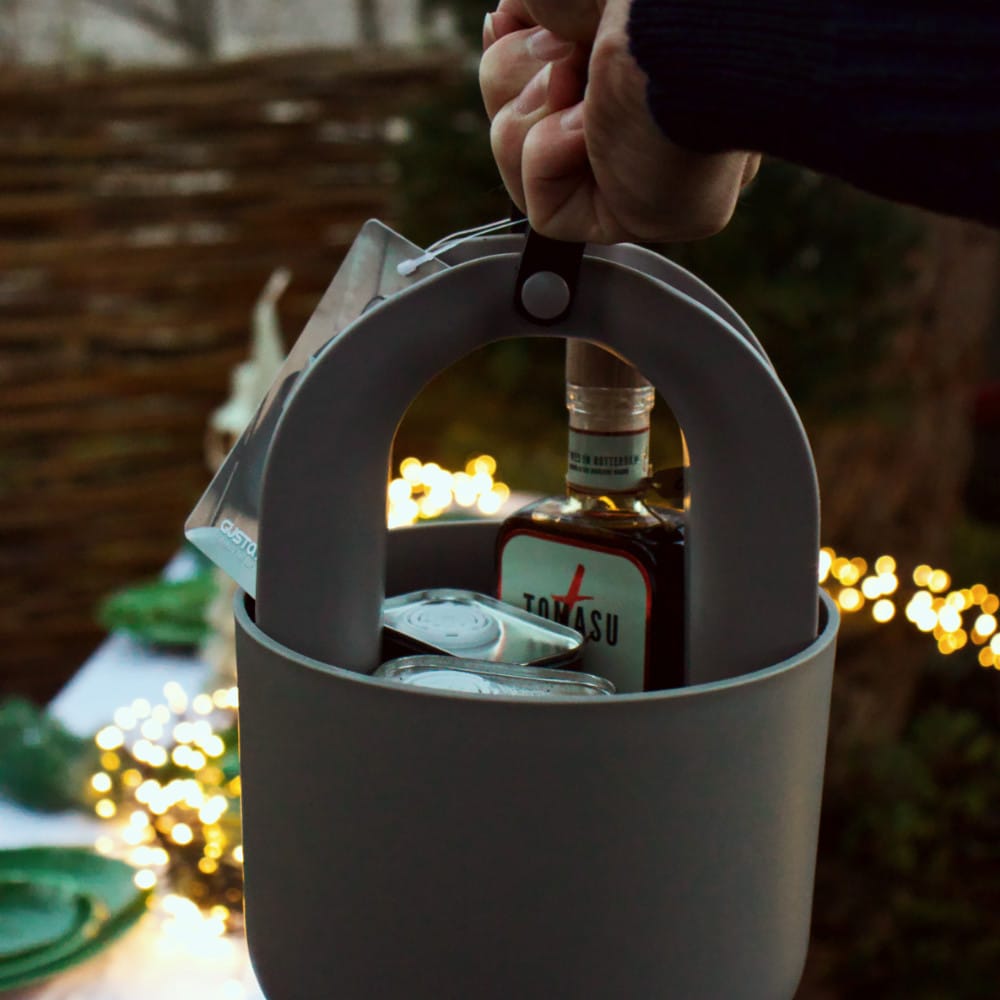 Traditionele sojasaus met een twist
Van begin tot eind, wordt  alles door Tomasu zelf geproduceerd!
Traditionele sojasaus brouwen omvat vier hoofdingrediënten: sojabonen, tarwe, zout en water
Fermentatie is een belangrijk onderdeel van het proces en hoe langer de sojasaus fermenteert, hoe dieper de resulterende smaak wordt.
Tomasu sojasaus wordt gefermenteerd en gerijpt, gedurende minimaal 24 maanden, in 25- tot 50 jaar oude whiskyvaten die speciaal afkomstig zijn van de beste distilleerderijen van Schotland. Als je deze vaten gebruikt als een rijpend vat, is de smaak vrij rijk en uniek.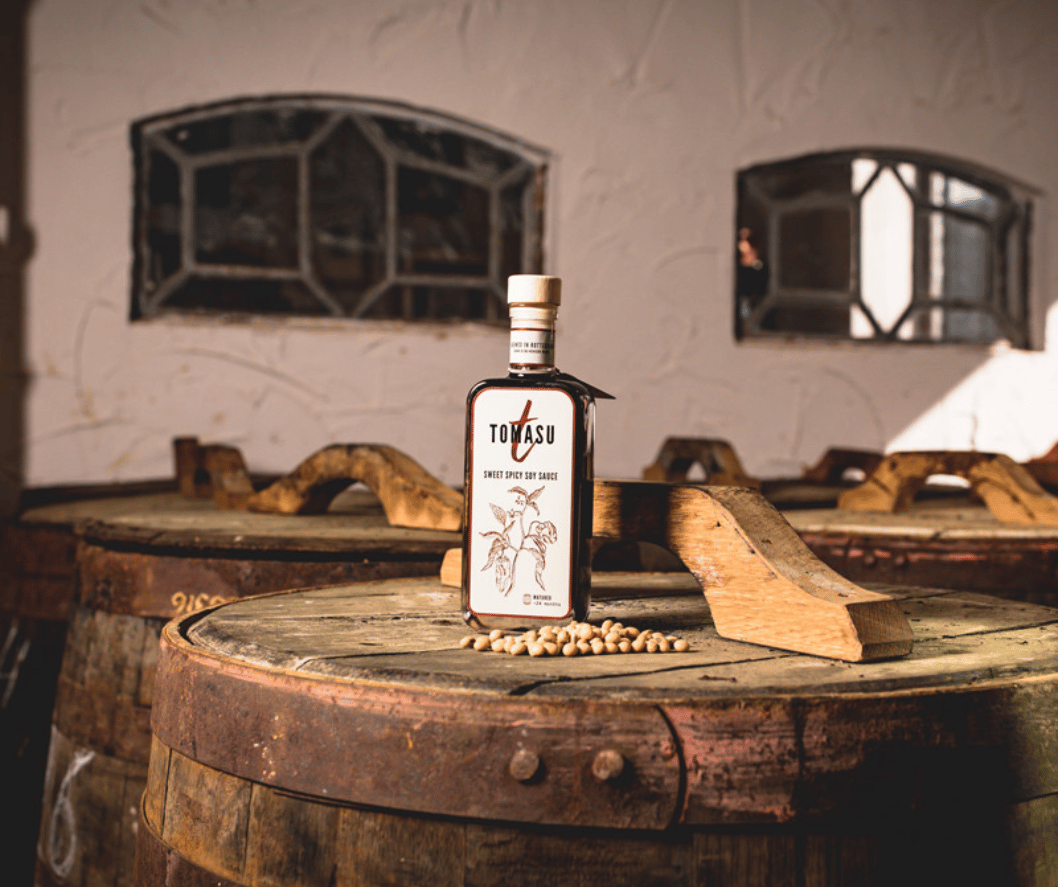 Geteeld in de Hoeksche Waard en gebrouwen in Rotterdam
Elke Tomasu soy sauce wordt met de hand gemaakt in Rotterdam, Nederland met lokaal geteelde ingrediënten van eigen velden.
Tomasu is de enige kleine batch micro-gebrouwen sojasaus in Europa!
Beter dan dit wordt het niet

Bestel de ongeëvenaarde gefermenteerde Sojasaus Sweet & Spicy van Hollandsche bodem bij het VUUR LAB. en profiteer van 5% korting!
Zie kortingscode bovenaan de website.
Smaak heeft tijd nodig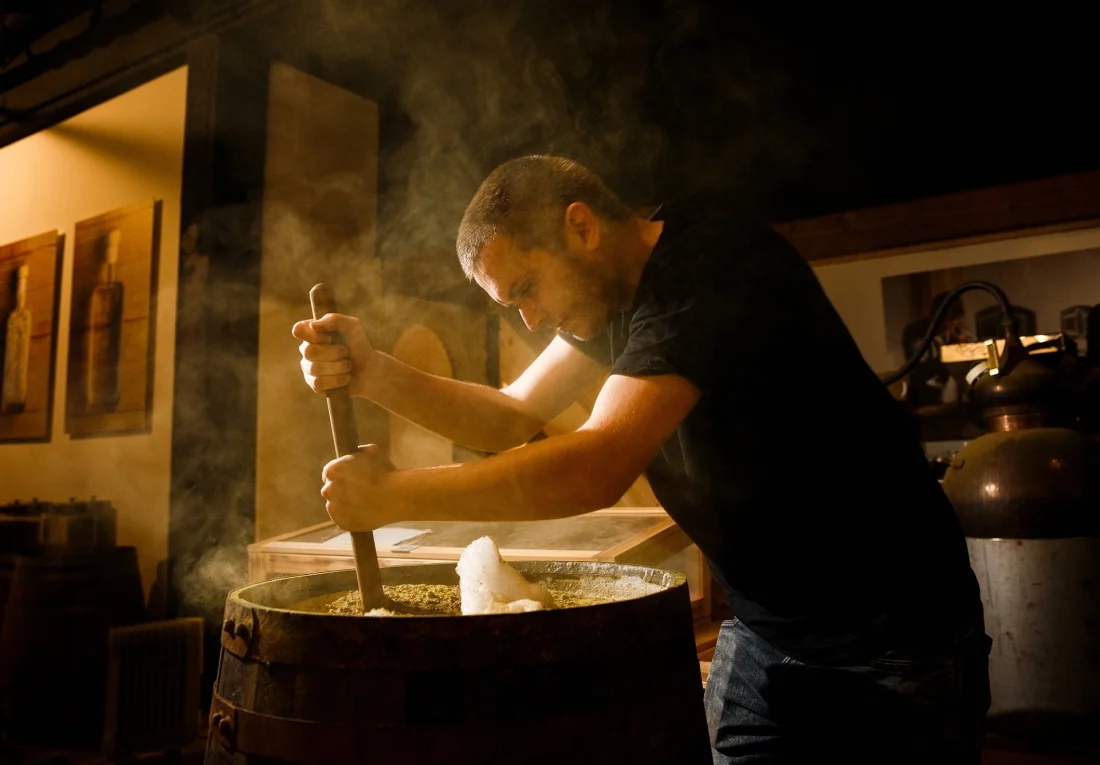 Tomasu Sweet Spicy sojasaus is lekker bij... alles!
Noedelsalade met biefstuk, Tomasu Soja saus & knapperige groente
Wij zijn dol op oosters eten en het liefst zo vers mogelijk!
Dit recept voor een salade met noedels, biefstuk, Tomasu en knapperige groente is makkelijk te maken. Wie ga jij verrassen met een heerlijke vers bereide maaltijdsalade?
Wat heb je nodig voor 2 personen?
Rijstnoedels, een mooi stuk runderhaasbiefstuk van +/- 200 gram, limoen, wortel, sojaboontjes, rode kool, koriander en een vers rood of groen pepertje.
Maak de frisse en pittige marinade voor de biefstuk met limoen, peper en voeg er een scheutje sojasaus van Tomasu  aan toe voor een extra lekkere smaakbeleving!
Geef een culinair cadeautje
Heb je binnenkort een verjaardag, of ben je uitgenodigd voor een etentje bij vrienden?
Neem dan eens een flesje Tomasu mee in plaats van een bloemetje of een flesje wijn.
Kijk ook bij de andere leuke cadeau artikelen in onze webshop. Wij pakken het cadeau graag mooi voor je in.
Je kunt dit aangeven bij de notities tijdens het afrekenproces.