The expert in outdoor cooking & fires

Free shipping from €75

Pay afterwards with Klarna
March discount at the Fire LAB. - 5% discount on the entire webshop* - Use code Spring fever5

The expert in outdoor cooking & fires

Free shipping from €75

Pay afterwards with Klarna
Deze maand hebben we een zomers lopend vuurtje van de maand
Content LOPEND VUURTJE juli
- Draagbare BBQ zwart met rooster
- Stoere BBQ Handschoen zwart suède
Deze draagbare en opvouwbare BBQ neem je met gemak mee op reis
Uiteraard kun je met deze leuke barbecue ook heerlijk barbecueën in de tuin of op je balkon.
Hij is groot genoeg om voor 4 personen mee te koken!
Nodig een paar gezellige vrienden uit en geniet samen van lekker eten en drinken.
Bak de lekkerste burgers op deze opvouwbare BBQ
Je kunt deze draagbare en opvouwbare BBQ overal mee naar toe nemen.
Ga je graag naar het strand? Neem hem dan mee naar zee!
Vul de koeltas met lekkere huisgemaakte burgers, een frisse salade en een lekker flesje wijn of een paar biertjes.
Lots of outdoor cooking fun!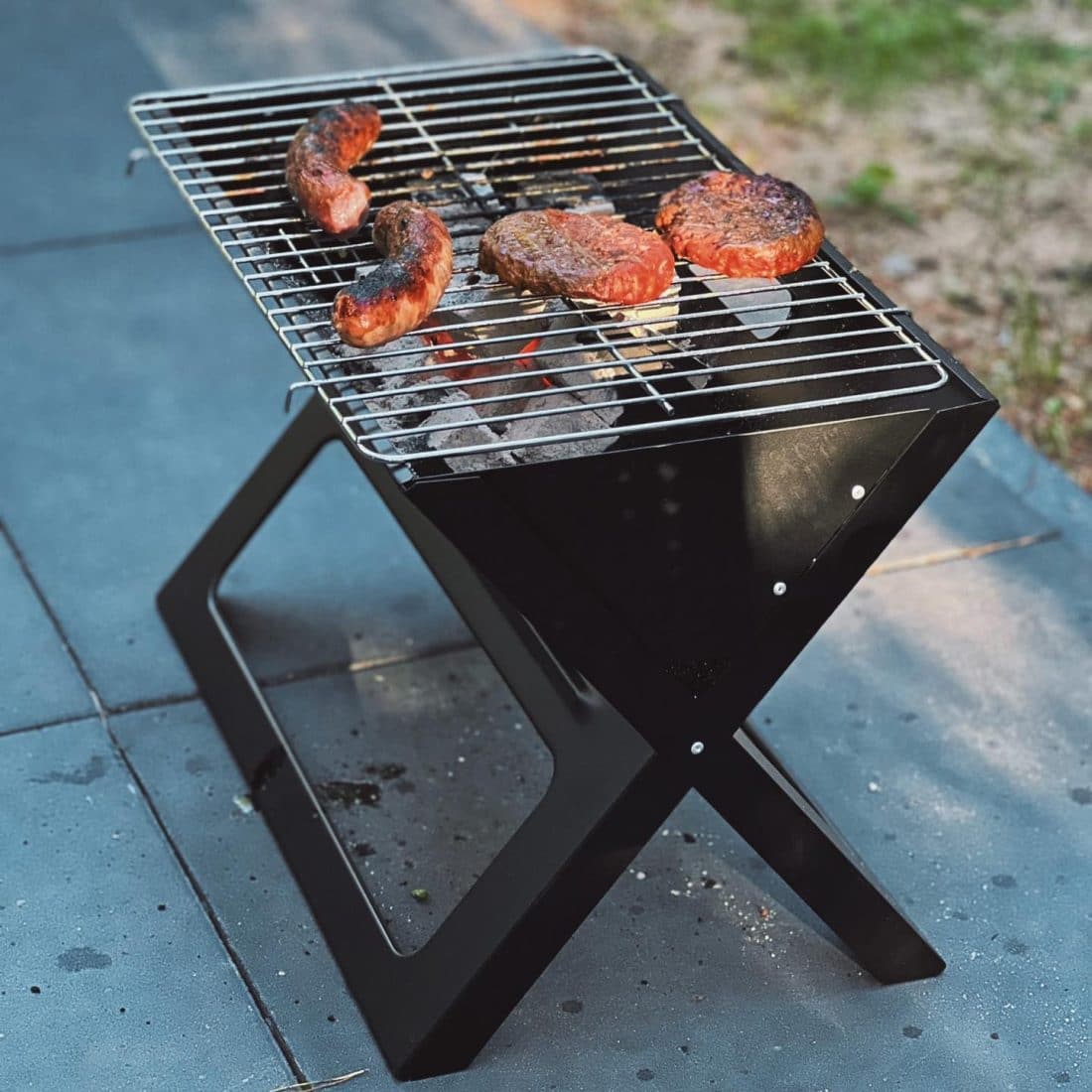 Bestel ook deze zomerse lekkernijen