The expert in outdoor cooking & fires

Pay afterwards with Klarna
December korting bij het VUUR LAB. 5% discount on the entire webshop* - Use code WinterBBQ5

The expert in outdoor cooking & fires

Pay afterwards with Klarna
This month we have a summer run of the month
Content RUNNING FIRE July
- Portable BBQ black with grill
- Tough BBQ Glove black suede
This portable and foldable BBQ takes you on trips with ease
Of course, you can also have a great barbecue in the garden or on your balcony with this fun barbecue.
It is big enough to cook for 4 people!
Invite a few cosy friends over and enjoy good food and drinks together.
Bake the tastiest burgers on this foldable BBQ
You can take this portable and foldable BBQ anywhere.
Love going to the beach? Then take it to the sea with you!
Fill the cooler bag with tasty homemade burgers, a fresh salad and a nice bottle of wine or a few beers.
Lots of outdoor cooking fun!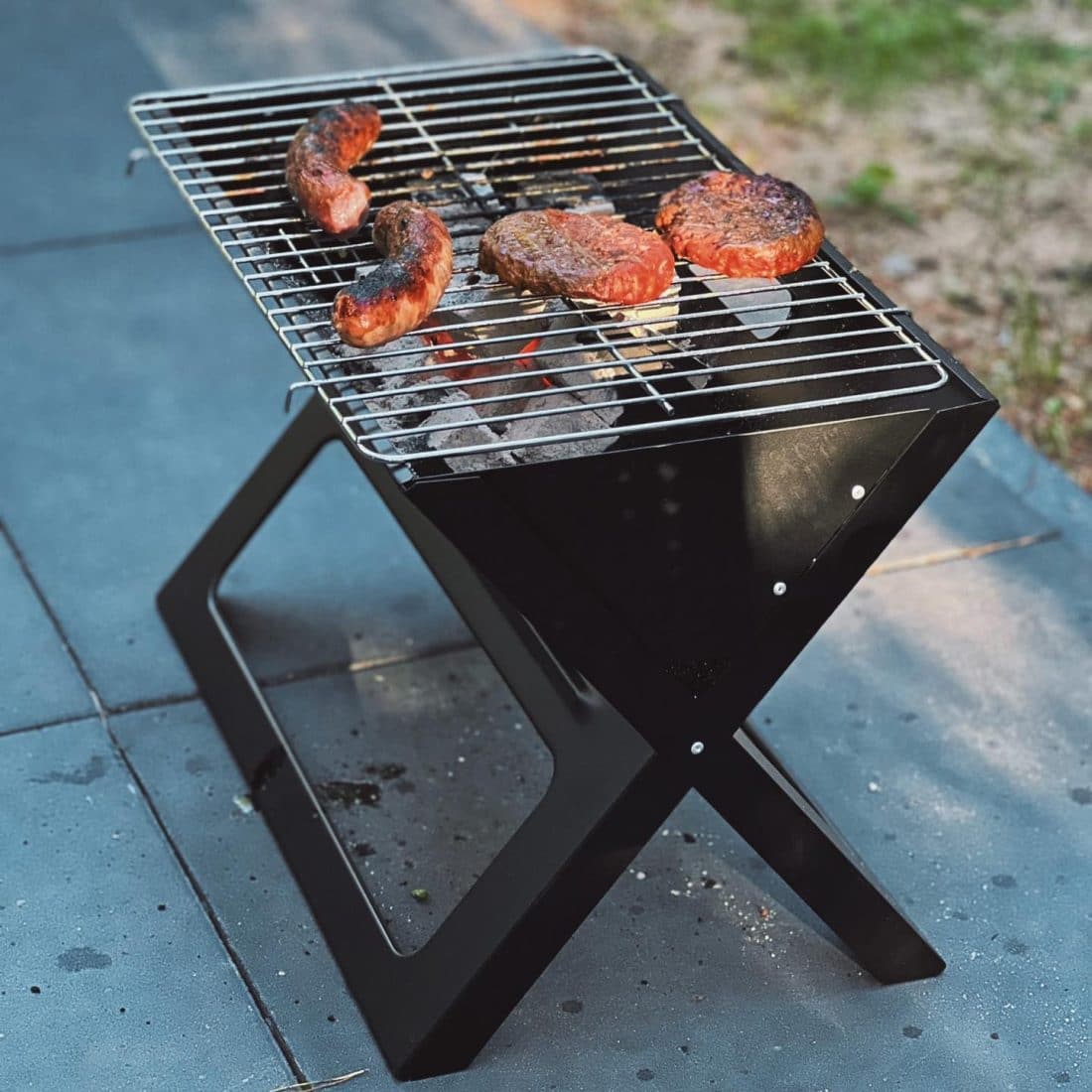 Also order these summer treats