The expert in outdoor cooking & fires

Pay afterwards with Klarna
September discount at the VUUR LAB. - 5% discount on the entire webshop* - Use code Nazomerkriebels5

The expert in outdoor cooking & fires

Pay afterwards with Klarna
Geniet het hele jaar door van deze alleskunner!
Verrijk je tuin met een Outdooroven XL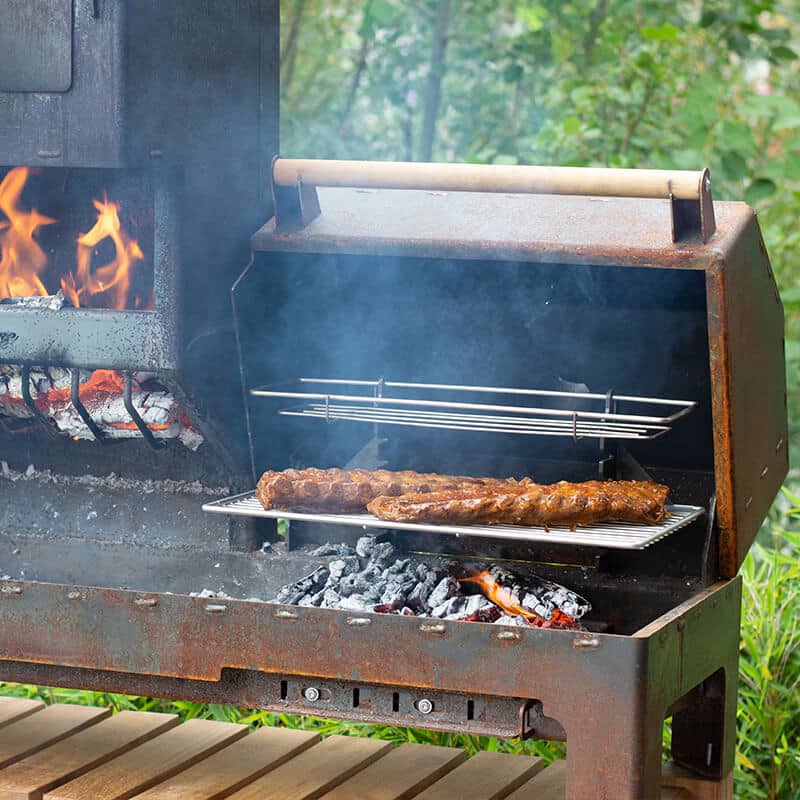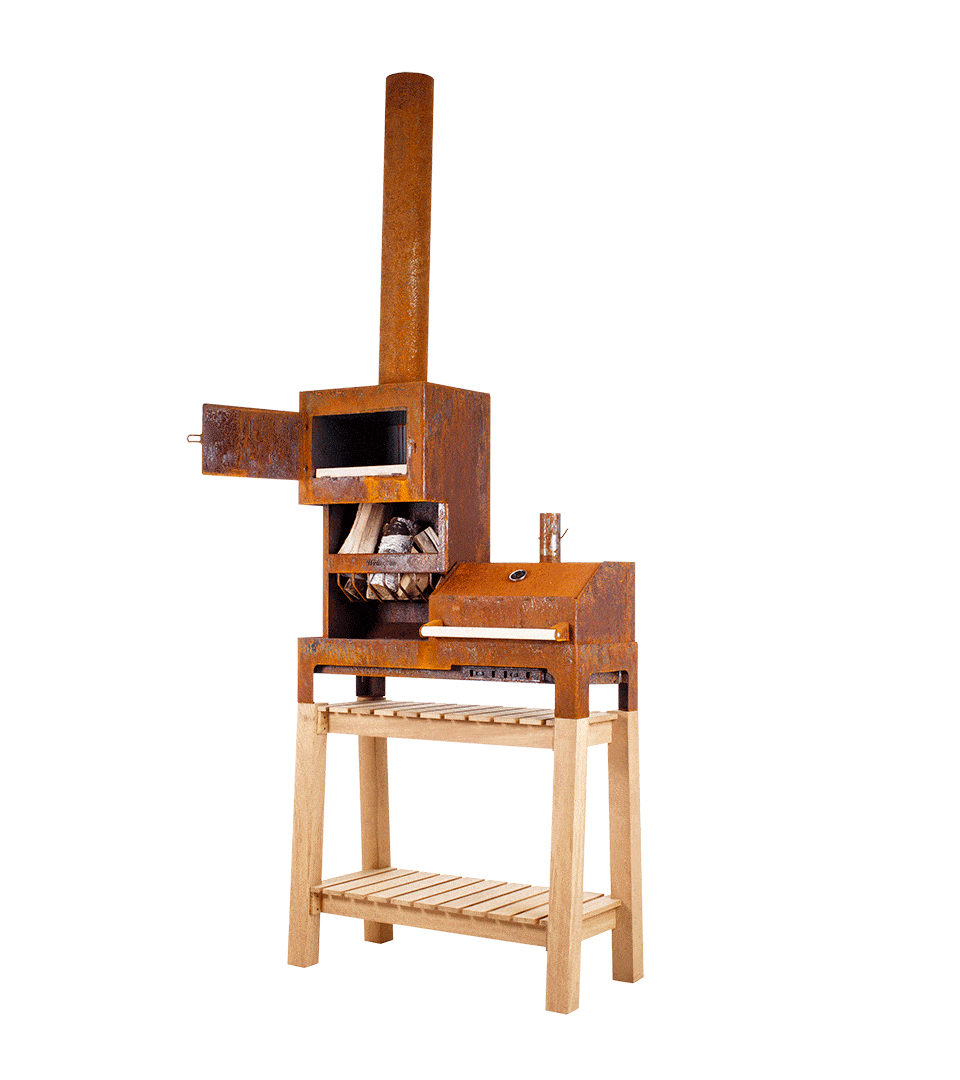 Hou je van lekker eten, barbecueën en grill je graag zelf als pitmaster de sappigste gerechten? Dan is de Outdoor oven XL een perfecte keuze voor jou!
Grill de lekkerste spareribs op het barbecue rooster.
Smeer je spareribs in met deze Dry Rub: Sparerub 
Houtgestookt
Zodra het hout is omgezet in kolen, kunnen de kolen worden gebruikt om op te grillen.
De rvs rekken passen op verschillende posities ten opzichte van het vuur.
Je kunt dus kiezen hoe dicht je bij de kolen wilt koken. Tussen de kolen door kun je ook aardappeltjes en andere groenten roosteren.
De Outdooroven XL biedt een plek voor mensen om samen te komen en te koken, net als een kampvuur of binnenkeuken.
Geniet het hele jaar door van deze alleskunner!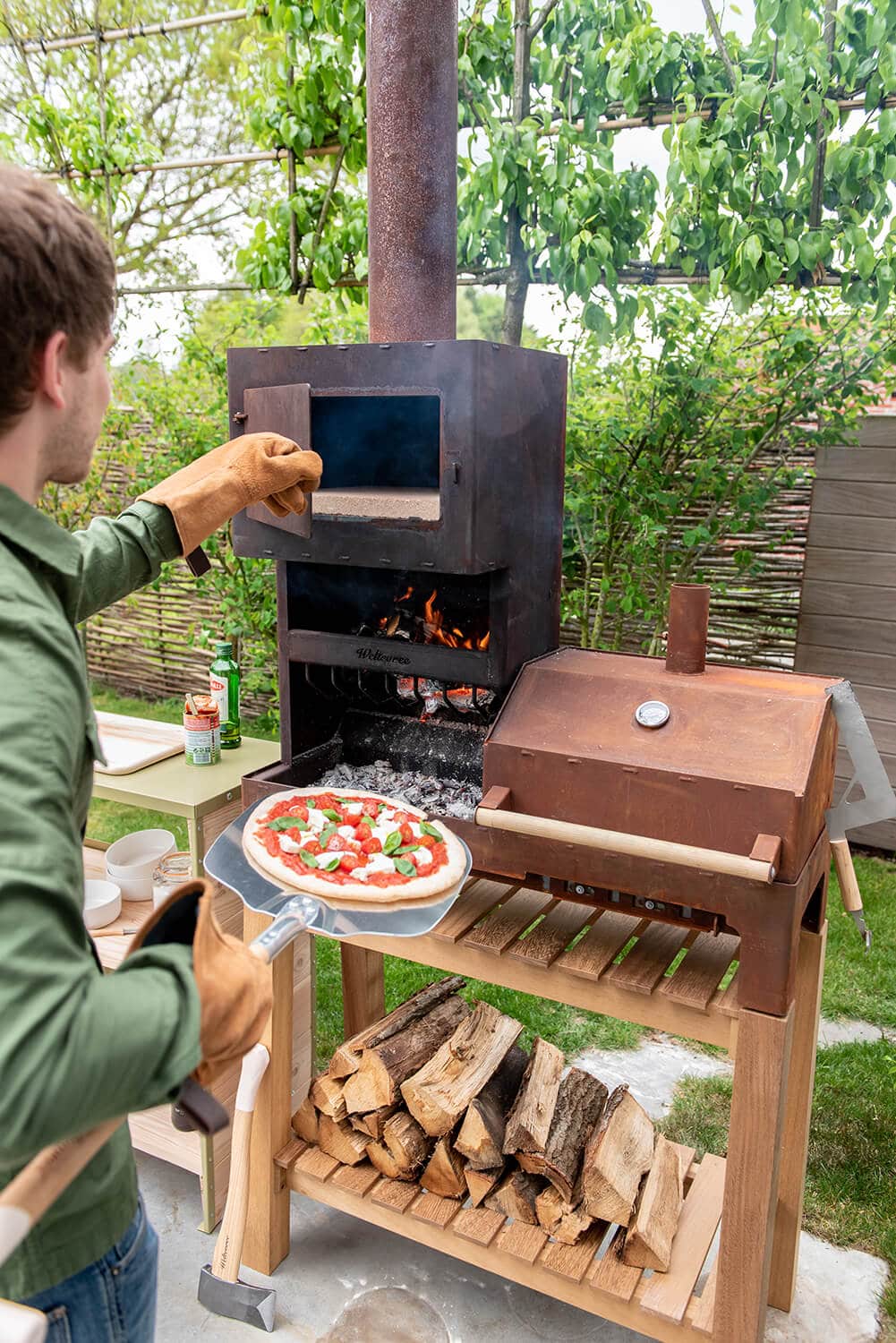 De Outdooroven XL heeft een dubbele wand
Tussendoor wordt de rook weggeleid van het vuur, langs de oven en door de schoorsteen. Deze constructie zorgt ervoor dat er geen rook in de oven komt en vermindert de rook rondom de Outdooroven als de rook door de schoorsteen wordt weggeleid. Om een rokerige smaak aan voedsel toe te voegen, kan de grill worden gebruikt met een gesloten deksel.
De Outdooroven XL, een ontwerp van Dick van Hoff, is een complete buitenkeuken voor de echte meester-kok
Deze houtkachel heeft een grote barbecue grill, pizzasteen met een afsluitbare deur en een deksel waaronder je je vlees, vis of groenten kunt roken en koken. De Outdooroven XL is gemaakt van 3mm Cortenstaal van de hoogste kwaliteit en gaat minimaal 10 jaar mee wanneer deze het hele jaar door buiten wordt bewaard. Het pizza gedeelte kan gemakkelijk tot 350 graden worden.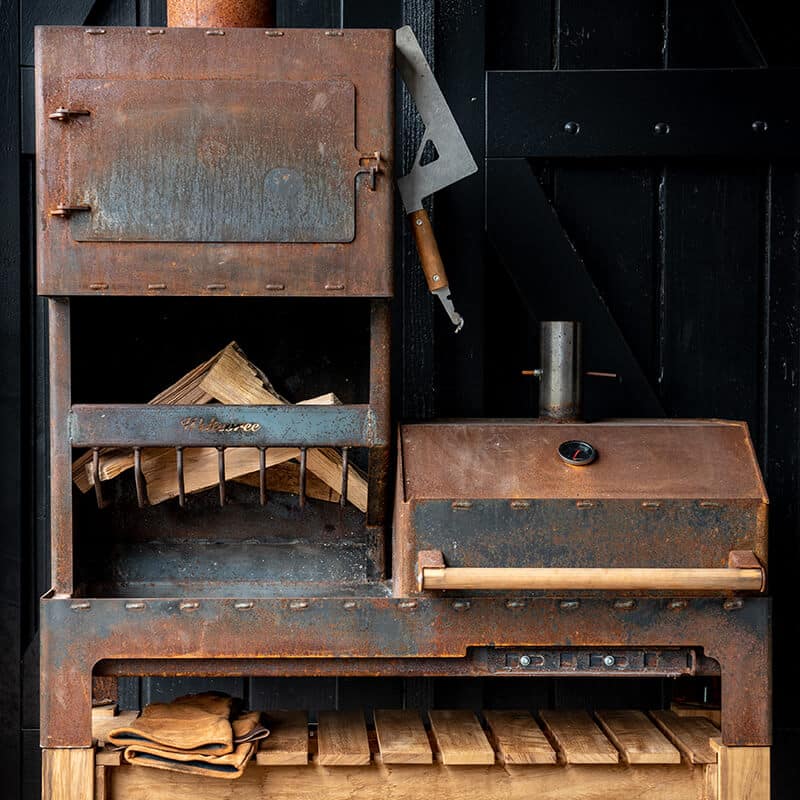 Bestel je Dry Rubs bij het VUUR LAB.