The expert in outdoor cooking & fires

Free shipping from €75

Pay afterwards with Klarna
March discount at the Fire LAB. - 5% discount on the entire webshop* - Use code Spring fever5

The expert in outdoor cooking & fires

Free shipping from €75

Pay afterwards with Klarna
Barbecueën op een Tapas Rookplank XL van het VUUR LAB.®
Rookplankjes zijn een leuk cadeau voor de BBQ liefhebber!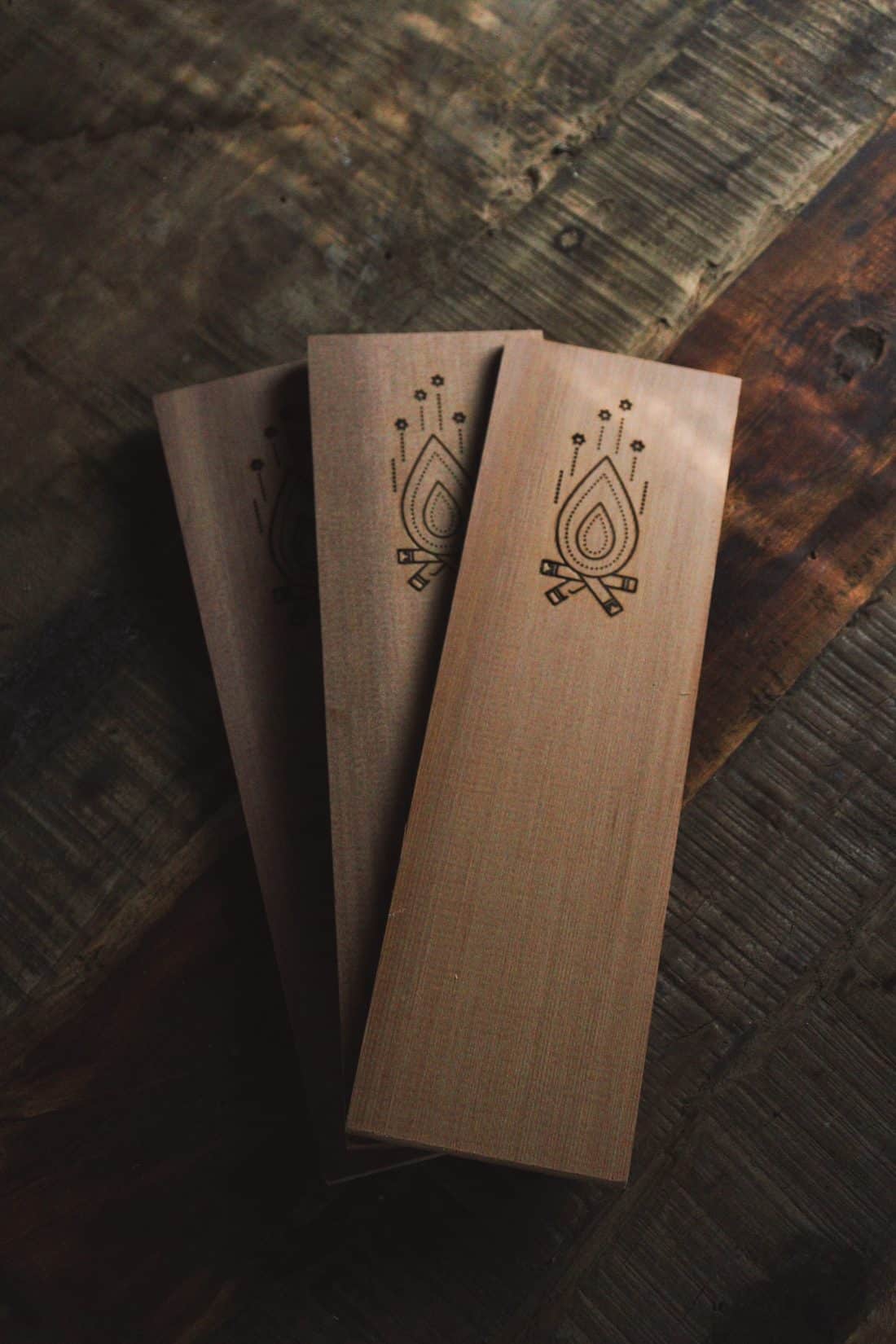 Bereid de lekkerste BBQ Tapas op deze ceder houten rookplank
Ben je een trotse bezitter van een Kamado, Big Green Egg of een ander soort 'EI' BBQ? Dan zijn deze Tapas Rookplankjes XL een musthave!
Met deze rookplankjes kun je de lekkerste gerechten bereiden
Goddelijke smaaksensaties gecombineerd met een mooie presentatie.
Het BBQ gerecht krijgt door verhitting op de BBQ een extra subtiele smaak van cederhout. Heerlijk in combinatie met een vers stukje vis, vlees, groente en fruit. Ook kun je het VUUR LAB.® Tapas rookplankje XL gebruiken om een lekker kaasje op de roken zoals bijvoorbeeld camembert, brie of een smeuïg geitenkaasje.
Afmeting Tapas Rookplank XL
30 x 9 x 0.7 cm
Kijk ook bij de andere formaten rookplankjes van het VUUR LAB.®
Bekijk ook de andere Rookplankjes van het VUUR LAB.
Cedar gives a unique, heavenly aroma to your BBQ dishes.
Je kunt kiezen uit 3 afmetingen Ceder houten rookplankjes.
Bekijk de hele collectie smoking boards online.
Take your BBQ Skills to the next level and grill fresh ingredients on a Tapas smoking board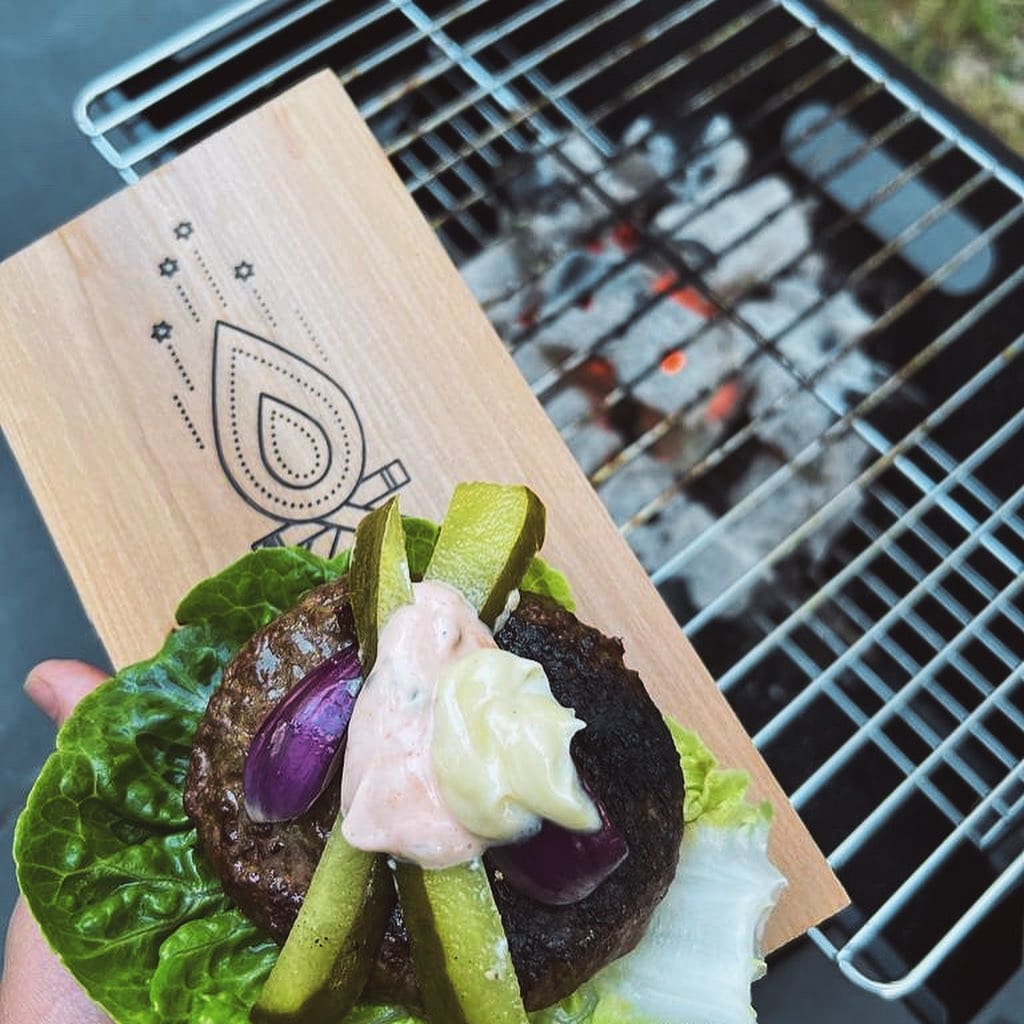 De Cederhouten rookplanken van het VUUR LAB.® kun je gebruiken voor diverse recepten. 1 van de bekendste bereidingen is natuurlijk met zalm. Het rookplankje is een zeer eenvoudige manier om meer mogelijkheden te ontdekken met je BBQ.
De smaak van het cederhout en de rook trekken in het gerechtje.
Bereid de zalm op een tapas smoking board of een regular rookplankje en voeg eventueel wat plakjes citroen en dille toe.
Eet smakelijk!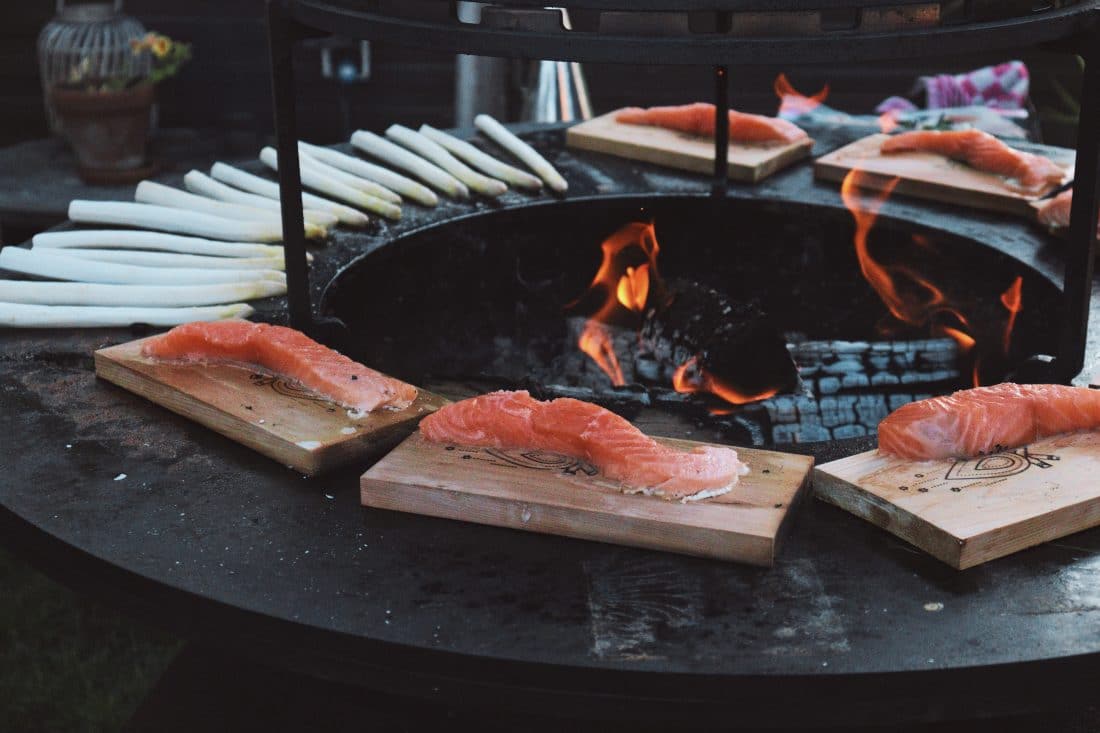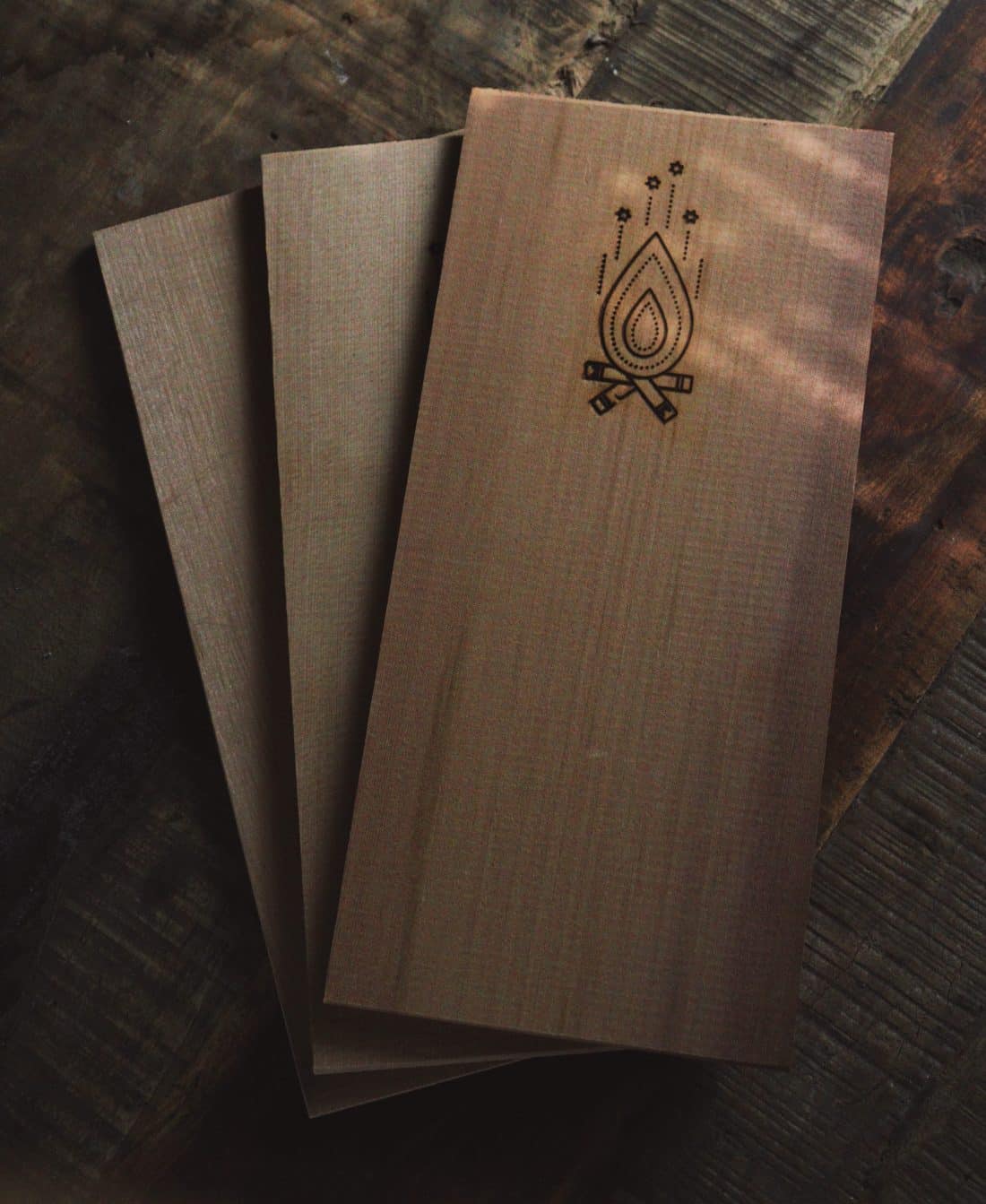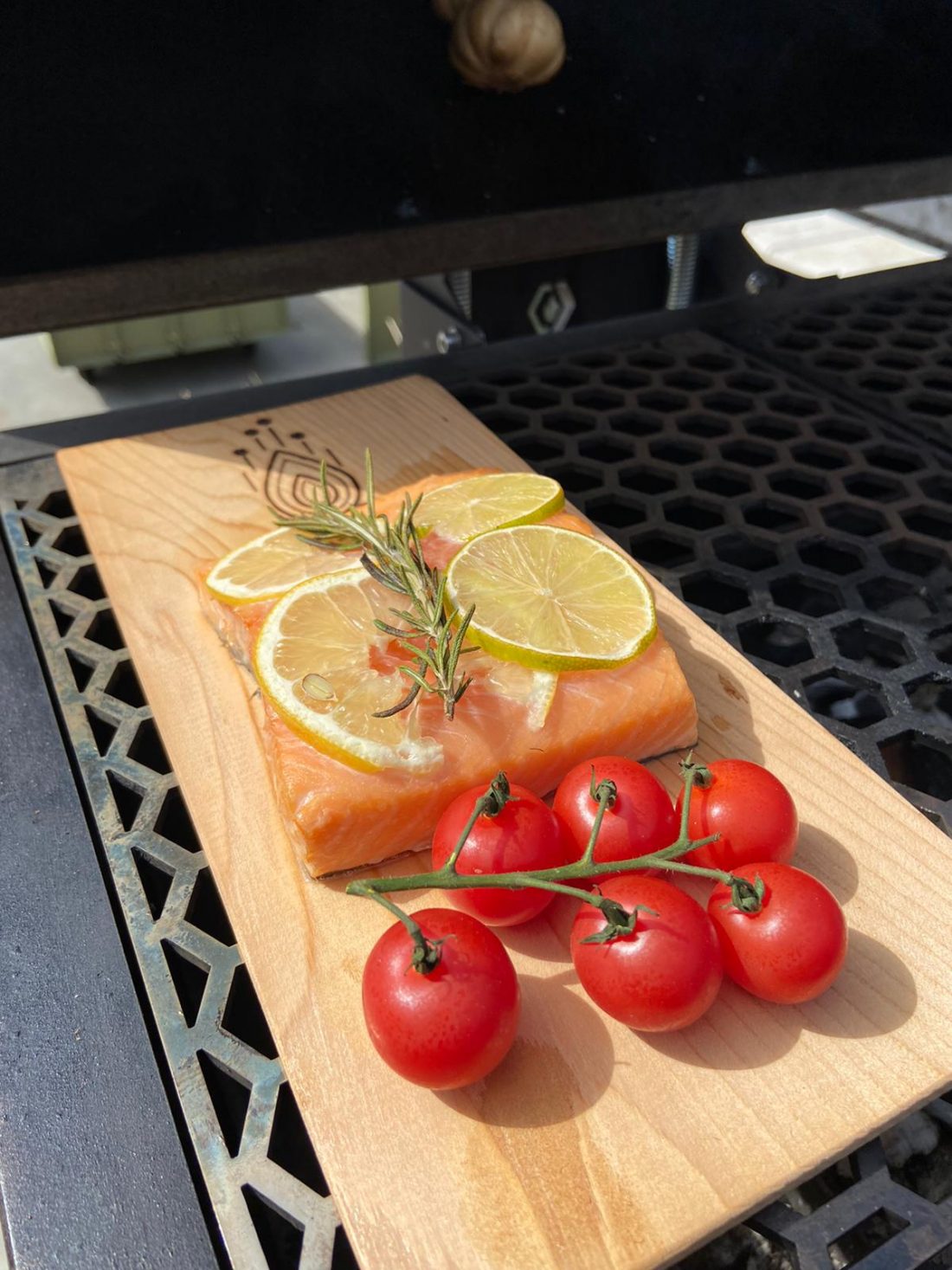 Bestel ze allemaal in dit Triple Pack!
In dit Triple Pack rookplanken zitten 9 rookplanken!
3 x Tapas Rookplank XL
3 x Tapas Rookplank Regular
3 x Rookplank Regular