The expert in outdoor cooking & fires

Pay afterwards with Klarna
September discount at the VUUR LAB. - 5% discount on the entire webshop* - Use code Nazomerkriebels5

The expert in outdoor cooking & fires

Pay afterwards with Klarna
Adventure relaxation with a wood-fired or electric hot tub
Make the most of outdoor life with a wellness pool in the garden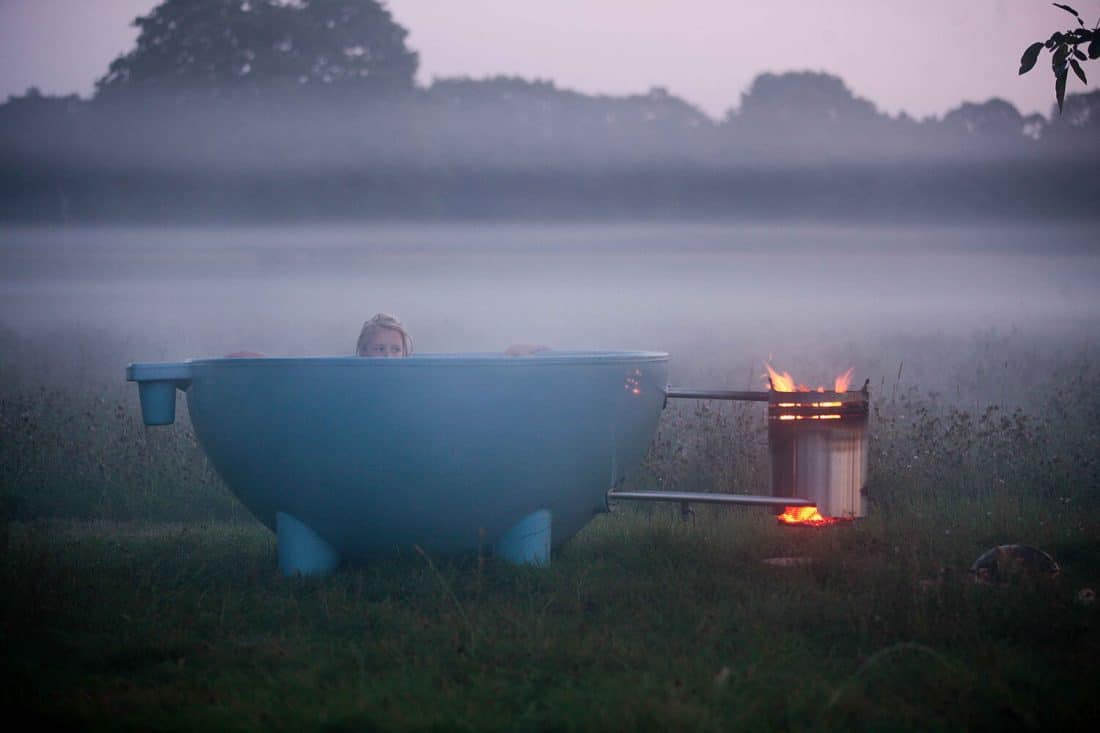 Which Hot tub suits your situation?
Make the most of a wellness bath in your own garden
Also want a hot tub in the garden? Check out the possibilities at VUUR LAB.
Which hot tub suits your situation? Do you live rural and free or inside the built-up area? Buy a Hot tub that suits your living situation. We will gladly help you.
Wood-fired hot tubs at the VUUR LAB.
Enrich your Garden or Terrace with Weltevree's Unique Wood-Fired Hot Tub.
Discover the collection of wood-fired hot tubs at the VUUR LAB.
Order the Weltevree Dutchtub Original, Wood or Love Seat.
Go on an adventure with the Dutchtub Original and experience the luxury of outdoor bathing
With the iconic wood-fired hot tub, you relax healthily in your own backyard or terrace.
The Dutchtub Original is made of polyester and a steel coil that houses a wood stove that brings the bath water to a pleasant temperature.
Discover the Dutchtub Original in 3 unique colours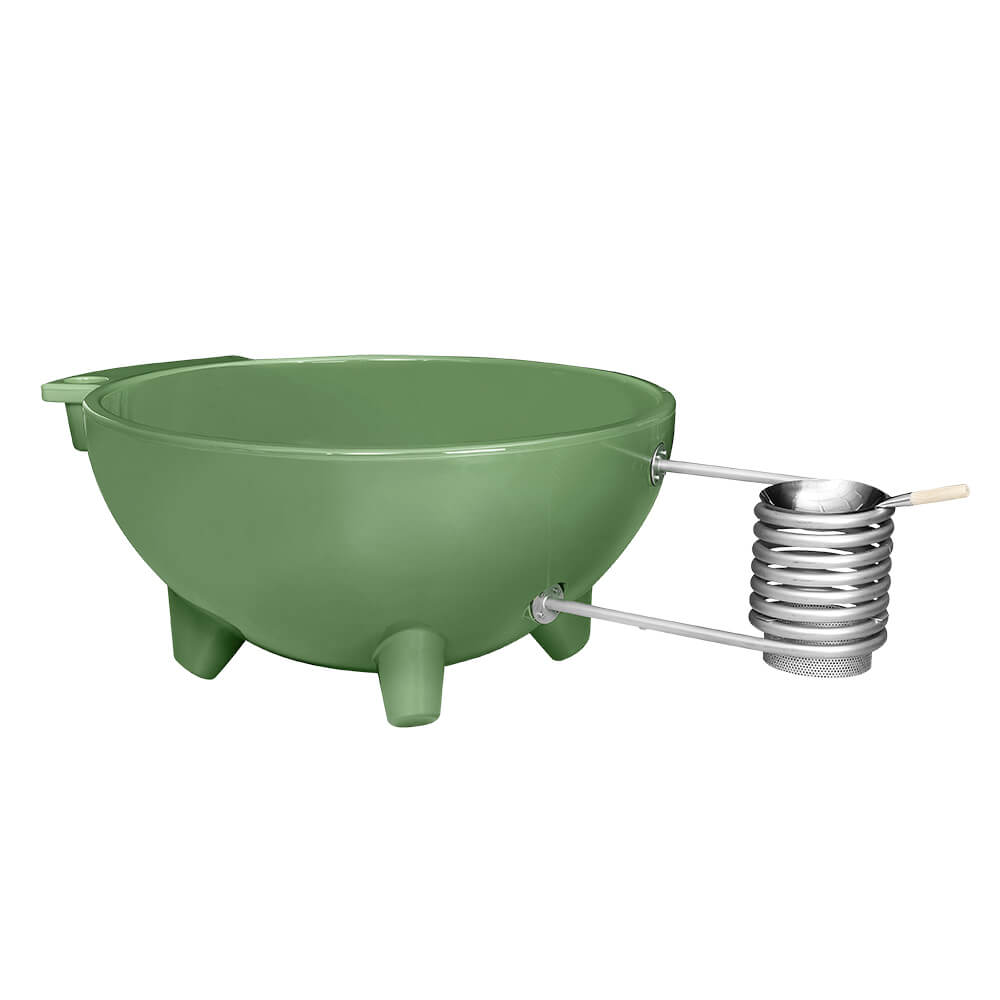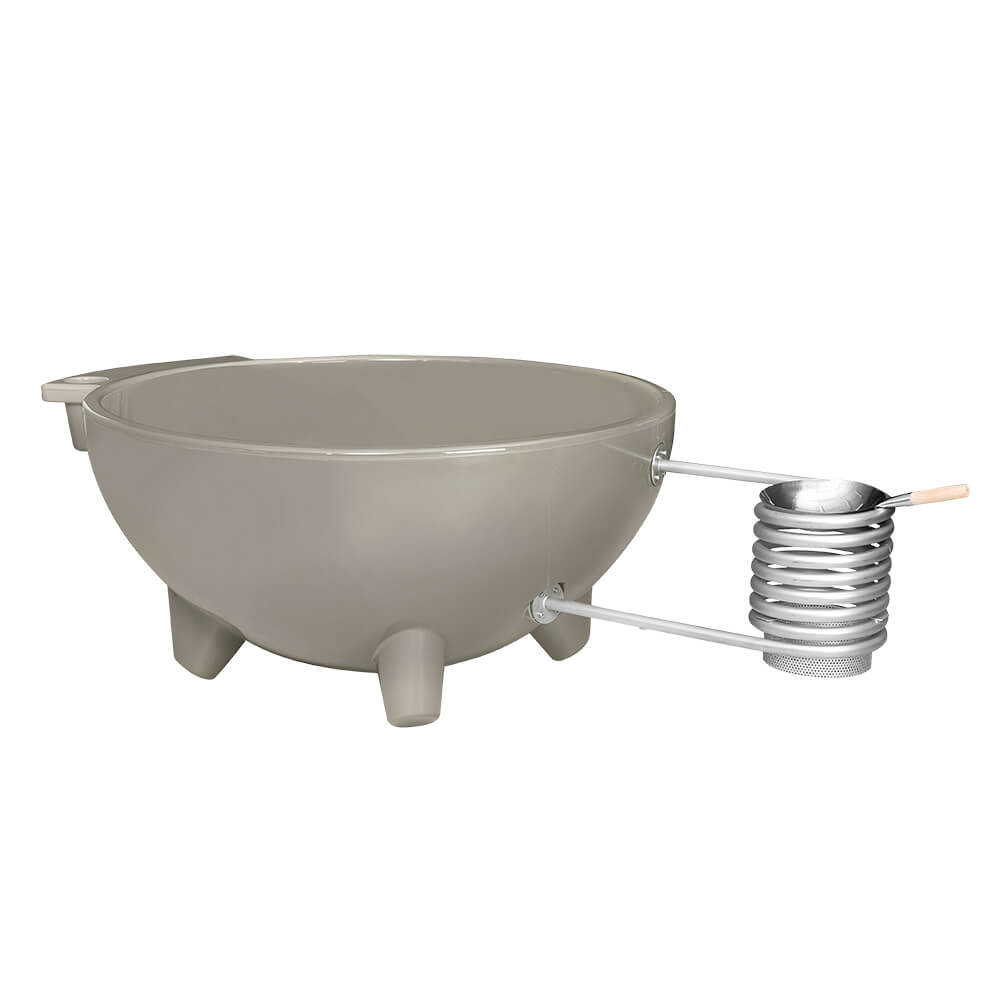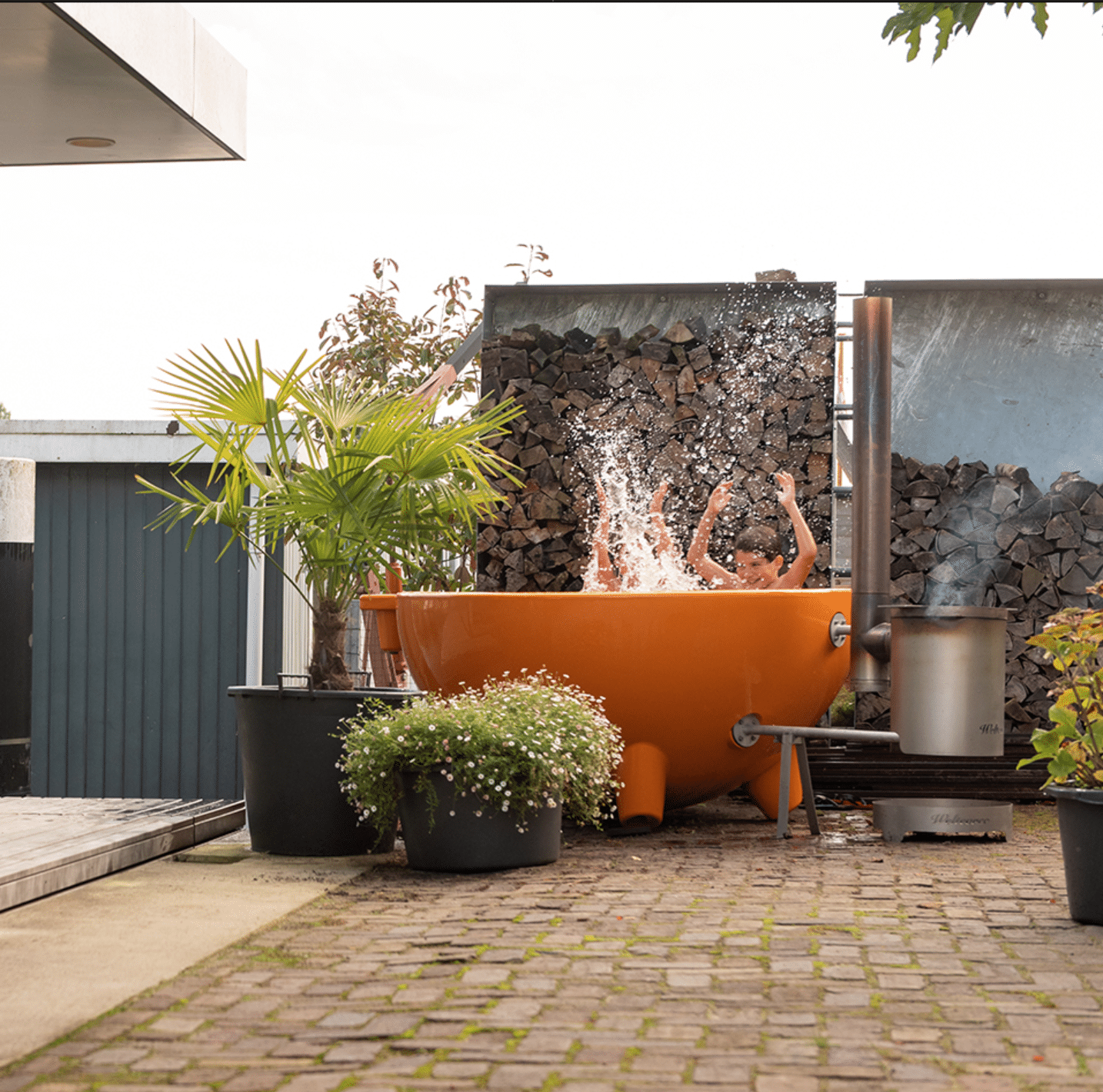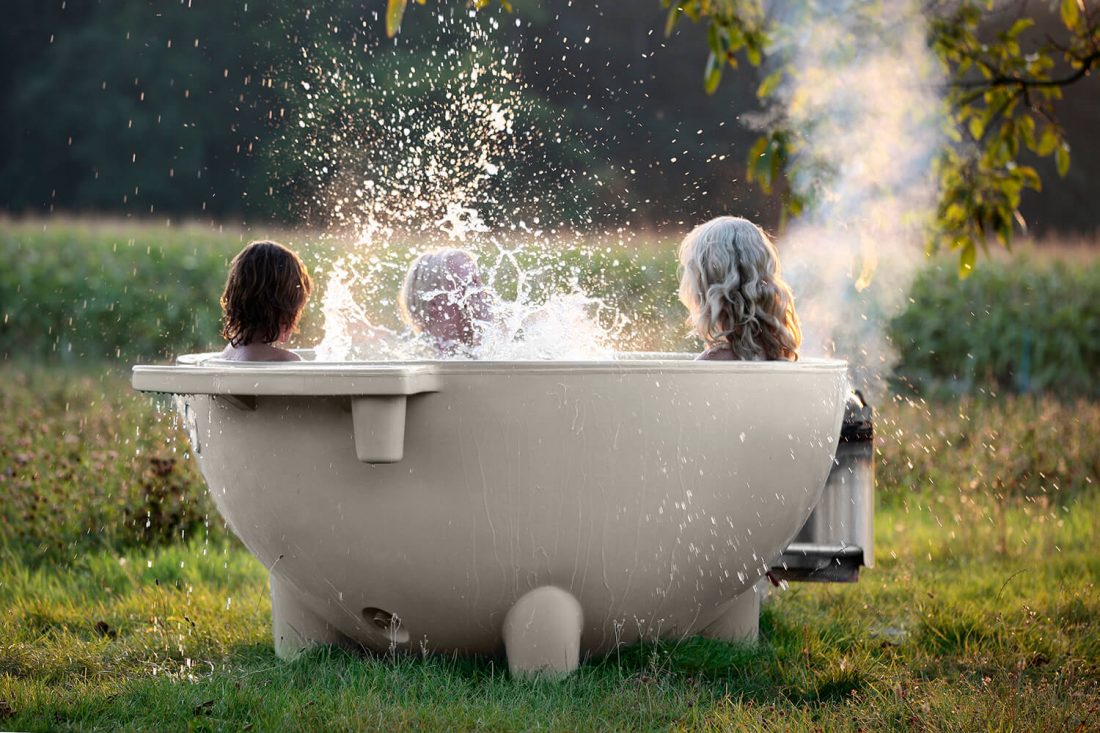 Unprecedented luxury in your own garden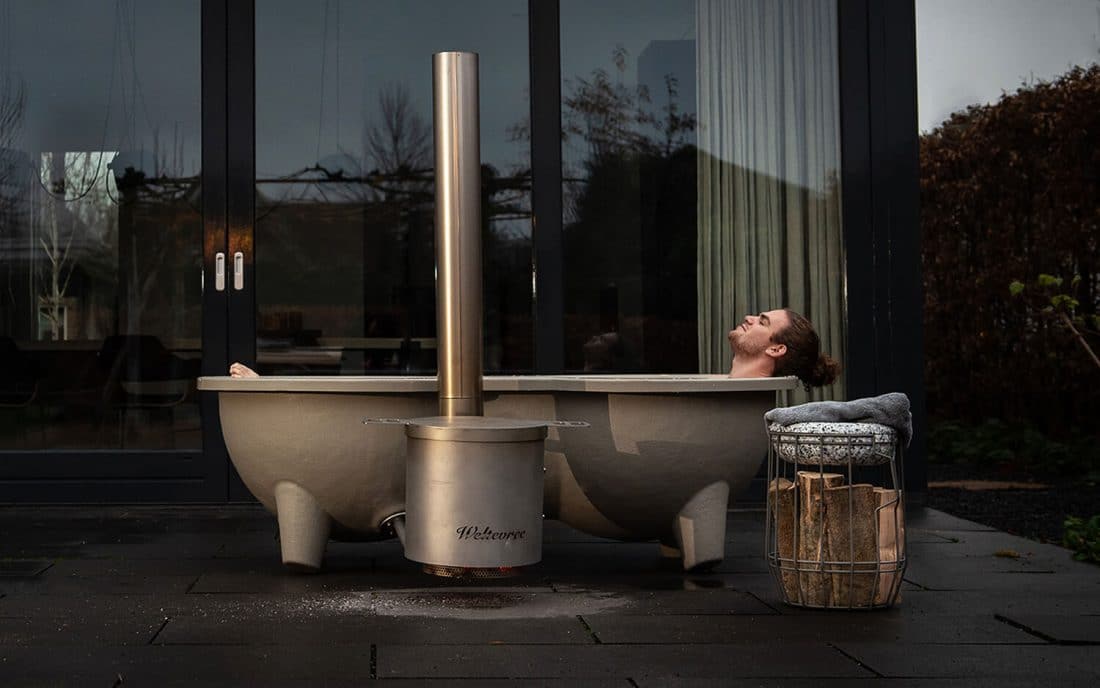 The Dutchtub Loveseat is a romantic, luxurious Dutch Design hot tub.
This Dutchtub Loveseat by Welteveree is the two-person sister of the Award-winning Dutchtub Original, designed by designer Floris Schoonderbeek. His aim was to give people back the pleasure of discovering things for themselves, including the feeling of independence. The Dutchtub Loveseat hot tub is wood-fired.
The Loveseat is ideal for smaller spaces and for intimate bathing
This hot tub works surprisingly simply: the Dutchtub is wood-fired and uses only natural circulation.Romantic Dutch design hot tub.
The Dutchtub Loveseat is romantic, comfortable, efficient, strong, lightweight and easy to move by 1 person. Smaller than the Dutchtub Original and can also be used on your terrace.
Handmade in the Netherlands with an exclusive number.
Includes fire basket, garden hose connection and wok.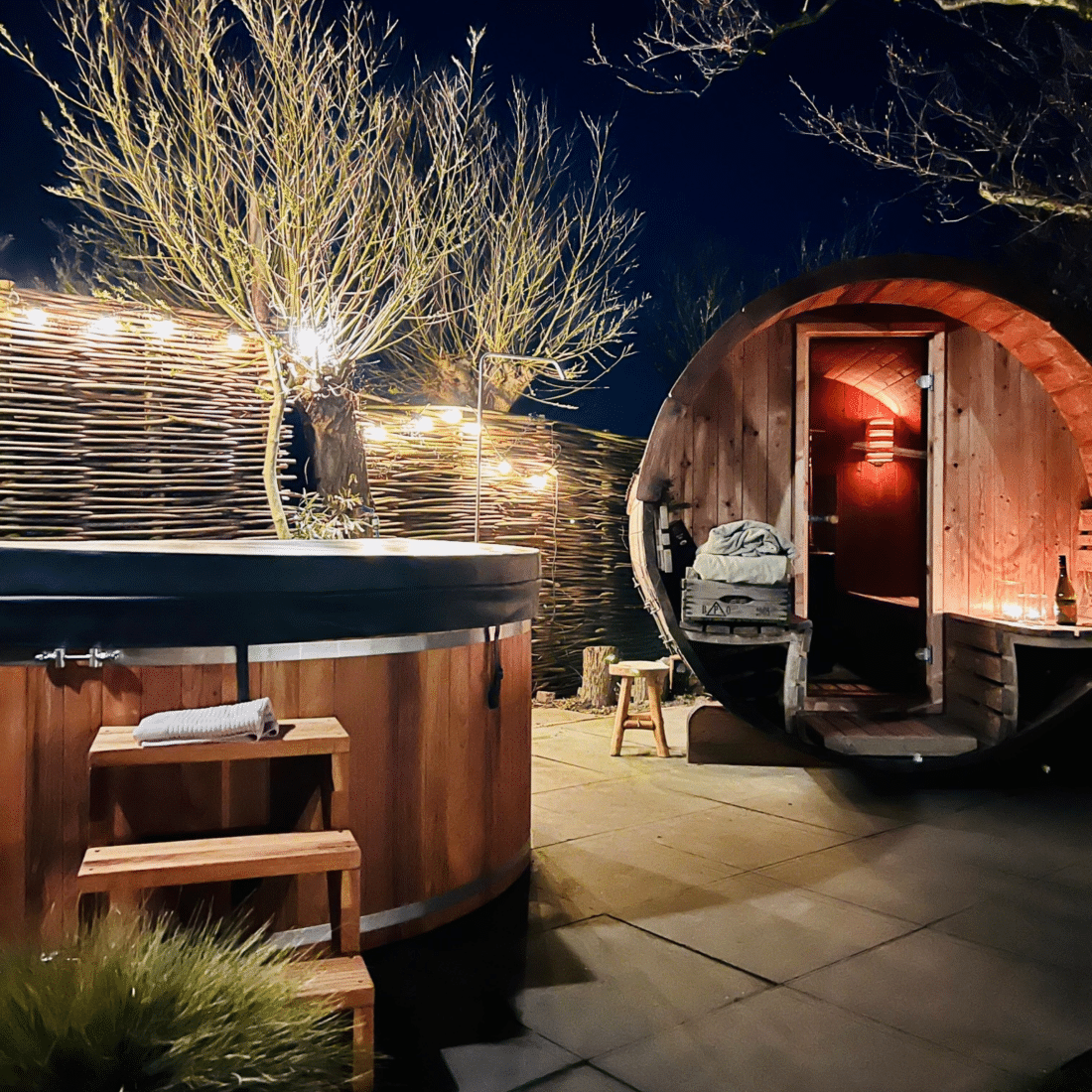 This luxury electric hot tub is always at the right temperature
Want to be able to step into a warm hot tub at any time of the day?
Then the electric Wellness Tub is the right choice!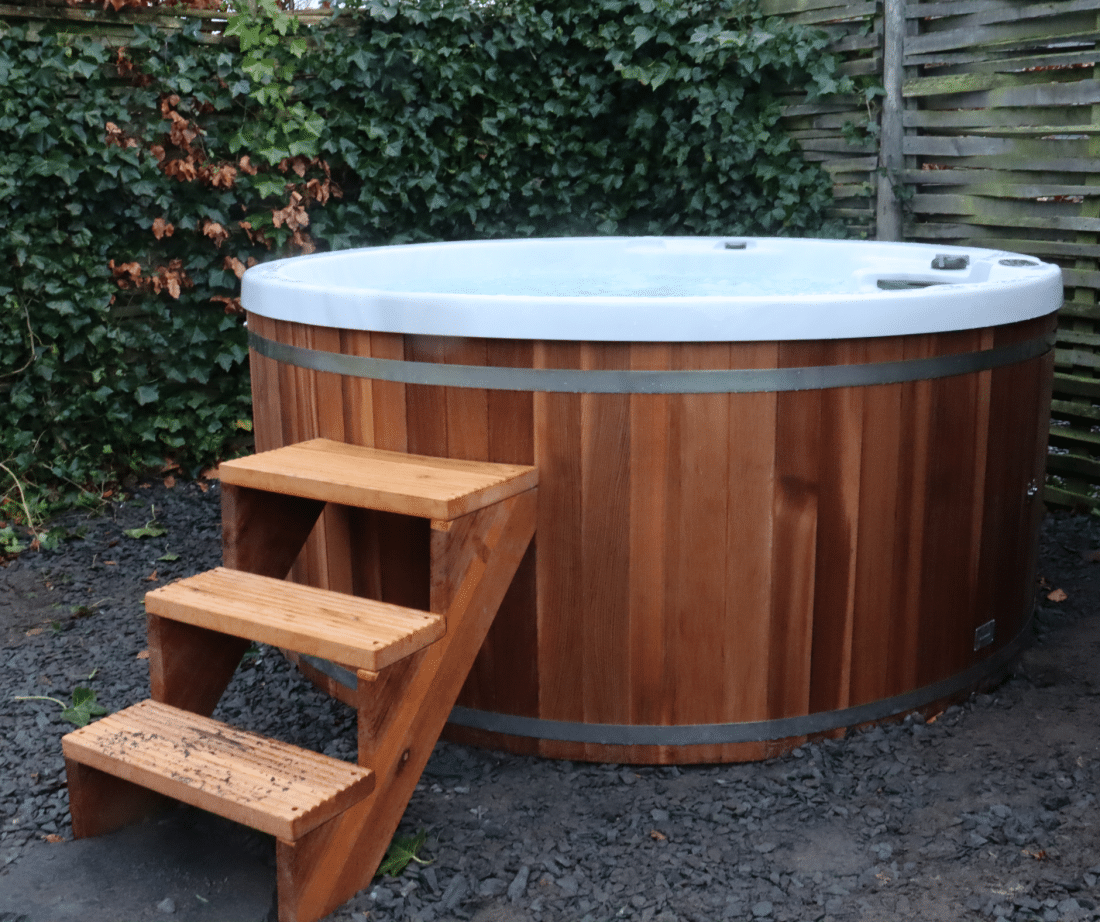 Wellness Tub is a specialist in developing complete wellness concepts for the leisure industryAre you the proud owner of a holiday home or manager of a holiday park? And do you want more bookings?
Make it extra attractive for your guests now and equip your holiday park with luxury wellness facilities.
With a jacuzzi, hot tub or a sauna at the holiday home, you can set yourself apart from other parks.
In many cases, guests prefer to choose a wellness cottage rather than an 'ordinary' holiday home.
With a Wellness Upgrade, you are guaranteed to receive more guests.Leisure Wellness Tub's & Saunas Inform yourself about the latest electric hot tubs and saunas for the Leisure Business.
The popularity of overnight stays with a private spa and/or hot tub has grown tremendously compared to past years.
(Romantic) overnight stays with hot tub and/or sauna are also expected to be even more popular next year.
We would be happy to make an appointment on site at the park or at 1 of our dealers to present the Wellness range.
✔ Create a luxurious & ultimate wellness spot where your guests can completely unwind
✔ The Leisure Wellness Tub is fully electric and equipped with all luxury Balboa jacuzzi & spa features
✔ Pamper your guests with a unique spa experience
Adventurous relaxation in a Wellness Tub
Experience the luxury of a Wellness Tub hot tub!
Dream away in the warm water and let the delicious bubbles and powerful jets massage your body.
Relaxation is the magic word!
As soon as you get your Wellness Tub hot tub boarding, you can completely chill out and immerse yourself in pure luxury.
The electric Wellness tub is at temperature 365 days a year and easy to use.