The expert in outdoor cooking & fires

Free shipping from €75

Pay afterwards with Klarna
June discount at the Fire LAB. - 5% discount on the entire webshop* - Use code Summer jitters5

The expert in outdoor cooking & fires

Free shipping from €75

Pay afterwards with Klarna
Luxury electric hot tub available directly from stock
Order your electric hot tub now and enjoy your own outdoor spa this spring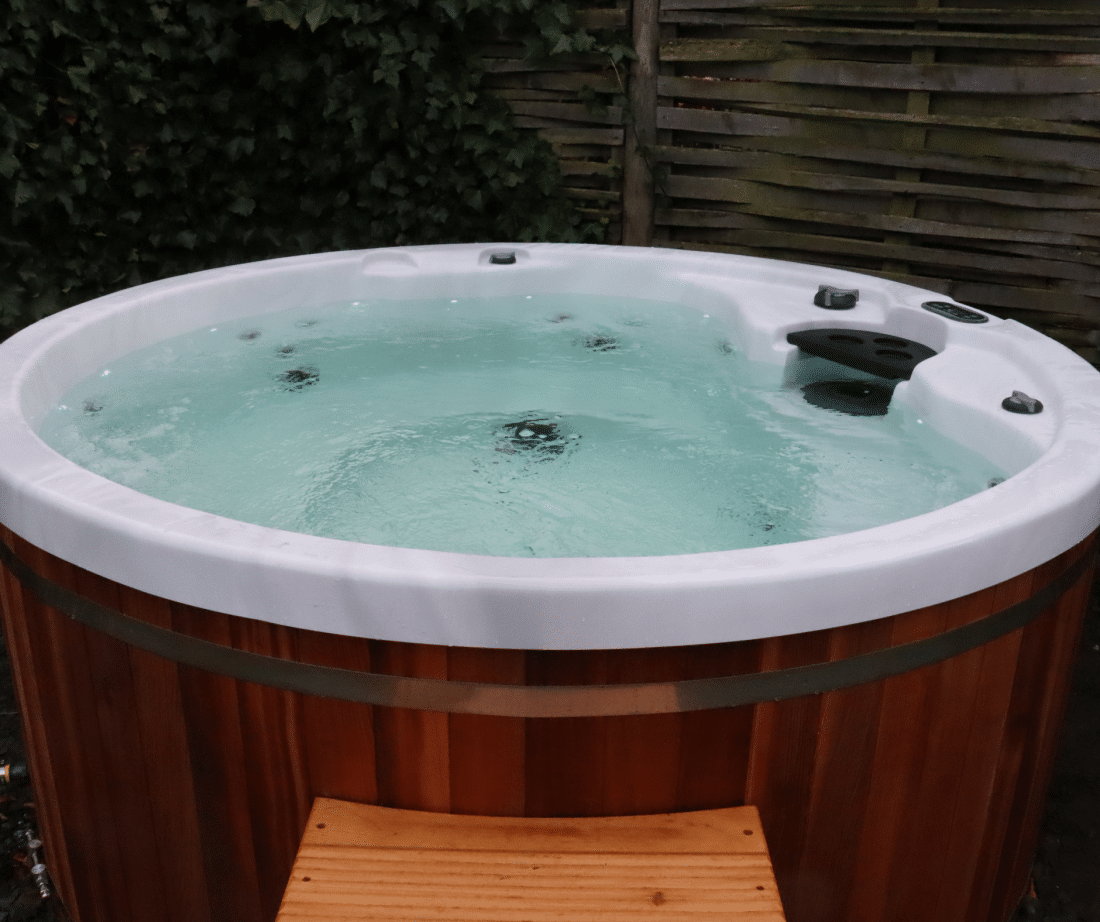 Would you also like to enjoy Wellness in your own garden this spring? You can!
Immerse yourself in pure luxury and enjoy 365 days a year in your own hot tub.
An electric hot tub is always at the right temperature, so you can enjoy it at any time of the day.
The Wellness Tub offers great comfort and is easy to operate with the Balboa system
Convenience serves man! The Wellness Tub is easy to operate with the Balboa system.
Crystal-clear water
The water is always warm and clear. The water in the hot tub is filtered through skim filters and is purified in three stages!
3-stage filtering
STEP 1 - The water is passed through a filter to filter out the coarser particles.
STEP 2 - The water is treated by an ozone filter to remove viral particles and kill bacteria.
STEP 3 - As a final step, the water receives a final treatment with a UV filter.
Characterised by this 3-stage filtration, crystal-clear water is stripped of viruses and bacteria and coarse particles.
As a result, the water stays good for a very long time.
NOTE: If you rent out the hot tub, it is recommended to change the water each time you change it.
The Electric Wellness Tub is now available directly from stock.
Get inspired and enjoy your own outdoor spa this spring.
This electric hot tub by WELLNESS TUB is available directly from stock!
Watch the wellness tub video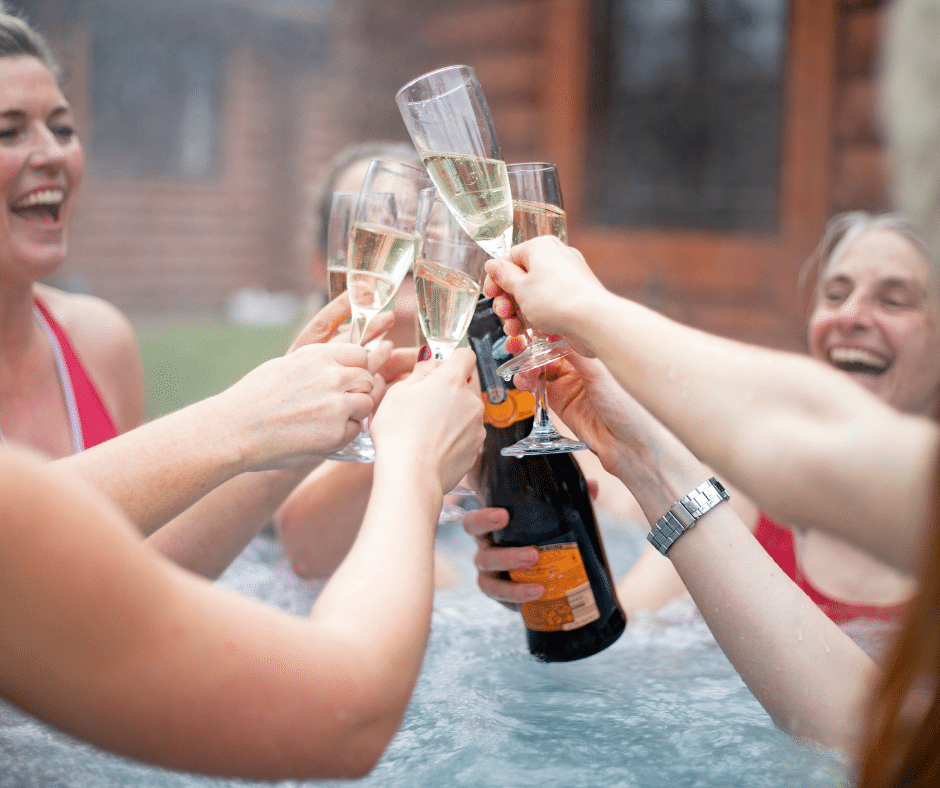 What are the health benefits of a hot hot tub?
Hot water has many health benefits!
Your whole body relaxes with the warmth of the water.
Stress relieving
Among other things, a hot tub session is stress relieving.
Sore muscles?
After exercising, you may well suffer from muscle aches, when you do a session in the Wellness Tub, your muscles will be wonderfully massaged by the powerful jets and bubbles.
Nothing for a while...
As your body is carried by the warm water, you can completely relax.
You don't have to do anything for a while and can fully unwind and reflect in the here and now.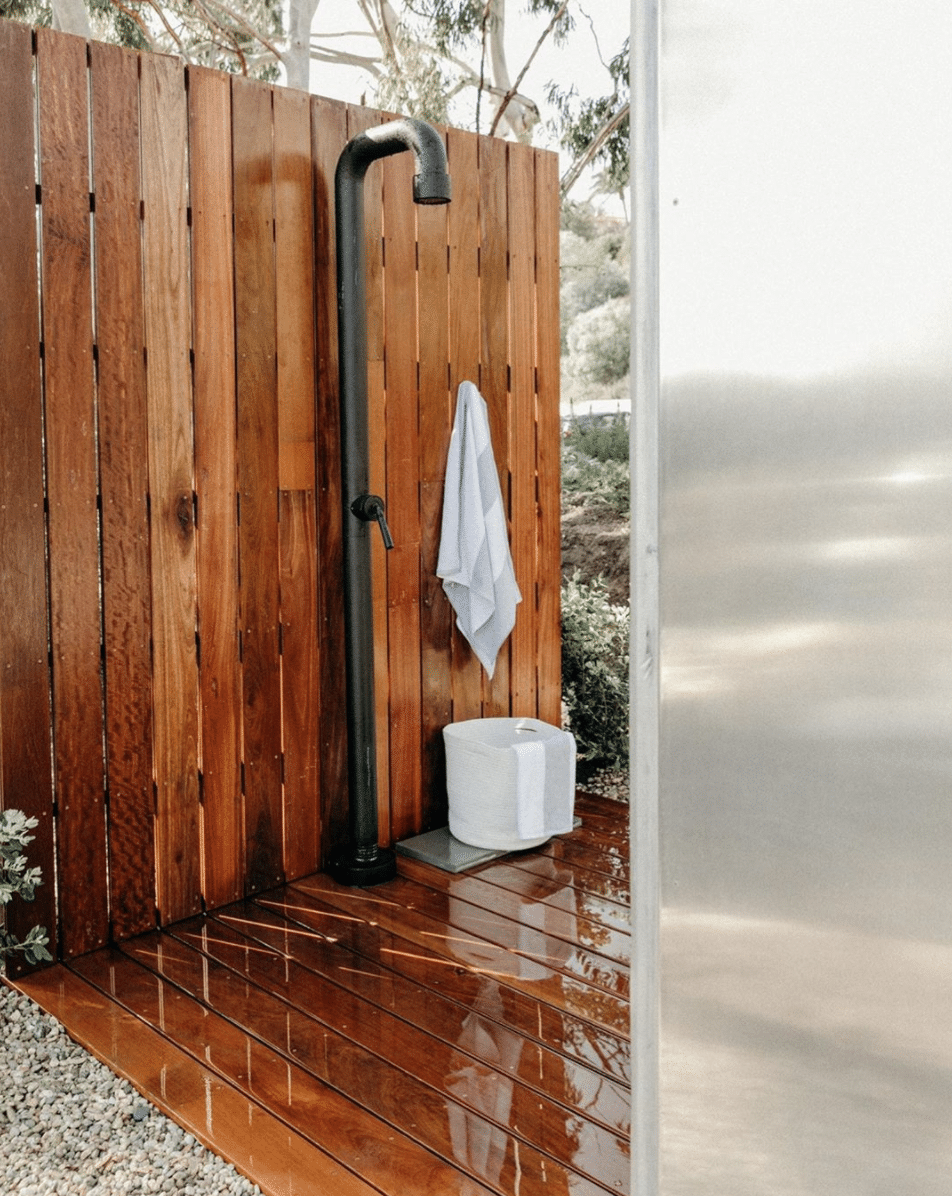 The advantages of an electric hot tub
Why choose an electric hot tub?
We would like to list the advantages of an electric hot tub from Wellness Tub for you!
If you want to buy a hot tub for your park, there is much more choice today than there was a few years ago.
Wellness Tub's electric hot tubs are fully electric and equipped with all luxury options as standard.
The electric hot tub is always at the best temperature!
We can automate the entire hot tub for you.
Feel free to inquire about all the benefits this will bring to your facility services and/or Technical Department.
For holiday parks, different rules often apply from the trade association and laws and regulations regarding cleaning and maintenance of the Jacuzzi, sauna and/or hot tub. It also differs per municipality whether or not you can use wood to fire at a holiday park.
More user-friendly than a wood-fired hot tub
The water in the electric hot tub is always at the desired temperature.
You can enter your hot tub at any time.
✔ No inconvenience from smoke. Moreover, it saves a lot of space in terms of wood storage.
NOTE: Wood prices are skyrocketing and laws and regulations on wood firing are getting stricter!
On holiday parks, wood-fired hot tubs and saunas are often not allowed, making the electric hot tub very popular on the more luxurious parks and new-build parks focused on the future.
✔ The electric hot tub can also be indoors or on the veranda/cover.
Create a beautiful wellness spot next to the cottages and let your guests enjoy pure luxury in a private setting.
✔ The water cannot freeze in winter.
Enjoy pure luxury in your own wellness garden
Have you been dreaming of having your own hot tub in the garden for a long time?
Make your dreams come true and finally tie the knot!
We have everything you need to transform your garden into a true Wellness paradise.
The Wellness Tub is a luxury electric hot tub ready for you every day, 365 days a year!
You don't need power current for this.
Nice and spacious
The size is Ø200, nice and spacious to stretch out in and bathe in luxury.
Relaxed massage
The lovely massage jets let your muscles relax while you enjoy the lovely warm water together or alone.
Also check out the outdoor showers from Weltevree and JEE-O, among others.