The expert in outdoor cooking & fires

Pay afterwards with Klarna
5% discount for subscribers. Sign up for our newsletter soon!

The expert in outdoor cooking & fires

Pay afterwards with Klarna
All Agropošta products are gluten-free, Vegan and without artificial additives or preservatives!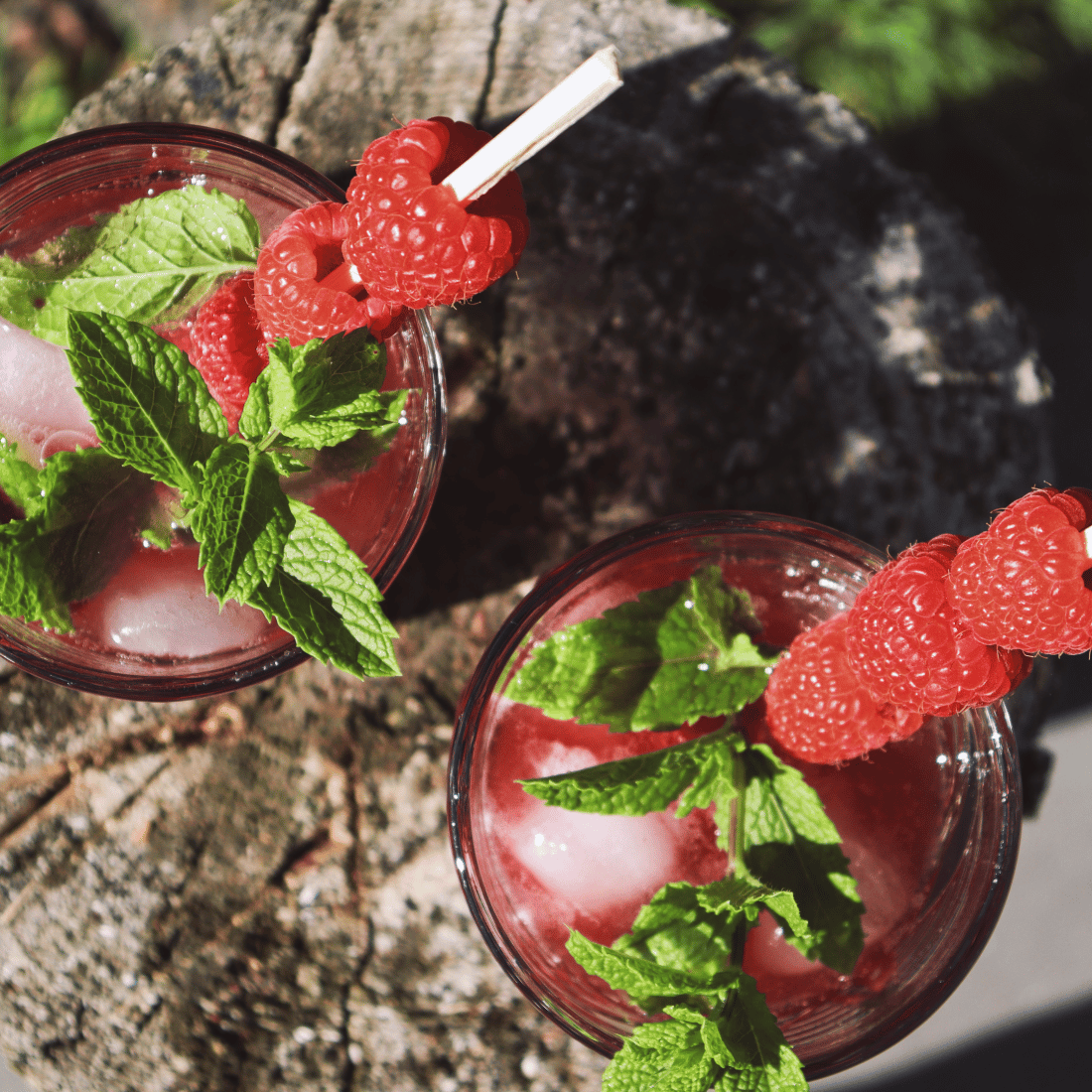 Agropošta natural lemonade syrups
Agropošta's natural lemonade syrups are made from plants, herbs and fresh fruit!
We have three flavours of syrups in the collection:
We can also supply other flavours on request, please enquire.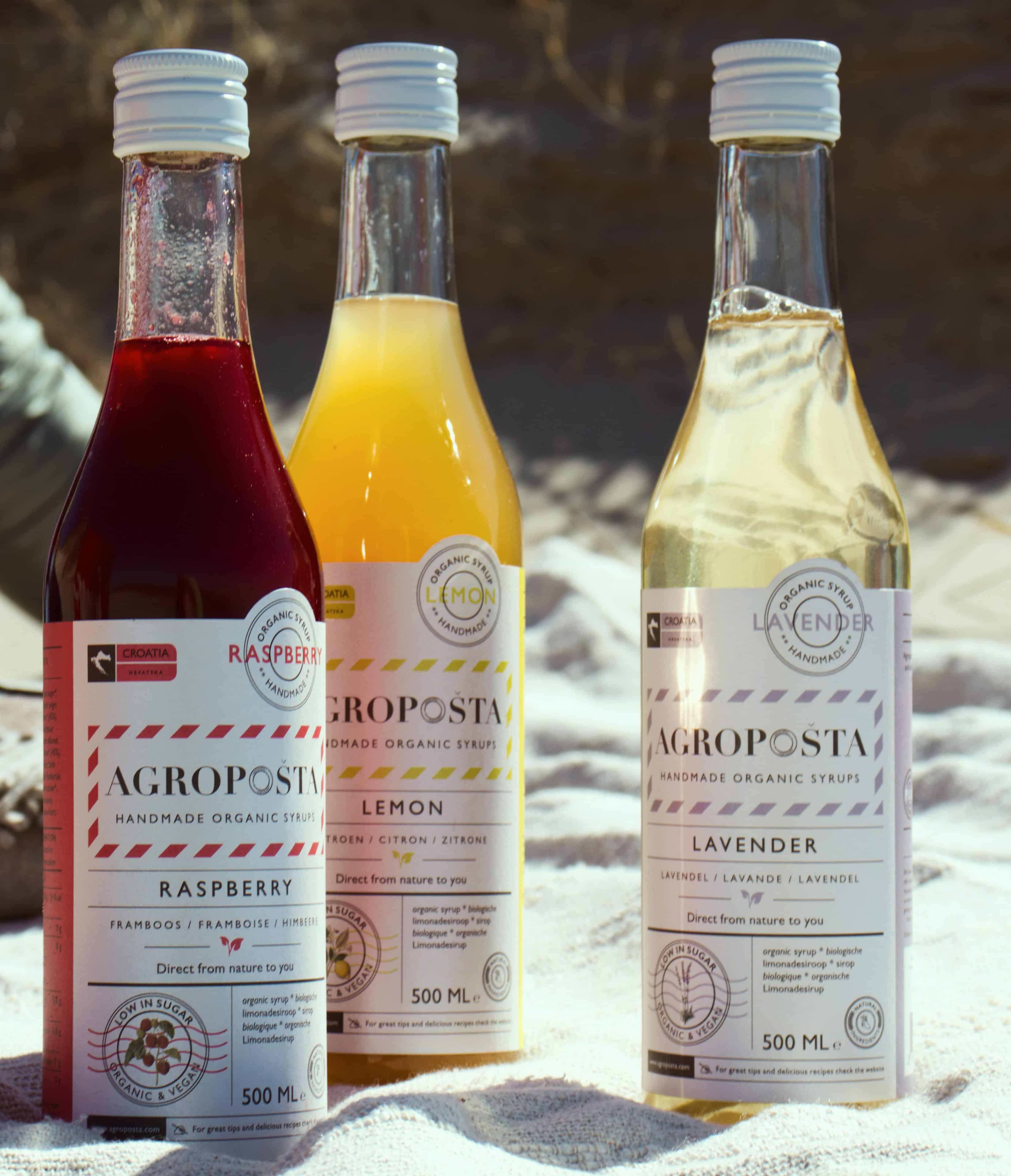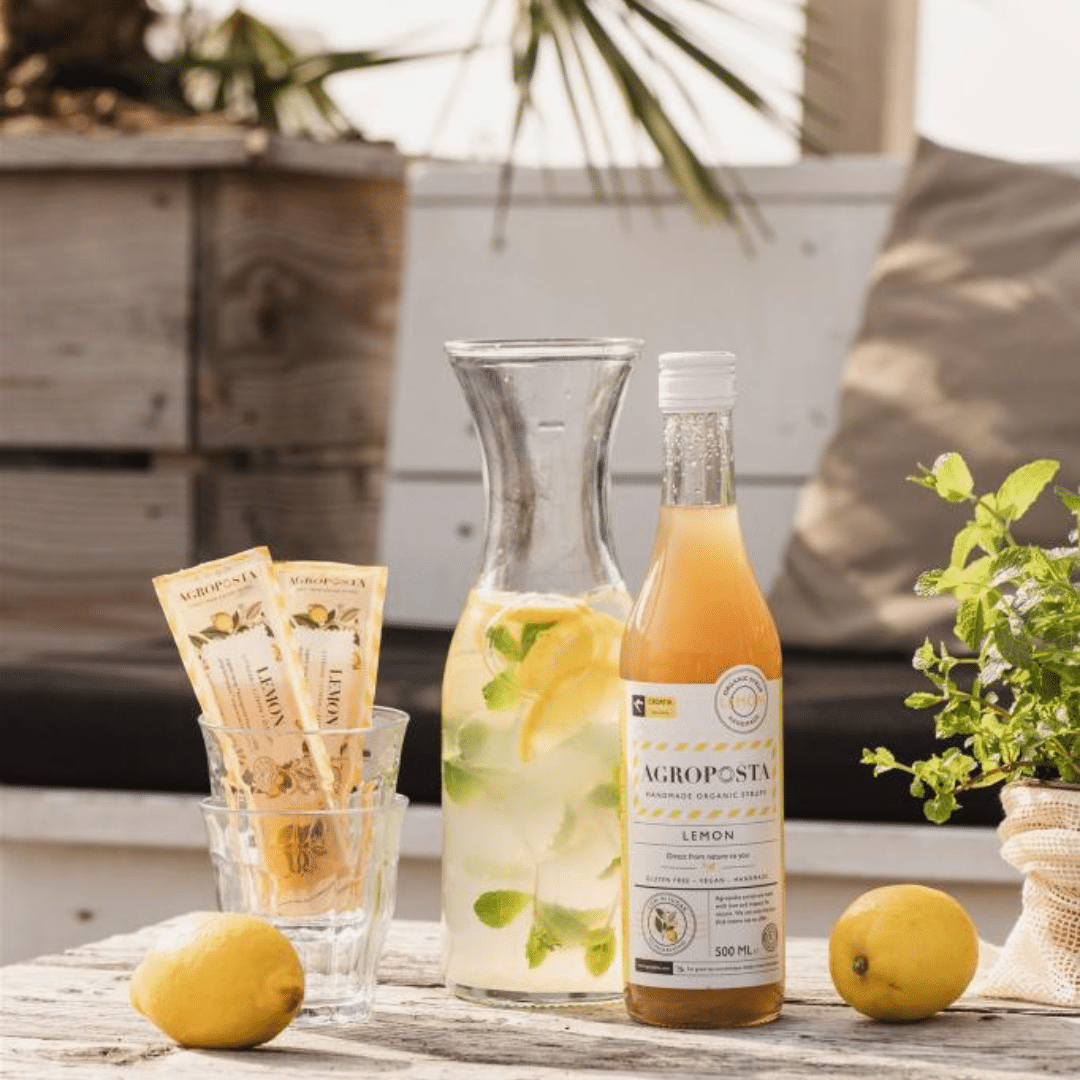 Taste, and discover your favourite flavour of organic syrup
For love of nature.
In 2011, the Croatian Svaic family started making syrups.
They named the brand Agropošta, which means 'mail from nature'.
The basis of Agropošta - along with the love of nature - is all the knowledge the Svaic family has about plants, herbs and fruit.
That knowledge, passed down for generations, can be tasted in our organic lemonade syrup.
'Artisanal' in its purest form. Not only do we do the picking by hand, we also make our natural lemonade syrup without big machines.
That way, we can be sure that only the very best ends up in our syrups.
And, equally important: it allows us to ensure that we pick only what we need, without damaging the plant.
This allows us to harvest from the same plants and shrubs every year and preserves them for generations to come.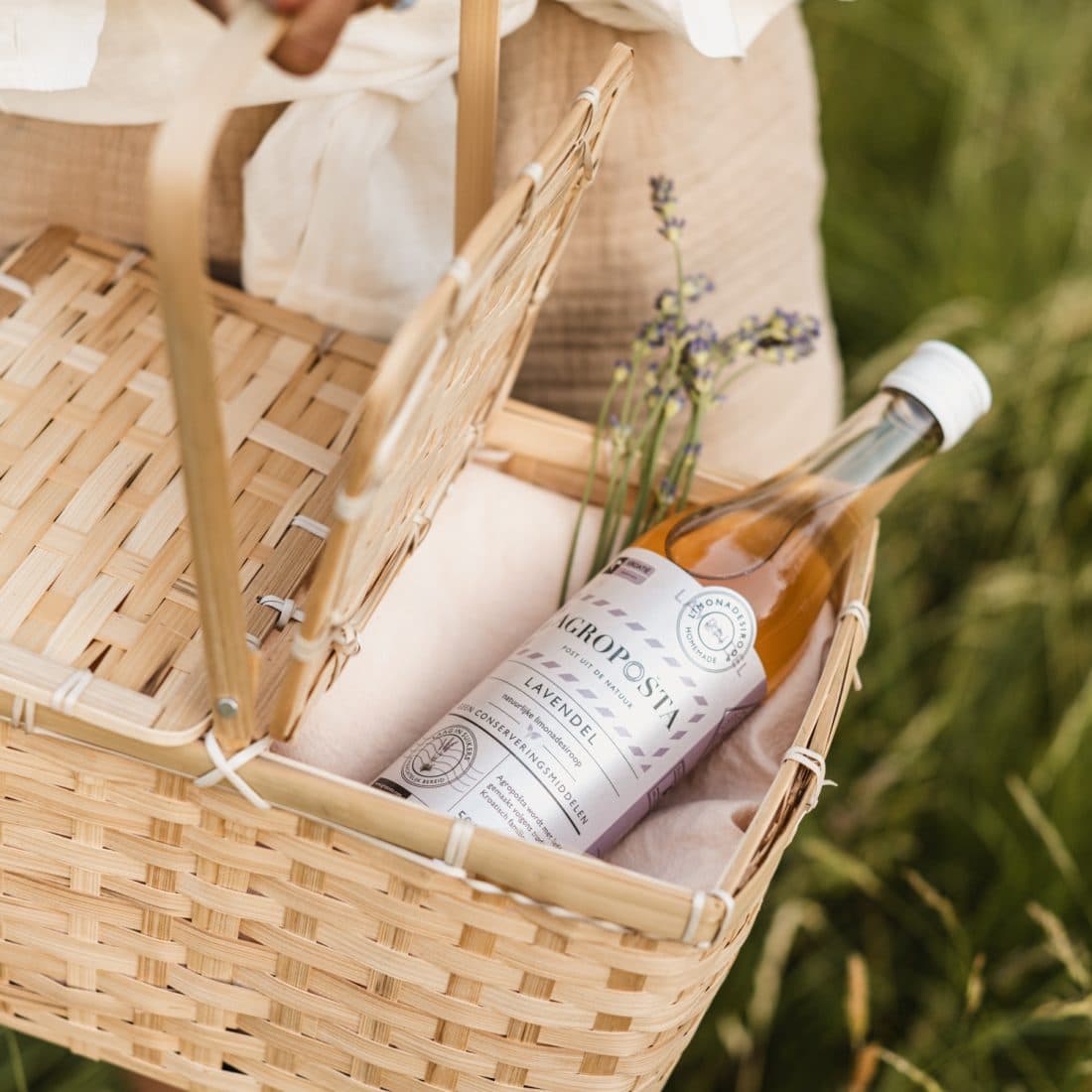 Mix your favourite syrup with fresh herbs and sparkling water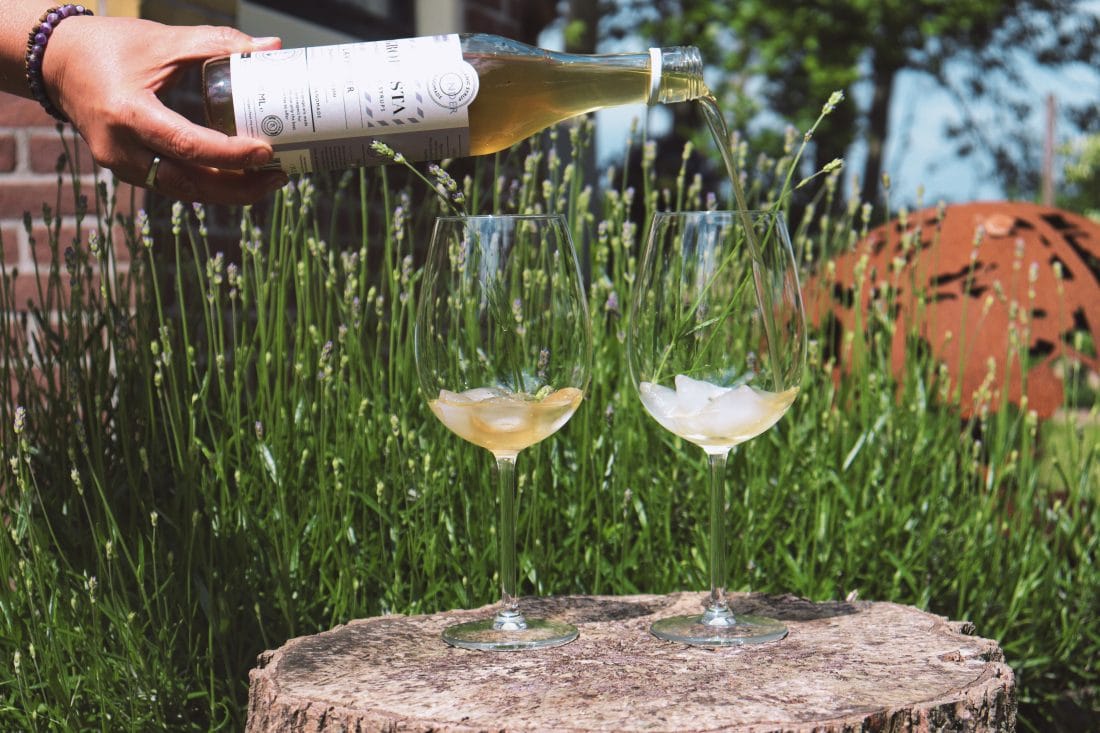 Lemonade syrup of the highest quality
Make a delicious organic lemonade in no time with Agropošta's syrup.
A refreshing drink to enjoy all year round.
Whether it's high summer and you need to cool down, or the middle of winter to imagine yourself in a sunny spot for a while.
Only plants and fruit of the highest quality are used for this natural lemonade syrup.
At Agropošta, they pick everything by hand, with great respect for nature.
Because they use only the finest ingredients, they need to add almost nothing to transform the harvest into delicious syrups.
Some sugar, water and citric acid is enough.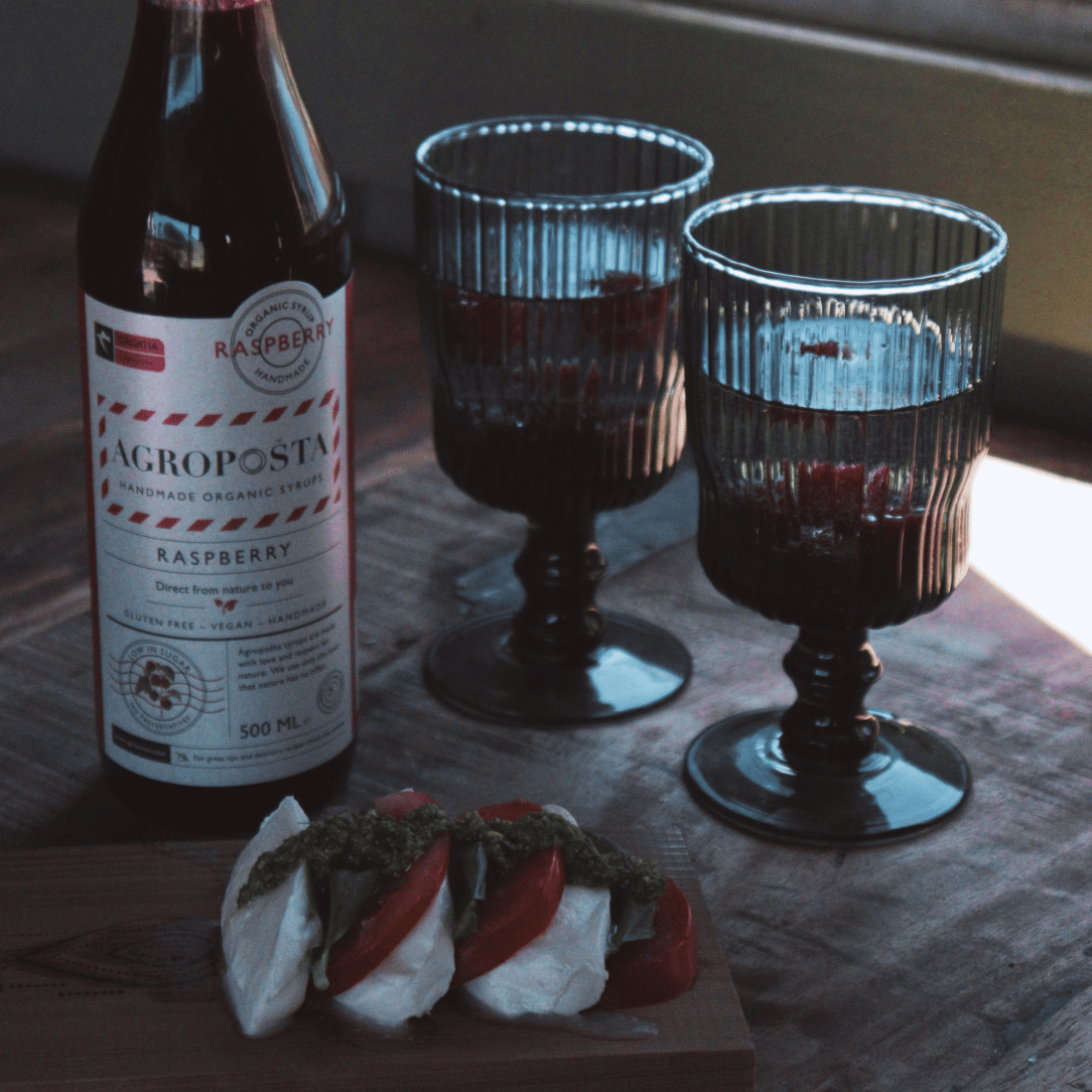 Gluten-free lemonade syrup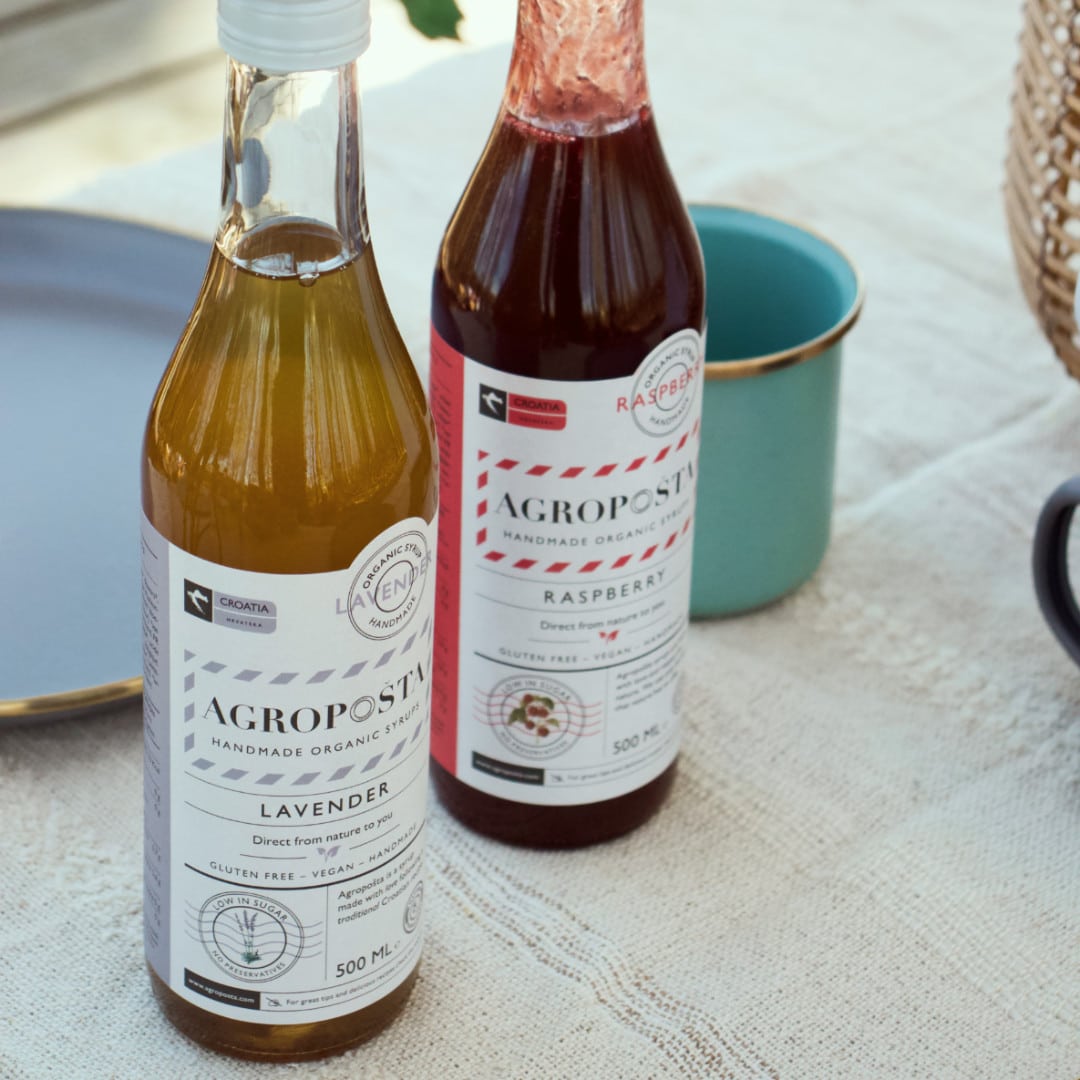 Good to know
All Agropošta lemonade syrups are gluten-free, Vegan, made with pure organic ingredients and no artificial additives or preservatives are used.