The expert in outdoor cooking & fires

Free shipping from €75

Pay afterwards with Klarna
March discount at the Fire LAB. - 5% discount on the entire webshop* - Use code Spring fever5

The expert in outdoor cooking & fires

Free shipping from €75

Pay afterwards with Klarna
The latest products from Weltevree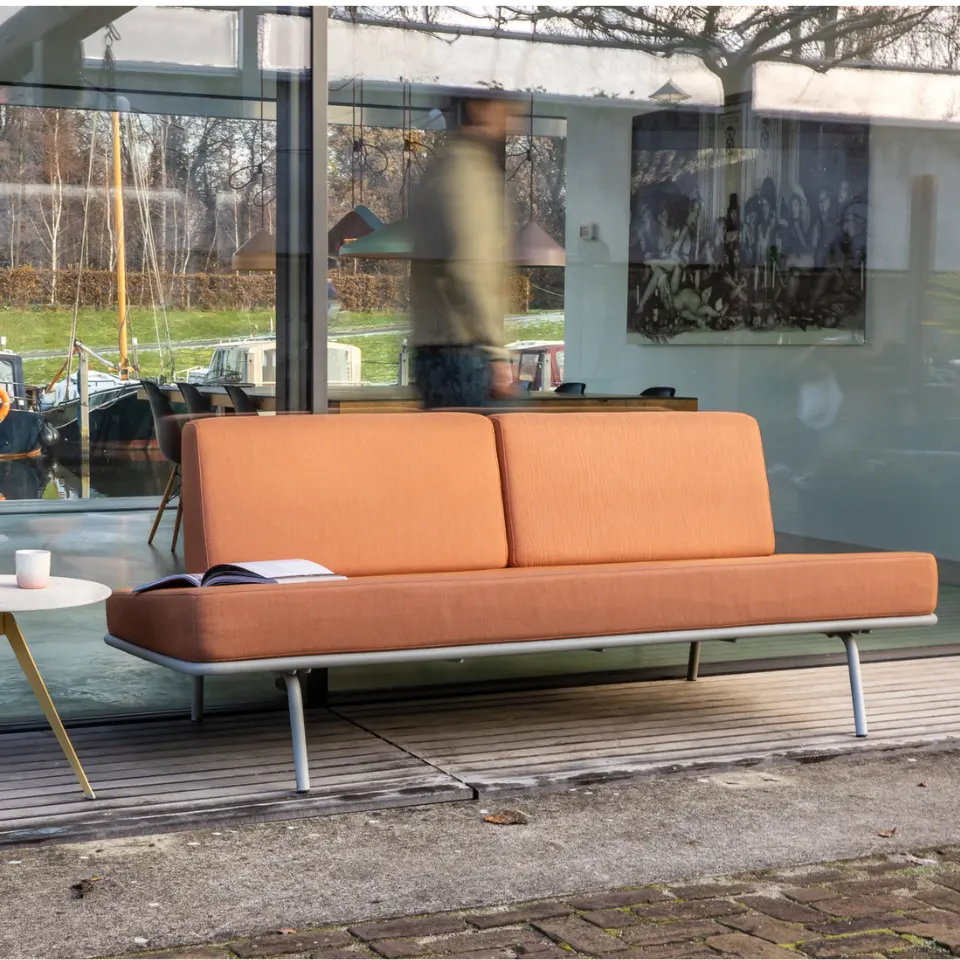 Several designers like Bertjan Pot and Georg Wasensteiner cut their teeth on Weltevree's new collection. So new are:
We at the VUUR LAB. are proud to carry Weltevree's finest and newest products. There is always something for everyone: the products last a long time and look stylish in any garden.
The Woodlounger
The Woodlounger is made of durable larch wood, which with a little maintenance will last for years and give the lounger an elegant natural look. Its smart design makes it not only comfortable to relax in, but also easy to store.
Simply fold the chair in half and store it upright when not in use.
The Woodlounger comes with a cushion set in light green.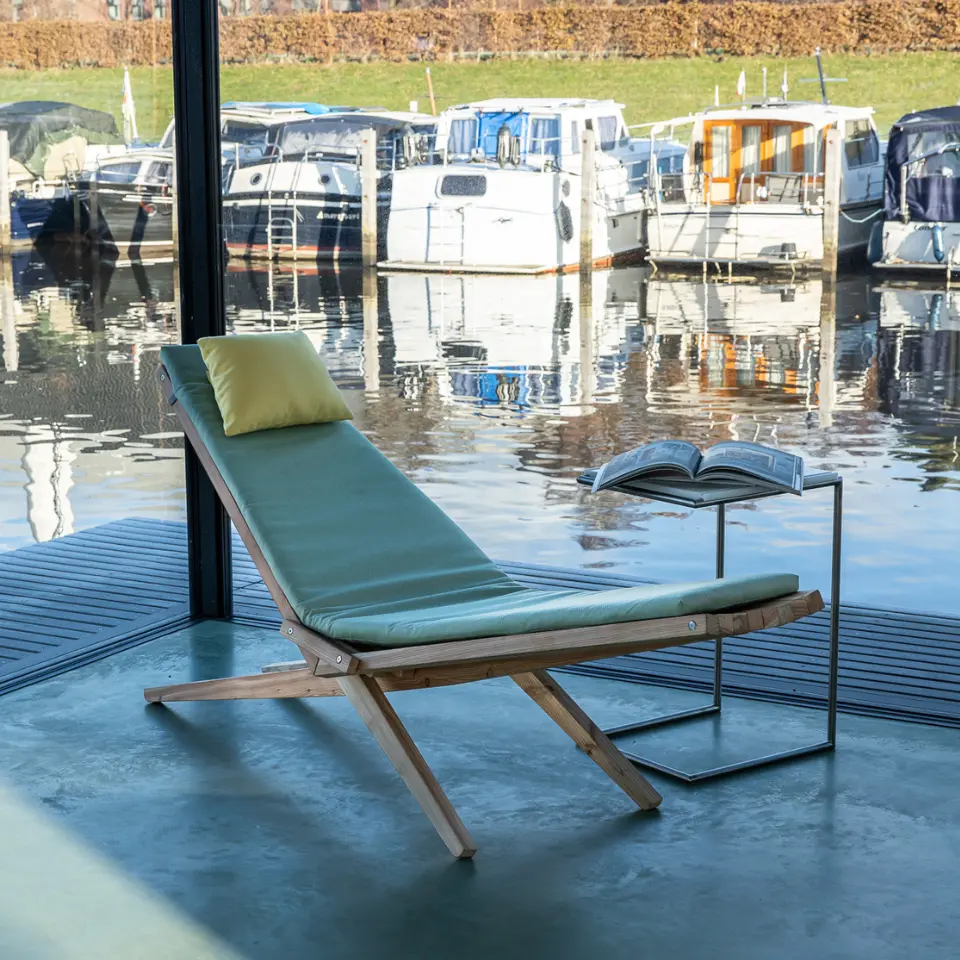 The Sofa Bed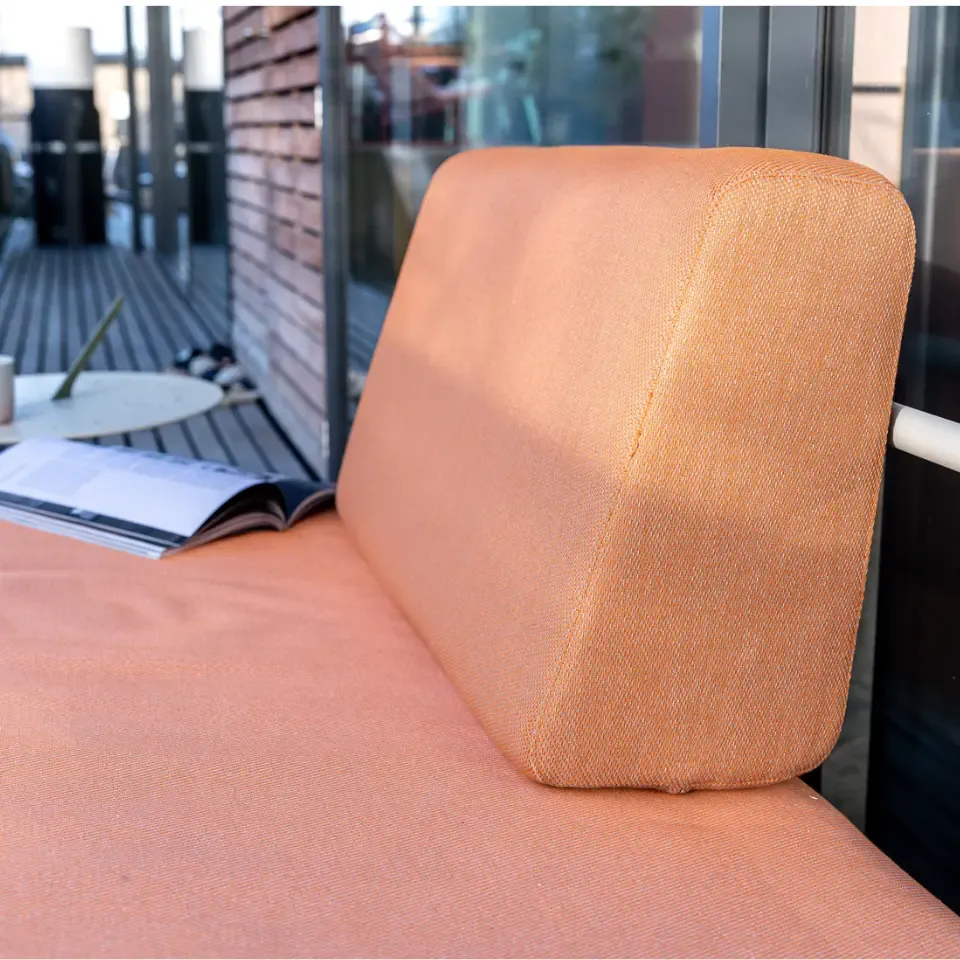 Weltevree's sofa bed comes in orange and light grey. Designer Hade Steenwinkel has come up with an innovative yet beautiful design. The sofa bed is designed with the idea of being able to sit and sleep on it. The angle of the frame and the mattress are the same, which ensures that the top of the mattress becomes flat when you turn it 180 degrees. So if you want, you can turn your sofa into a comfortable bed in no time: for you or your guests. Thanks to its size, the Sofabed is also suitable for smaller (city) gardens.
Bended Table Wood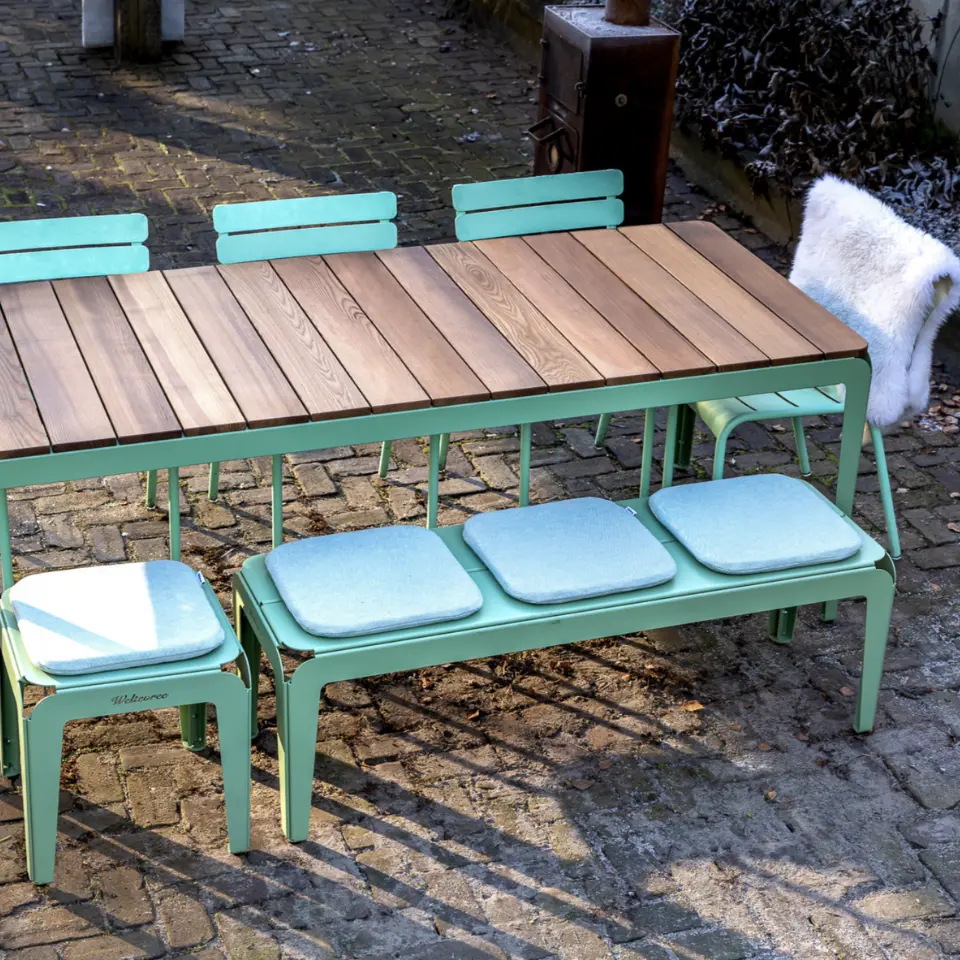 The Bended Table Wood enriches your garden interior. The table can be combined with the rest of the Bended series: think of the other table or Bended Loungers. The table top is made of recycled, European ash wood and gives a warm appearance. The table is designed in a smart way, so your new Bended Table Wood will never wobble and is stable on the ground! The table is available in blue, green and grey. So you can decorate it entirely to your taste and style.
Patio bench & Patio bench High Back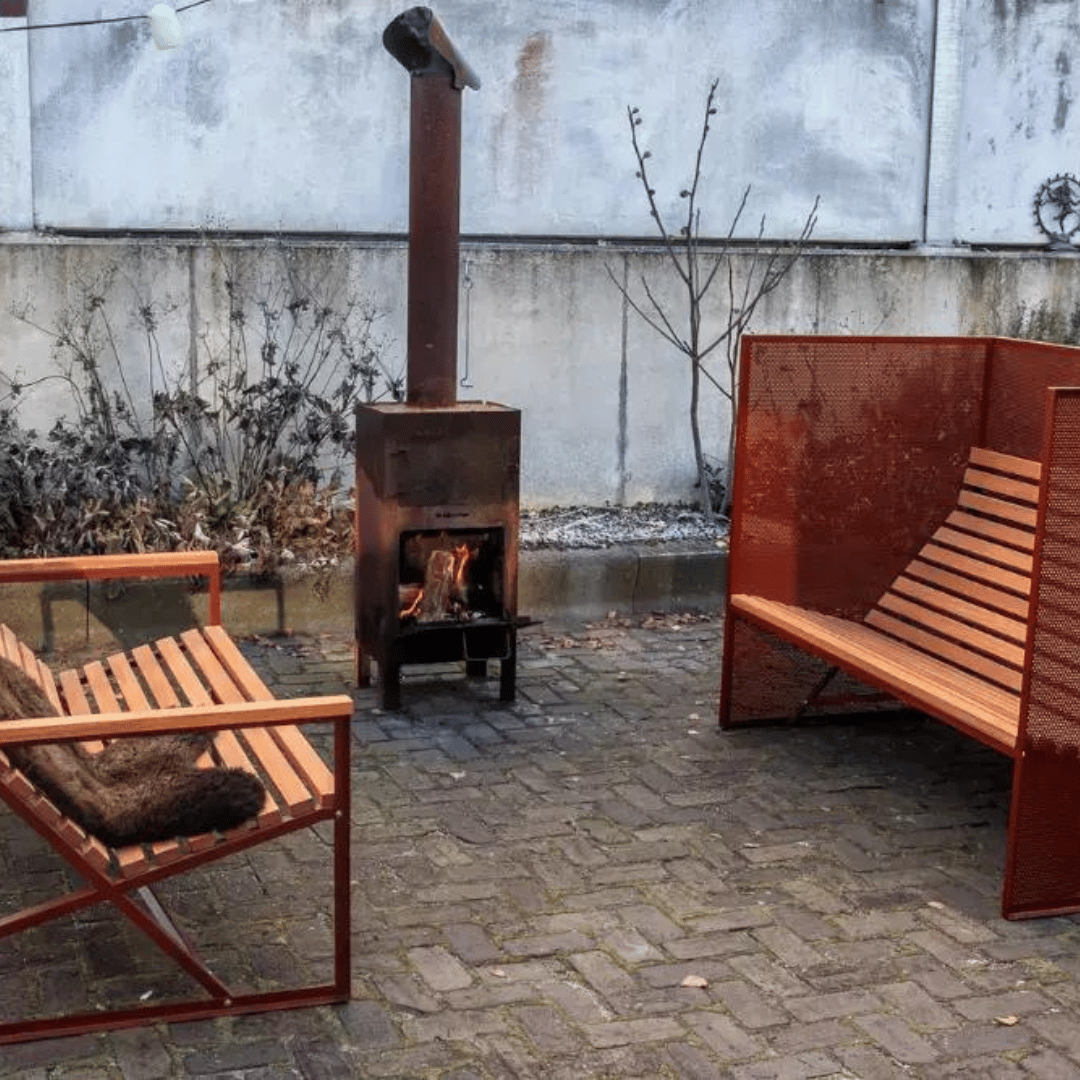 Bertjan Pot was looking for a design that would offer seating comfort but also privacy. He found that this was virtually impossible, but he still managed to come up with something: the Patio Bench High Back. This bench gives you a real patio feeling in a busy (office) garden. Retreat for a while and enjoy the outdoors. Both benches are wonderfully comfortable, without having to use garden cushions!
Spring fever
Are you also looking forward to spring? Then come along during our event: LENTEKRIEBELS.
When?
Tuesday 7 March, Wednesday 8 March and Thursday 9 March.
11:00 - 16:00.