The expert in outdoor cooking & fires

Pay afterwards with Klarna
September discount at the VUUR LAB. - 5% discount on the entire webshop* - Use code Nazomerkriebels5

The expert in outdoor cooking & fires

Pay afterwards with Klarna
The best campfire tips for kids during the autumn holidays
Bake, roast, stew and fire!
It will be perfect weather this autumn holiday to make a fire and bake. Read on soon and enjoy a lovely relaxing autumn holiday together with the kids.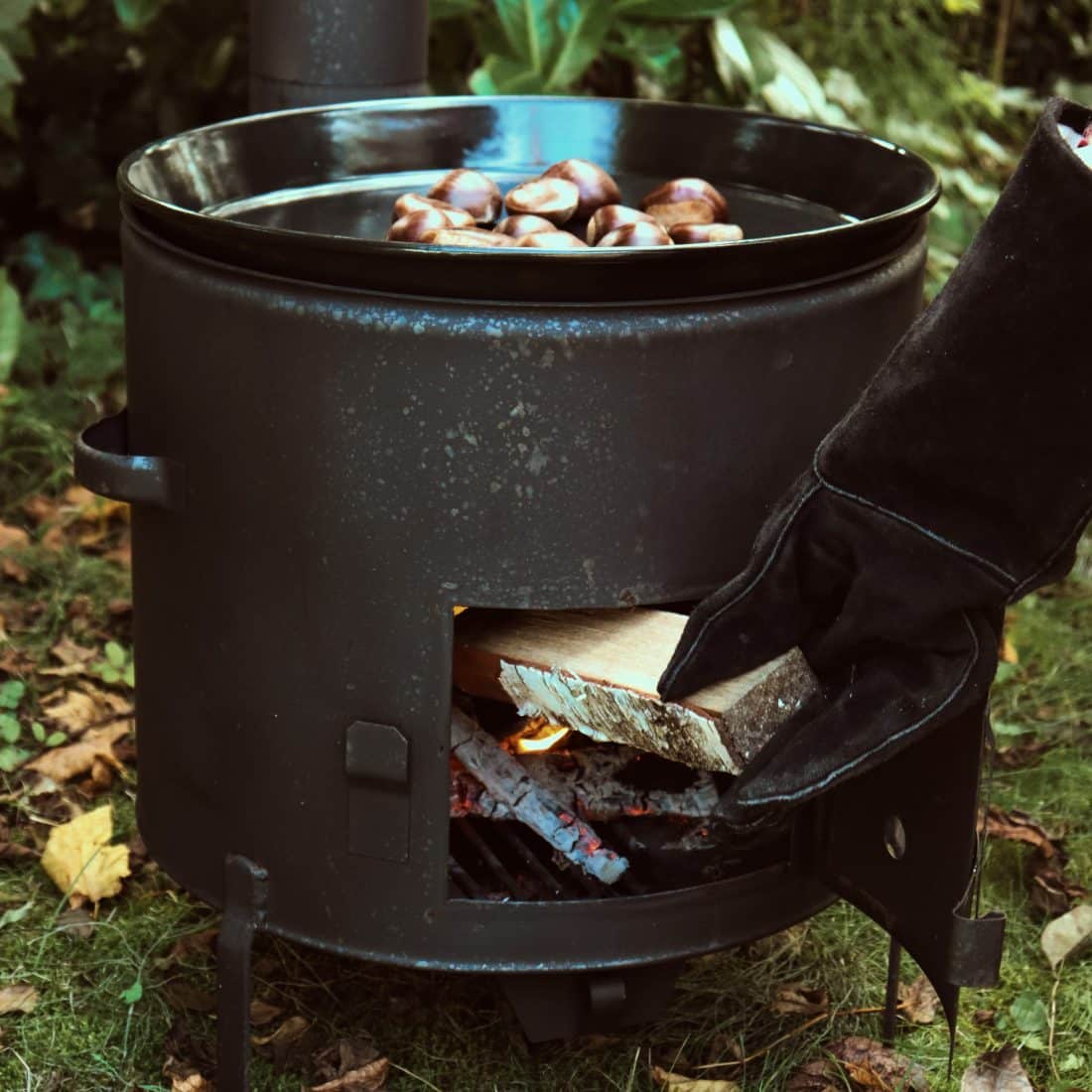 It's autumn break, time for campfire adventures!
Make it extra cosy during the autumn holidays! Cook outside & enjoy beautiful warm fires at the VUUR LAB. outdoor stove.
Head out, go to the woods and gather some wood in your backpack. Upon returning home, make it extra cosy in the garden. Turn on the cooking stove and gather around the dancing flames. It's always super fun to roast chestnuts, make sandwiches on a stick or hot chocolate with marshmallows.
Send us your best outdoor cooking photo and win a voucher worth €25.00.
Email your photo to info@vuurlab.nl and who knows, you might win a voucher!
P.S. Feel free to tag us on Instagram :)
Conjure up a delicious autumn soup from the witch's cauldron
Do you also love soup? Then prepare a delicious steaming soup in the witches' kettle made over real fire.
Not only is it a very fun activity to do together in the autumn holidays, of course it is also very educational and fun to make a nice pan of soup together in the witch's cauldron on the tripod.
Who does what? What do we need? You will learn to work together, divide tasks, count and how to keep the fire burning nicely so your soup doesn't burn?
What is your favourite campfire soup?
Send us your favourite soup recipe with photo and who knows, you might win €25.00 shop credit!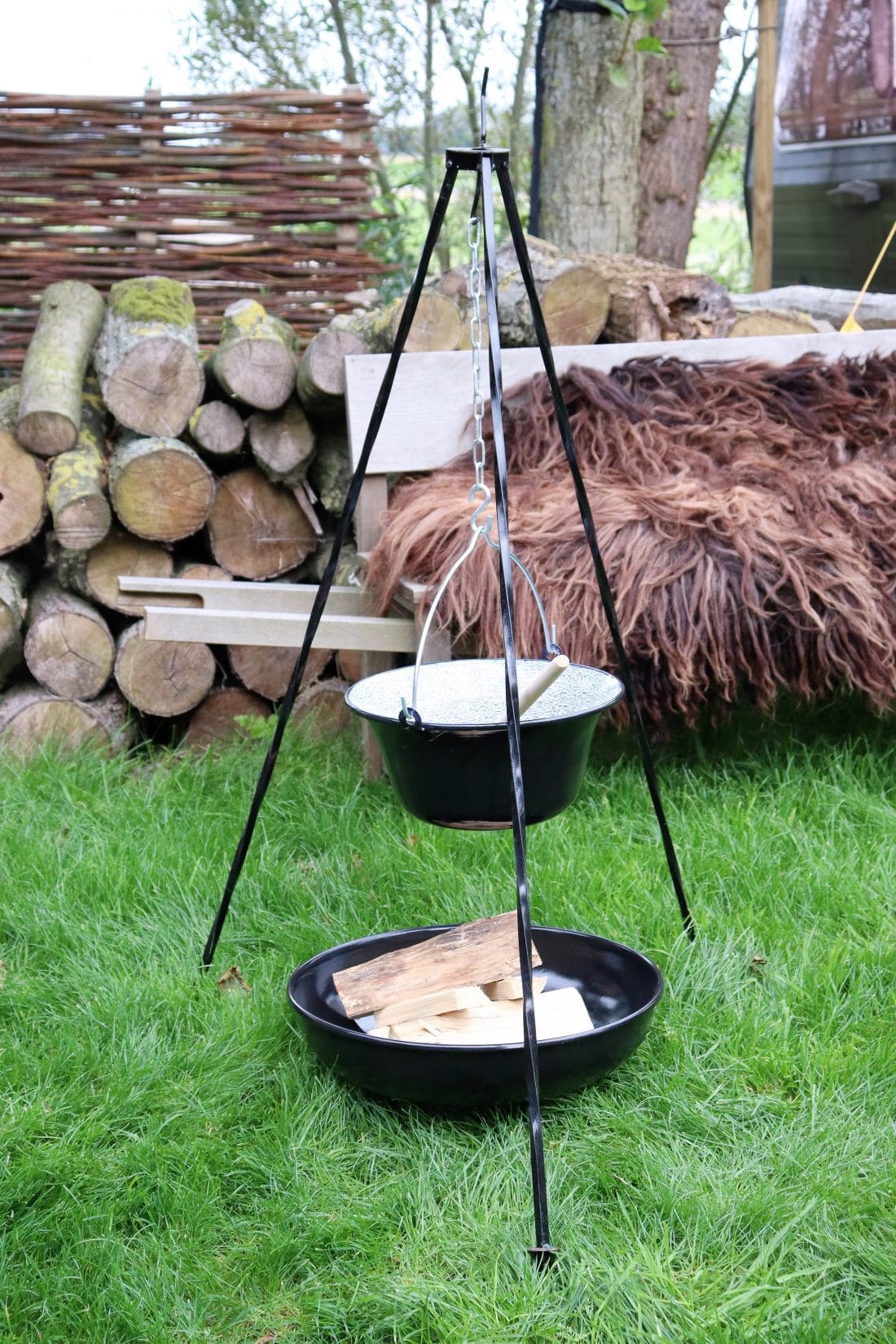 Bake delicious campfire waffles with a waffle iron
That will be tasting and savoring!
With a waffle iron you can bake the most delicious sweet waffles.
What do you need for the tastiest campfire waffles?
For 1.5 litres of batter = 12 waffles.
500 g flour, sifted
300g pearl sugar (this comes last)*
200 g butter, melted
50 g fresh yeast
2 eggs
150 g lukewarm water
70 grams of sugar
salt
How do you make the dough?
Dissolve the yeast in lukewarm water and pour into 300g of the flour.
Also add the sugar, the 2 eggs, 15 g of the butter and stir everything into a homogeneous mass (=pre-dough). Then sprinkle the rest of the flour on top and add the pinch of salt.
Now also put the rest of the butter on top and leave like this for 15 minutes. Knead very well and only add the pearl sugar* at the end. Roll out the dough like a sausage and make little piles of dough of about 75 grams. Leave to rise for another 15 minutes under a tea towel. Spray the waffle iron with baking fat and fry in a waffle iron until golden brown.
Top the waffles with your choice of fresh fruit and whipped cream, for example, or with a little apple sauce and cinnamon.
Enjoy your fresh waffle!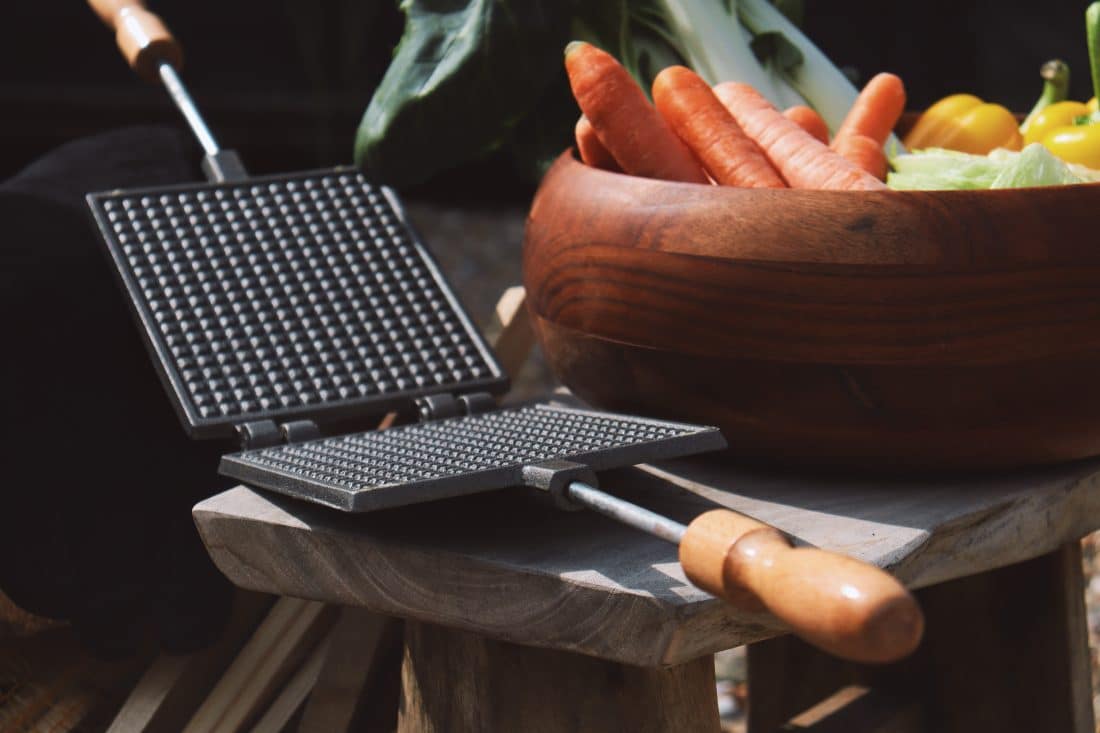 Roast sweet chestnuts on the griddle of the outdoor cooking stove
Sweet chestnuts are very easy to prepare on the griddle of the VUUR LAB. outdoor cooking stove!
How to make puffed sweet chestnuts?
Grease the griddle grease with a knob of butter and braise the chestnuts on low heat.
They taste deliciously sweet. Pour a nice cup of steaming chocolate milk and enjoy together around the warm fire.
Tip: 
Visit the Lepelaar shop in 't Rijpje with the kids. We come here regularly to buy the tastiest seasonal produce. We like to buy our chestnuts from this wonderful bio-dynamic farm. They also have a picking garden.
In advance, have fun, you're sure to feast your eyes!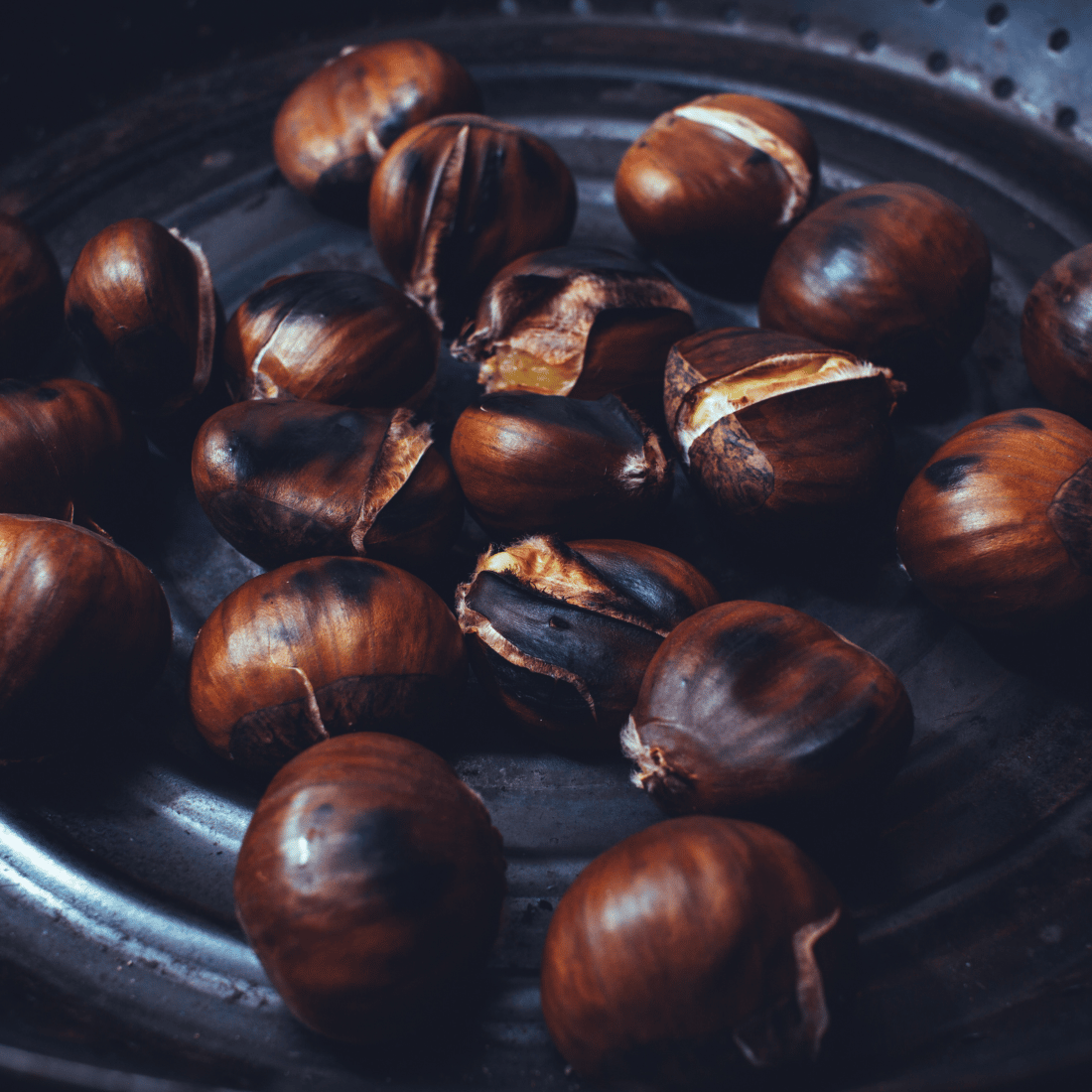 Make your own hot chocolate with marshmallows
Outside, everything tastes better!
Warm chocolate milk with marshmallows is always a good idea. So make a nice fire in the outdoor cooking stove or set the tripod in the garden and prepare yourself a nice pan of chocolate milk in the witch's kettle.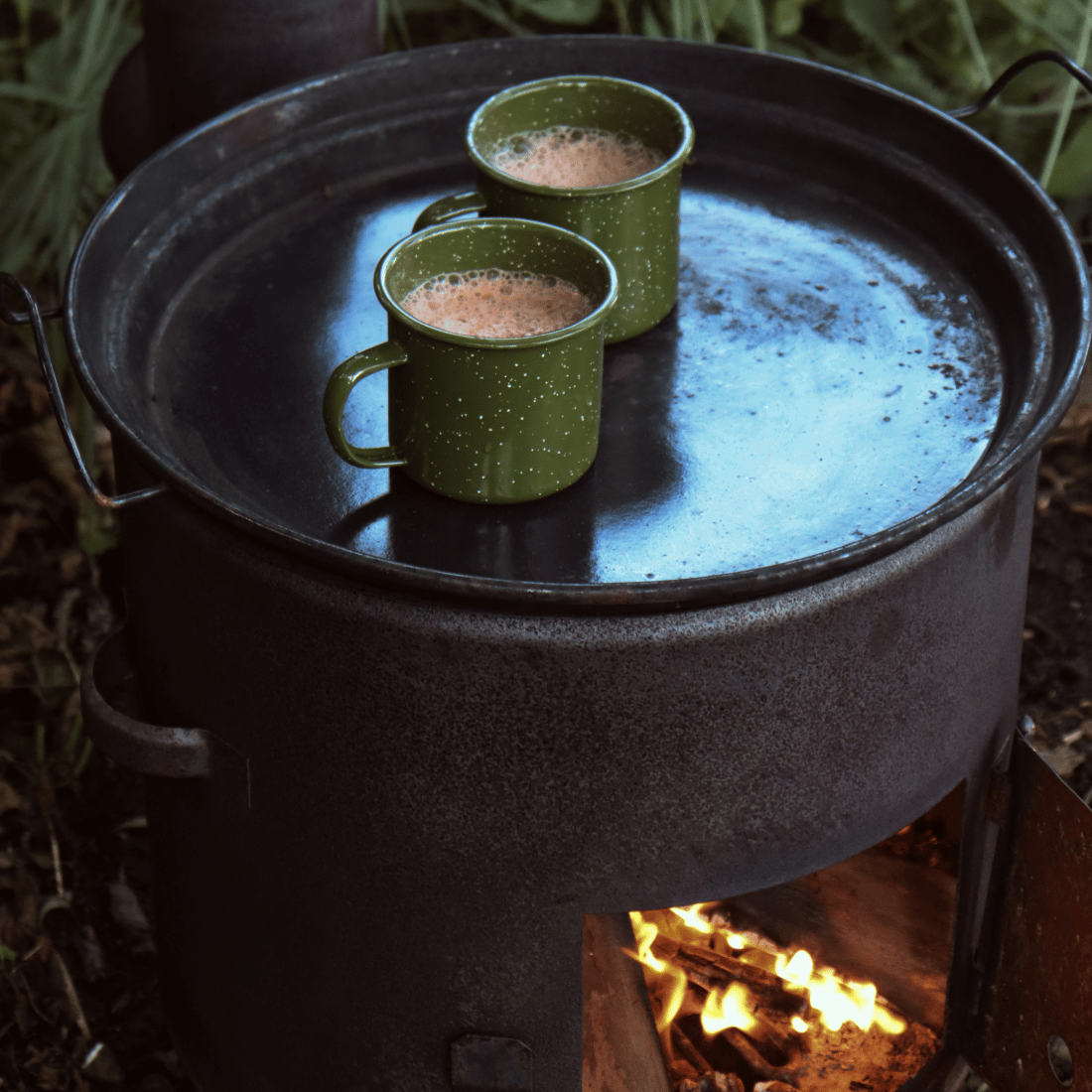 Build a nice fire in the fire bowl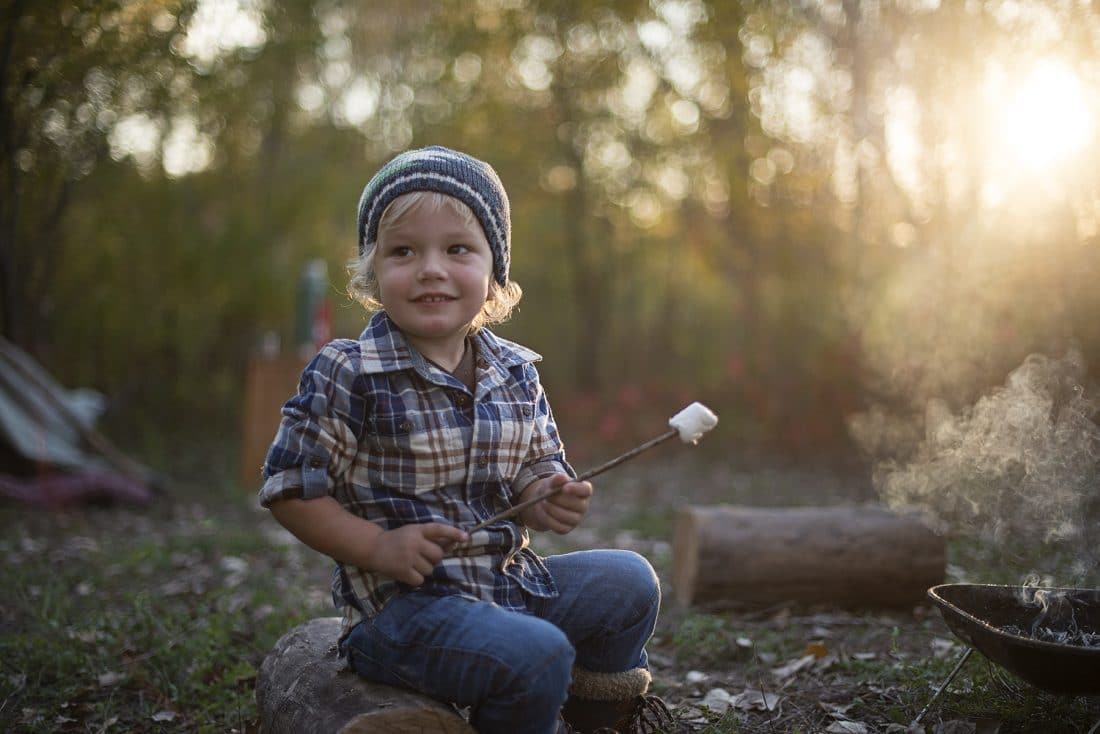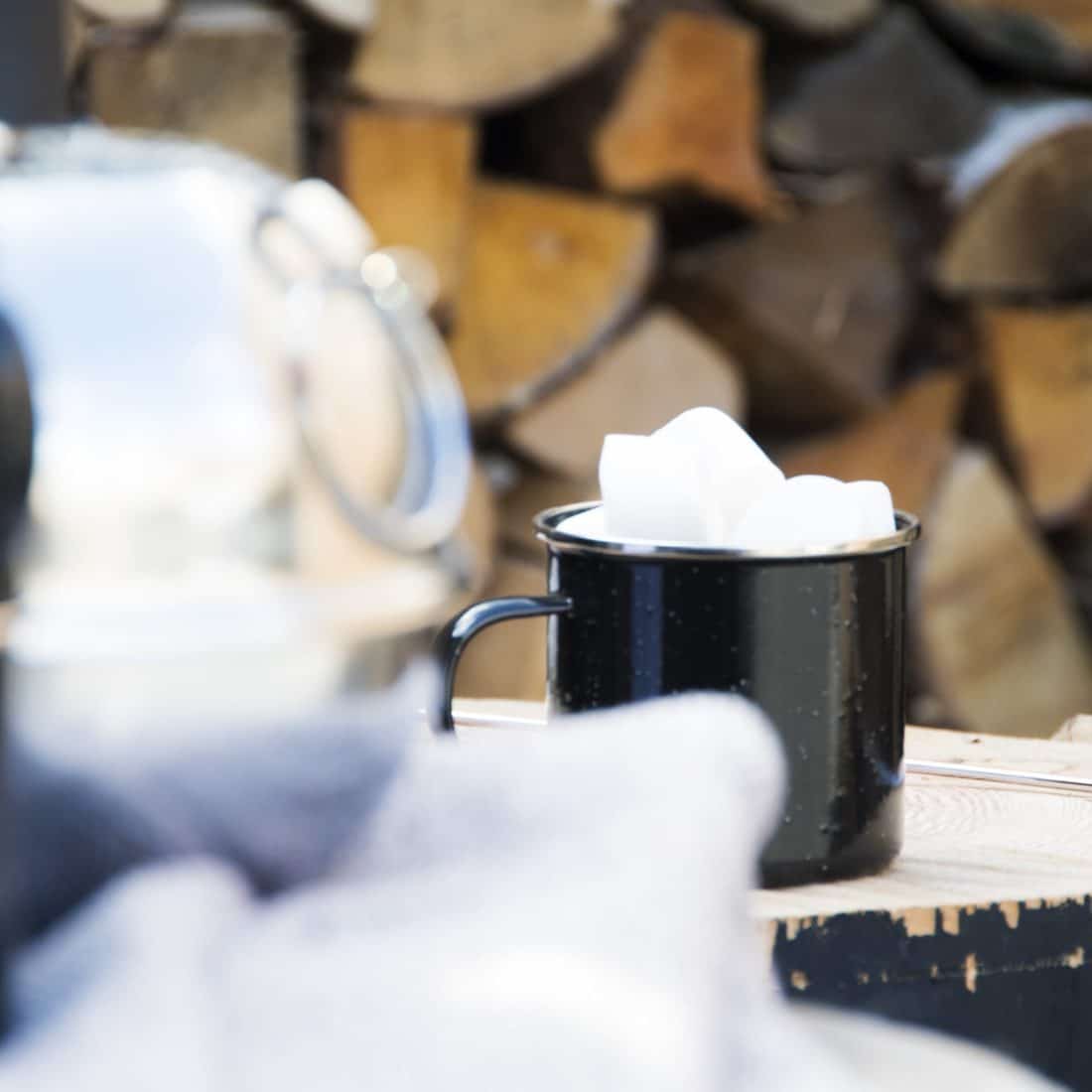 Bake your own bread in the campfire on a stick
First make your own bread dough and then wrap the dough on a stick or skewer. Roast the tastiest campfire sandwiches and have a delicious feast around the fire.
Tip: Serve a Dutch canned cheese fondue at and dip campfire sandwiches into the cheese fondue.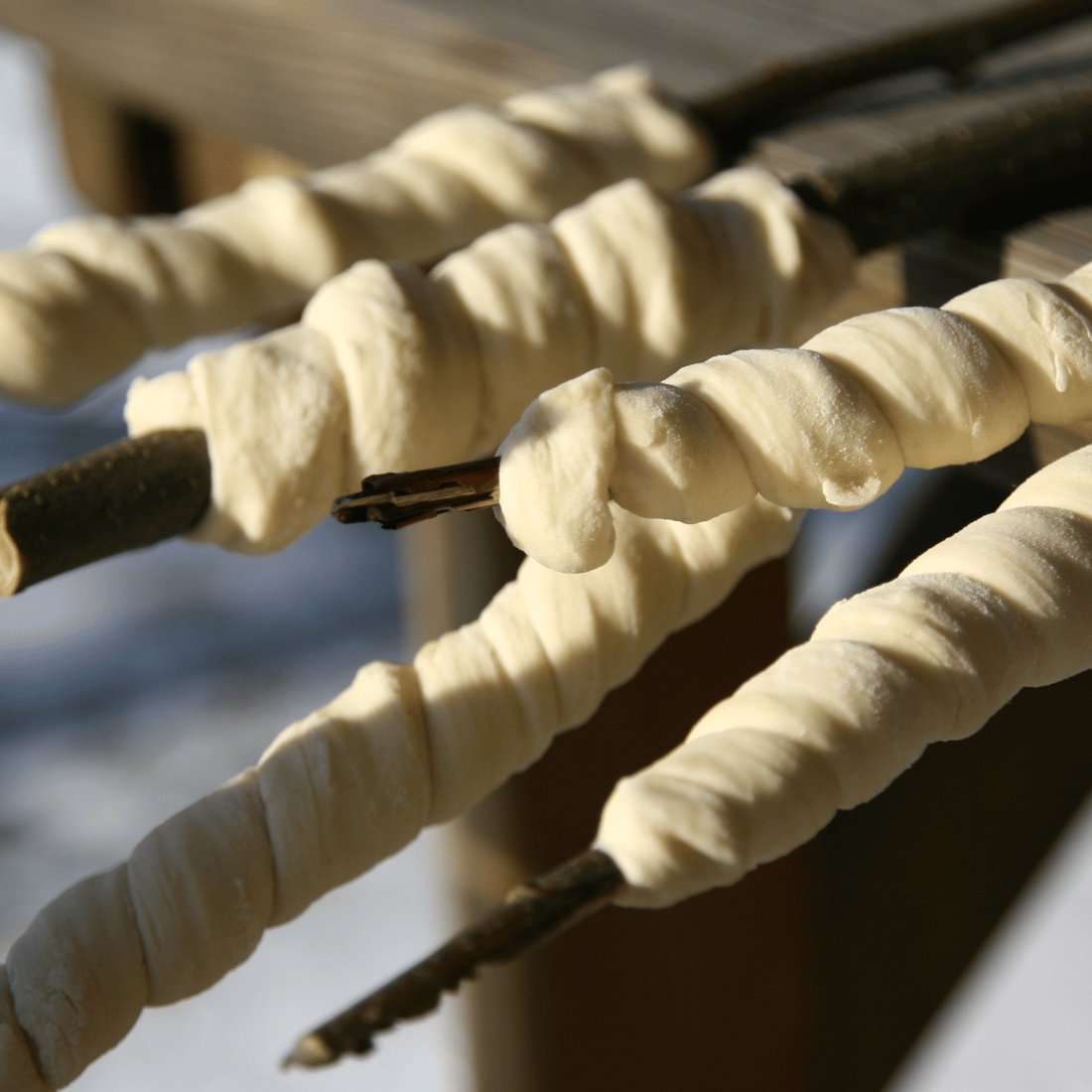 Send us your best outdoor cooking photo and win a voucher worth € 25.00
Mail your best campfire photo to info@vuurlab.nl and who knows, you might win a voucher worth €25.00
Marshmallow time!
Invite a few friends and/or girlfriends and enjoy a fun afternoon together. Under the guidance of mum or dad, make a campfire and keep the fire burning. Occasionally put a block of wood on the campfire. Thread the marshmallow onto a skewer and roast them over the campfire until they are nicely golden brown. Blow well on the marshmallow again, so you don't burn your mouth.
Enjoy a cosy marshmallow party!