The expert in outdoor cooking & fires

Free shipping from €75

Pay afterwards with Klarna
March discount at the Fire LAB. - 5% discount on the entire webshop* - Use code Spring fever5

The expert in outdoor cooking & fires

Free shipping from €75

Pay afterwards with Klarna
Dé leukste kampvuur tips voor kids tijdens de herfstvakantie
Bake, roast, stew and fire!
Het wordt deze herfstvakantie perfect weer om een vuurtje te maken en te bakken. Lees gauw verder en geniet van een heerlijke ontspannen herfstvakantie samen met de kinderen.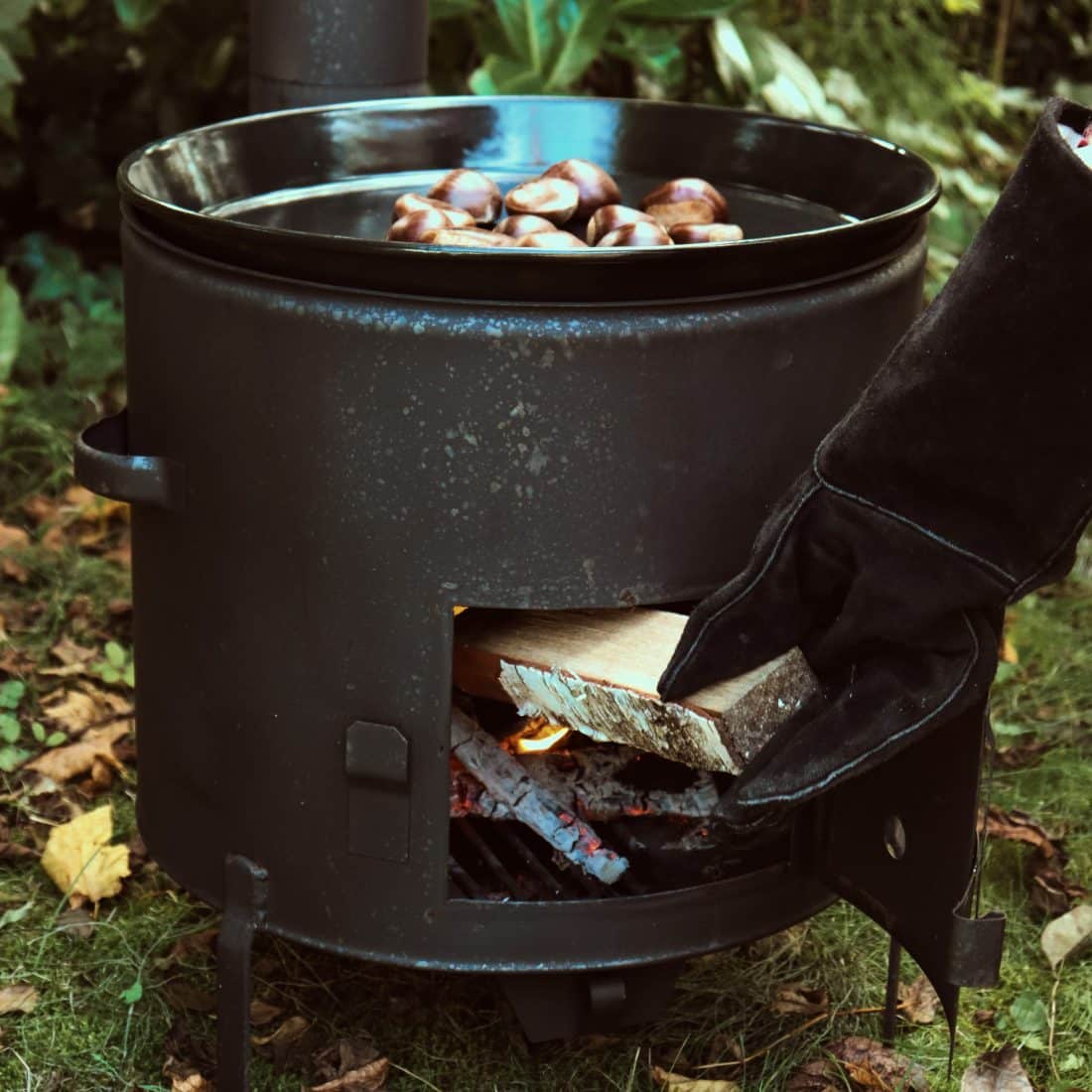 Het is herfstvakantie, tijd voor kampvuur avonturen!
Maak het extra gezellig in de herfstvakantie! Kook buiten & geniet van mooie warme vuurtjes bij de VUUR LAB. outdoor stove.
Head out, go to the woods and gather some wood in your backpack. Upon returning home, make it extra cosy in the garden. Turn on the cooking stove and gather around the dancing flames. It's always super fun to roast chestnuts, make sandwiches on a stick or hot chocolate with marshmallows.
Send us your best outdoor cooking photo and win a voucher worth €25.00.
Email your photo to info@vuurlab.nl and who knows, you might win a voucher!
P.S. Tag ons gerust op Instagram :)
Tover een heerlijke herfstsoep uit de heksenketel
Zijn jullie ook dol op soep? Bereid dan eens een heerlijke dampende soep in de heksenketel gemaakt boven echt vuur.
Het is niet alleen een hele leuke activiteit om samen te doen in de herfstvakantie, uiteraard is het ook heel leerzaam en gezellig om samen een lekkere pan soep te maken in de heksenketel aan de driepoot.
Wie doet wat? Wat hebben we nodig? Je leert om samen te werken, taken te verdelen, rekenen en hoe hou je het vuur mooi brandend zodat je soep niet aanbrandt?
Wat is jouw favoriete kampvuur-soep?
Stuur ons je favoriete soep-recept met foto en wie weet maak jij kans op € 25,00 shop tegoed!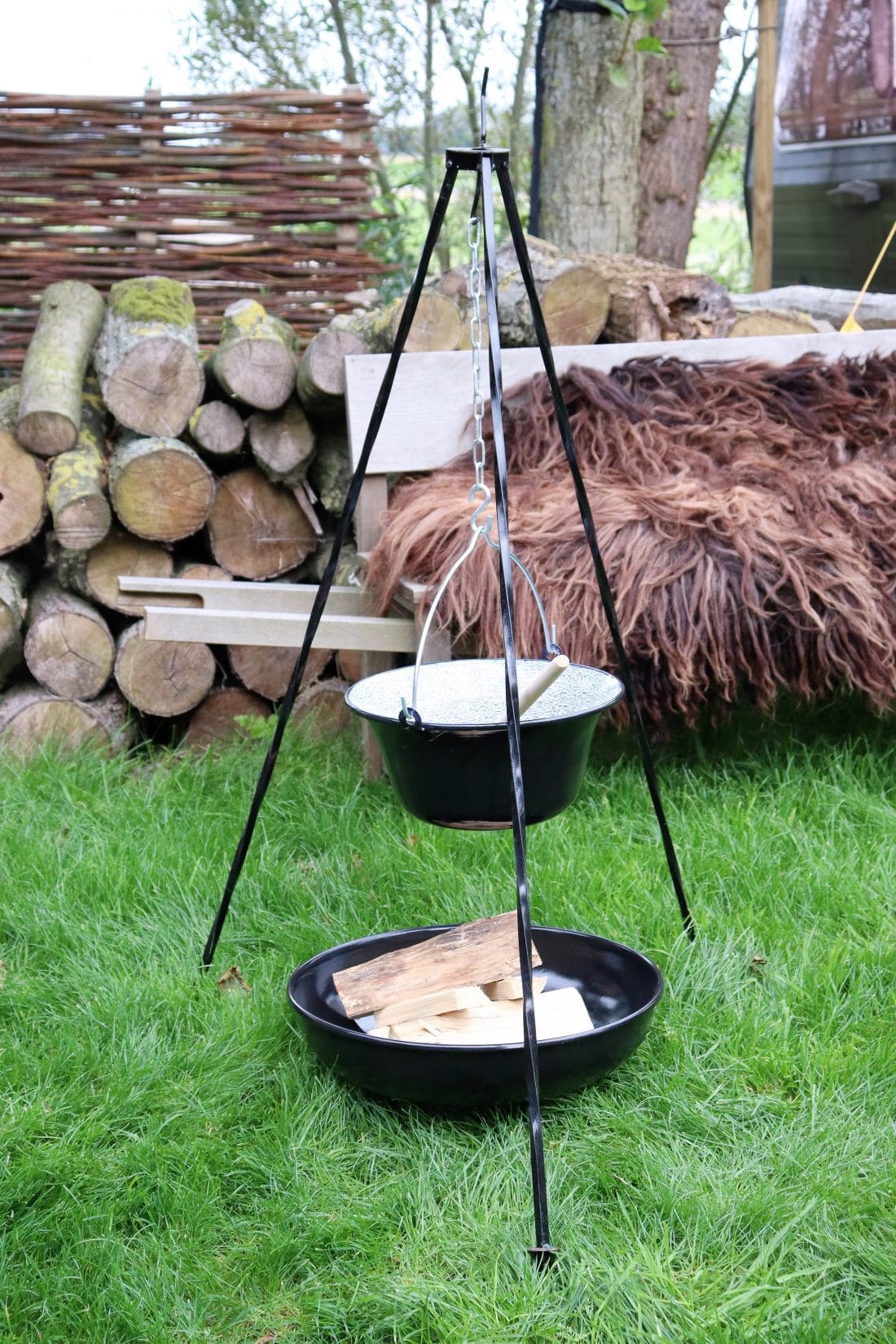 Bak heerlijke kampvuur wafels met een wafelijzer
That will be tasting and savoring!
With a waffle iron kun je de lekkerste  zoete wafels bakken.
Wat heb je nodig voor de lekkerste kampvuur wafels?
Voor 1,5 liter beslag =  12 wafels.
500 gram bloem, gezeefd
300 gram parelsuiker (dit komt op het laatst)*
200 gram boter, gesmolten
50 gram verse gist
2 eieren
150 gram lauw water
70 gram suiker
zout
Hoe maak je het deeg?
Los de gist op in lauw water en giet dit bij 300 gram van de bloem.
Doe er ook de suiker bij, de 2 eieren, 15 gram van de boter en roer alles tot een homogene massa (=voordeeg). Strooi vervolgens de rest van de bloem eroverheen en doe er het snufje zout bij.
Leg nu ook de rest van de boter erbovenop en laat zo gedurende 15 minuten rusten. Kneed zeer goed en voeg er pas op het eind de parelsuiker* aan toe. Rol uit als een deegworst en maak hoopjes deeg van plus minus 75 gram. Laat dit nog 15 minuten rijzen onder een theedoek. Spray het wafelijzer in met bakvet en bak in een wafelijzer goudbruin.
Beleg de wafels naar keuze met bijvoorbeeld vers fruit en slagroom of met een beetje appelmoes en kaneel.
Geniet van je verse wafel!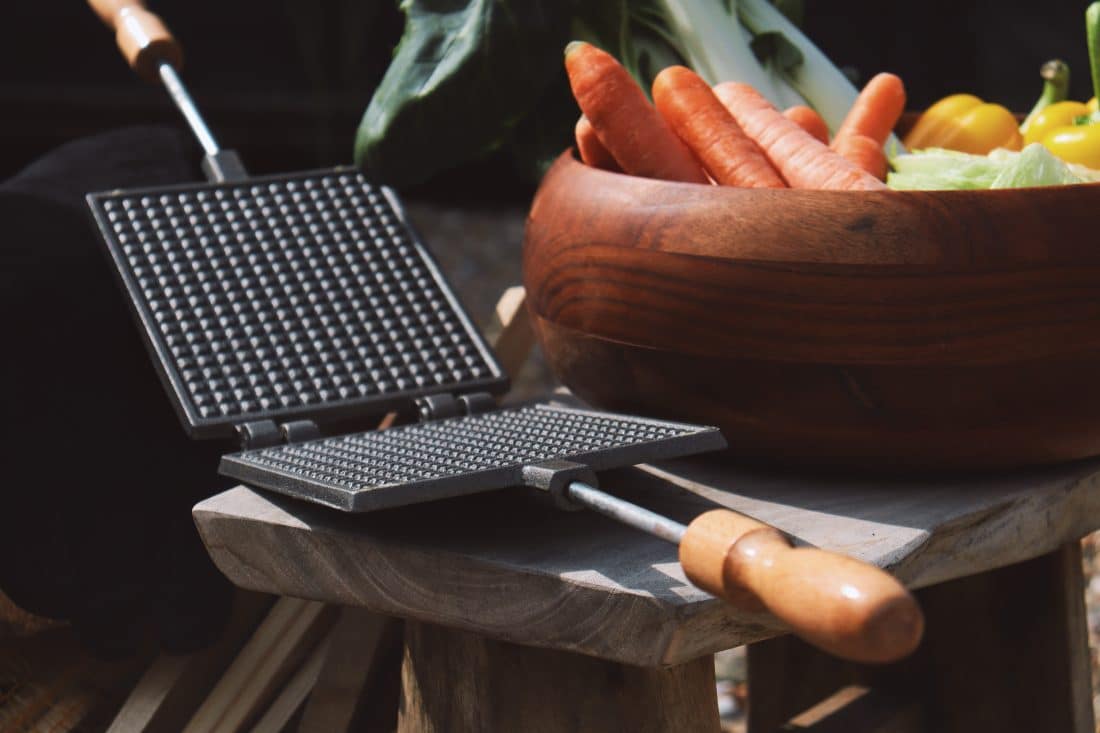 Roast sweet chestnuts on the griddle of the outdoor cooking stove
Sweet chestnuts are very easy to prepare on the griddle of the VUUR LAB. outdoor cooking stove!
How to make puffed sweet chestnuts?
Grease the griddle grease with a knob of butter and braise the chestnuts on low heat.
They taste deliciously sweet. Pour a nice cup of steaming chocolate milk and enjoy together around the warm fire.
Tip: 
Visit the Lepelaar shop in 't Rijpje with the kids. We come here regularly to buy the tastiest seasonal produce. We like to buy our chestnuts from this wonderful bio-dynamic farm. They also have a picking garden.
In advance, have fun, you're sure to feast your eyes!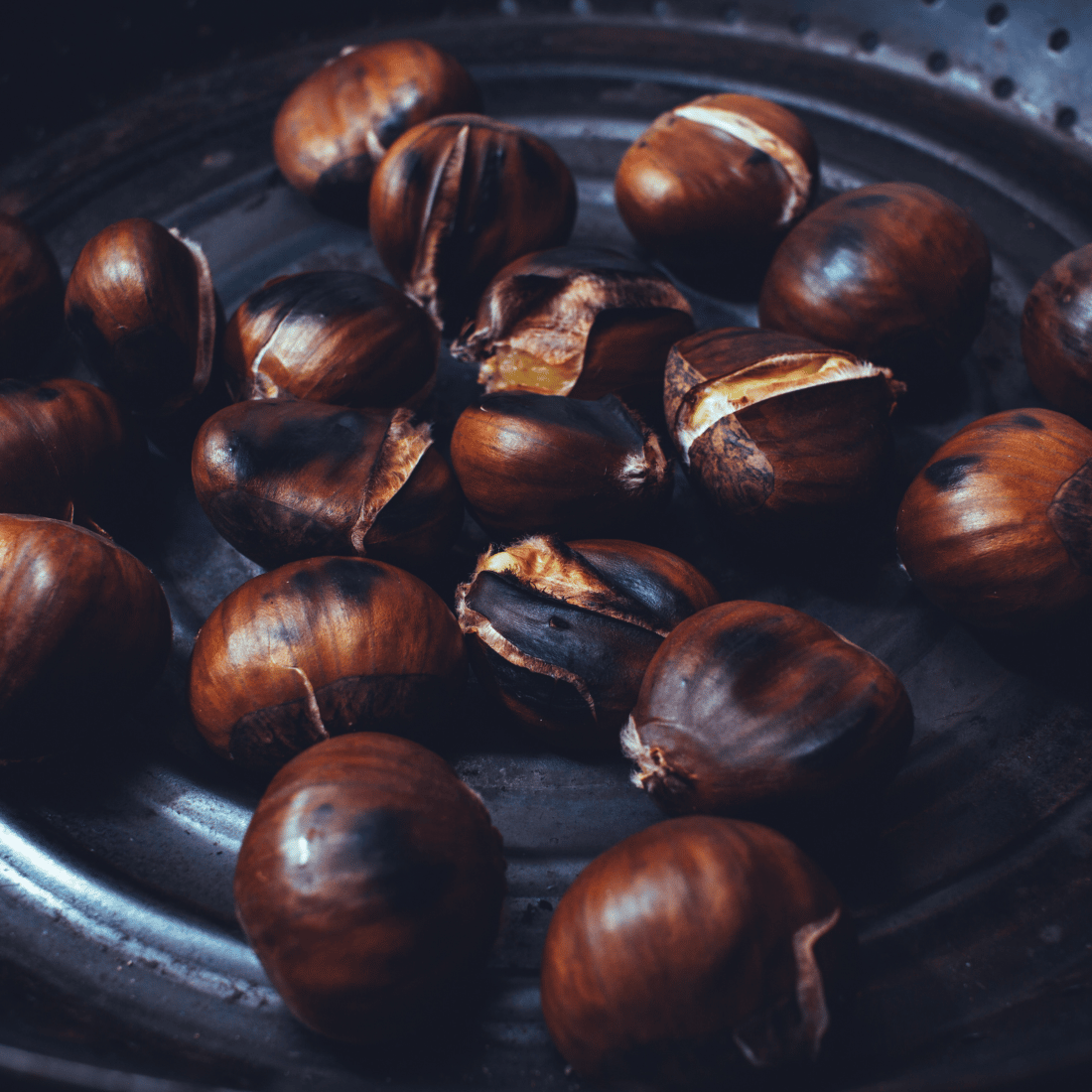 Make your own hot chocolate with marshmallows
Outside, everything tastes better!
Warm chocolate milk with marshmallows is always a good idea. So make a nice fire in the outdoor cooking stove or set the tripod in the garden and prepare yourself a nice pan of chocolate milk in the witch's kettle.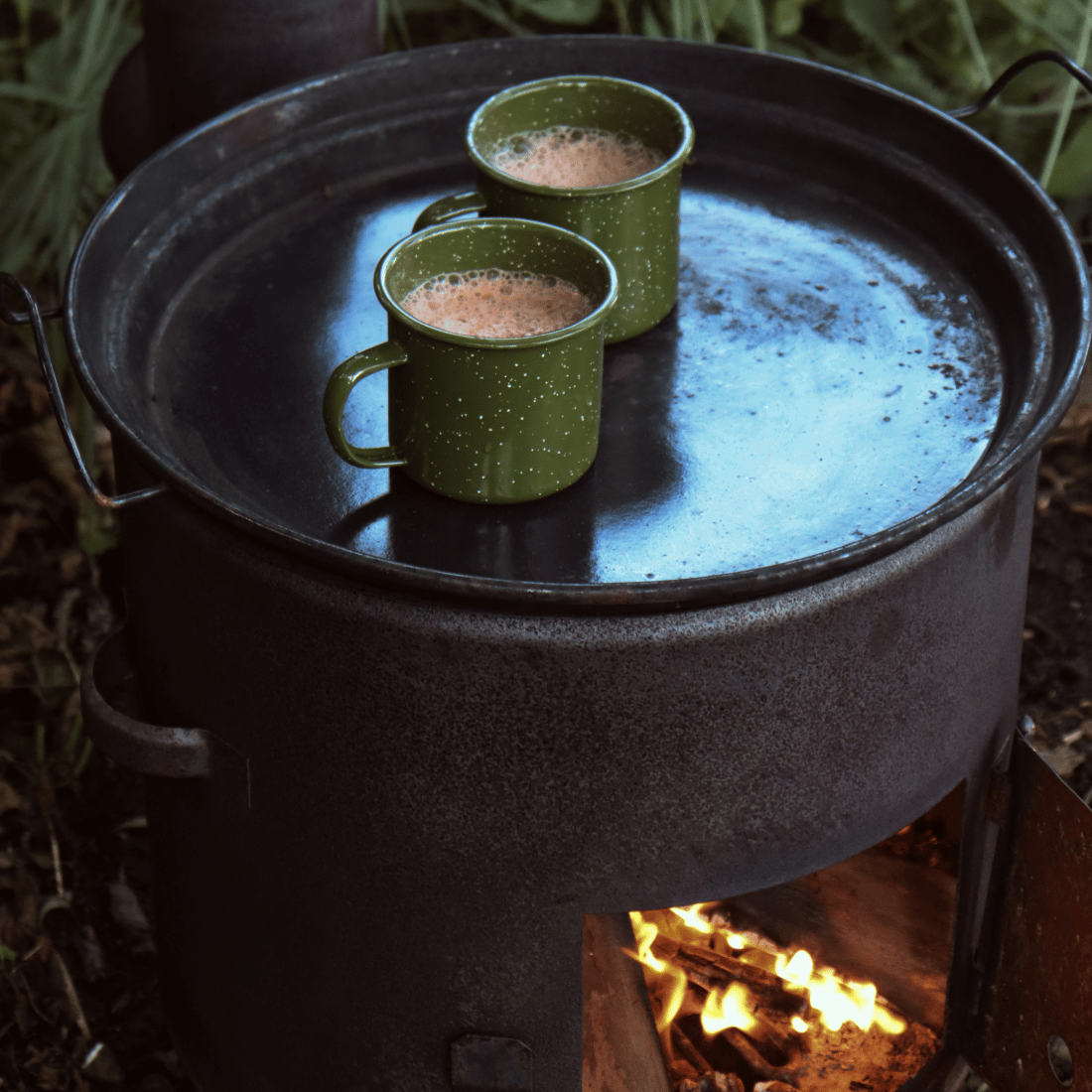 Build a nice fire in the fire bowl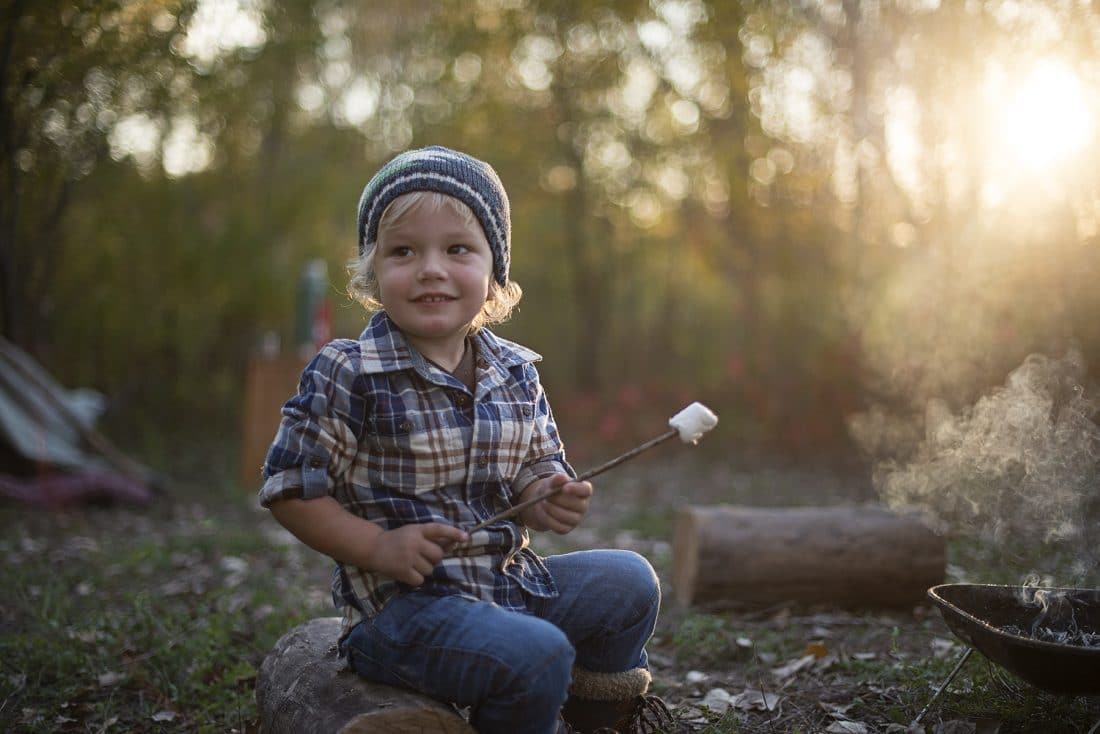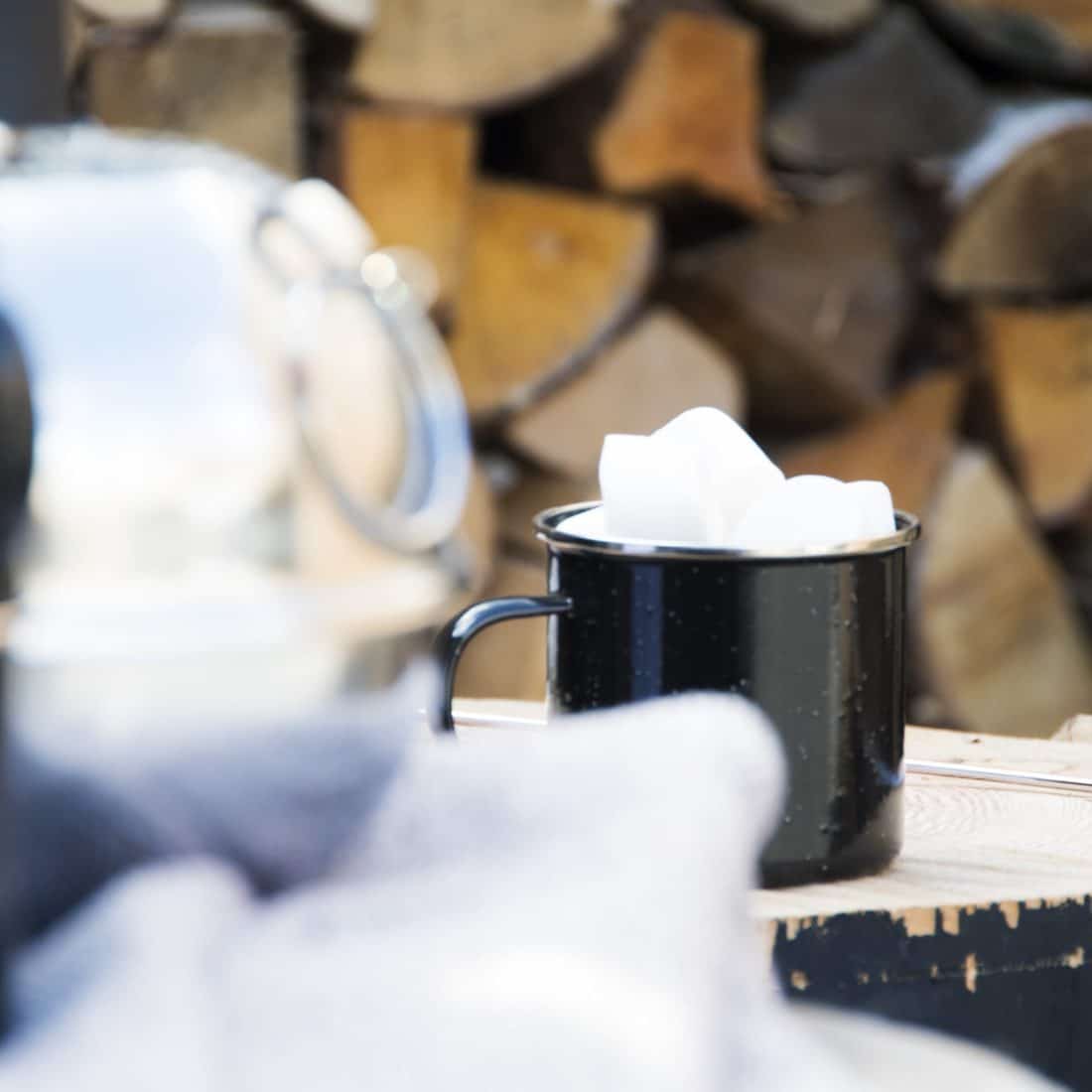 Bake your own bread in the campfire on a stick
First make your own bread dough and then wrap the dough on a stick or skewer. Roast the tastiest campfire sandwiches and have a delicious feast around the fire.
Tip: Serve a Dutch canned cheese fondue at and dip campfire sandwiches into the cheese fondue.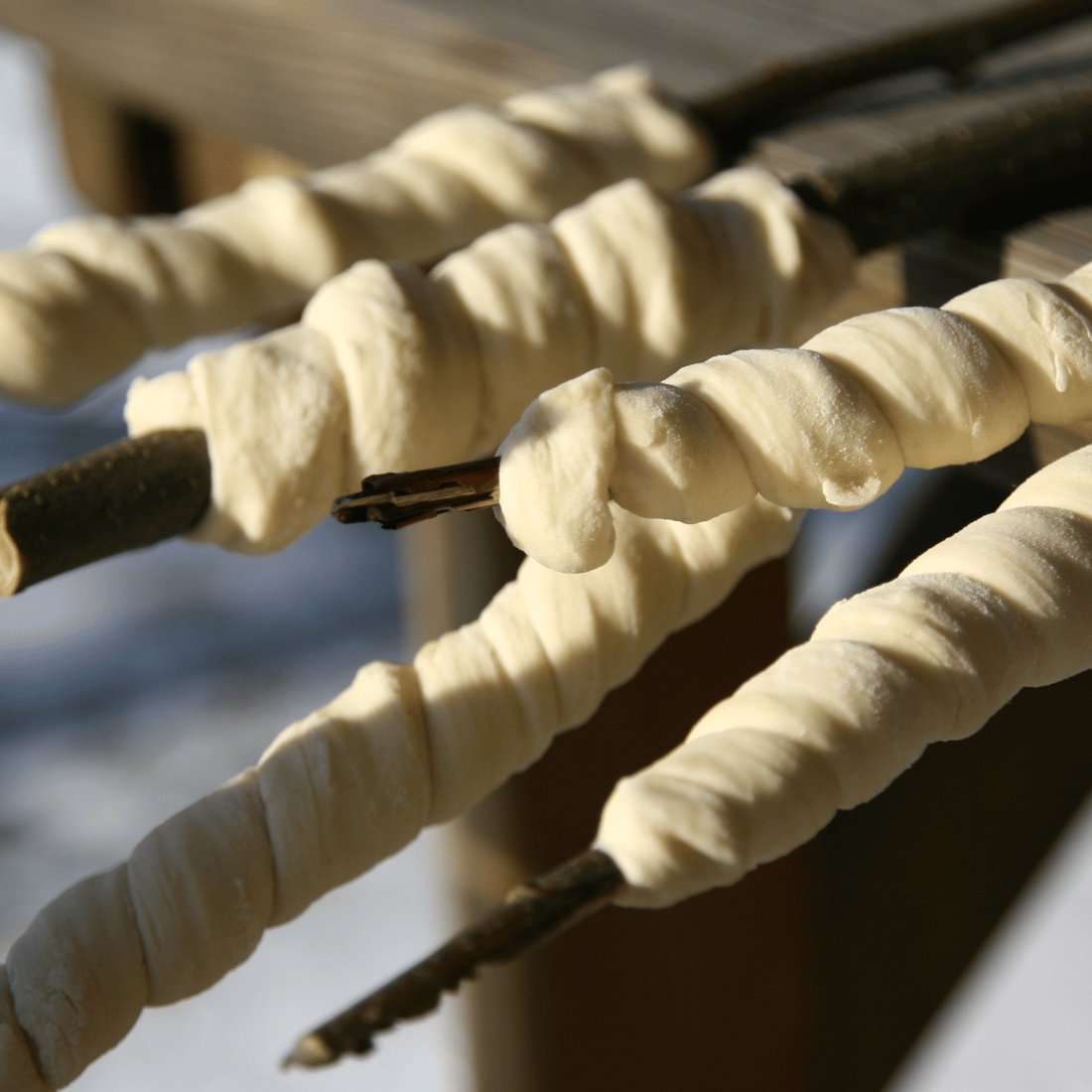 Send us your best outdoor cooking photo and win a voucher worth € 25.00
Mail your best campfire photo to info@vuurlab.nl and who knows, you might win a voucher worth €25.00
Marshmallow time!
Invite a few friends and/or girlfriends and enjoy a fun afternoon together. Under the guidance of mum or dad, make a campfire and keep the fire burning. Occasionally put a block of wood on the campfire. Thread the marshmallow onto a skewer and roast them over the campfire until they are nicely golden brown. Blow well on the marshmallow again, so you don't burn your mouth.
Enjoy a cosy marshmallow party!