The expert in outdoor cooking & fires

Free shipping from €75

Pay afterwards with Klarna
June discount at the Fire LAB. - 5% discount on the entire webshop* - Use code Summer jitters5

The expert in outdoor cooking & fires

Free shipping from €75

Pay afterwards with Klarna
De kunst van het buiten koken!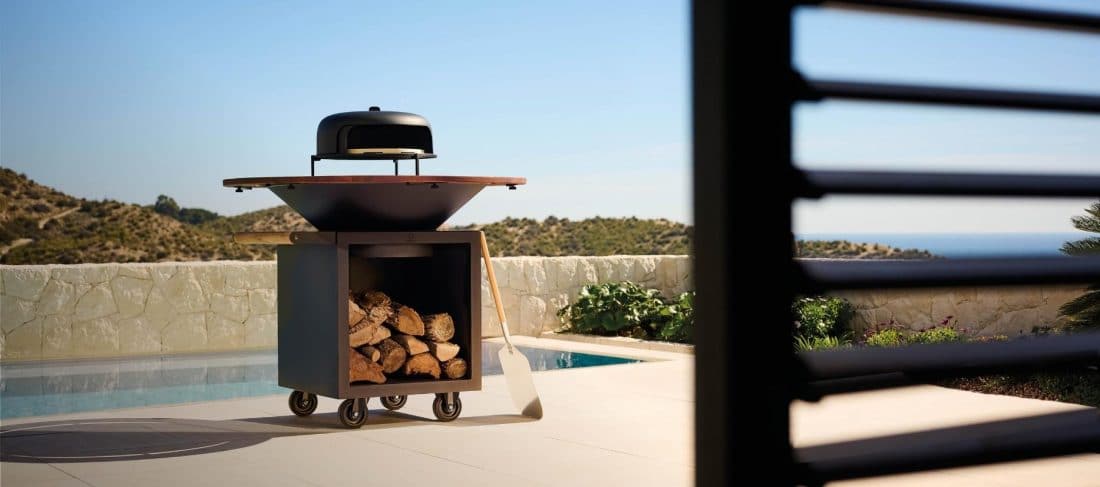 Kook vier seizoenen buiten met een OFYR Buitenkeuken!
Ben je op zoek naar een nieuwe buitenkeuken? Kies dan voor een uniforme modulaire buitenkeuken van OFYR!
BBQ en warmtebron in 1
Een buitenkeuken van OFYR is zoveel meer dan alleen een kookunit: met OFYR wordt het ook een aangename warmtebron. waar je heerlijk om heen kunt staan met familie en vrienden!
Het ontwerp van de OFYR kookunits moedigt mensen aan om zich rond het vuur te verzamelen en samen te gaan koken.
Laat je verleiden door de vlammen en breng een gezellige middag of avond door rond het vuur met familie en vrienden.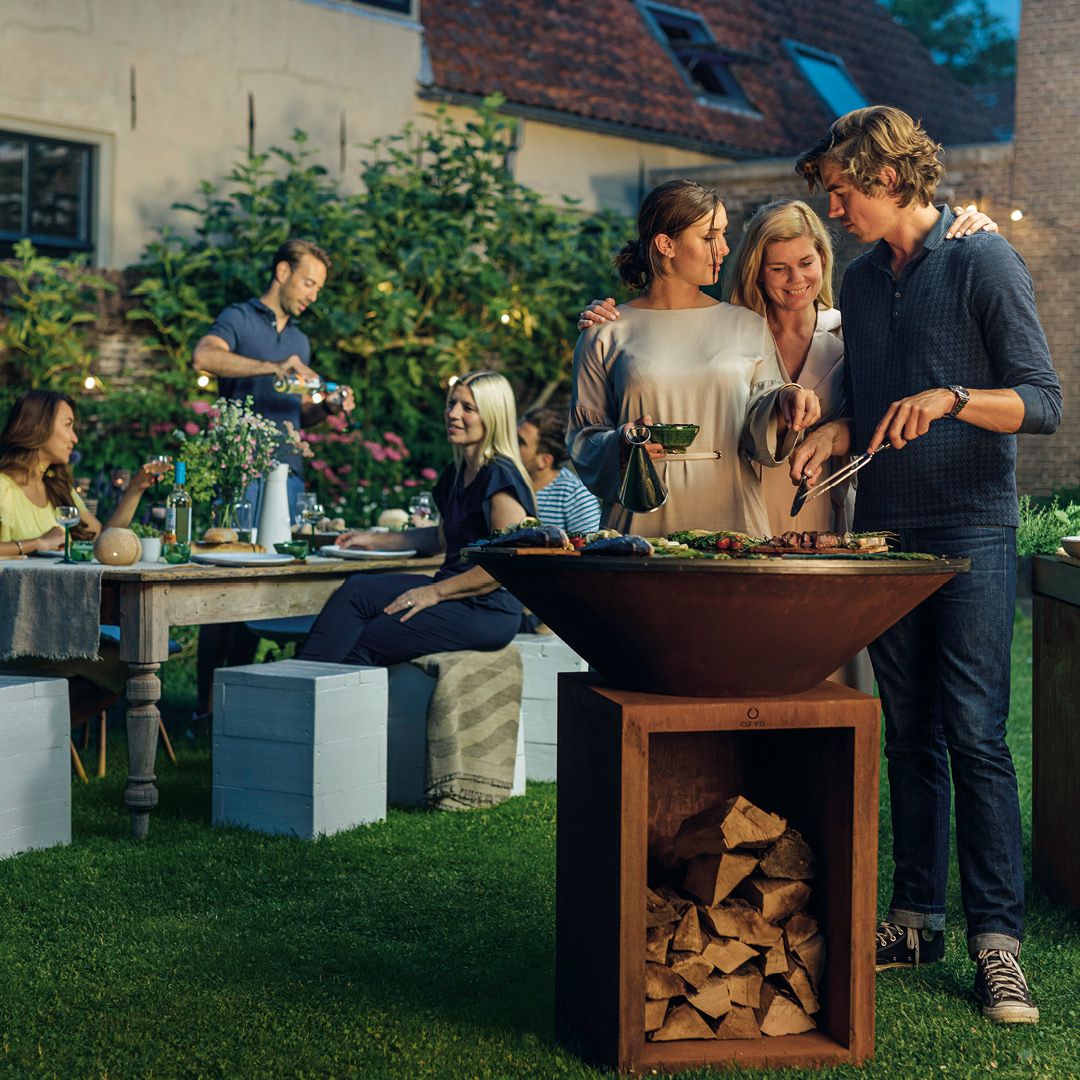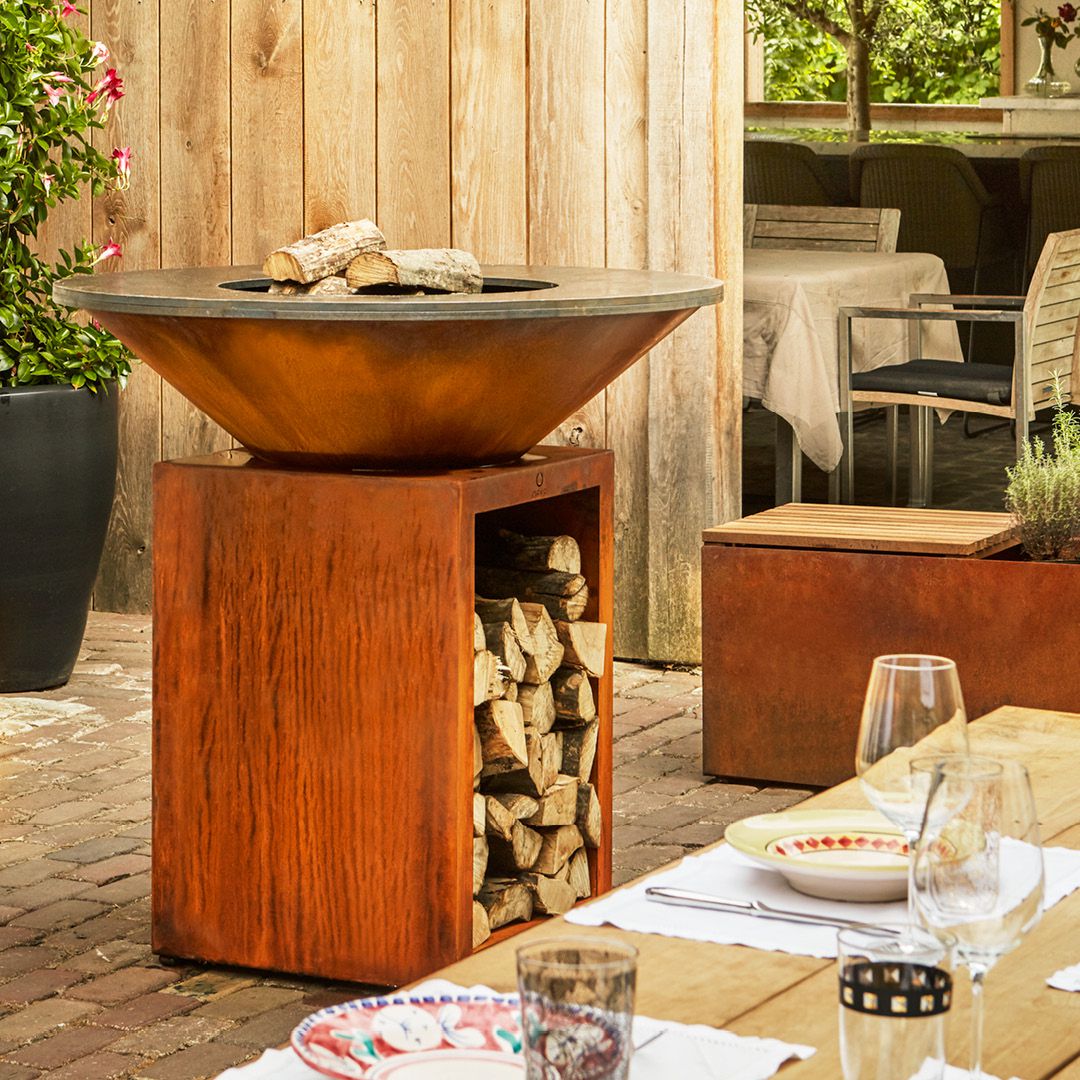 Bestel je OFYR Buitenkeuken bij het VUUR LAB.
Het VUUR LAB. is OFYR Dealer voor de Noordkop!
Bij ons kun je terecht voor een mooie buitenkeuken inclusief alle bijpassende accessoires. Kom gerust langs voor een live cooking moment en ervaar het OFYR gevoel zelf.
Let's OFYR!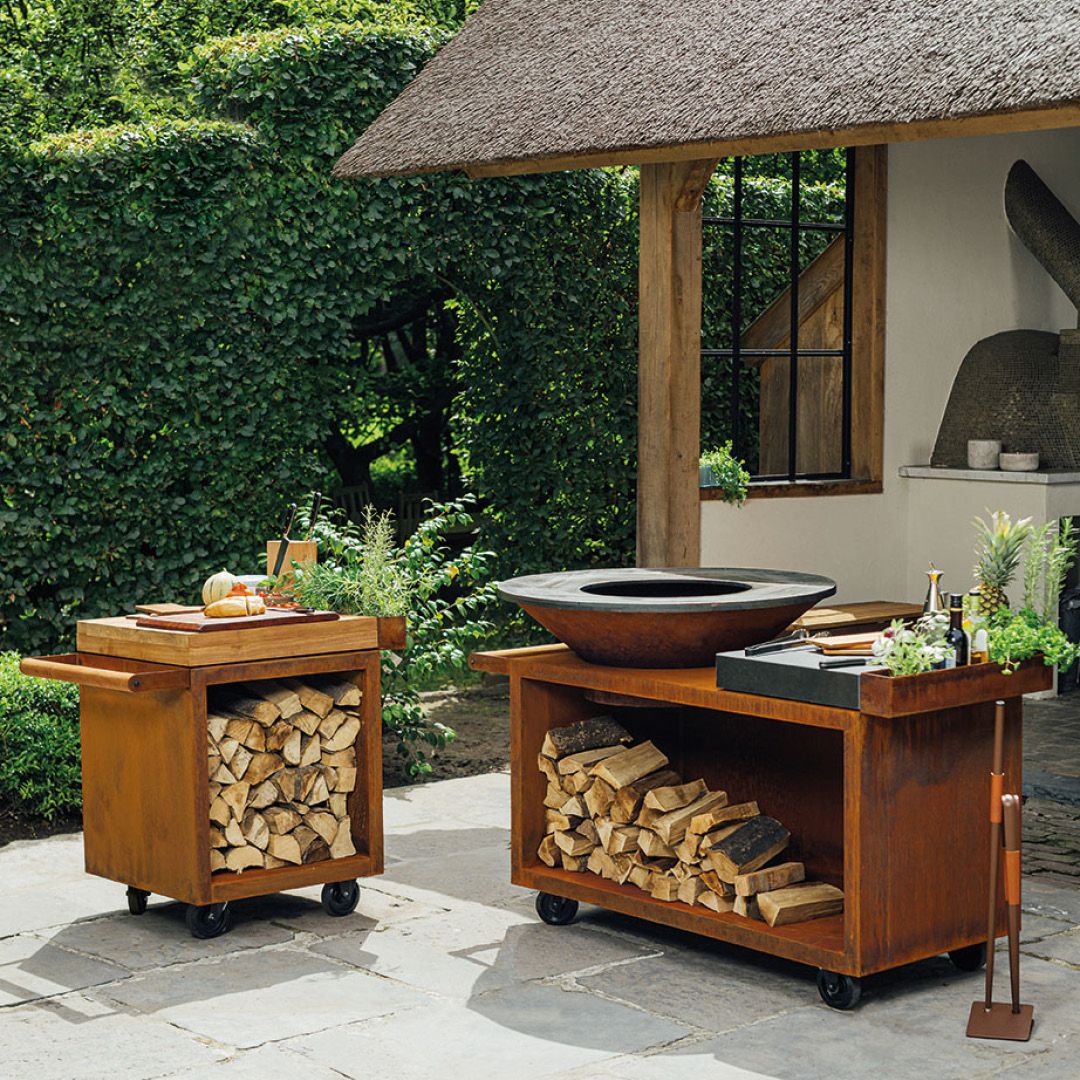 Geniet het hele jaar van buitenkoken met de OFYR!
Een OFYR buitenkeuken is de plek om te zijn!, ongeacht het seizoen - een ruimte waar je tijd kunt doorbrengen met vrienden en familie, zelfs als het weer wat kouder wordt.
Wat ga jij bereiden op de plancha van de OFYR?
Met de OFYR kun je eigen alles bereiden wat je in een reguliere keuken ook doet! Er zijn heel veel mooie accessoires verkrijgbaar die je buitenkook beleving compleet maken. Je kunt onder ander kiezen uit een OFYR Pizza oven, rotisserie-set, fire guard ring en gietijzeren pannen.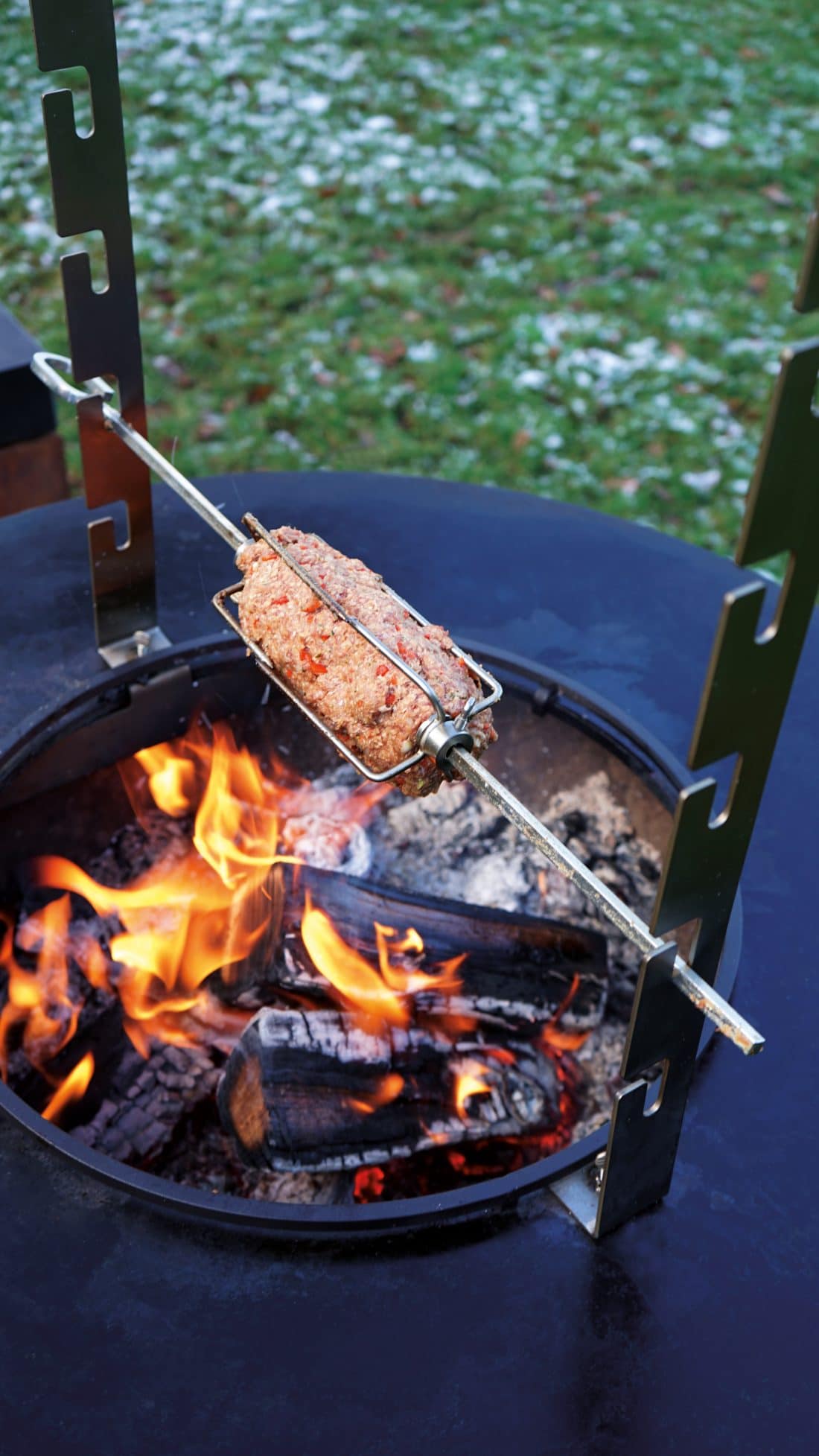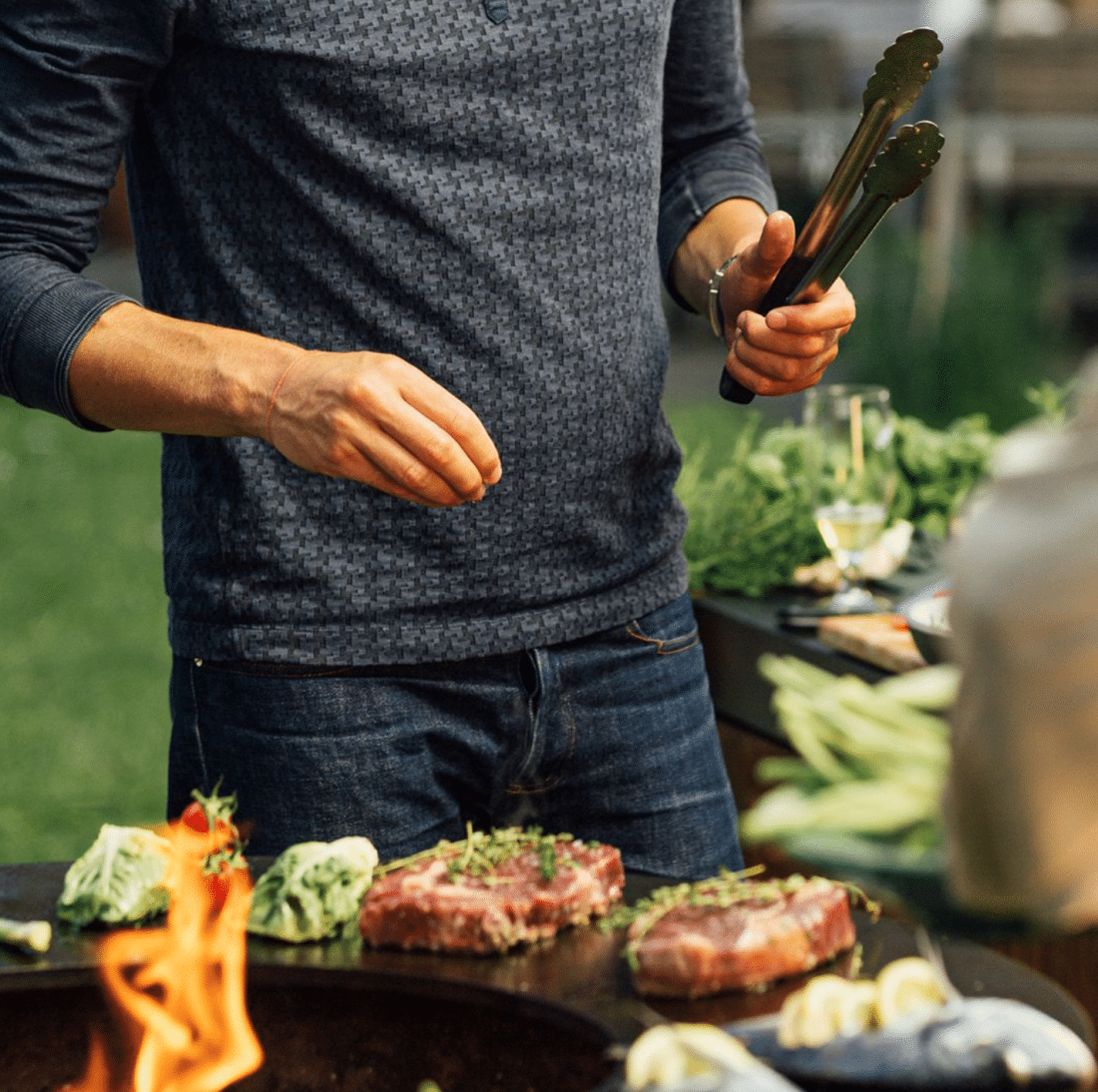 Kook als een PRO met de OFYR Accessoires
Om als een echte BBQ Pro buiten te koken, heb je wel het juiste gereedschap nodig! Bekijk alle must-haves en bestel je OFYR accessoires online bij het VUUR LAB.
Dit begint met de juiste uitrusting zoals een mooi leren schort, een spatel, hittebestendige BBQ handschoenen, Buffadoo set,  BBQ tang of een goed gevulde oliekan.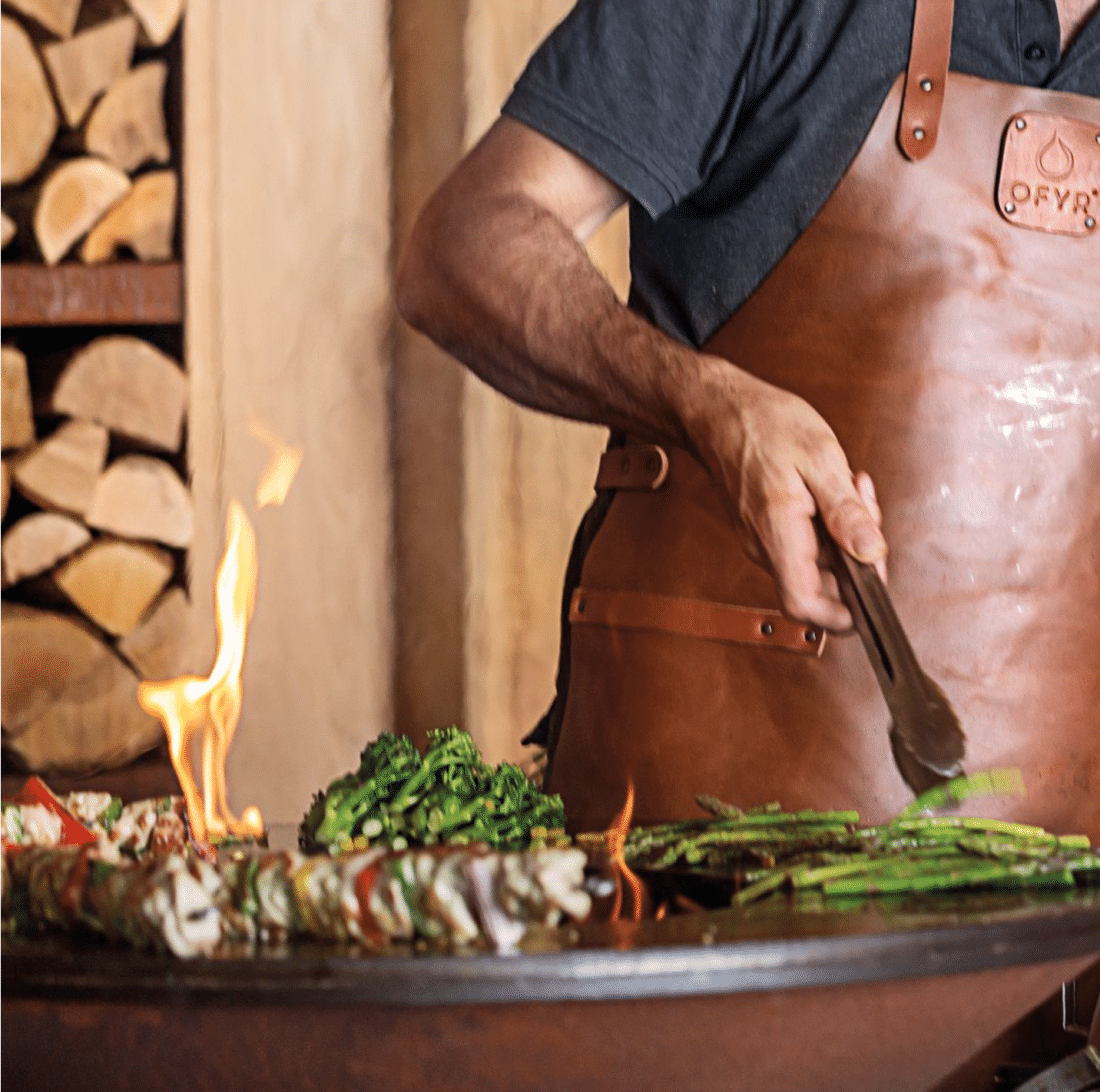 Steek met gemak je vuur aan met de Buffadoo Set van OFYR
Als je moeite hebt om je vuur aan te steken, is de Buffadoo Set het gereedschap voor jou.
De BUFFADOO set bestaat uit een blaaspijp en een stevige tang/poker, die je helpen zuurstof in de OFYR vuurkorf te leiden.
De items in de set helpen je het vuur te reguleren en de rook te minimaliseren. Met de tang kun je ook gemakkelijk meer hout toevoegen tijdens het koken.