The expert in outdoor cooking & fires

Pay afterwards with Klarna
November korting bij het VUUR LAB. 5% discount on the entire webshop* - Use code WinterBBQ5

The expert in outdoor cooking & fires

Pay afterwards with Klarna
Cooking on a smoking board is a culinary experience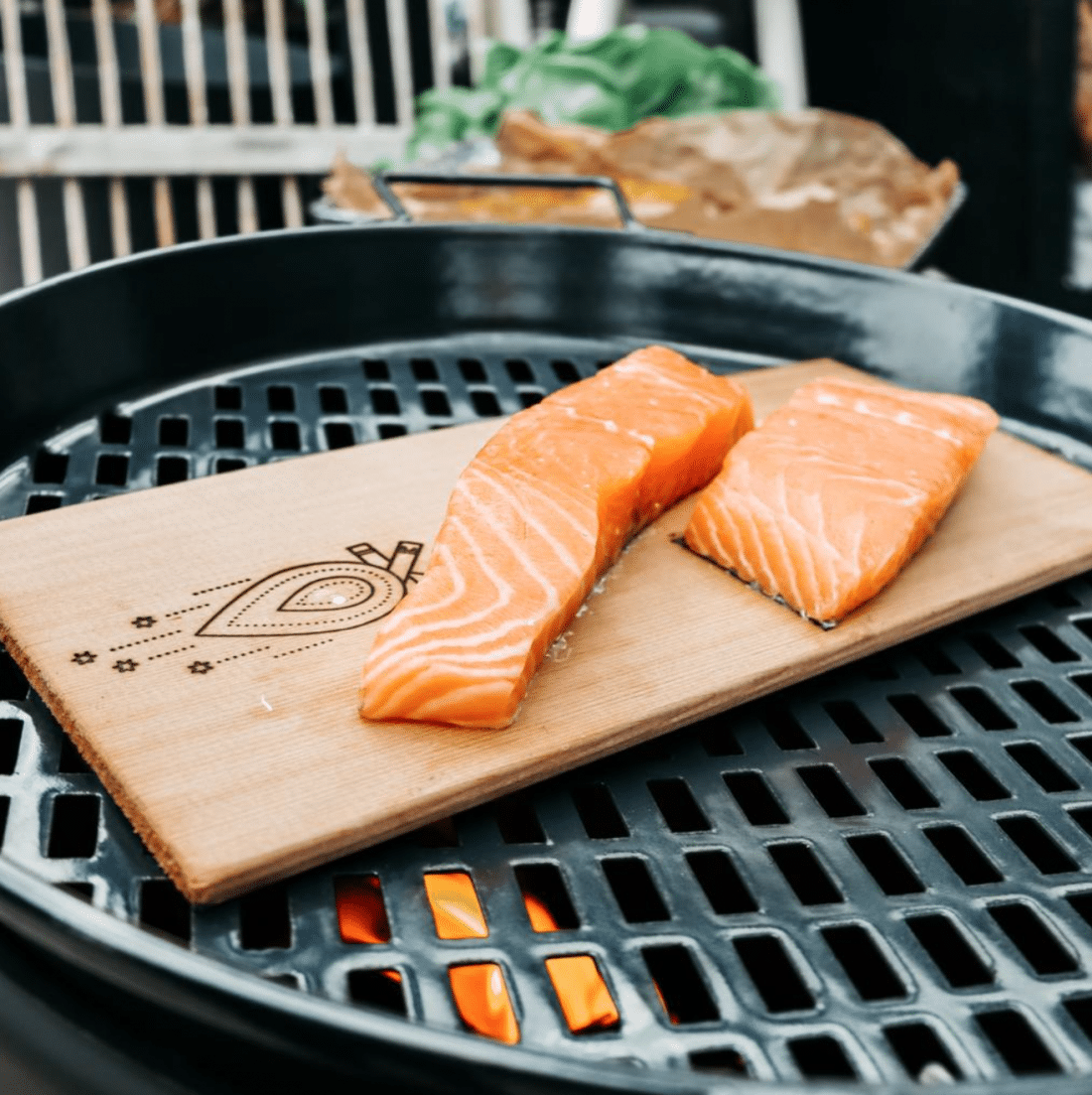 Cedar gives a unique, heavenly aroma to your BBQ dishes.
On a cedar smoking board, you can enjoy cooking and barbecuing outdoors. The cedar smoking board's flavour and presentation are unique.
Heating on the BBQ gives the dish an extra subtle cedar flavour.
Delicious in combination with a fresh piece of fish, meat, vegetables and fruit. You can also serve it smoking board use to smoke up a nice cheese such as camembert, brie or a creamy goat's cheese.
Smoking boards originated in Canada, where this technique has been used since the Indians.
From ancient times, people have been cooking on wood and smoking and grilling with cedar.
The Tapas smoking board is a must-have for anyone who loves working with the kamado!
These tapas smoking boards are also widely used for restaurants with a Green Egg or other ceramic BBQ.
Cedarwood from Canada has a high content of natural essential oils!
This will give your BBQ tapas dishes a smoky and spicy aroma.
The Tapas smoking boards are thicker than the larger smoking boards we sell in the webshop, these smoking boards are 200x100x15mm.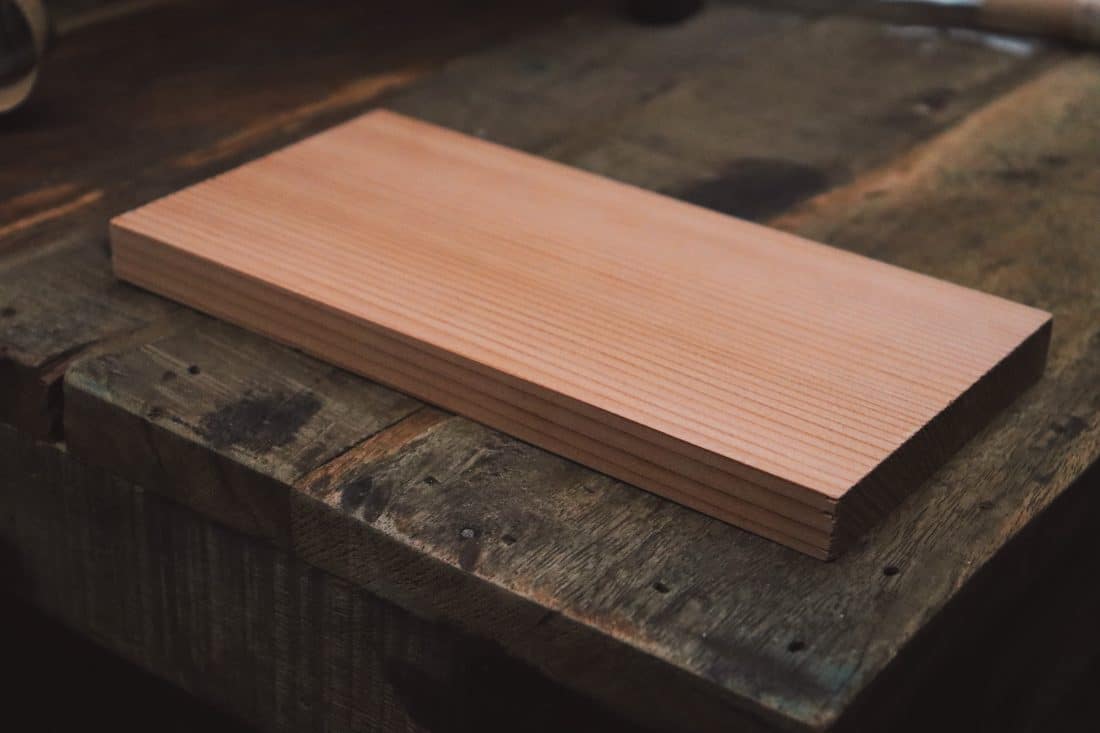 Give your dish a rich, natural flavour with a cedar smoking board
The specific aroma of the cedar wood soaks into the BBQ dish and enriches the flavour of the ingredients.
If you cook on a smoking board then you are choosing low-fat cooking.
You can eat the grilled dishes straight from the smoking board food.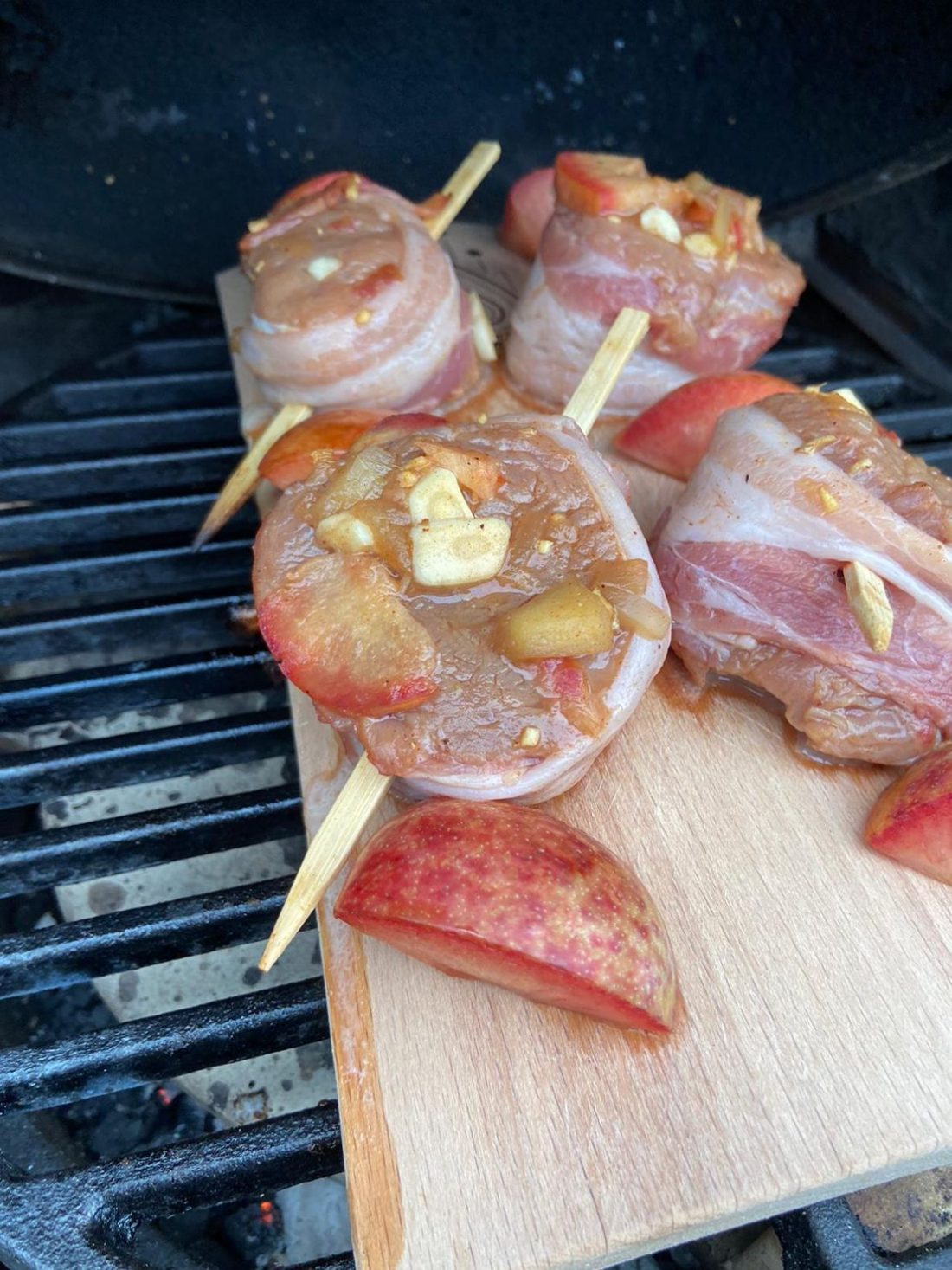 Cooking on a smoking board is a culinary experience
If you are going to grill and cook with a smoking board you soon find out that it is a culinary experience.
Prepare tasty and healthy meals on the cedar smoking board and experiment to your heart's content to create new, unique dishes with the BBQ, Kamado, outdoor cooking stove or smoker.
We would like to sum up the great features of the cedar smoking board for you:
Unique Taste
Low-fat cooking
Natural way of preparation and cooking with fresh ingredients is something that makes the Smoking Board special!
A Smoking Board can be used very well on your Kamado barbecue, outdoor stove, smoker and the OFYR!
Have we inspired you? Then check out the range of smoking boards
Shelf grilling on the OFYR's plancha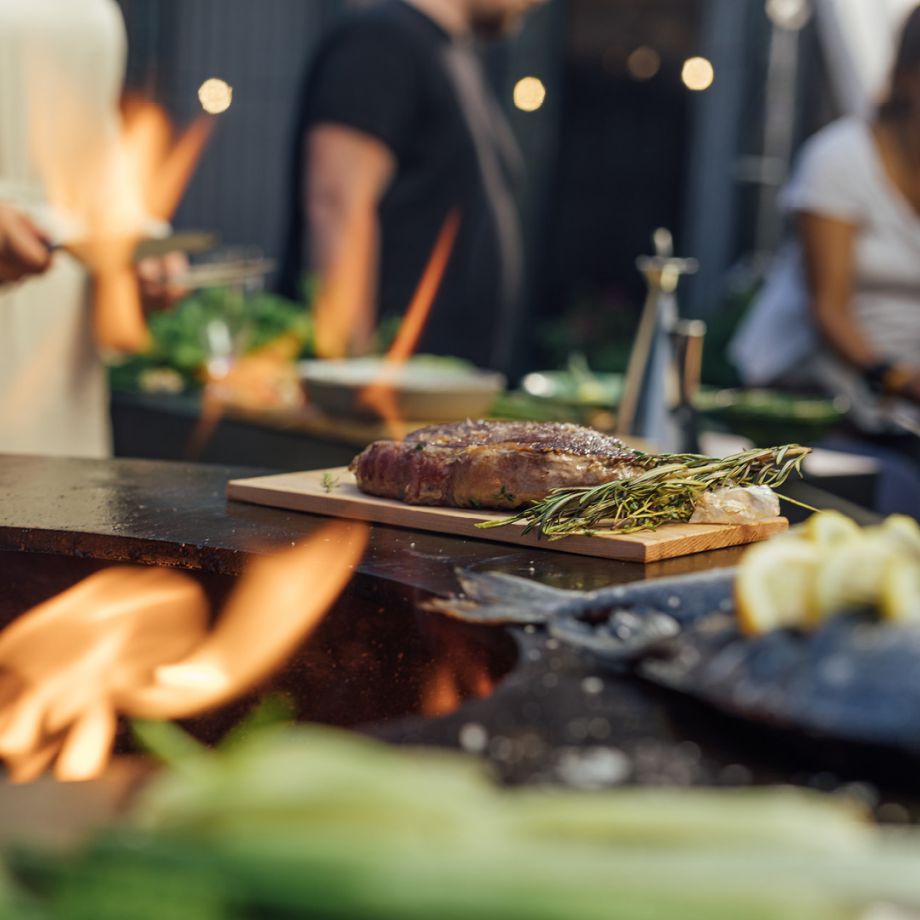 The plancha of the OFYR outdoor kitchen lends itself well to plank grilling with a smoking plank!
Discover the new way of outdoor cooking and prepare the tastiest dishes outdoors on the OFYR. The flavour of real wood soaks into your dish and the overall experience of cooking with real fire is a fantastic one.
What BBQ dish will you prepare with a smoking plank on the OFYR plancha?