The expert in outdoor cooking & fires

Pay afterwards with Klarna
November korting bij het VUUR LAB. 5% discount on the entire webshop* - Use code WinterBBQ5

The expert in outdoor cooking & fires

Pay afterwards with Klarna
Relaxation, being outside together and the magic of a wood fire in the garden
Top-notch quality time in your own garden
Outside, everything really does taste better!
Whether you prepare fish, Veggies or a nice piece of meat, anything prepared over a fire just always tastes good.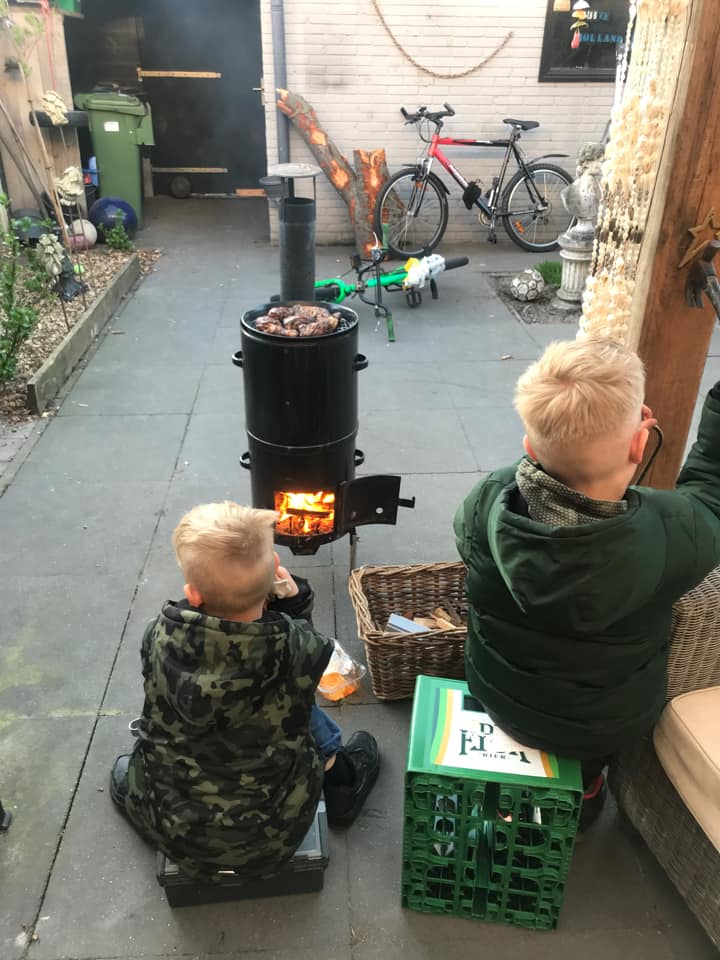 Even if you have kids, you can go into the garden together and enjoy fresh food prepared on a real wood fire.
Cooking with your kids is top-notch quality time for all parents, in our opinion! It really does bring something enchanting with it. With the VUUR LAB. outdoor cooking collection you can create a nice meeting place in the garden and enjoy outdoor dining, outdoor cooking and fires with the whole family throughout the four seasons.
In the outdoor cooking set with smoking barrel you can smoke a fish like a mackerel or a nice piece of salmon. Roast potatoes in the coals and grill chicken skewers on the grid provided.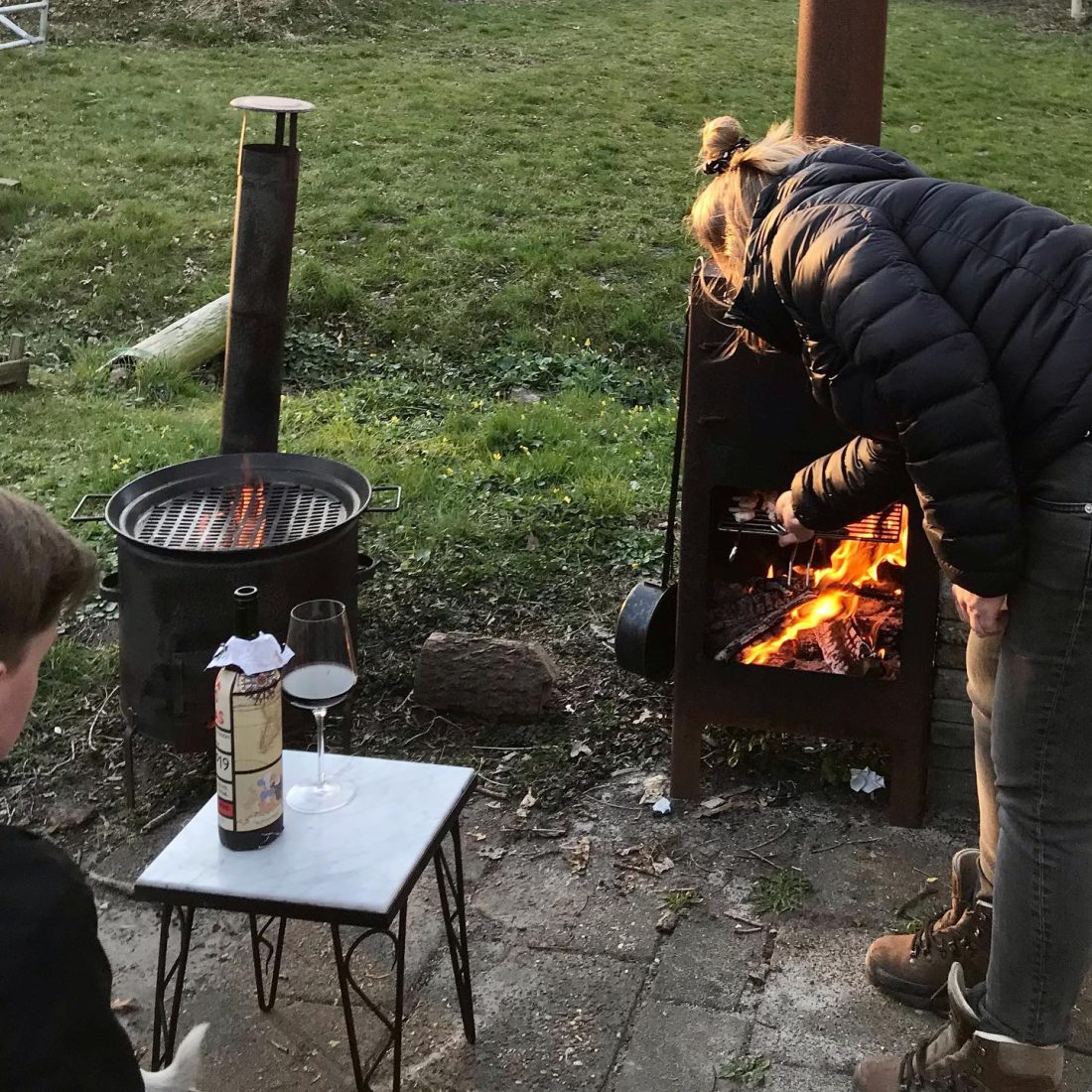 Which outdoor cooking set will you choose? 
After a wonderful day outdoors, it is extra nice to gather around a nice fire and enjoy the dancing flames and freshly prepared food together.
The Outdoor oven by Weltevree is a beautiful all-rounder!
Prepare, for example, parcels of Chinese cabbage with fresh herbs in the oven, grill fresh prawns on the grill and serve it all together with a fresh salad.
We like to use an outdoor oven in addition to the Outdooroven cooking stove of the VUUR LAB.
You can use this cooking stove to heat a pan of soup or make hot chocolate in the witch's cauldron. The kids can also bake a tasty bread on a stick or mier-sweet marshmallows for dessert, hmmmm.
Which outdoor cooking set will you choose?
It remains incredibly fun to receive such cool photos from our clients.
Do you also get the urge to get to work with real fire and the heksenketel?
With code Buitenkoken10, you will receive 10% discount throughout the month of April!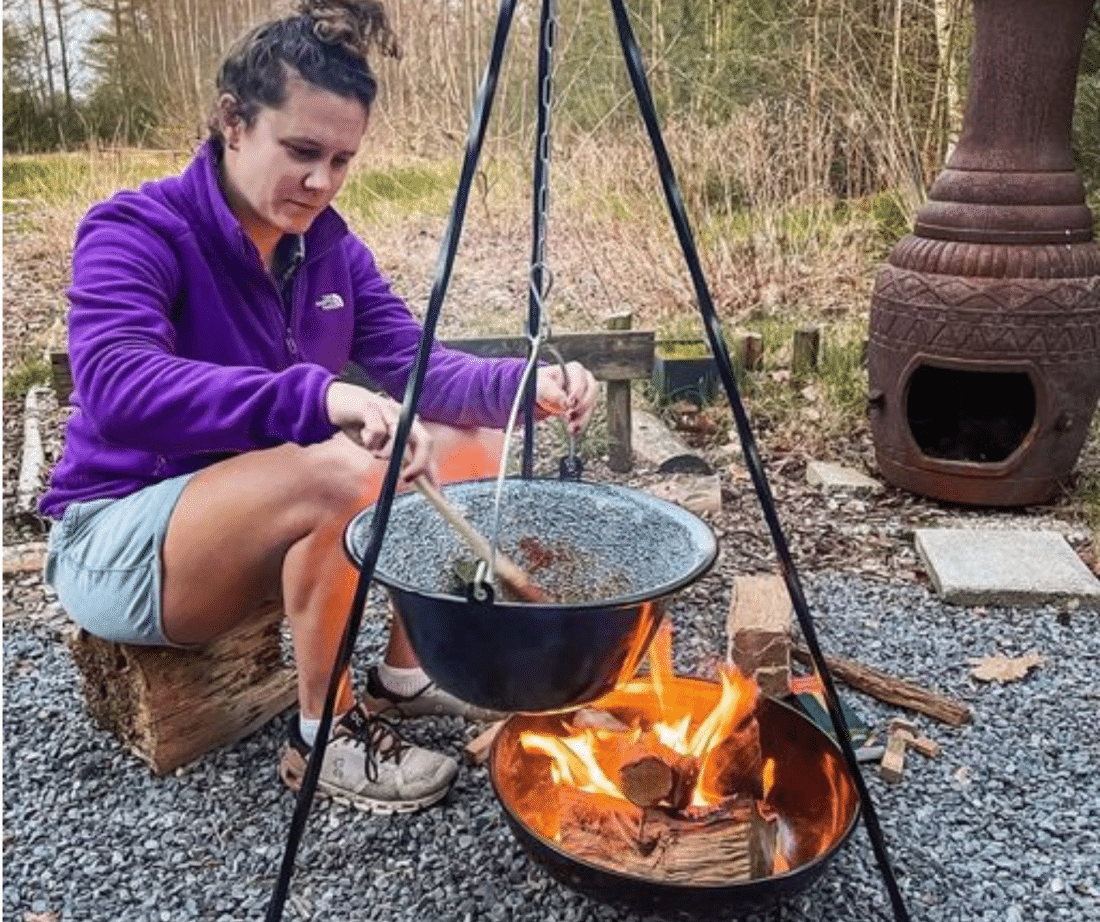 Try the tastiest organic BBQ herbs from Sonnentor now
Sonnentor has developed six organic spice mixes to use while barbecuing. Discover them all and order the Grill six pack