The expert in outdoor cooking & fires

Pay afterwards with Klarna
November korting bij het VUUR LAB. 5% discount on the entire webshop* - Use code WinterBBQ5

The expert in outdoor cooking & fires

Pay afterwards with Klarna
Organiseer een gruwelijk leuke Halloween party
Bloederige kampvuurverhalen tijdens Halloween rondom het vuur
Maak dit jaar een kerkhof van je tuin. Maak vuur in de vuurschaal en steek veel kaarsjes aan en creëer een magische sfeer .
In de struiken en bomen kun je een aantal spooky items hangen, die 's avonds oplichten in het donker.
Order the Halloween buitenkook-set met korting en zorg dat je alle ingrediënten in huis hebt voor een bloederige stoofpot met paddestoelen en hersenen en bereid deze in de heksenketel tijdens een spannend ritueel.
Brrr.....wel eng hoor in het donker op een kerkhof!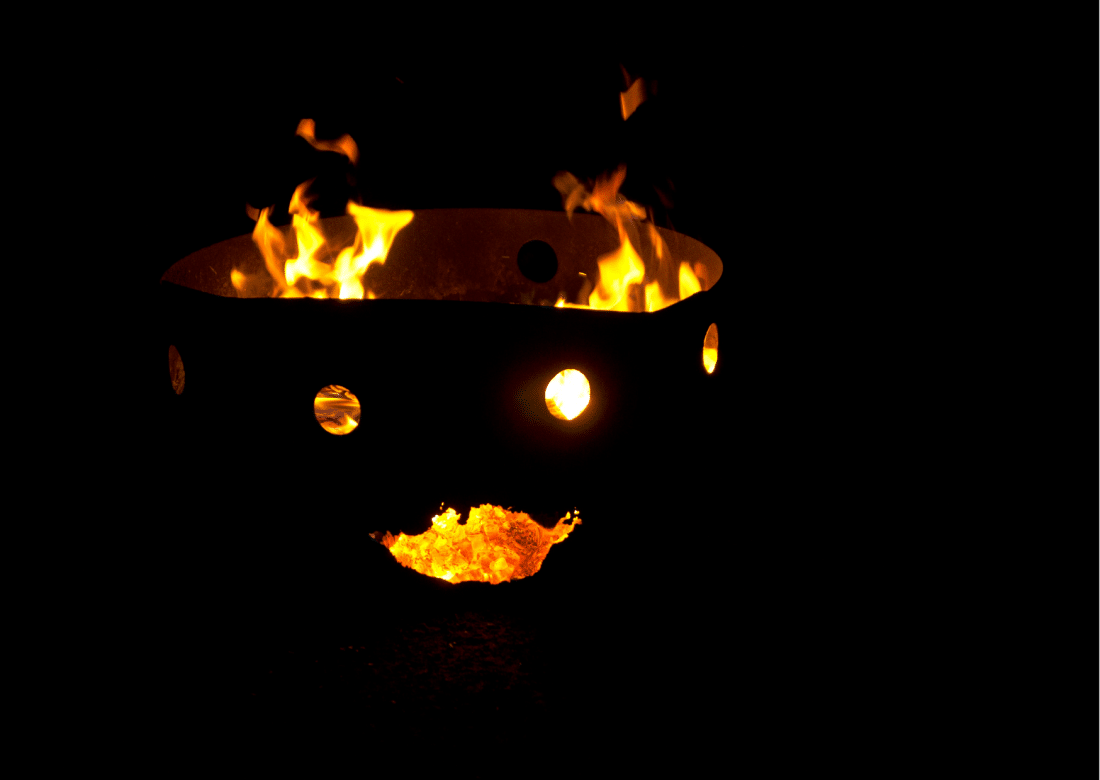 RECEPT: Creepy Witch Fingers 
HAPPY HALLOWEEN!
Ben je op zoek naar een gruwelijke traktatie om je familie en vrienden de stuipen op het lijf mee te jagen? Probeer dan deze griezelige heksenvingers uit het boek MAN. EAT. PLANT.
(eigenlijk zijn dit super lekkere en vredige amandelkoekjes en niets engs aan).
Super eenvoudig te maken & dramatisch effect gegarandeerd!
Voor +/- 25 Creepy Witch Fingers.
INGREDIENTEN
300 g tarwebloem
100 g amandelmeel
100 g fijne lichtbruine suiker
1/2 tl zout
1 zakje bourbon vanille suiker
200 g plantaardige bakboter, in blokjes
1 tl echte bitteramandelextract
1-2 el water
Ca. 25 blanke amandelen of amandelhelften
Frambozenjam
Voor extra dramatisch effect: voeg wat blauwe spirulinapoeder toe!
BEREIDING in de OUTDOOROVEN 
Verwarm de Outdoor oven op 175 C.
Meng bloem, amandelmeel, suiker, zout en vanillesuiker in een kom.
Voeg boter toe en wrijf met je vingertoppen door het mengsel.
Voeg amandelextract en meng tot het een deeg vormt.
NIET KNEDEN!
Kneden zal teveel glutenstrengen ontwikkelen waardoor de koekjes taai kunnen worden.
Voeg vervolgens 1 el water toe en als het deeg te droog blijft nog wat water. De trick is om een deeg te vormen met je vingertoppen zonder echt te kneden met je handen. Dit zal alle verschil maken en zorgen voor heerlijke, shortbread-achtige en brossige koekjes.
Vorm uit het deeg ca. 25 'vingers'. Dip de amandelen in frambozenjam en plaats ze op de vingers als nagels. Smeer ook wat jam rondom de amandelen.
Bak de vingers in de Outdooroven 15-20 minuten, of tot ze goudbruin en gaar zijn.
Voor extra dramatisch effect:
Meng spirulinapoeder met een klein scheutje water en strijk over de amandelnagels als de vingers nog warm zijn.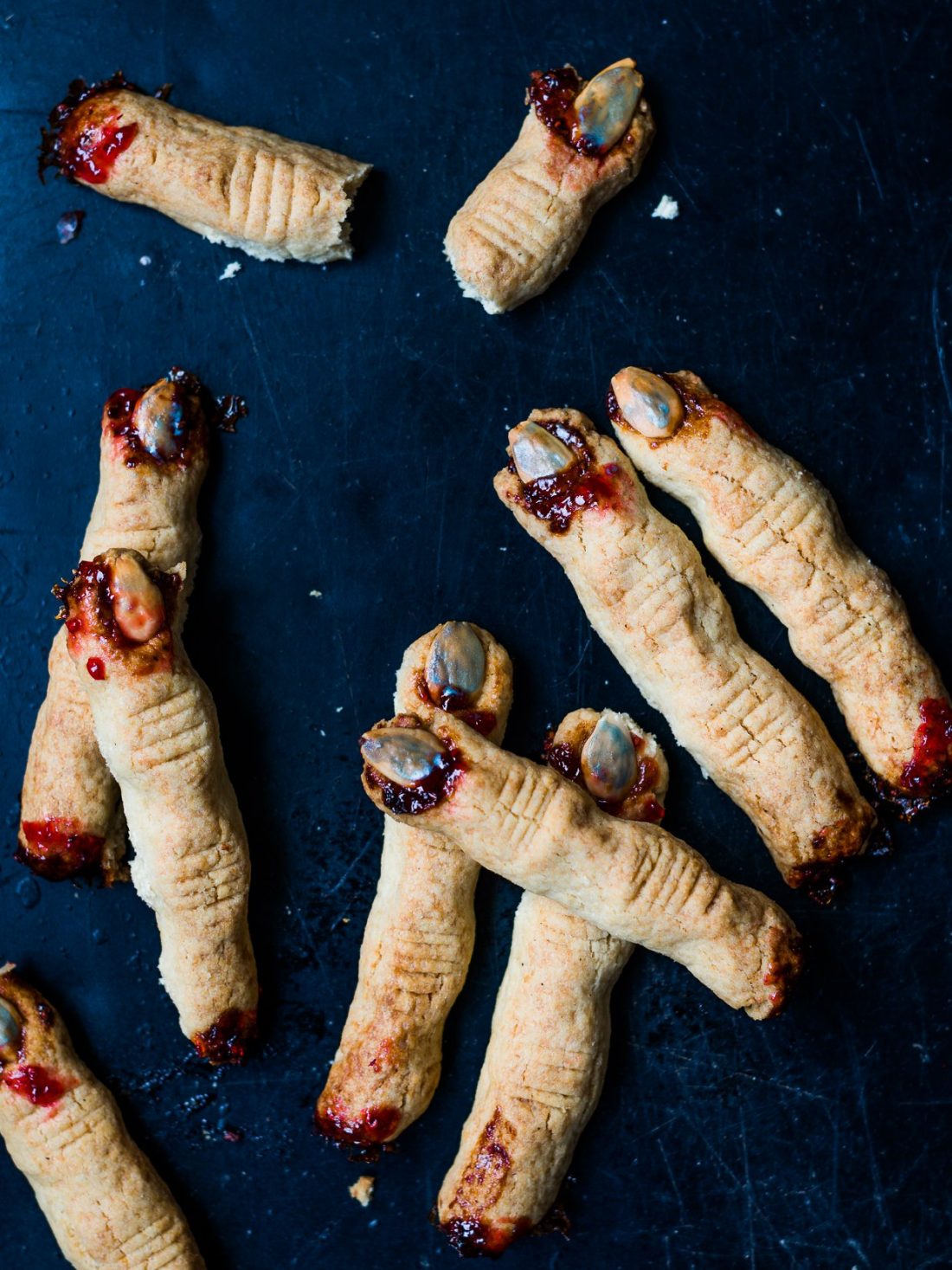 Spannende muziek om te griezelen
Maak het extra griezelig en maak alvast een Halloween playlist op Spotify of Soundcloud zodat je tijdens jouw Halloweenparty de hele avond kunt genieten van spannende tunes.
Veel plezier!