The expert in outdoor cooking & fires

Pay afterwards with Klarna
November korting bij het VUUR LAB. 5% discount on the entire webshop* - Use code WinterBBQ5

The expert in outdoor cooking & fires

Pay afterwards with Klarna
Ontdek de Master Chef set van het VUUR LAB.
OUTSIDE, EVERYTHING TASTES BETTER!
Now start real outdoor cooking on a real fire with this VUUR LAB. Master Chef set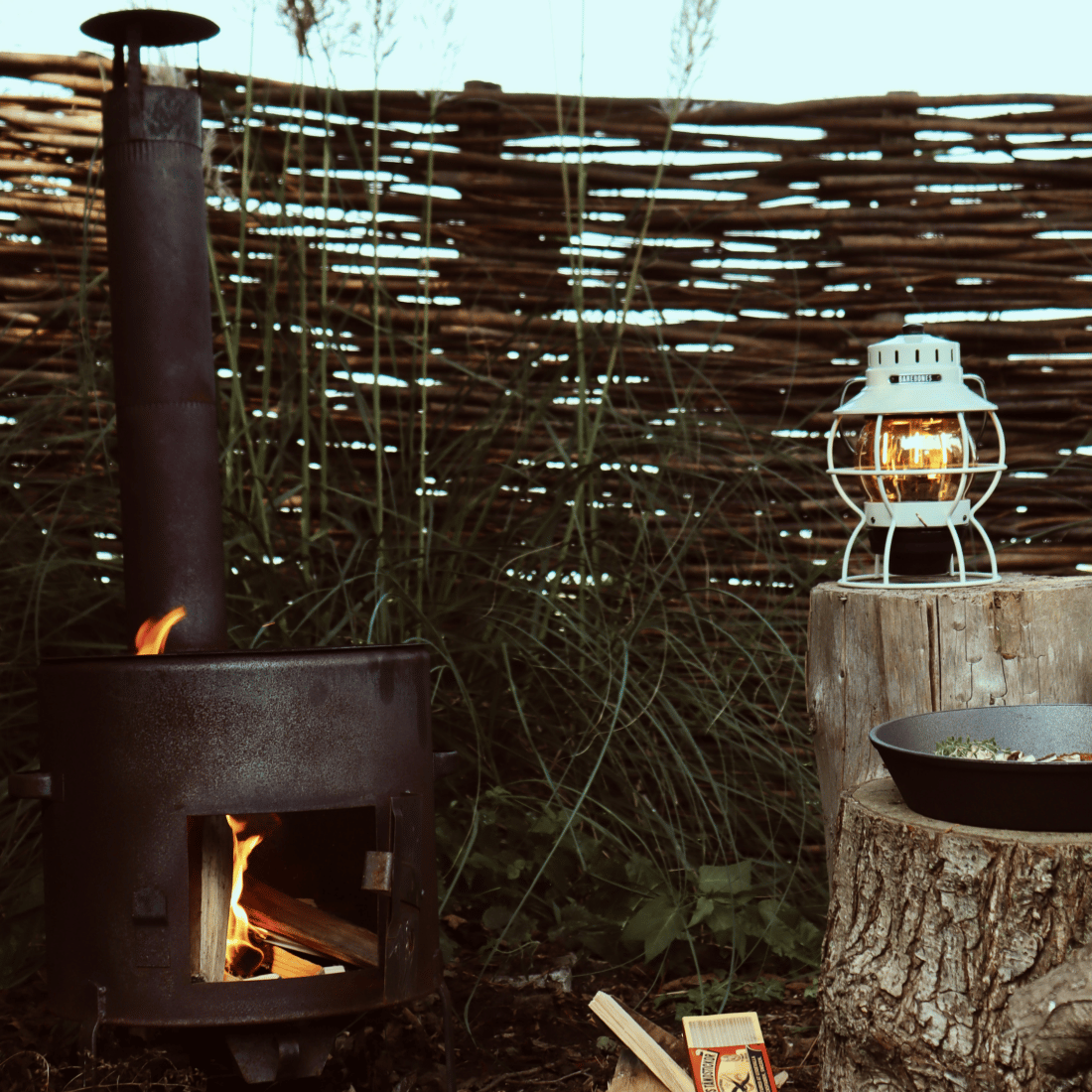 De beste keuze voor de echte buiten kook liefhebber!
The Master Chef set van het VUUR LAB. is een compleet pakket met hierin alles wat je nodig hebt om fijn buiten te koken. Met de buiten kookkachel ø36 kun je fikkie stoken en buiten koken.
In dit Master Chef pakket zit een stoere BBQ Buiten kookkachel, luxe gietijzeren wok pan, bakplaat, barbecue handschoen en lange houten lepel om goed te kunnen roeren. Super leuk om cadeau te geven en/of te krijgen.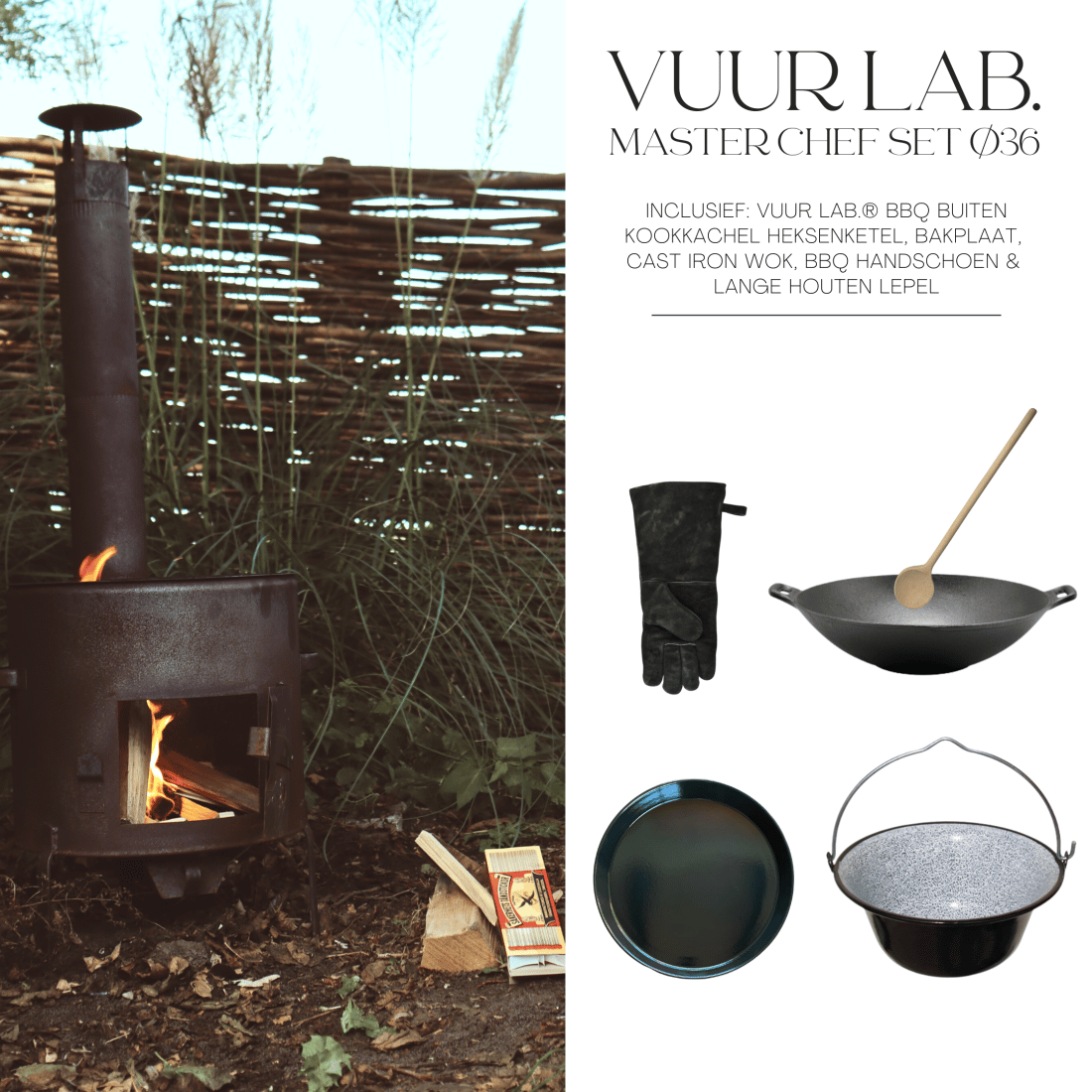 Buiten koken & Fikkie stoken
Beleef de mooiste vuuravonturen in je eigen tuin. Shop lokale producten, kies verse ingrediënten uit en bereidt samen met het hele gezin een heerlijke maaltijd op echt vuur.
Maak bijvoorbeeld een lekkere kruidige stoofpot in de heksenketel. Iedereen kan mee doen. Snijder, roerder, stoker...
Geniet samen van een gezellige middag met als afsluiting een heerlijke beloning rondom het vuur.
Na het eten kun je nog fijn nagenieten van de warmte. Schenk nog een lekker drankje in en leg nog een extra blokje hout op het vuur.
The griddle kun je ook als deksel gebruiken om de kachel af te sluiten, en de rook beter te begeleiden.
Veel buiten kook plezier met de Master Chef Set!
Team VUUR LAB.
Wat ga jij bereiden in de VUUR LAB. heksenketel?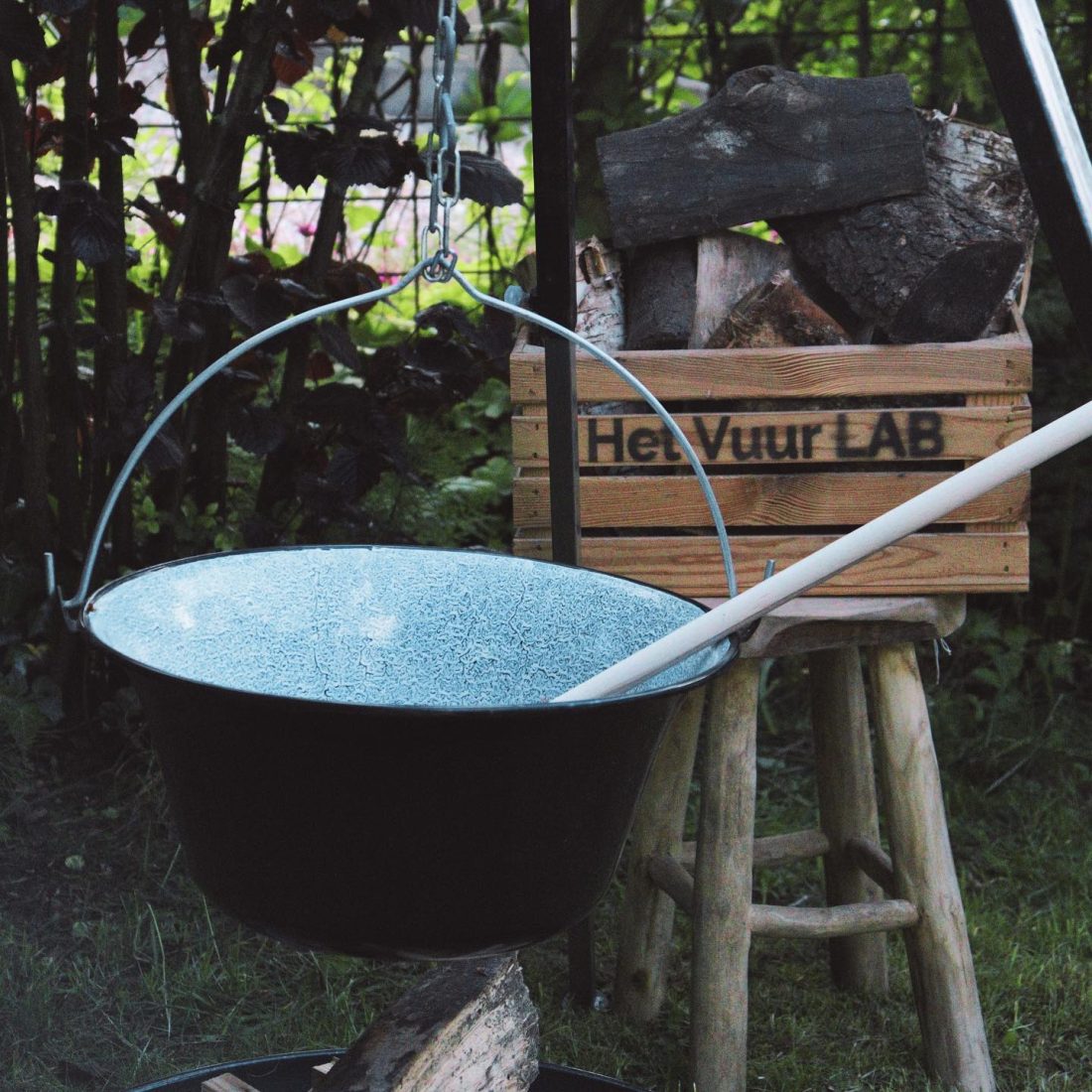 In de Master Chef set zit een mooie grote heksenketel! Hiermee kun je soepen, stoofpotten, lekkere Curry's en warme choco of een glühwein in bereiden.
Bereidt een mooi stukje vlees op de buiten kookkachel
Hou jij van vlees? Dan kun je deze bereiden op de bakplaat van de buiten kookkachel. Kruid het stuk vlees van te voren met je favoriete barbecue kruiden. Schroei het vlees mooi dicht en bak het om en om op de sissende bakplaat. Eet smakelijk!
Foto: Re-Energizer by Michel.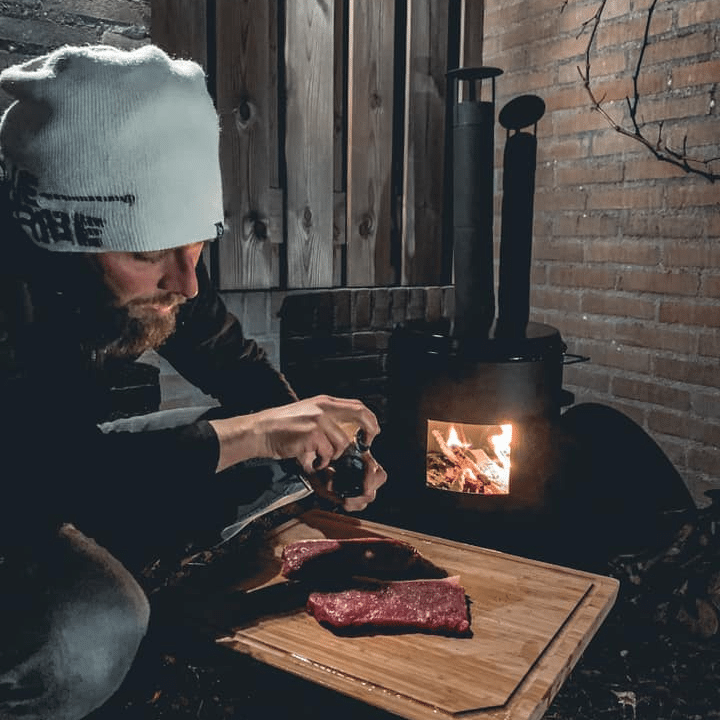 Geniet van de dansende vlammen in de buiten kookkachel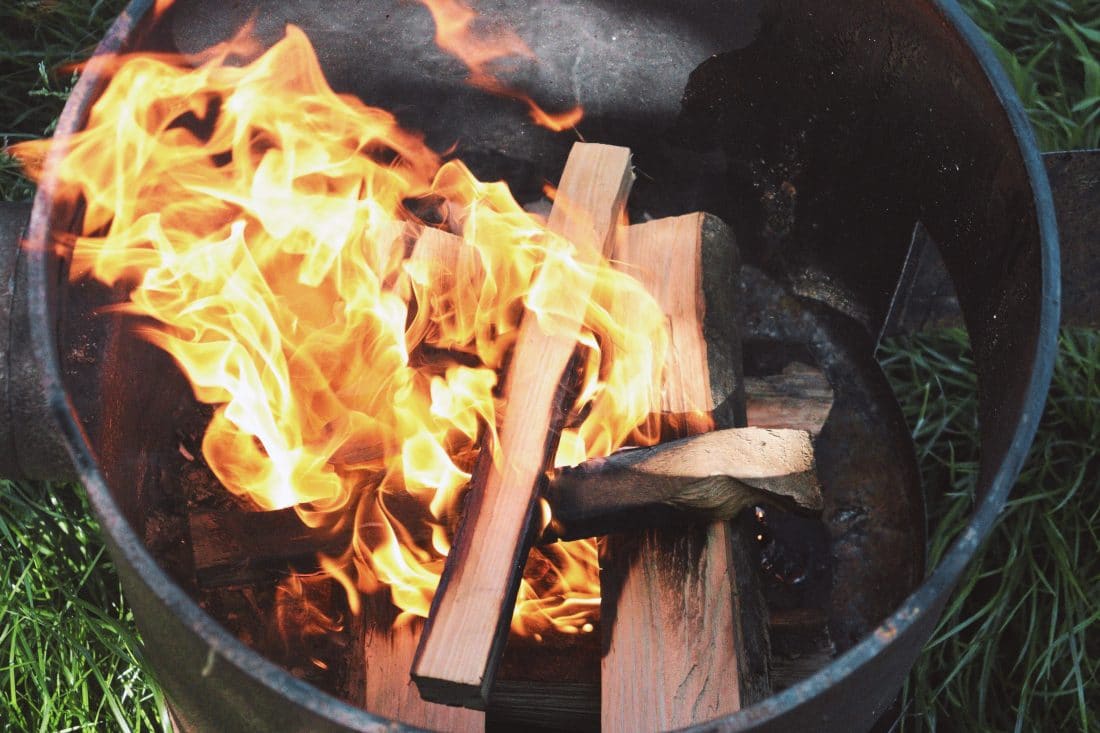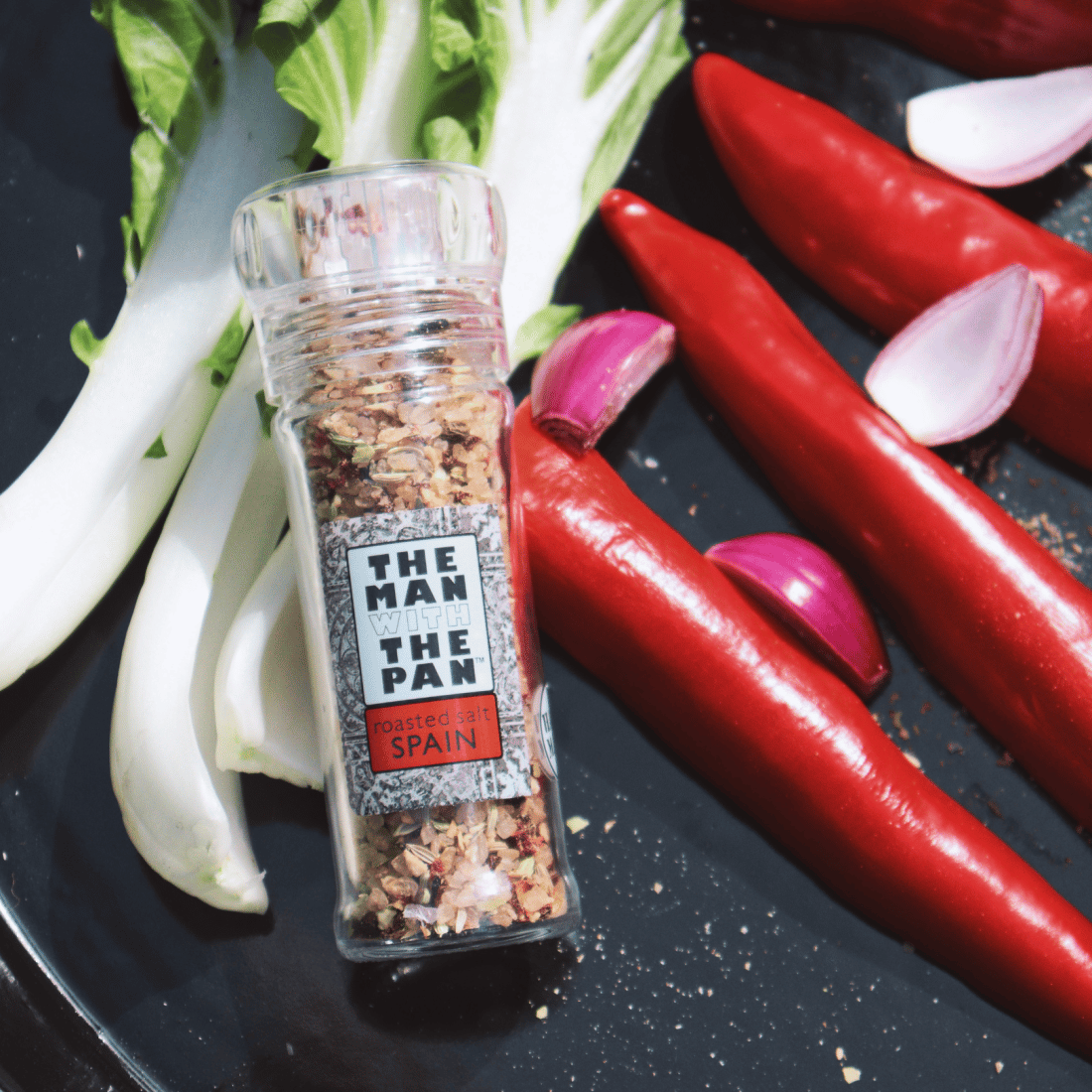 Others also bought