The expert in outdoor cooking & fires

Pay afterwards with Klarna
September discount at the VUUR LAB. - 5% discount on the entire webshop* - Use code Nazomerkriebels5

The expert in outdoor cooking & fires

Pay afterwards with Klarna
Keep Your Inner Fire Burning
Telefoon uit. Kampvuur aan.
Vuurtjes maken om heerlijk bij te relaxen en te genieten van de dansende warme vlammen is erg fijn om je innerlijke vuurtje weer op te laden. De outdoor cooking stoves zijn snel aan te steken en je hebt slechts een paar kleine houtjes nodig om een mooi kampvuurtje te maken in de kachel. Tijdens de wat koudere herfstdagen is het natuurlijk heerlijk om je wat warmer aan te kleden en een mooie wandeling te maken in het bos of aan zee. Bij thuiskomst kun je dan gezellig samen rondom het vuur genieten onder het genot van een warm of koud drankje en een paar lekkere  borrelhapjes bakken of grillen op de plaat.
BLOZENDE WANGEN & WARME HARTEN
Geniet van een dampende mok Oatly haver latte met kaneel met zoete lekkernijen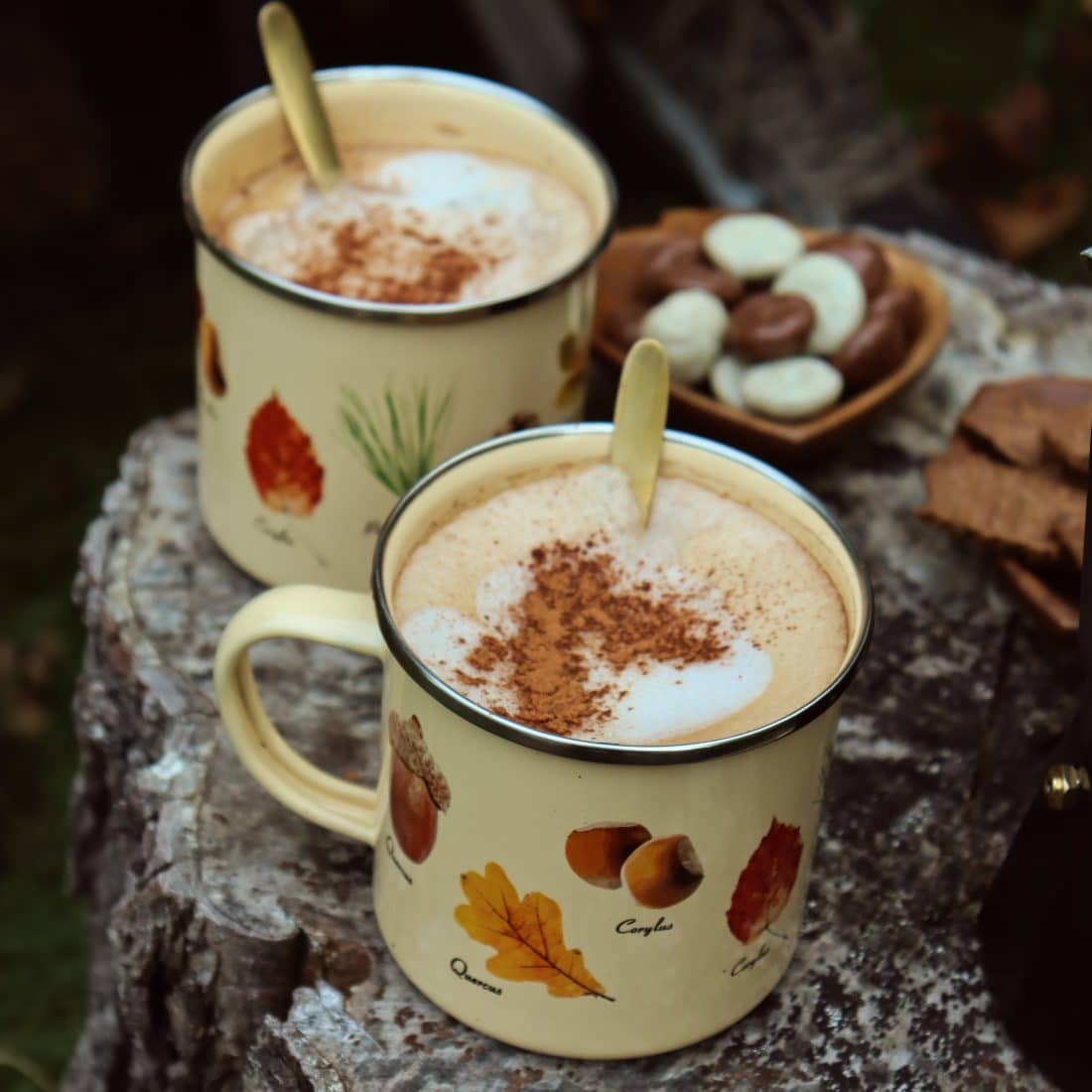 Zak lekker weg met een heerlijke kop dampende Oatly Haver Latte met een vleugje kaneel. Deze stoere bedrukte herfstmokken zijn toch té leuk!
Serveer een paar zoete lekkernijen erbij zoals chocolade pepernootjes of speculaas en droom heerlijk weg.
Receptje Oatly Haver Latte met kaneel
Wordt jij ook altijd vrolijk van een goede latte? Maak dan dit heerlijke drankje voor bij het kampvuur.
What do you need?
Percolator
Gemalen koffie
350 ml Oatly Barista edition
Pannetje om de Oatly havermelk te verwarmen en een melkopschuimer/opklopper
Twee emaille mokken
(Biologische) kaneel
Outdoor cooking stove with griddle
+ wat lekkers voor erbij, speculaas om te dopen bijvoorbeeld ;)
How do you make it?
Zorg dat de buiten kookkachel brandt, maak een mooi vuurtje en leg de bakplaat op de kachel.
Maak de koffie klaar in de percolator op de bakplaat van de outdoor stove ondertussen schenk je de Oatly in het pannetje en deze verwarm je ook op de bakplaat, roer goed door en klop op met de melkopschuimer. Schenk dan de koffie in de mokken en de schuimende barista Oatly er bovenop. Top af met een snufje (Bio) kaneel.
CHEERS!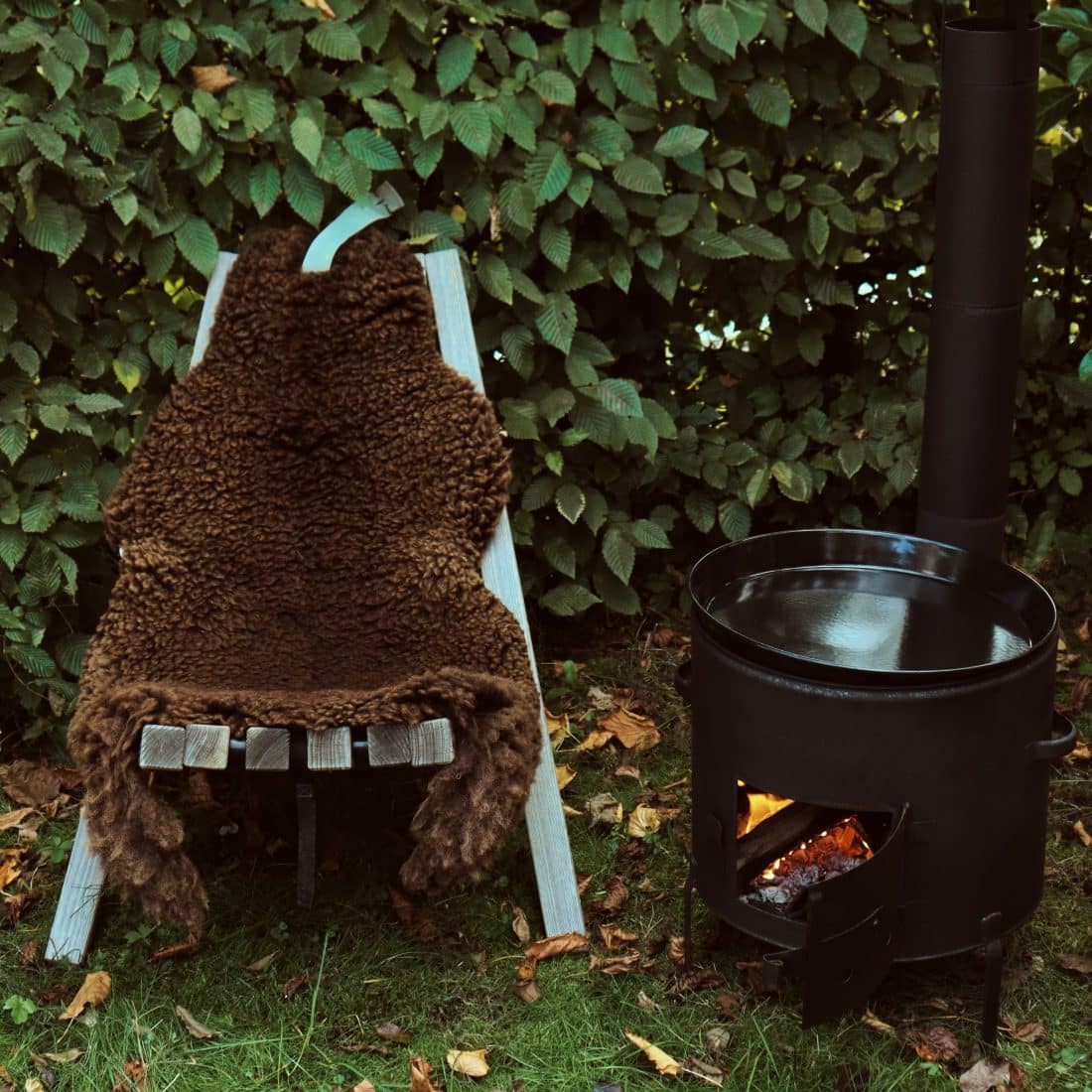 Roast sweet chestnuts on the griddle
Tamme kastanjes zijn eetbaar!
Rauw zijn ze niet zo lekker, maar je kunt ze ook poffen of roosteren in de oven of op de barbecue. Door ze te verwarmen worden ze heerlijk zoet.