The expert in outdoor cooking & fires

Free shipping from €75

Pay afterwards with Klarna
May discount at the Fire LAB. - 5% discount on the entire webshop* - Use code Spring fever5

The expert in outdoor cooking & fires

Free shipping from €75

Pay afterwards with Klarna
Gaat jouw vuurtje branden van Marketing en Communicatie?
Ben jij creatief en volg je een studie die te maken heeft met marketing en/of communicatie?
Wij zijn een SBB ERKEND LEERBEDRIJF voor Marketing & Communicatie MBO 4 | Wij leiden vakmensen op!
Ben jij op zoek naar een marketing en communicatie stage?
Lijkt het je leuk om bijvoorbeeld meer ervaring op te doen met social media, online marketing of het schrijven van nieuwsbrieven?
Bij het VUUR LAB. kun je jouw kennis en ervaring inzetten en ga je aan de slag met het maken van brochures, flyers, beheer van social media, online marketing, beheer van de website(s) en het schrijven blogs/nieuwsbrieven.
▪︎ Je denkt mee over een Social media planning/strategie
▪︎ Je leert websitecontent te promoten via onze Social media kanalen
▪︎ Je maakt foto's, video's en berichten die je op de juiste manier via de kanalen verspreidt
▪︎ Je schrijft teksten voor de website, je brainstormt over campagnes
Heb je een stevige dosis creativiteit in je mars?
Want je gaat bij het VUUR LAB. dagelijks aan de slag met het maken van unieke en waardevolle teksten, video's of foto's.
Je houdt van creëren van nieuwe content die je op de website of Social media plaatst.
Ben je een mensen-mens en sociaal?
We werken in een klein team, de lijnen zijn kort en er is veel ruimte voor plezier en gezelligheid.
Omdat wij marktonderzoek gaan doen en hierop campagnes bedenken worden er ook offertes uitgebracht, deze bellen we na. Het is dus fijn als je geen telefoonvrees hebt ;)
Wij bieden een fijne stageplek met veel ruimte voor ontwikkeling
Bij gebleken geschiktheid kun je mogelijk bij ons in dienst komen, er is ruimte voor een medewerker(ster) Marketing & Communicatie.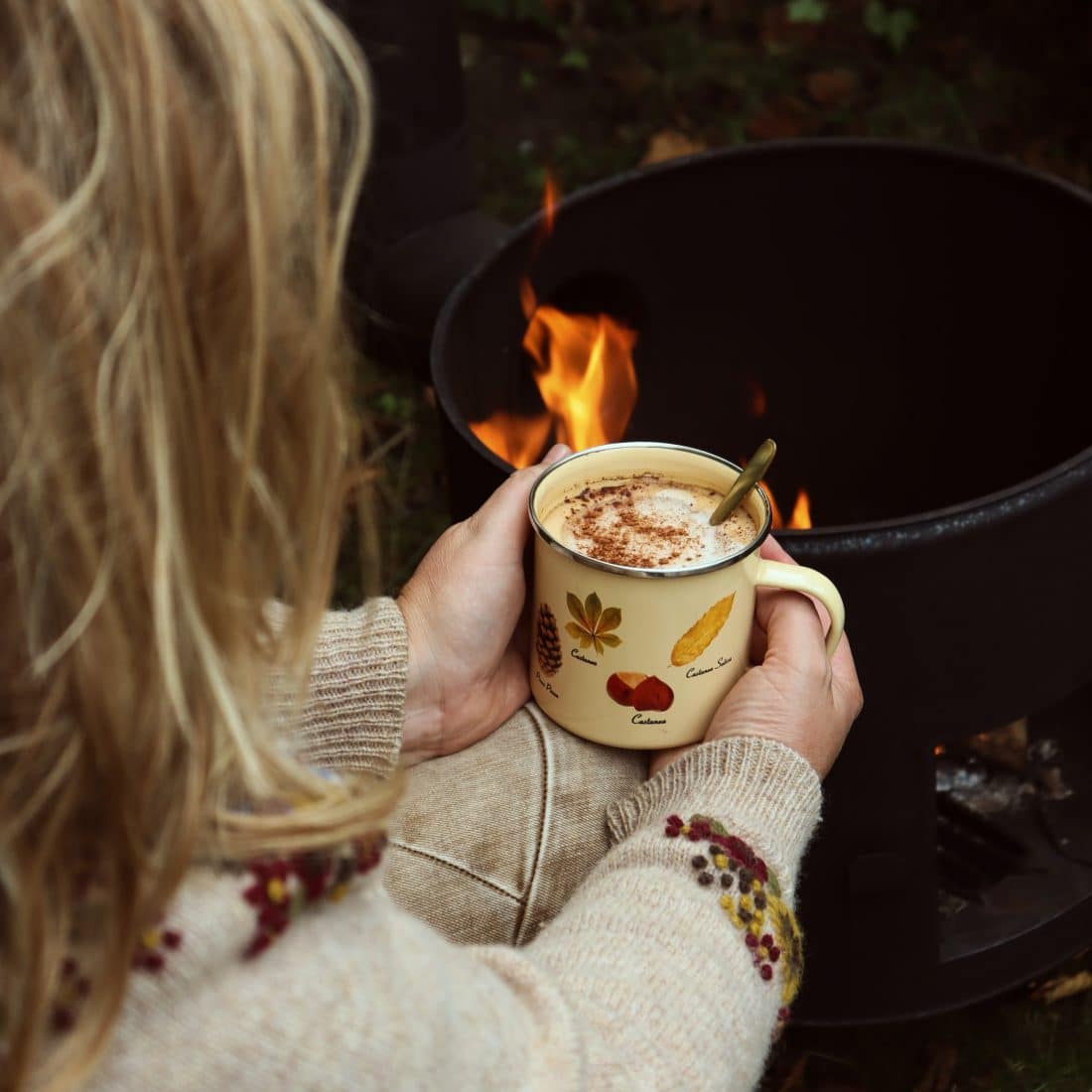 Stage lopen bij het VUUR LAB. betekent
▪︎ Dat je als stagiair écht iets leert;
▪︎ Dat je als stagiair jezelf ontwikkelt op zakelijk én persoonlijk gebied;
▪︎ Dat je als stagiair niet de hele dag op een kantoor gezet wordt als je dat niet wil, je gaat ook wel eens mee naar klanten. En daarnaast zijn er toffe klussen die afwisselend genoeg zijn zoals o.a. filmen, foto's maken, shoots op locatie etc.;
▪︎ Dat je als stagiair een vergoeding ontvangt, ookal is dat niet verplicht;
▪︎ En natuurlijk dat je als stagiair terugkijkt op een leerzame en super gezellige tijd!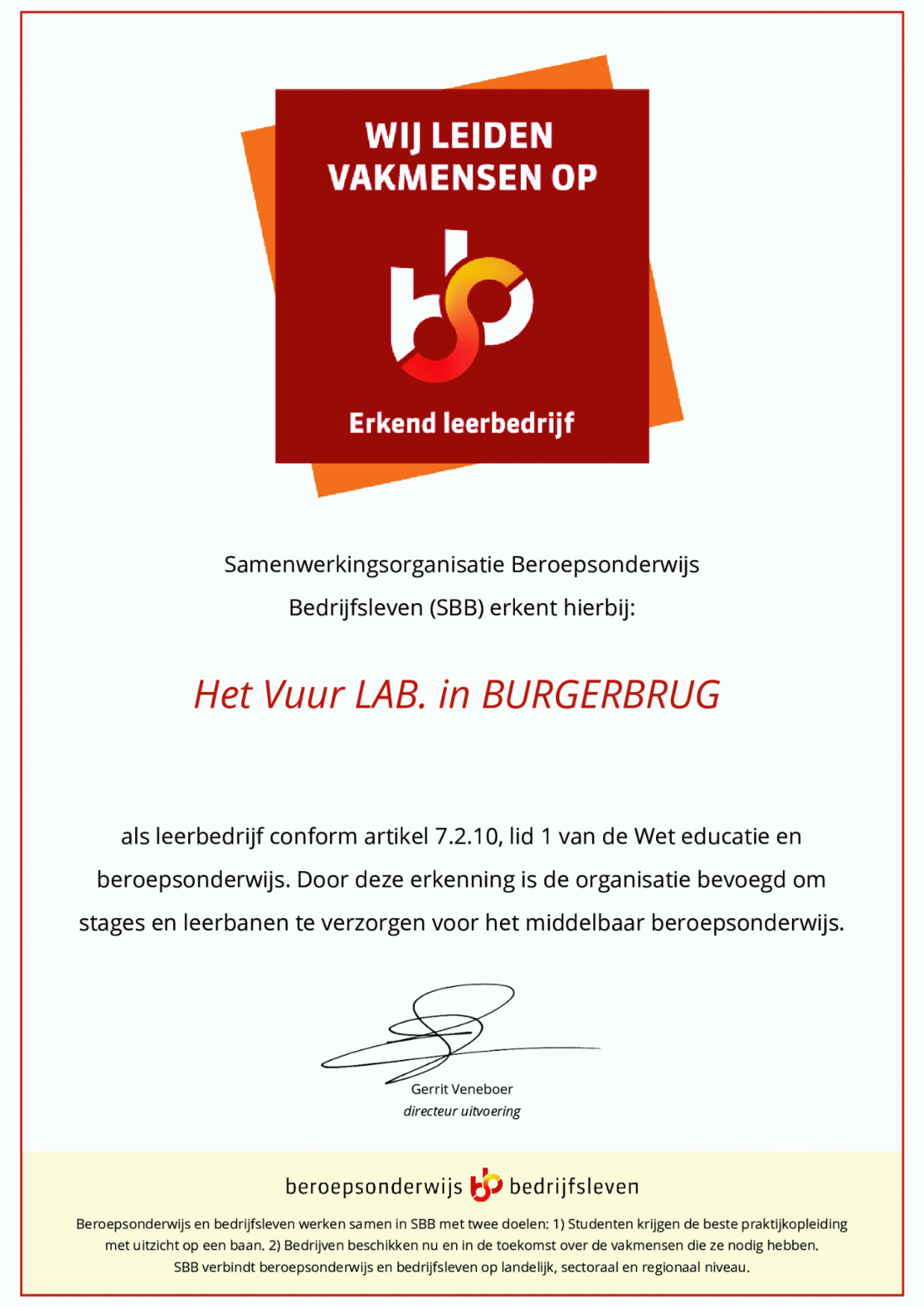 Ben jij geen student maar wil je graag werken bij het VUUR LAB.?
Of ben je op zoek naar een mooie samenwerking? Wij zijn altijd op zoek naar creatieve en gezellige collega's.
Mocht je een open sollicitatie willen sturen dan kan dat naar info@vuurlab.nl