The expert in outdoor cooking & fires

Free shipping from €75

Pay afterwards with Klarna
June discount at the Fire LAB. - 5% discount on the entire webshop* - Use code Summer jitters5

The expert in outdoor cooking & fires

Free shipping from €75

Pay afterwards with Klarna
Create more space in your outdoor living with a luxury stretch tent
A cool & stylish stretch tent for any outdoor space
There is a stretch tent for every garden and terrace. When you choose a sturdy & stylish stretch tent from the VUUR LAB., you are choosing quality.
Are you looking for a patio canopy? As a result of corona measures, many people need more space in their outdoor living areas. With a luxury stretch tent of the VUUR LAB., you can create a stylish place to relax or work in no time. Practical, waterproof, very atmospheric and at a nice price.
Hang cosy light cords, further decorate the canopy with pretty chairs and/or benches.
Create a hangout with sheepskin and settle yourself down with a nice book and some goodies.
Do you have a electric hot tub And are you looking for a luxurious canopy to make your outdoor space even more intimate? A stretch tent canopy will give your outdoor spa an upgrade.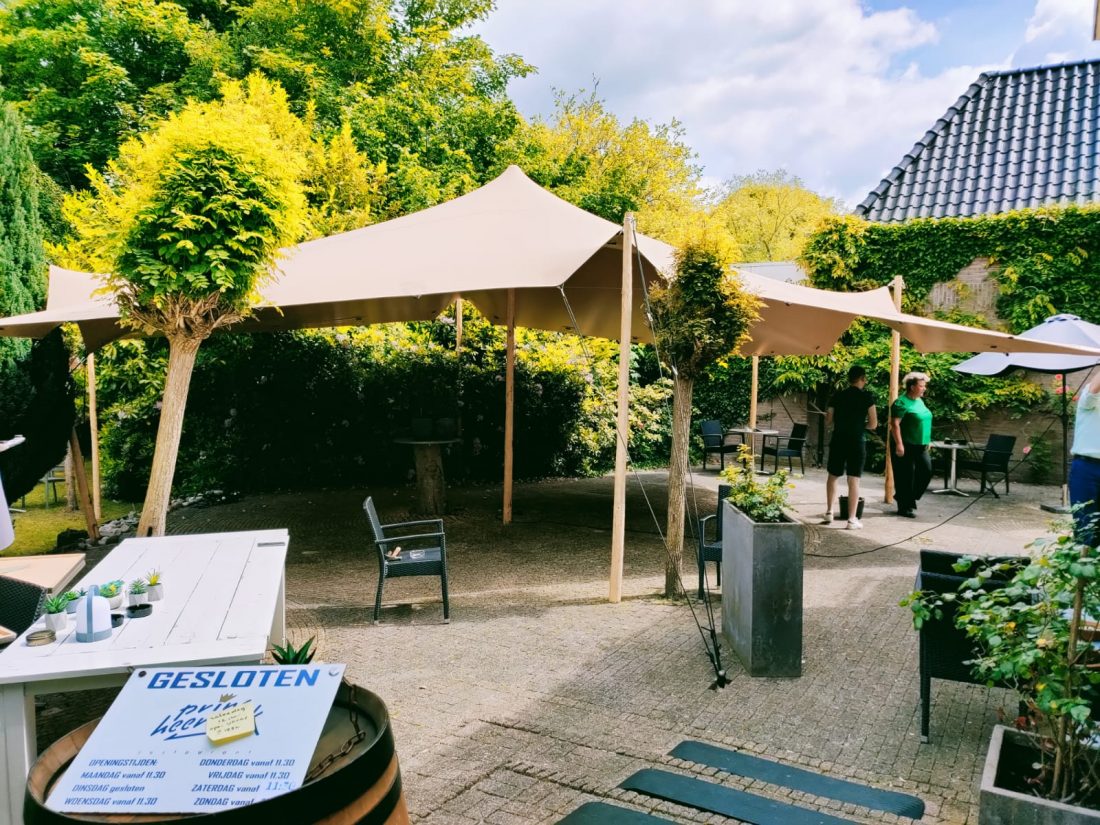 Our stretch tents are practical, waterproof, very atmospheric and at a nice price.
Enrich your garden with a beautiful stretch tent!
Stretched tents are not only beautiful to look at, they are also highly functional.
Always a dry spot with a great atmosphere!
The feeling you experience and the atmosphere you can create with and stretch tent is the same for almost all people. Everyone we speak to experiences roughly the same feeling. You not only create a dry place with extra sitting, playing, cooking and/or working space, but also an instantly beautiful atmosphere.
Do you have an outdoor kitchen, BBQ or Wellness tub? With a stretch tent, you make the outdoor experience even more beautiful.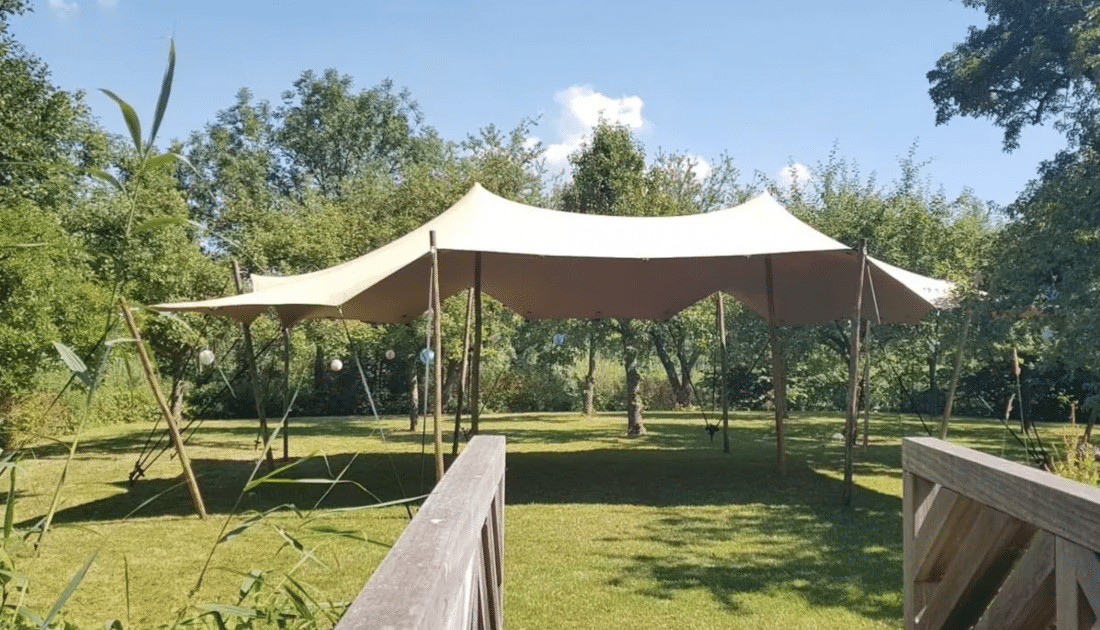 Transform your outdoor space into an exclusive venue. The stretch tents can be used as a cosy canopy, extra terrace space, cooking space for your bbq and much more!
The smaller luxury stretch tents are suitable for use over a hot tub, sauna or a terrace.The stretch tents are available in three colours:
Black, sand or platinum!
Do you also want your own stretch tent in the garden? Then ask about the possibilities and fill in the quotation form In.