The expert in outdoor cooking & fires

Free shipping from €75

Pay afterwards with Klarna
April discount at the Fire LAB. - 5% discount on the entire webshop* - Use code Spring fever5

The expert in outdoor cooking & fires

Free shipping from €75

Pay afterwards with Klarna
Surprise your valentine with a campfire date this year 🔥
Love goes through the stomach ♥ Surprise your Valentine with delicious snacks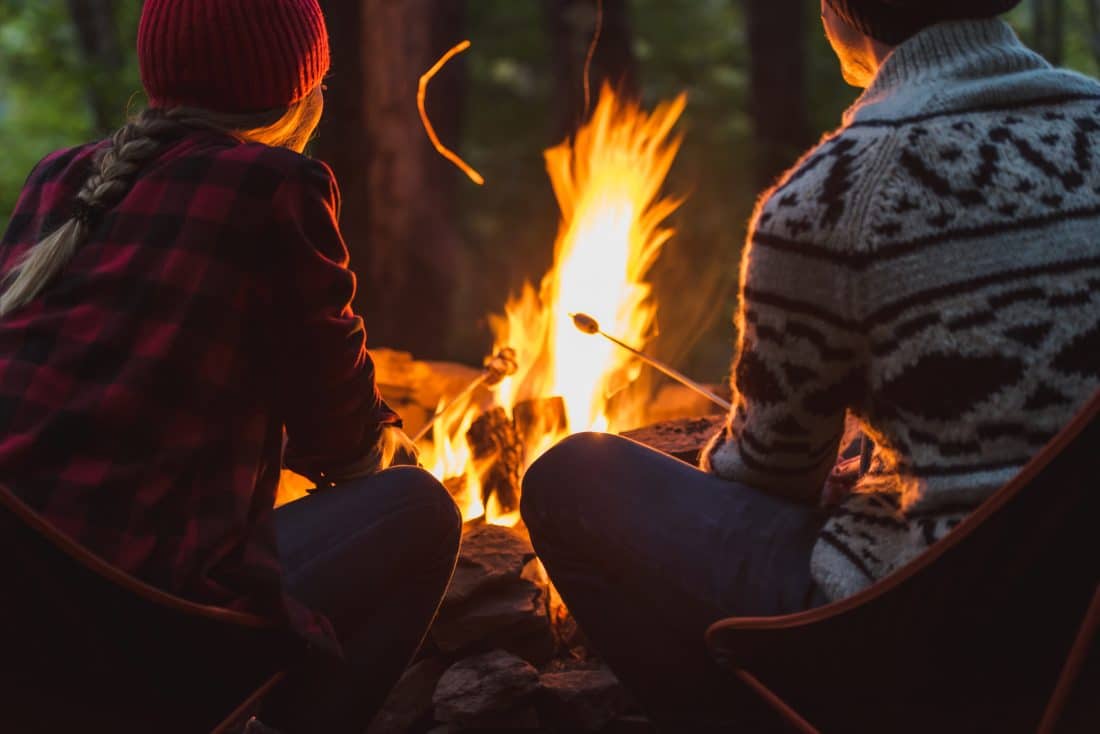 We like to give you tempting tips with tasty barbecue appetisers
LOVE IS IN THE AIR!
As you know, love goes through the stomach! We like to give you tempting tips with tasty barbecue snacks to make your sweetheart enjoy bite by bite and make love blossom.
So make sure you have prepared everything well in advance, so that you can enjoy delicious food and drinks prepared on the plancha of the outdoor stove Or in the witches' cauldron!
Good preparation is half the battle, so... read on soon for all the tips to make Valentine's Day unforgettable this year!
Order your outdoor cooking set on time, and make something beautiful on 14 February!
Juicy Valentine's Day burger hearts a la plancha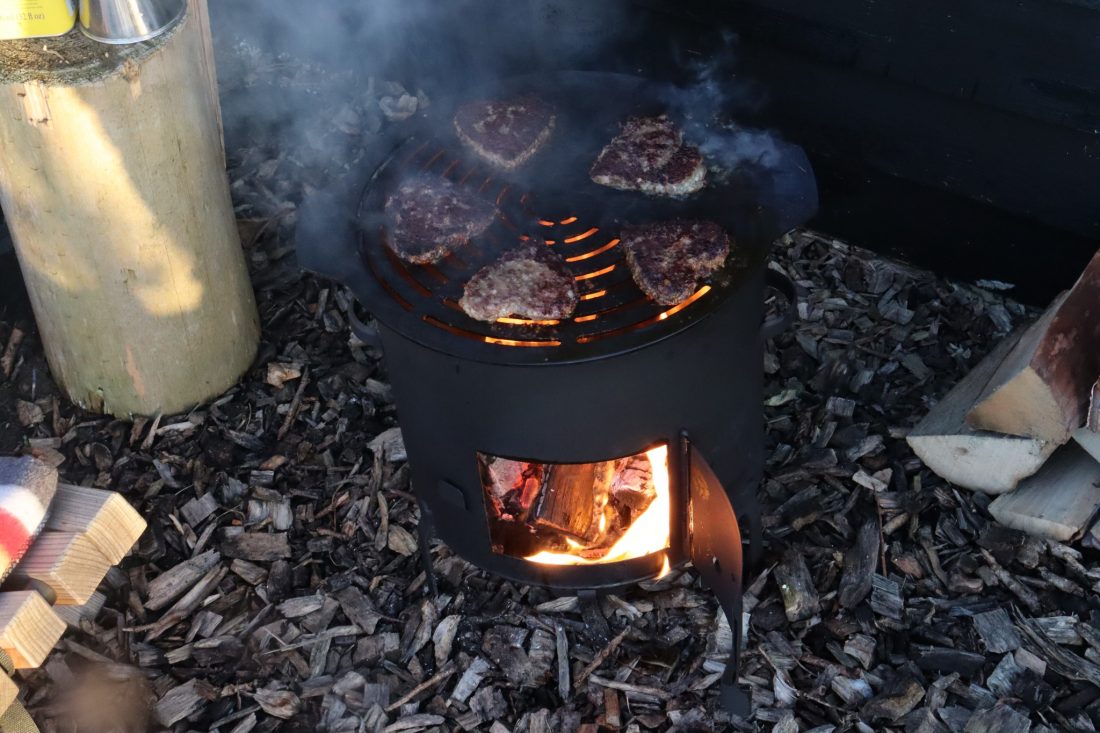 Bake these delicious Valentine's hearts ♥ burgers and enjoy together with your sweetheart around the fire!
Of course, you can buy ready-made burgers from the butcher or make your own.
Instead of round burgers, make them in the shape of a heart.
Fry the Valentine burgers deliciously brown on the plancha and serve them with some fried onion rings on a burger bun with your favourite sauce or simply with ketchup and mayonnaise.
Transform your garden into a romantic spot
Take time in advance to transform your garden into a romantic place to host your Valentine's date!
Good preparation is half the battle, below are some handy tips:
Hang a cosy string of lights and light some
outdoor candles
on for an extra romantic atmosphere
Prepare a pile of wood in a basket and a pile of wood next to the outdoor stove; not only does this look very cosy, but it is also very handy so that you don't miss out when you are busy cooking and enjoying yourself
Set a small romantic side table with two glasses, cutlery and plates
Marinate the meat in advance, and make the burgers in the shape of hearts
Light the fire about an hour in advance! So that you already have a nice fire when he/she arrives. Moreover, you can then immediately enjoy the dancing flames together
Of course, it can be really cold in early February, make sure you have some warm and
tough blankets
and/or rugs. Put some
sheepskin
down and make sure seating around the outdoor cooking stove or fire pit is nice and cosy
Choose nice lazy chairs such as
this
fieldchairs by Weltevree
Have a nice
playlist
with beautiful romantic songs to enjoy together. Maybe soon you will be shuffling together around the fire ♥
Valentine pancakes with hot amarena cherries ♥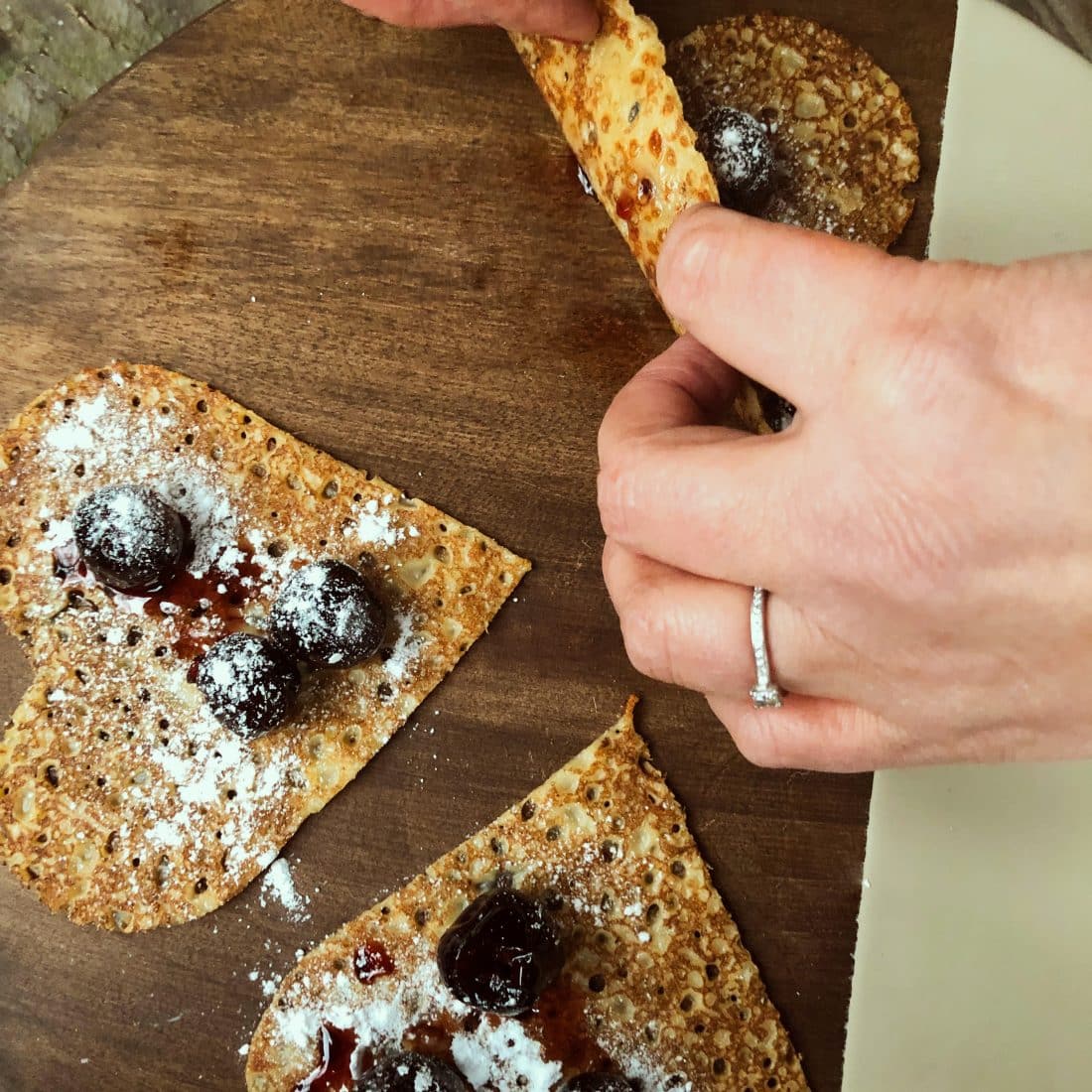 Want to give your loved one an extra surprise on the day of love?
Then make these delicious hearts valentine's pancakes with warm amarena cherries ready on the outdoor cooking stove of the VUUR LAB.
The sweet cherries are really horribly delicious!
What do you need for these Valentine's Day pancakes with warm amarena cherries?
Pancake mix, milk and eggs
Wood to keep the stove burning
Large bowl for the pancake batter
Heart shape to cut out the pancakes (or do it by hand)
How to make these Valentine's Day pancakes with warm amarena cherries?
Light the outdoor cooking stove and wait until you have a nice charred fire
Meanwhile, mix the pancake mix into a nice batter in a bowl
Put the amarena cherries in a small pan
Fry the pancakes on the griddle of the outdoor cooking stove
Then cut out the heart shapes, or use the stainless steel heart mould for this purpose
Heat the amarena cherries in the pan on the griddle of the outdoor cooking stove
Place the hearts pancakes on a plate and top with a few amarena cherries
Finally, sprinkle the pancakes with a little icing sugar