The expert in outdoor cooking & fires

Free shipping from €75

Pay afterwards with Klarna
June discount at the Fire LAB. - 5% discount on the entire webshop* - Use code Summer jitters5

The expert in outdoor cooking & fires

Free shipping from €75

Pay afterwards with Klarna
Vegetarian barbecue with canned cheese fondue
Which flavour of cheese fondue will you choose?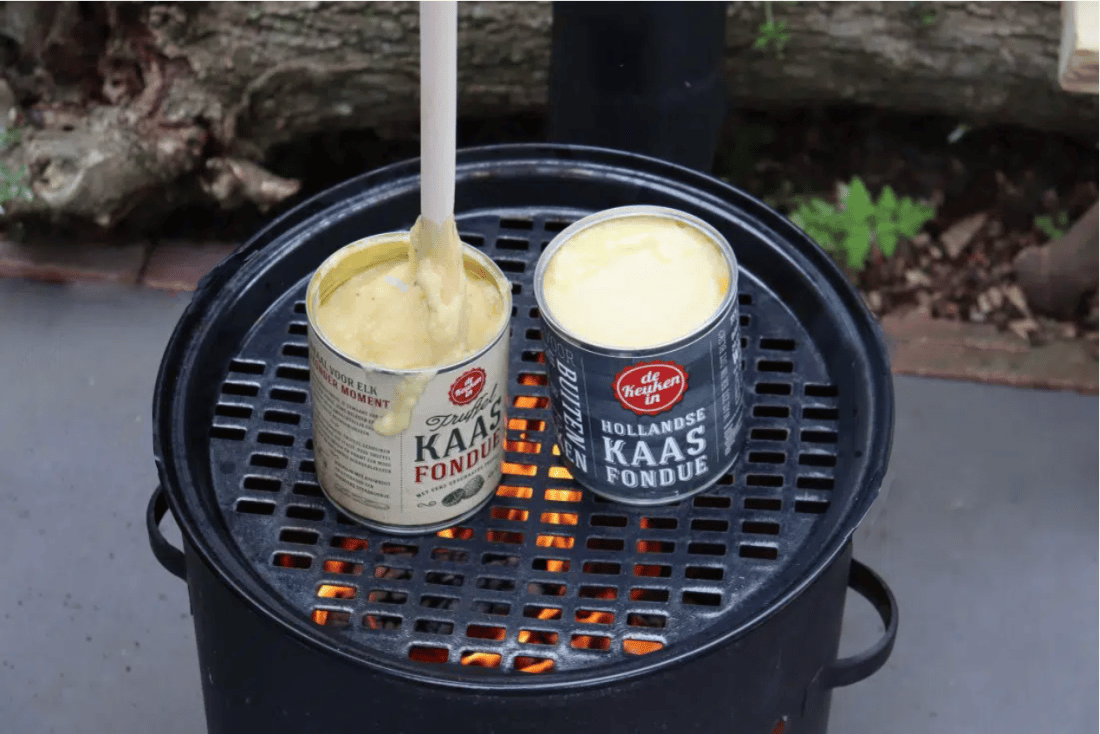 Taste all flavours of canned cheese fondue
You can choose from three types of canned cheese fondue!
We like them all!
But if we have to choose, the French blue vein cheese fondue is our favourite.
Have a nice glass of wine and enjoy.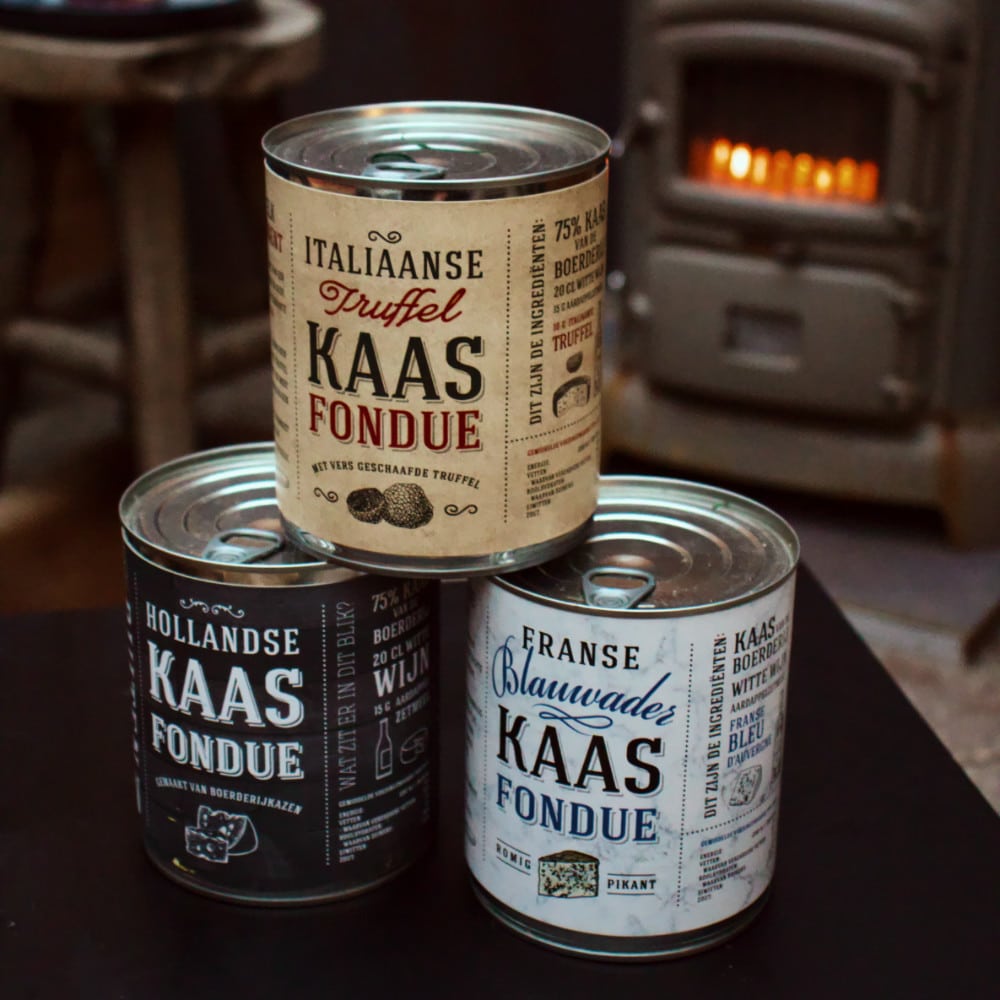 Barbecuing can sometimes be a challenge for vegetarians
Even though grilled vegetables are of course super tasty, a lot of meat soon ends up on the cue.
Cheese fondue on the barbecue or the outdoor stove is a delicious vegetarian alternative to meat!
Combine the cheese fondue with grilled or raw vegetables, French bread or pieces of fruit and you have an original and delicious vegetarian
dish.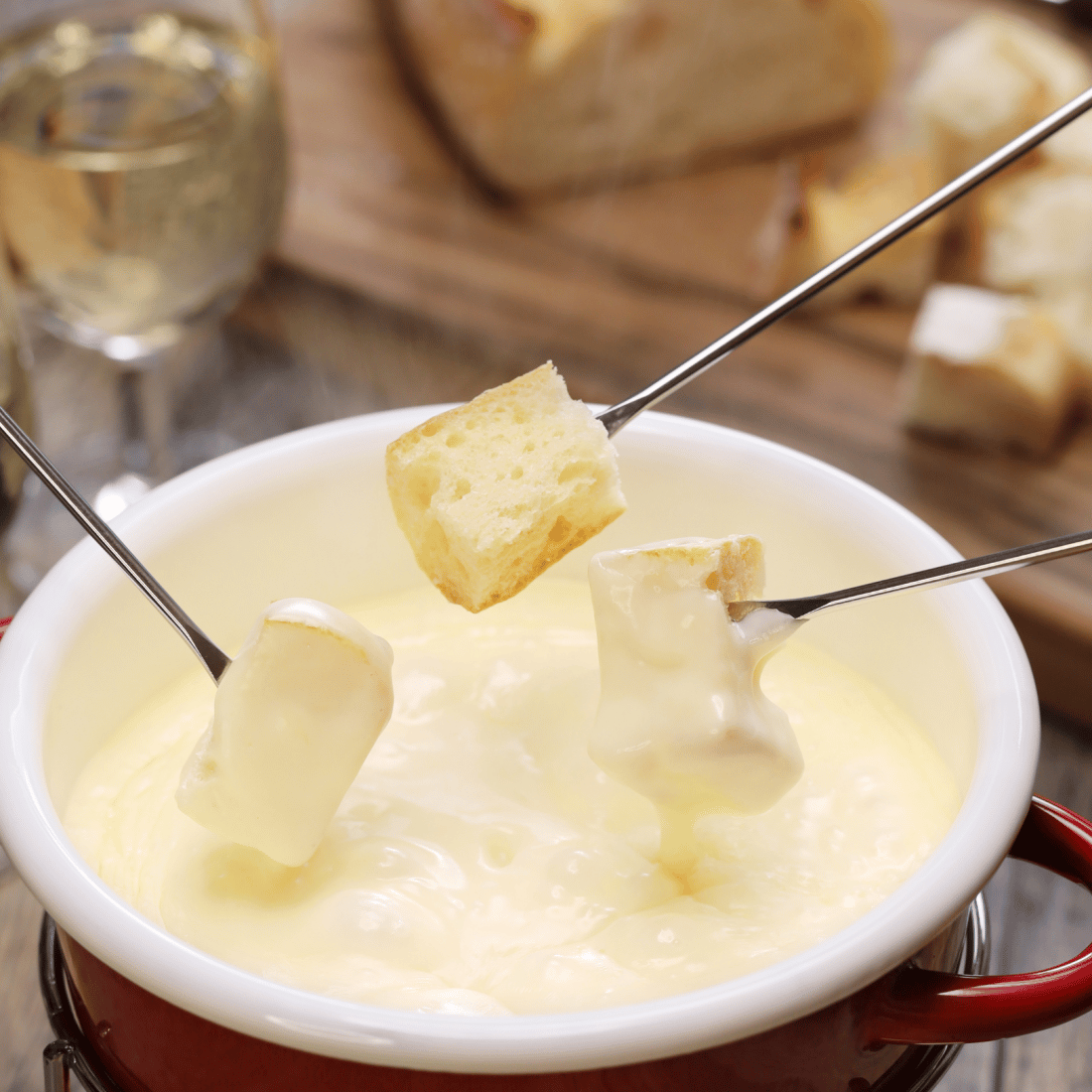 Do you like to eat meat?
Serve barbecue cheese fondue as an appetiser, dessert or put it on the table while barbecuing for dipping in between meals.
With our three different flavours of cheese fondue and incredible options for ingredients for dipping, endless variations are possible.
Bake your own sandwiches or a tasty flammkuchen in the pizza oven from OFYR. And put your can on the plancha, fry some pointed peppers at the same time and grill off some tasty baby corn cobs to dip in the cheese fondue.
How do you prepare canned cheese fondue on the BBQ?
The barbecue is perfect for reheating our canned cheese fondue.
Preparation:
1. Remove the label and place the tin open at the side the grid of the barbecue. Make sure the tin is not directly over the fire.
2. After 15 minutes, gently stir the tin for another five minutes.
3. Eat deliciously from a can or tip the contents into a clean pan or bowl
Enjoy your meal!
Got excited? Make sure you already have a look cheese fondue and other delicacies in the cupboard for when the sun breaks through and the barbecue can be fired up! Taste them all.