The expert in outdoor cooking & fires

Pay afterwards with Klarna
September discount at the VUUR LAB. - 5% discount on the entire webshop* - Use code Nazomerkriebels5

The expert in outdoor cooking & fires

Pay afterwards with Klarna
Transform your veranda into a cosy Winter Lodge
Create a nice place where you can chill comfortably by a cosy fire
The winter season is here, time to make it extra cosy on the veranda or under the canopy. Listen to your favourite podcast, play a nice piece of music on the guitar, or challenge your housemate to a game of chess, start a fire with the VUUR LAB. outdoor cooking stove, cook outside and enjoy!
We made an easy and warming autumnal recipe this weekend, read on soon....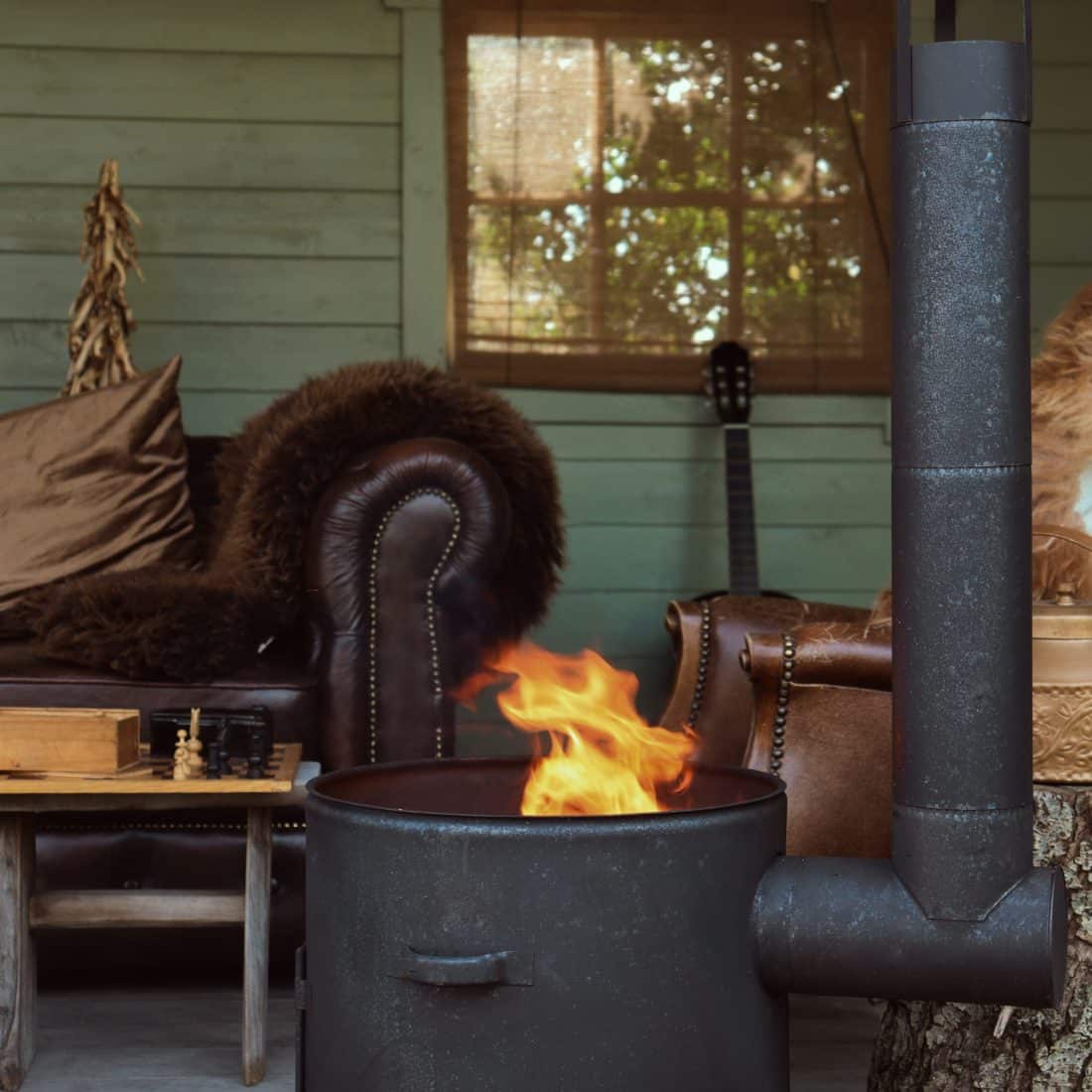 Relax and enjoy!
Free up a few hours in your diary every week to recharge and relax on your own veranda or under the canopy over a delicious drink. Surely this is ultimate enjoyment.
Always running and rushing, you'll pass yourself by! Plan ME-TIME once in a while. You don't necessarily have to book a cabin in the middle of nowhere to do this, create a nice Winter Lodge in your own garden in no time. The days are getting shorter and colder, despite that it is nice to be outside for a long time. Light the outdoor stove on, and a few atmospheric outdoor tinned candles.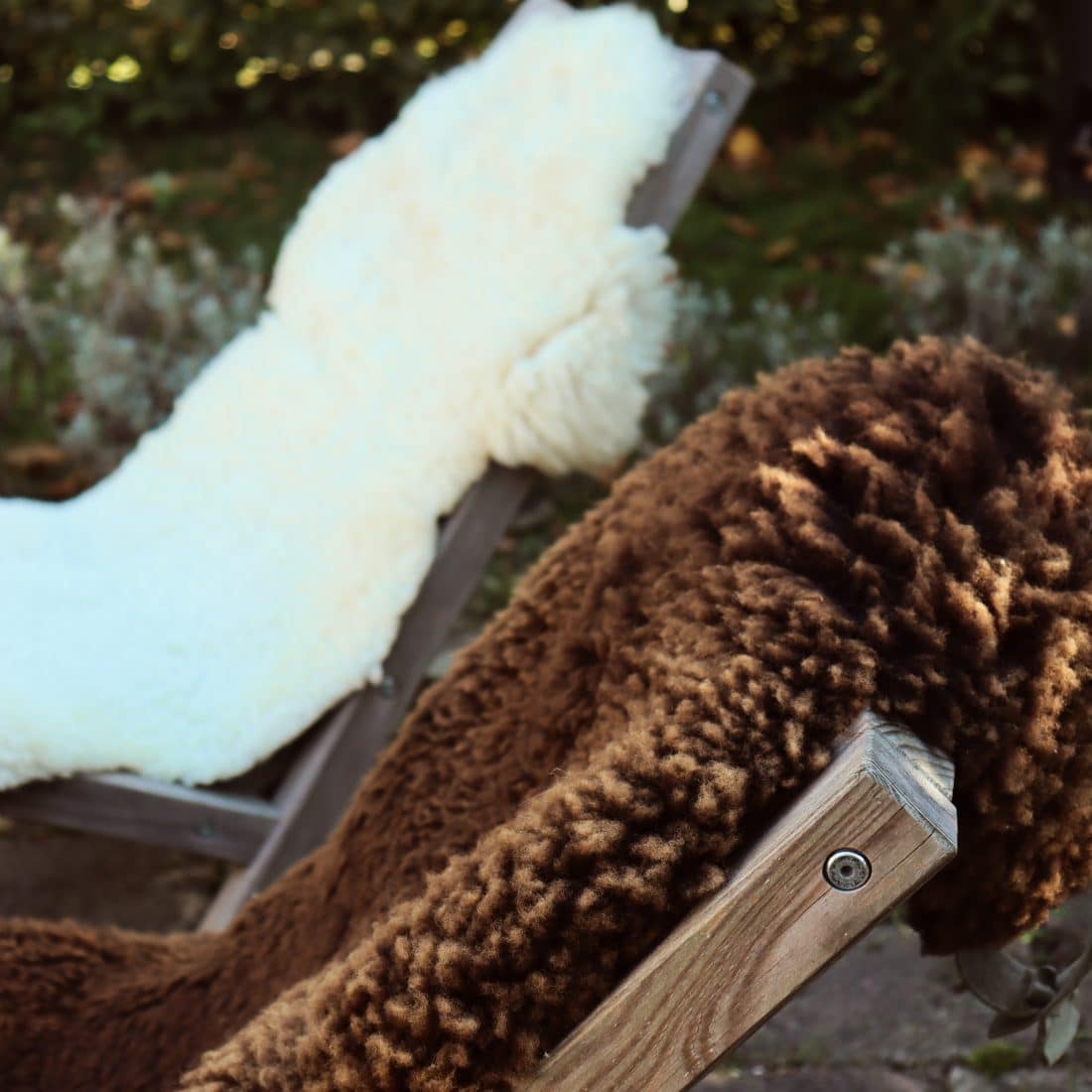 Treat yourself to a nice field chair including a thick sheepskin coat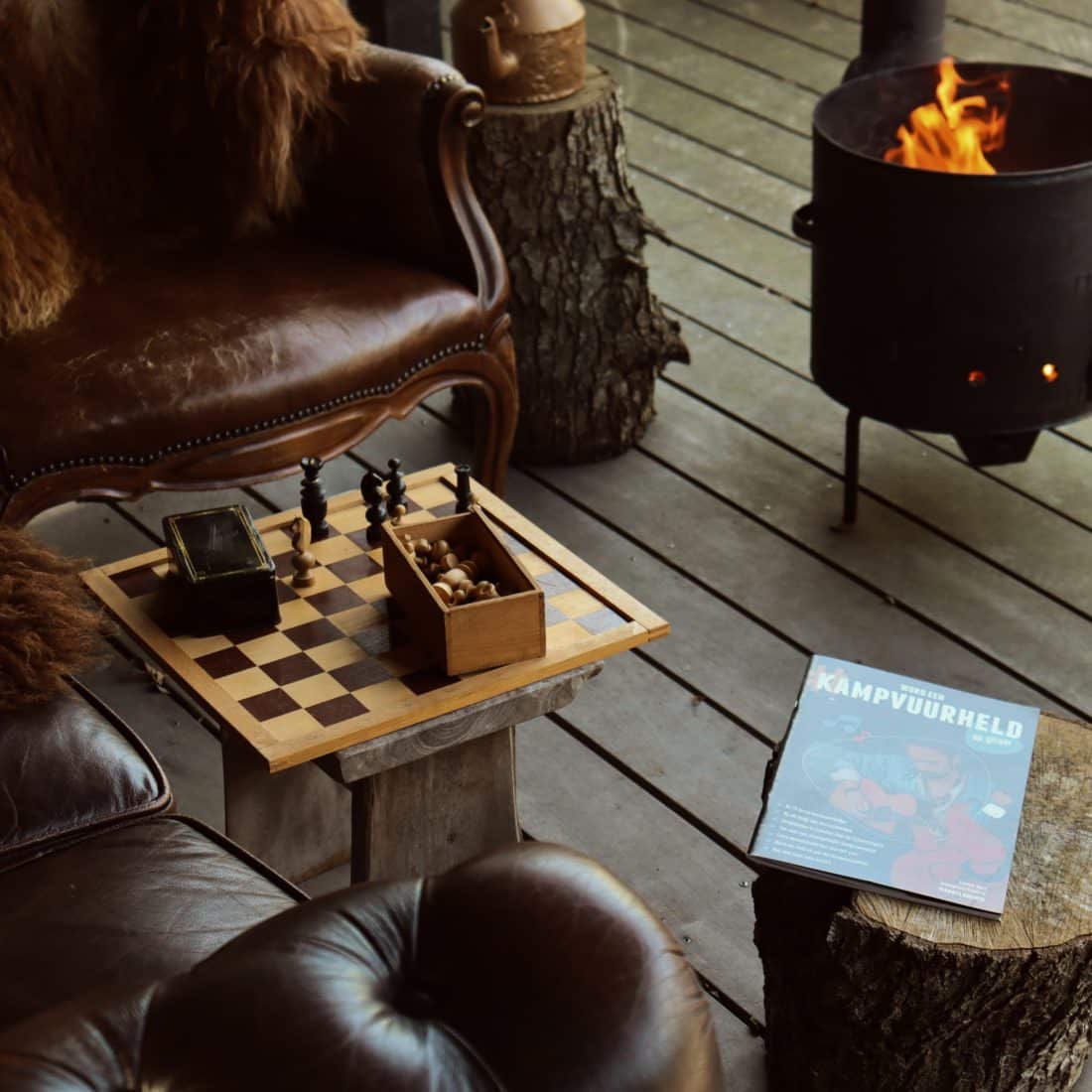 Listen to Winter Lodge Playlist on Spotify
With this delicious playlist on the VUUR LAB. Spotify channel, you can dream away on a warm sheepskin while enjoying a snack and a drink. Or read a lovely book with some background music. We have created a nice music mix with jazzy and dreamy sounds.
Enjoy!
P.S. Do you have a great song you'd like to add to this list? Let us know at info@vuurlab.nl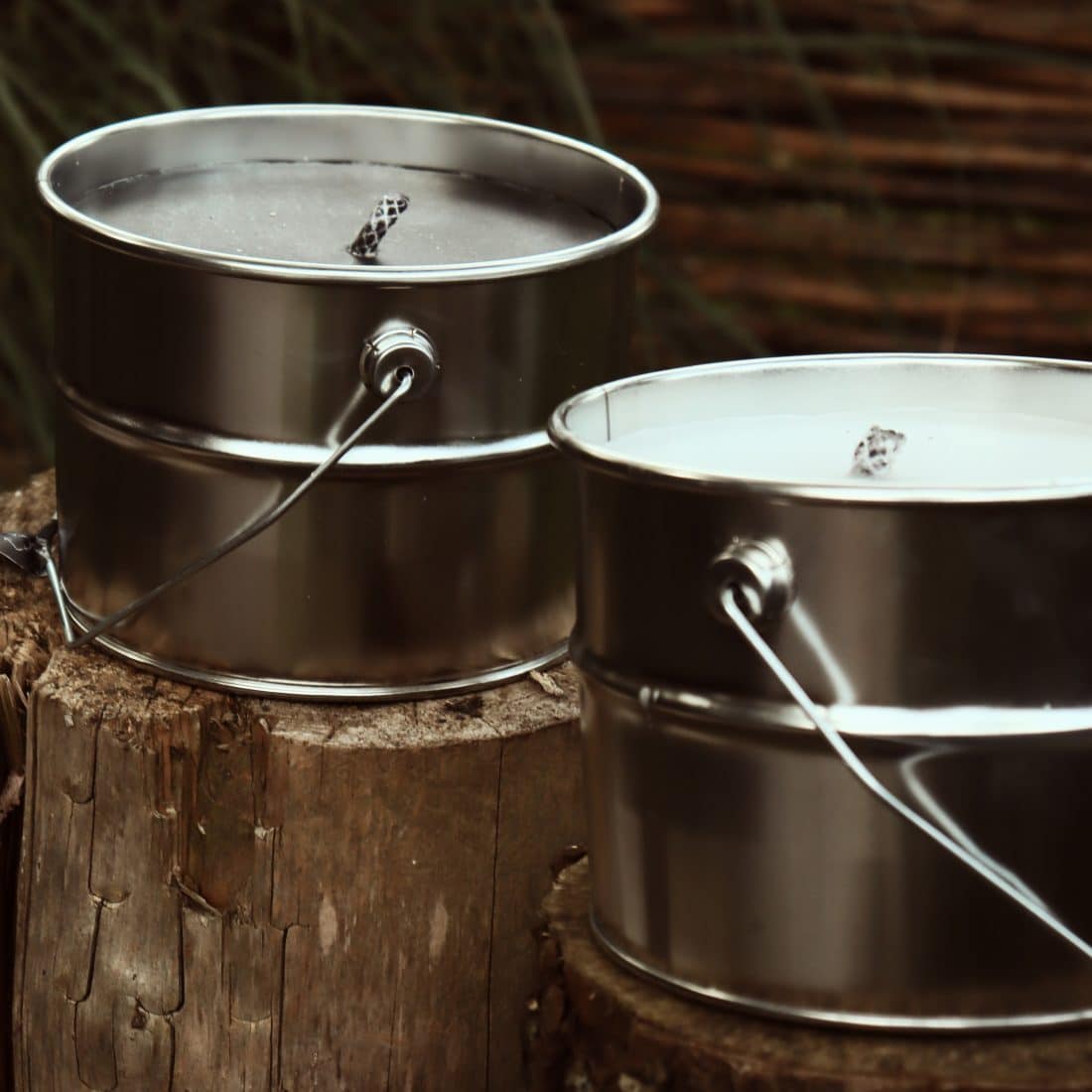 Autumn recipe with grilled pumpkin, red onion and warming Ayurvedic spices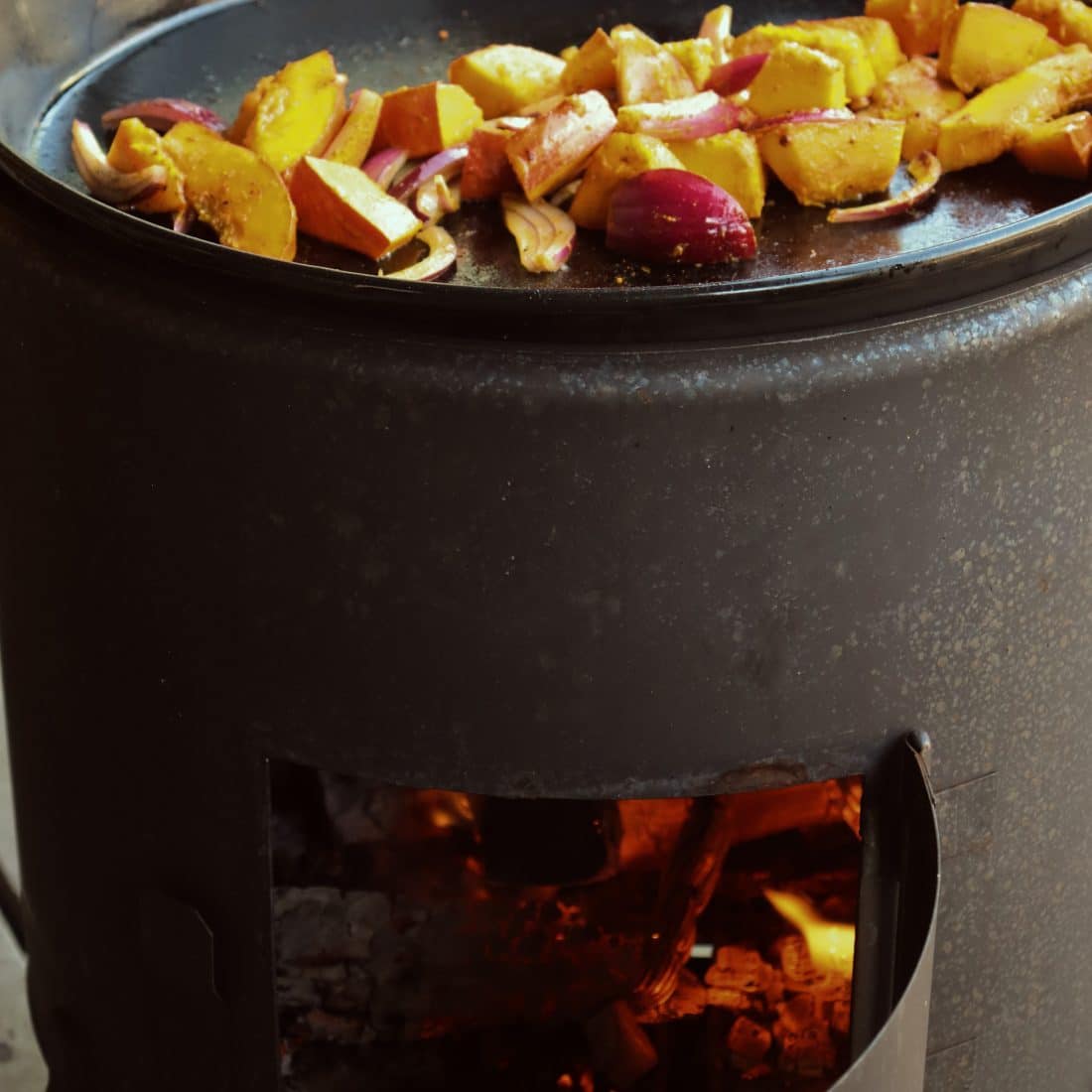 Make this tasty autumn recipe with pumpkin, red onion and warming Ayurvedic spices.
What do you need?
1 Organic pumpkin
2 red onions
Cutting board
Knife
BBQ glove(s)
1 teaspoon Ras-el-hanout spices
1 teaspoon turmeric
Tablespoon of baking olive oil from Betis
To taste: Roasted salt of India from The Man With the pan
Outdoor cooking stove with griddle
Wood
How to make the recipe with Grilled pumpkin, red onion and warming Ayurvedic spices.
Wash the pumpkin well, usually there is still some clay soil on it :). Cut the pumpkin into chunks. Use a sharp knife, be careful not to hurt yourself when carving as the pumpkin is usually quite hard and not so easy to carve.
Peel and chop the red onions.
Light the outdoor cooking stove and let the wood char for a while, this usually takes around 20 minutes, after this you can put a small wood on it every now and then, keep a close eye on the fire.
Drizzle the griddle with the olive oil (we pour it from an oil pan).
First let the oil warm up and then put the pumpkin on the baking tray, fry for a minute or two and add the Ayurvedic spices, stirring everything well. After this, add the red onion and fry the onions nicely. Bake for 5 minutes and voilà your delicious autumn squash is ready!
Serve with a salad, if desired.
Enjoy your meal!