Tips & Tricks voor onderhoud gietijzeren pannen
1st use & firing cast-iron pans
Cast-iron pans are coated with vegetable oil or protective wax to protect them from rusting after production during transport and storage. Before preparing food in these pans, you should remove this protective layer. It is only a minimal layer.
To start with a clean cast-iron pan, go ahead and remove the protective coating.
For this, you need to heat the pan until the oil or wax can be wiped off with a cotton cloth.
For this, the pan does not need to be very hot, you just want the protective coating to be easier to remove.
Vervolgens kan de pan worden ingebrand. Dit kan bijvoorbeeld in een normale oven in de keuken op een temperatuur van 175ºC tot 200ºC, maar je kunt ook een kookplaat, fornuis of barbecue gebruiken.
Gebruik je een oven, plaats dan de pan ongeveer een halfuur in de oven.
Door de hitte openen de poriën van het gietijzer zich.
Now rub your cast iron pan with a little vegetable oil (for example: sunflower, peanut or flaxseed oil).
It only needs to be a very thin layer, no drops need to be visible. Take off the excess again.
The oil will close the pores.
Next, place the cast-iron pan back in the oven upside down for at least half an hour or more until it starts to smoke (this should happen at a temperature of > 175ºC).
Then let the cast-iron pan cool down gently.
Note: not under the tap with cold running water!

Wanneer je dit proces drie maal herhaalt dan zal de gietijzeren pan een glanzende diepe zwarte beschermlaag vormen (de zogenaamde Patinalaag). Deze laag vormt een natuurlijke anti-aanbak laag en biedt tevens bescherming tegen roestvorming van het gietijzer.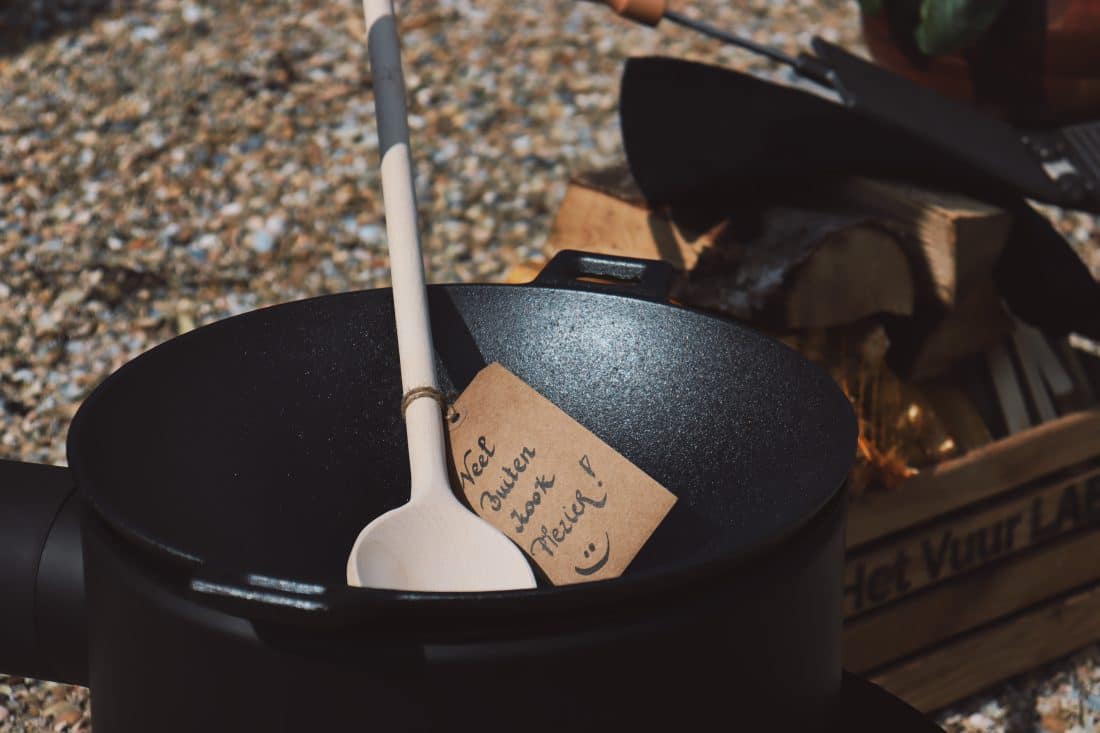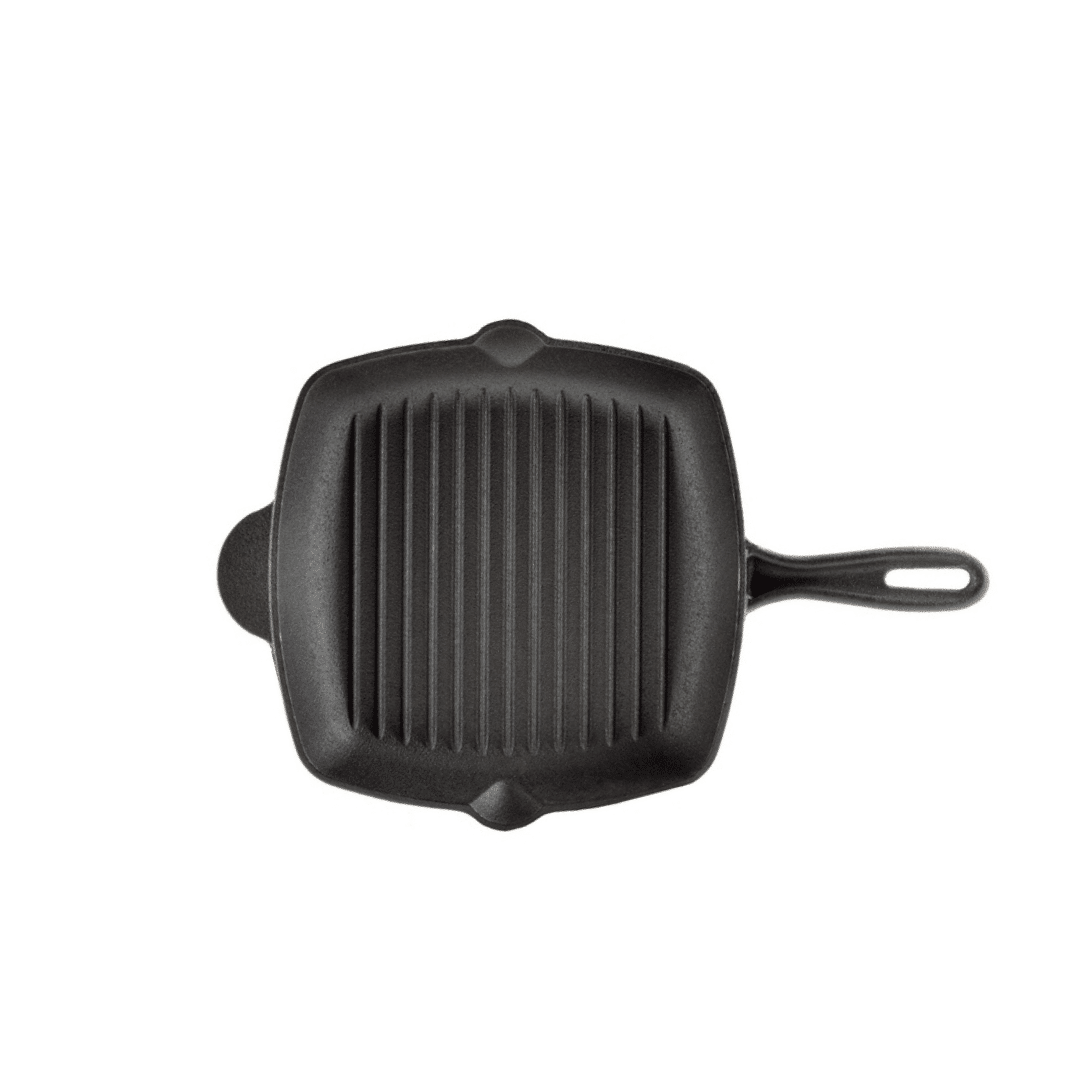 Cleaning and maintaining your cast iron pan
It is important to clean your cast iron pan after use!
Make this a regular habit so that it becomes a routine for you.
Cleaning your cast iron pan should be done immediately after use.
So don't leave these with food leftovers for a while.
Note: Rinse a hot cast iron pan after use and not rinse with cold water.
Remove the food residue and use a plastic spatula or a (putty) knife to scrape clean. I
s the pan burnt heavily you can also use a wire brush.
If you don't have these handy, a good alternative is to sprinkle salt on the dirty surface of your cast-iron pan and then use a spatula to scrape off the food residue.
Then rinse the pan with lukewarm water.
Gebruik van een heel klein beetje gewoon afwasmiddel is toegestaan. Spoel het gietijzer daarna wel goed met voldoende water schoon.Gebruik echter geen afwas- of andere schoonmaakmiddel waaraan agressieve chemische bestanddelen zijn toegevoegd (bij twijfel NIET gebruiken!).
As cast iron is porous, soap residue can be left behind. This can give a foul aftertaste.
Another mortal sin is cleaning your cast-iron pan in a dishwasher.
This automatically causes rusting on the surface (the cast-iron pan can still be restored by redoing the above).
Nu laat je de gietijzeren pan goed drogen (eventueel door deze lichtjes te verwarmen).Smeer het gietijzer nu met een plantaardige in.
Now use a clean part of the same cloth to wipe off the excess maintenance product or oil.
The aim is to fill the pores with the maintenance product or oil.
With cast iron pans, not only the surface you are frying on should be treated, but the outside and underside should also be coated in the same way.
Now place the pan upside down and let it cool completely. You can now store your cast-iron pan.
If your pan has a lid, use a piece of wood or cardboard to leave it ajar.
If the pan will be stored for a longer time, you can put some old newspapers in the pan.
These extract moisture from the pan. With regular and proper maintenance, your new cast iron pan will last a lifetime!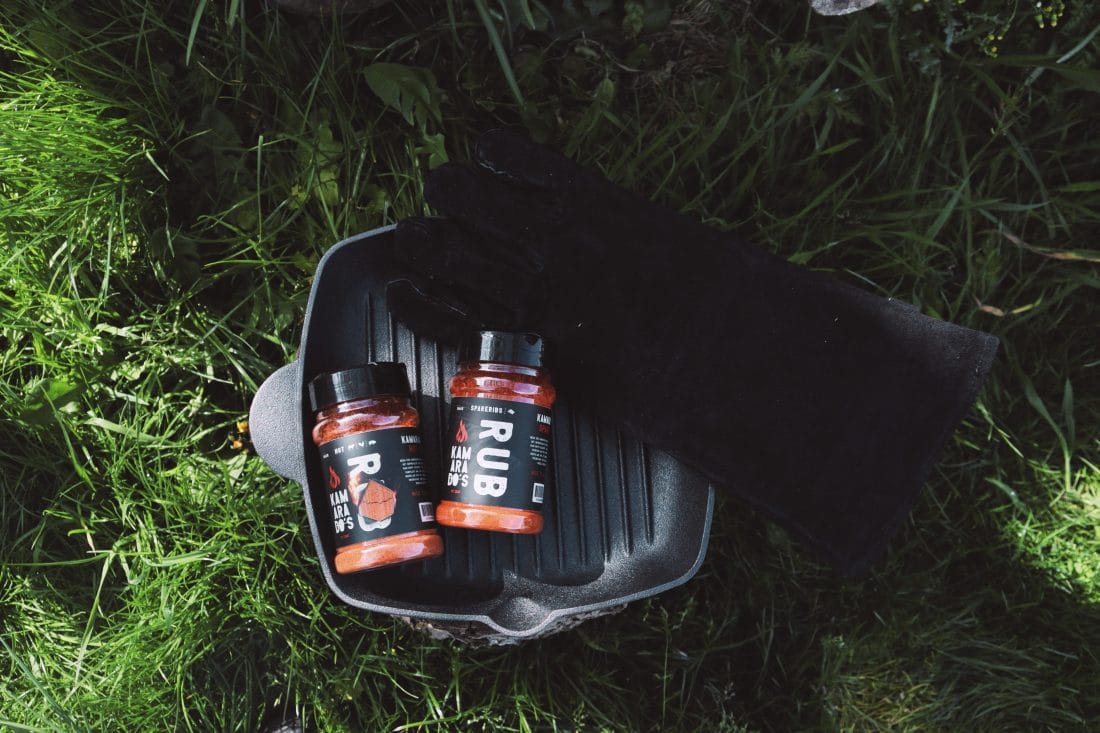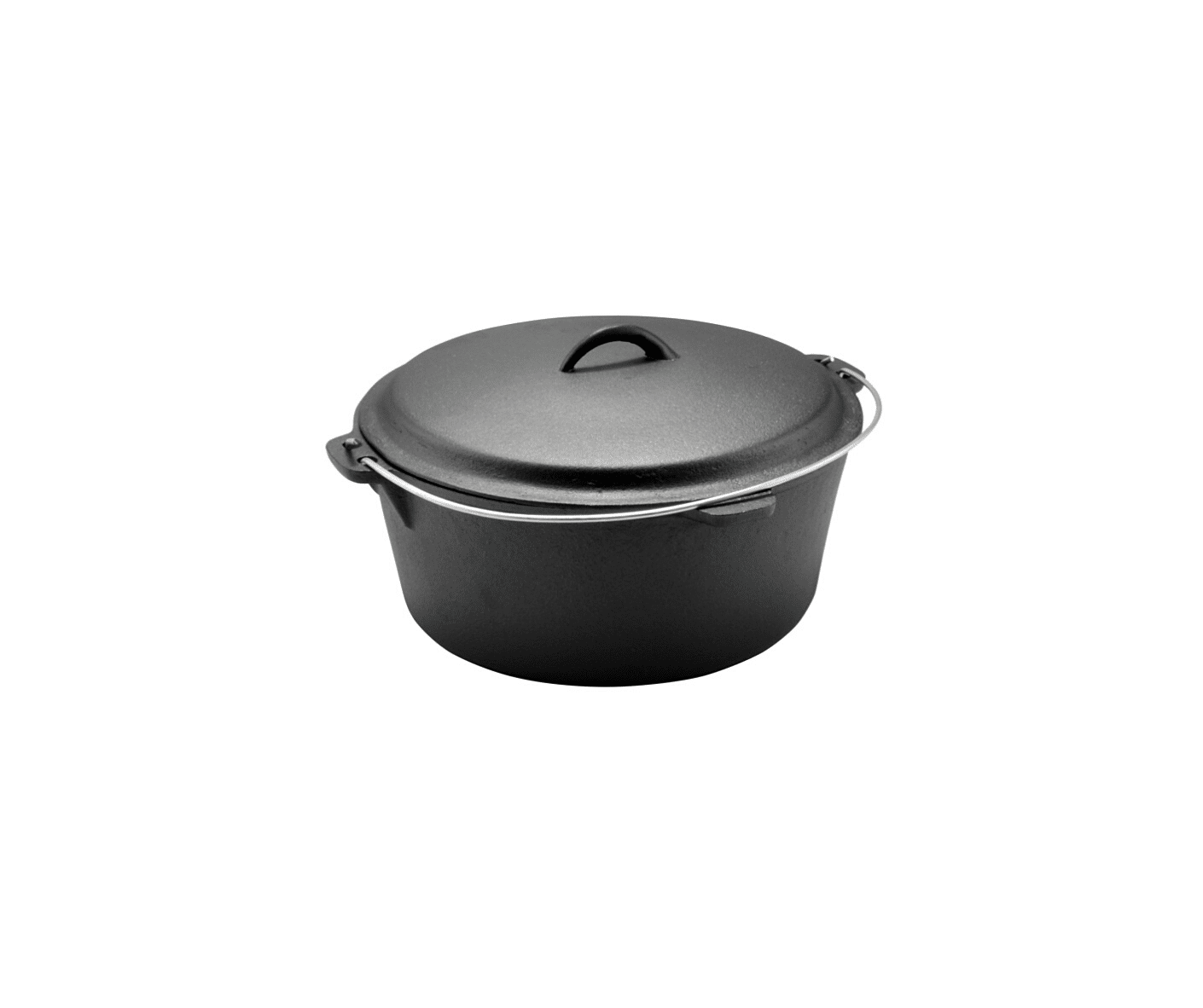 Have fun with your cast iron pan!