The expert in outdoor cooking & fires

Free shipping from €75

Pay afterwards with Klarna
March discount at the Fire LAB. - 5% discount on the entire webshop* - Use code Spring fever5

The expert in outdoor cooking & fires

Free shipping from €75

Pay afterwards with Klarna
Unwind in the Woodlounger by Weltevree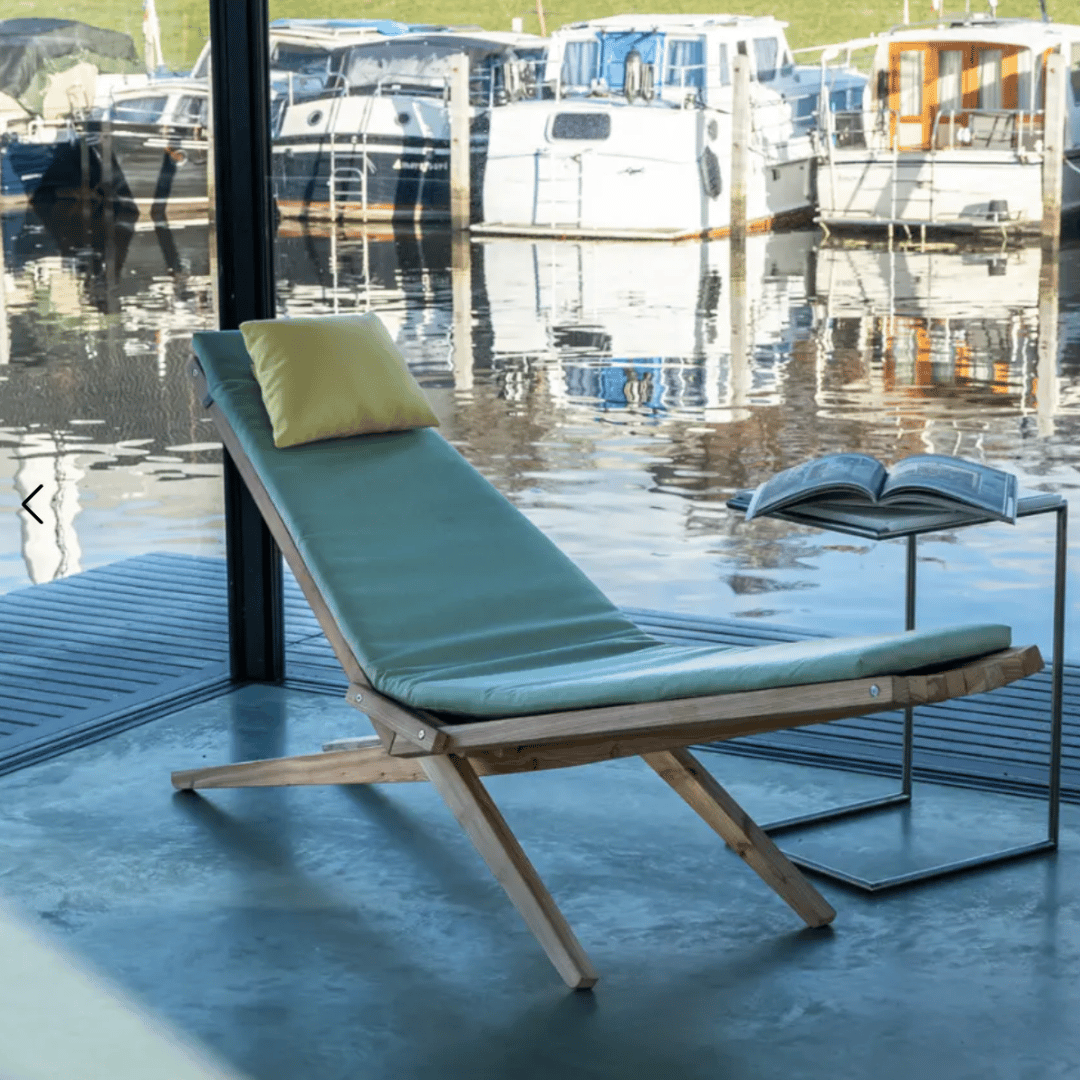 Unwind with the Wetevree Woodlounger and enjoy the comfort of a hammock!
The archetypal base of the Belizean classic has been transformed into a delightful lounger by furniture maker and designer Georg Wasensteiner. For total relaxation, the Woodlounger comes with a soft mattress and cushion set - adjustable in height to fit everyone, big or small.
Put your feet up, grab a book, or simply turn your face towards the sun (also perfect for stargazing at night).
Durable larch wood
The Woodlounger is made of durable larch wood, which with a little maintenance will last for years and give the lounger an elegant natural look. Its smart design makes it not only comfortable to relax in, but also easy to store.
Simply fold the chair in half and store it upright when not in use.
The Woodlounger comes with a cushion set in light green.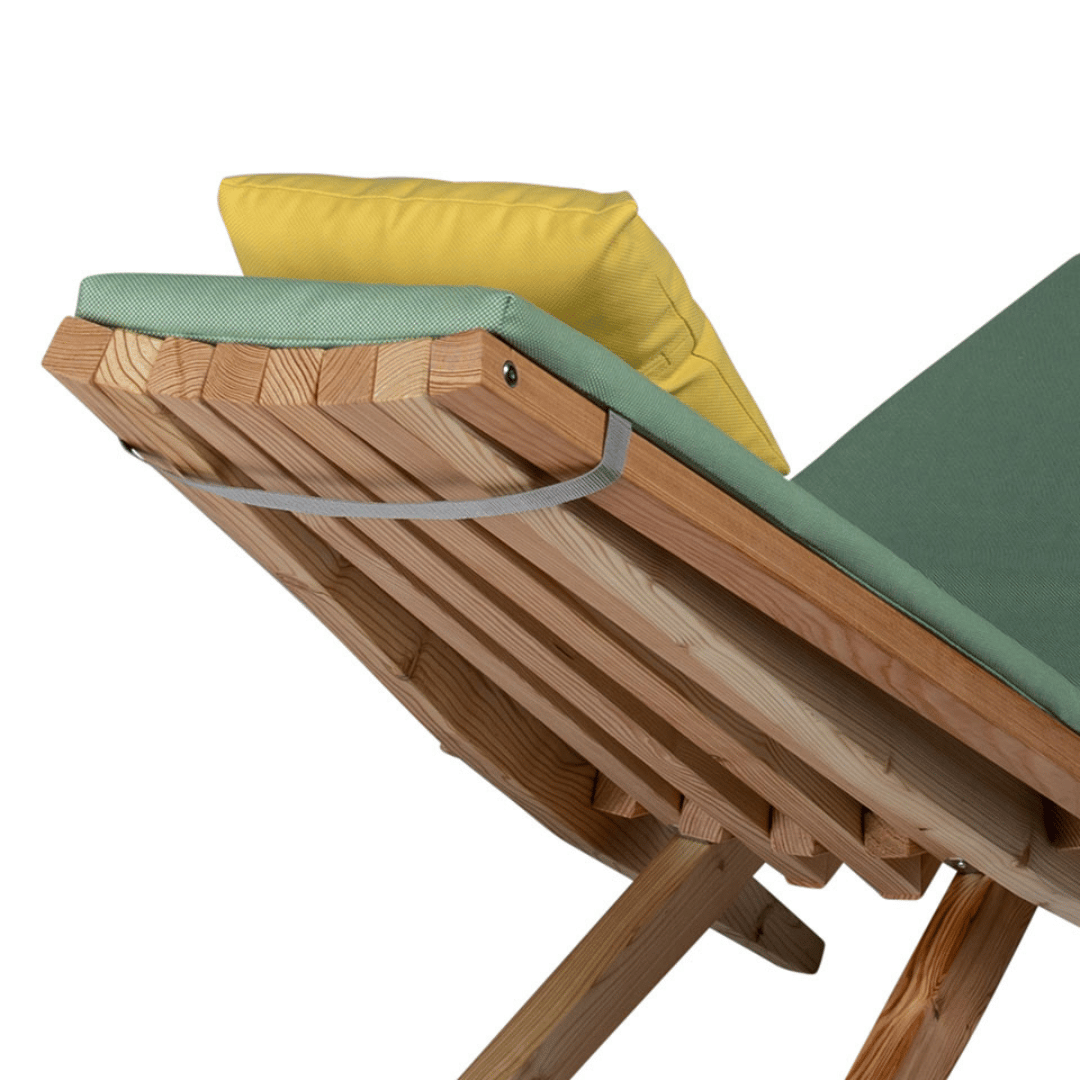 This beautiful Woodlounger made of durable larch wood is comfortable soft cushions, a Musthave for the garden!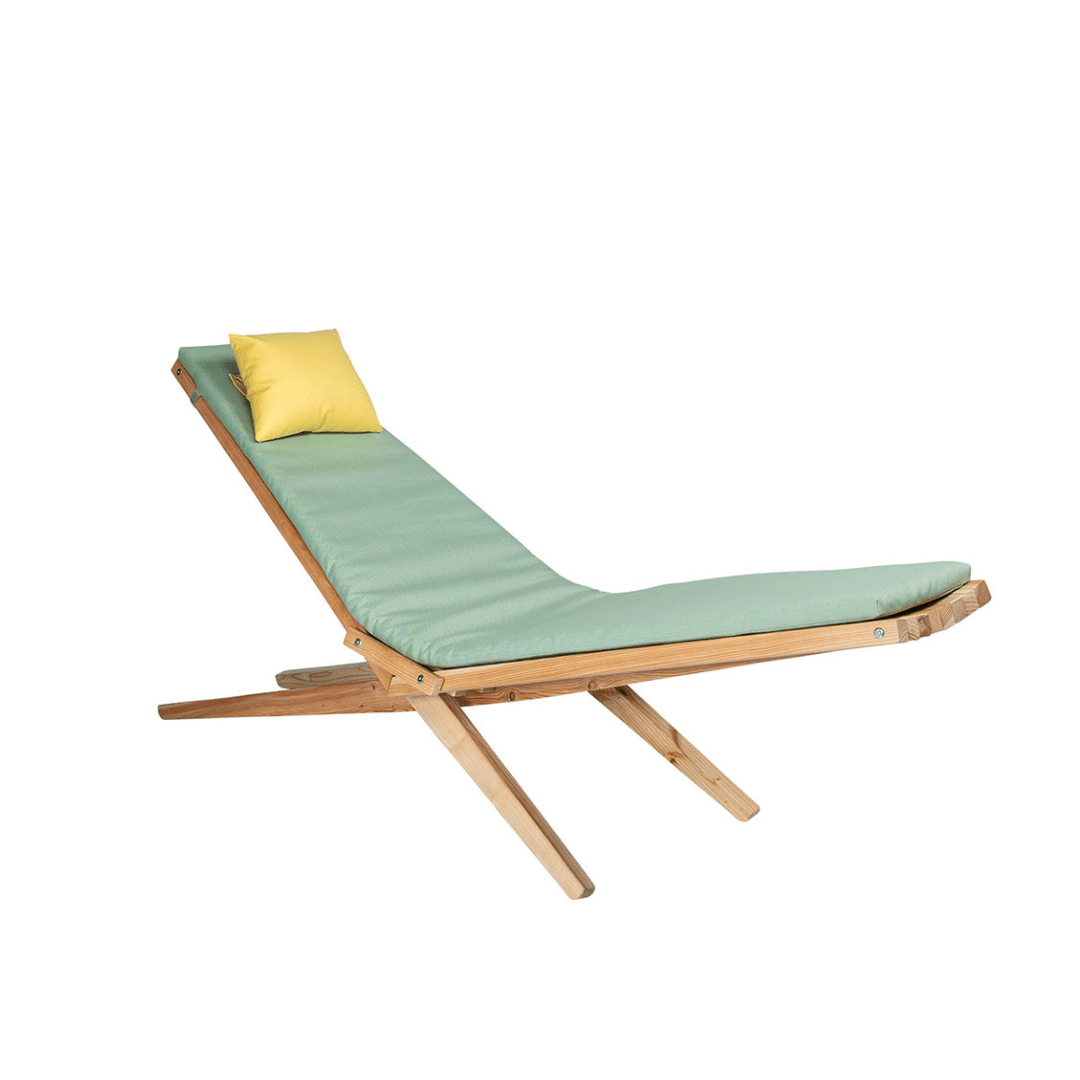 The cushions are made of the soft but durable Olefin
Olefin is particularly colourfast, does not stain and is water-repellent. This makes it one of the best materials for outdoor use.
The Woodlounger is made of the exceptionally strong larch wood. The untreated larch wood gives the chair a natural look. When larch wood is left untreated, it ages into a beautiful silver-grey colour.
Hammock feeling
The elegantly curved design of the wooden slats creates a soft and light lying position, which almost feels like lying in a hammock.
Store the Woodlounger with ease
The archetypal design based on the famous beach chair from Belize has an innovative bonus: the chair is foldable, making it easy to store. Fold the Woodlounger Double and store upright when not in use.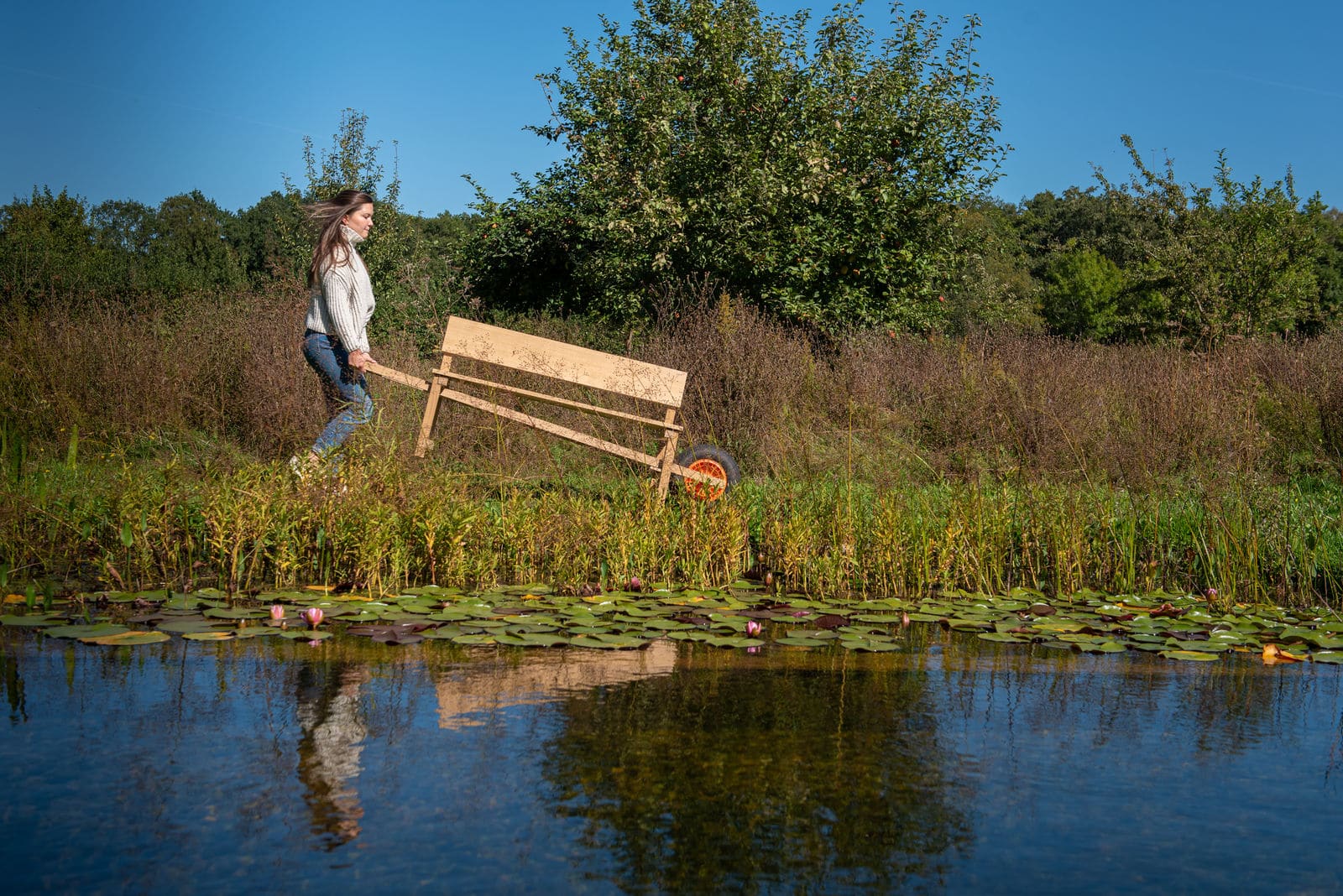 Check out Weltevree's other new products!
Spring fever
Are you also looking forward to spring? Then come along to our event: LENTEKRIEBELS
When?
Tuesday 7 March, Wednesday 8 March and Thursday 9 March.
11:00 - 16:00.