The expert in outdoor cooking & fires

Pay afterwards with Klarna
December korting bij het VUUR LAB. 5% discount on the entire webshop* - Use code WinterBBQ5

The expert in outdoor cooking & fires

Pay afterwards with Klarna
Kaasfondue BBQ Tips voor het Pinksterweekend
Wij hebben de lekkerste kaasfondue tips voor je op een rijtje gezet
Maak het dit weekend extra gezellig en organiseer een Pinkster Kaasfondue BBQ!
Zet dit keer eens iets anders dan anders op het BBQ menu :), kies voor kaasfondue
Wij vinden het altijd erg lekker om kaasfondue op de barbecue klaar te maken.
Je kunt het als voorafje serveren bij de borrelplank maar ook als extra dipper voor de gegrilde Veggies of over je BBQ burger!
Ontdek alle smaken van Kaasfondue in blik. Je kunt kiezen uit; Truffelkaasfondue, Blauwaderkaasfondue en Hollandse kaasfondue in blik.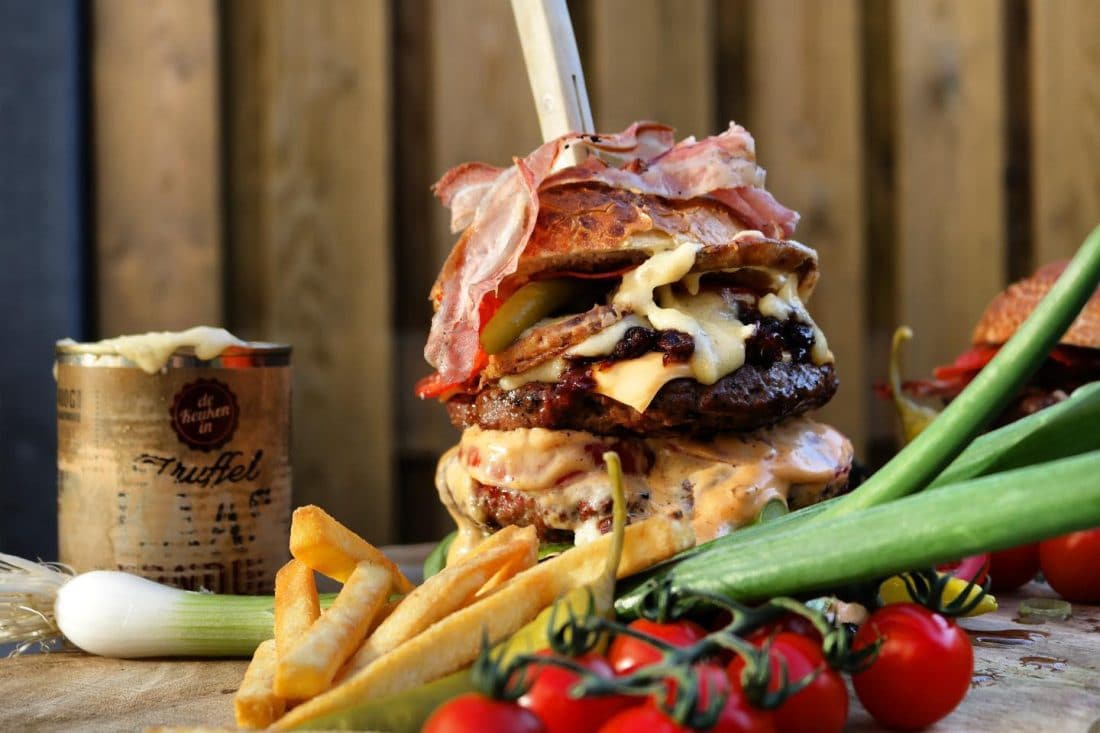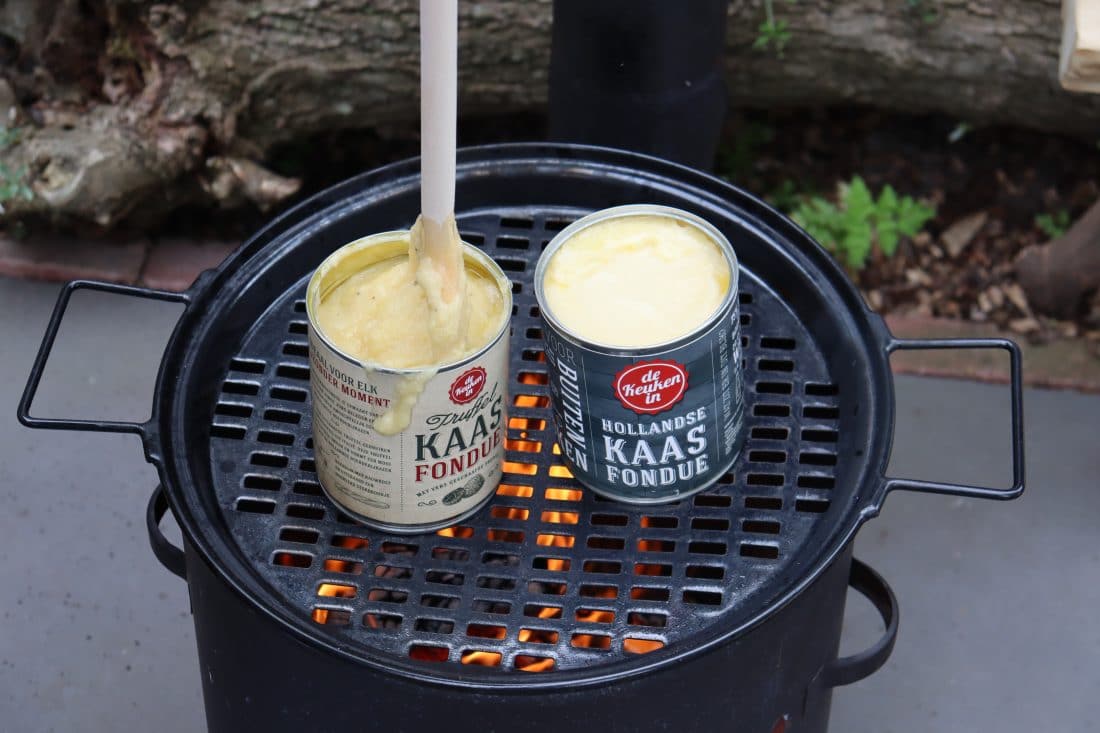 Proef de verse Zomertruffel uit Bella Italia
This artisanal Truffle cheese fondue is gemaakt van Nederlandse boerderijkazen,
Italiaanse witte wijn en echte vers geschaafde zomertruffel truffel.
The cheese fondue is free of flavour enhancers and preservatives.
Super lekker voor bij de borrel en natuurlijk leuk om cadeau te geven of te krijgen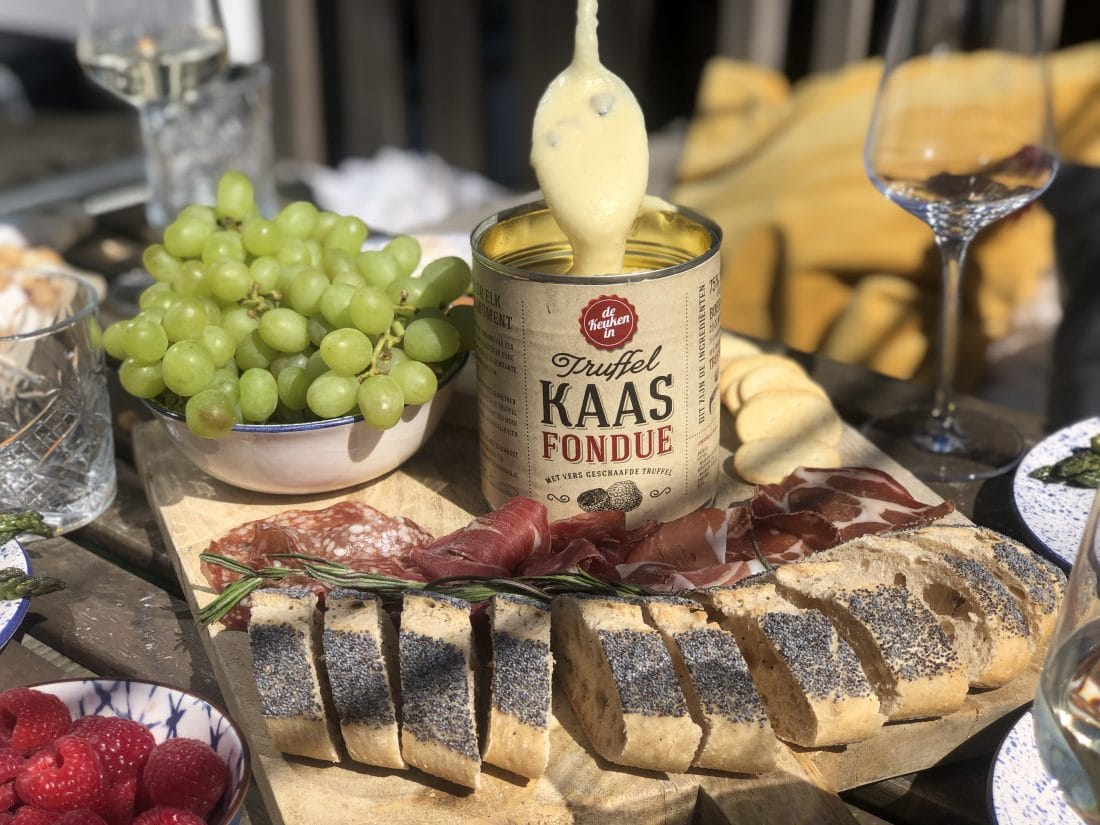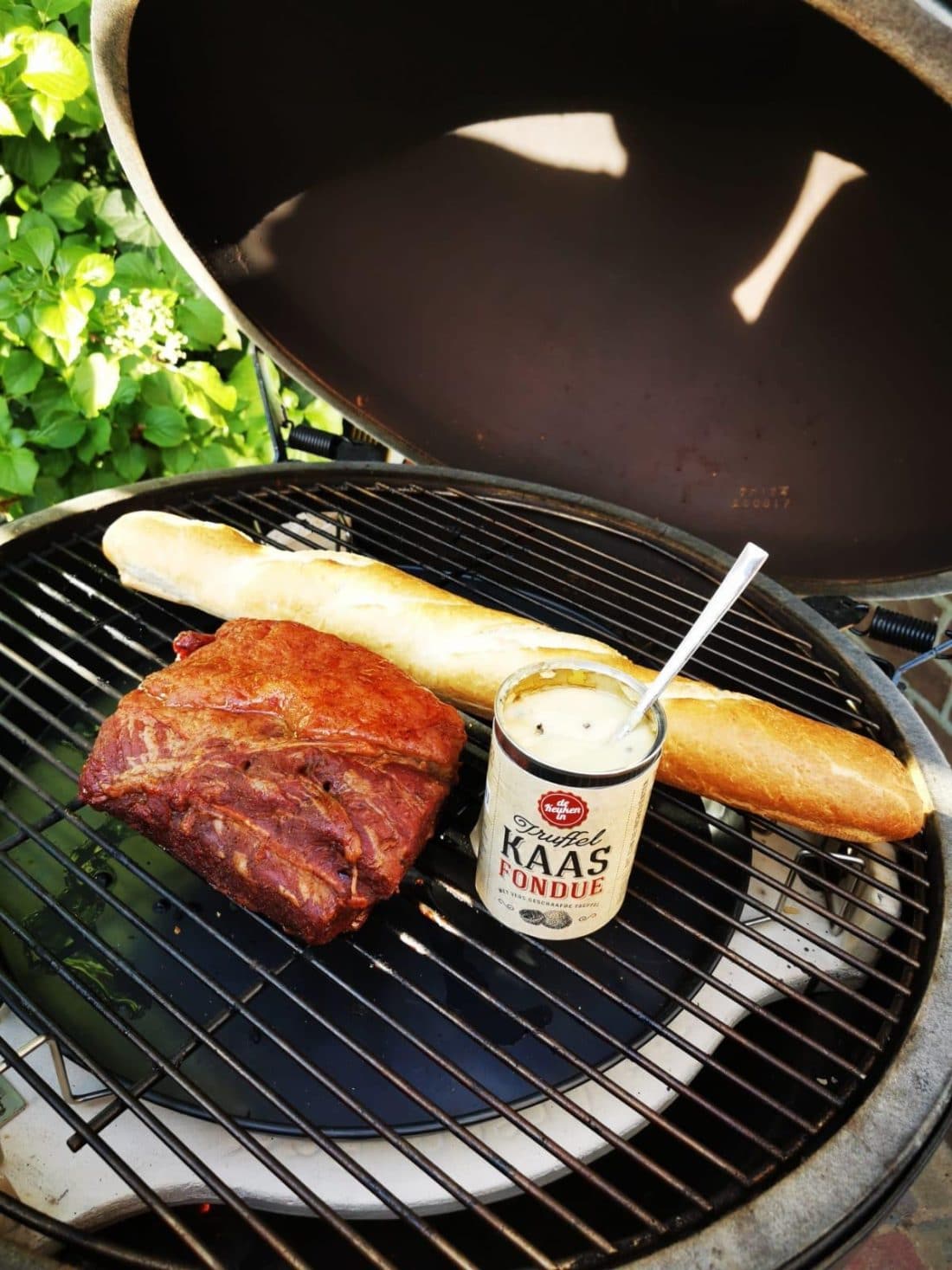 Pittige Franse Blauwaderkaasfondue met mosselen van de plancha!
Hou je van mosselen en blauwaderkaas?
Probeer dan eens je mosselen te dippen in de lekkerste French blue cheese fondue die je ooit geproefd hebt
Niets is zo gezellig als je vrienden en familie uitnodigen voor een avond of middag genieten van Kaasfondue in blik.
Wil je deze keer indruk maken met gevarieerde en originele dips?
Welke dips zijn lekker?
We have listed the tastiest fish dip tips for you:
Delicious with garlic-marinated prawns!
Whitefish combines wonderfully with the flavour of cheese fondue
Hollandse garnaaltjes mogen natuurlijk niet ontbreken in combinatie met onze onze
Dutch cheese fondue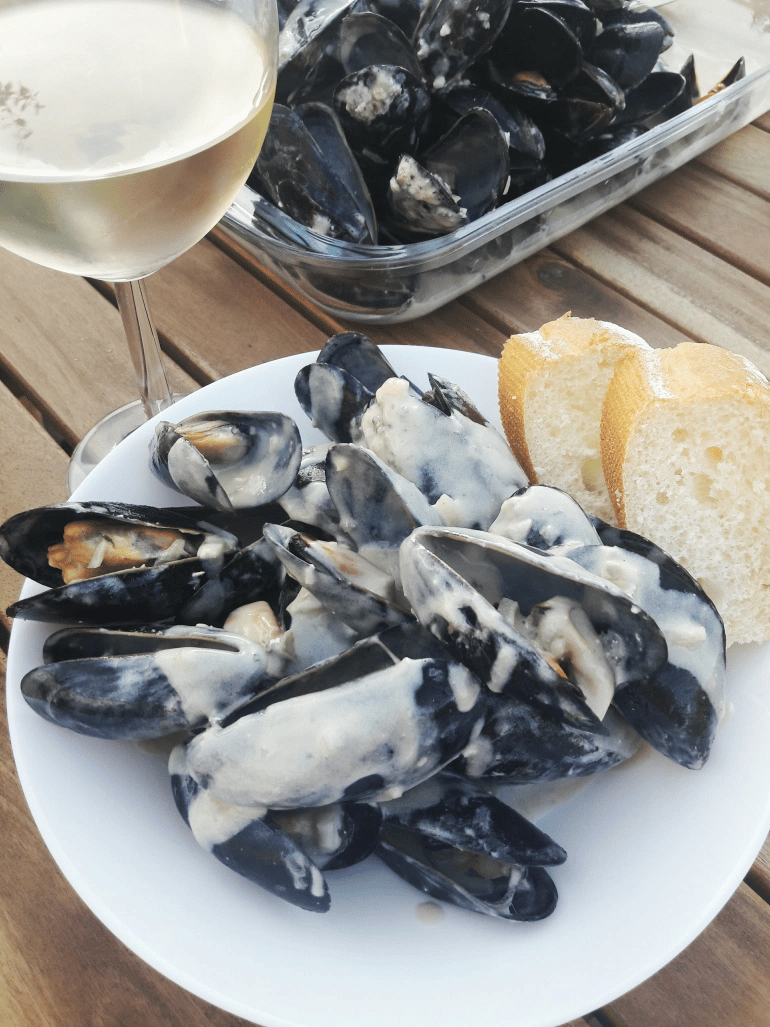 Bierkaasfondue met mosterd
Combineer twee van je favoriete producten uit blik; kaasfondue en bier!
Met dit recept maak je in een handomdraai een heerlijke bierkaasfondue.
Use our Dutch cheese fondue as a base and add beer and possibly mustard to make something really special for once!
Dutch cheese fondue met bier (en mosterd)
Voor vier personen
Benodigdheden;
1 Blik Dutch cheese fondue
100 ml canned pilsener
(Grove Dijonmosterd naar smaak)
Preparation
1. Heat the Dutch cheese fondue as stated on the packaging.
2. Schenk de fondue over in een klein steelpannetje en voeg al roerend het bier toe.
3. Voeg grove Dijonmosterd toe tot het geheel op smaak is.
4. Present the delicious cheese fondue on the table and enjoy your dips.
Goede dip-tips voor bij dit recept zijn:
-Geroosterde spruiten van de grill
- Gekookte krieltjes
- Gebakken worstjes
- Zachte pretzels
- Stukjes appel